I have posted a trip report on the city of Oslo, Norway which was the final port of call on the Baltic cruise that our family took for summer vacation 2009.  Oslo is the capital and largest city in Norway and is well-known as a great destination for outdoor activities given its location at the head of the Oslo fjord and surrounded by forest. Oslo is also notorious for being one of the most expensive cities in the world – I believe my large latte cost me close to $10CAD but it was oh so good!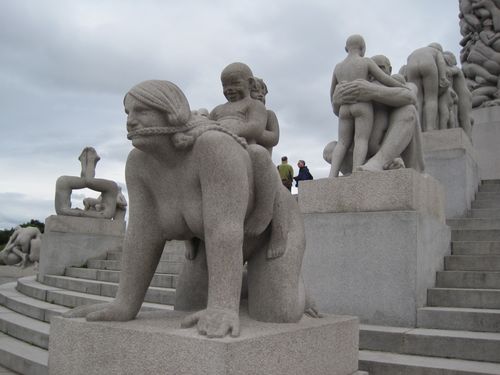 We enjoyed our time in Oslo very much, however, it was the one port of call where I got back on the ship feeling shortchanged.  We had rushed everywhere and I really felt like we hadn't had time to see or enjoy Oslo and there was so much more that I still wanted to do.  I feel quite sure that we will return in the future and spend more time in Oslo, perhaps in conjunction with a cruise of the Norwegian fjords.
RELATED LINKS:
Have you liked our Facebook page yet? I post articles from the blog there as well as photo albums from our travels and other travel news. Or, if you prefer, you can subscribe to the free RSS feed or sign up for an email subscription to keep up-to-date on our travel adventures.