Photo Friday – Emma at 2.5 posing in Georgetown, Grand Cayman.
This is Emma at age 2.5 in Georgetown, Grand Cayman which was a port of call on our Disney Cruise.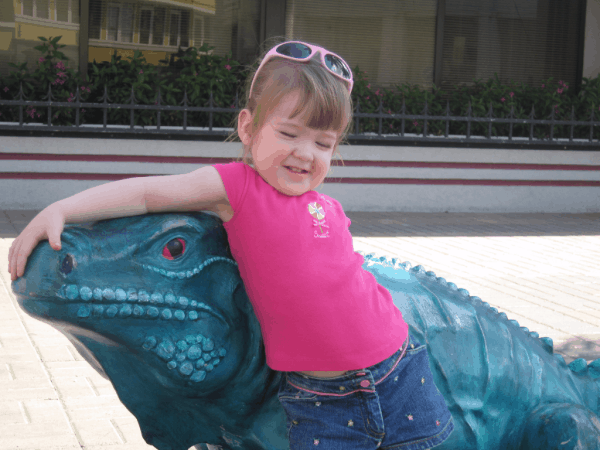 Yeah, my baby's always been a poser!!  She makes my job easy – all I have to do is point the camera and she goes to work.
Have you liked our Facebook page yet?  I post articles from the blog there as well as photo albums from our travels and other travel news.  Or, if you prefer, you can subscribe to the free RSS feed or sign up for an email subscription to keep up-to-date on our travel adventures.