A Disney Wordless Wednesday post with the theme "Adventure".
It's time for another Disney (Almost) Wordless Wednesday post and the theme for this week is Adventure.  Easy peasy because, when you're a kid, everyday at Disney World brings a new adventure.  You never know what might be waiting around the corner – you might even happen upon a stray lion cub that needs a little cuddle.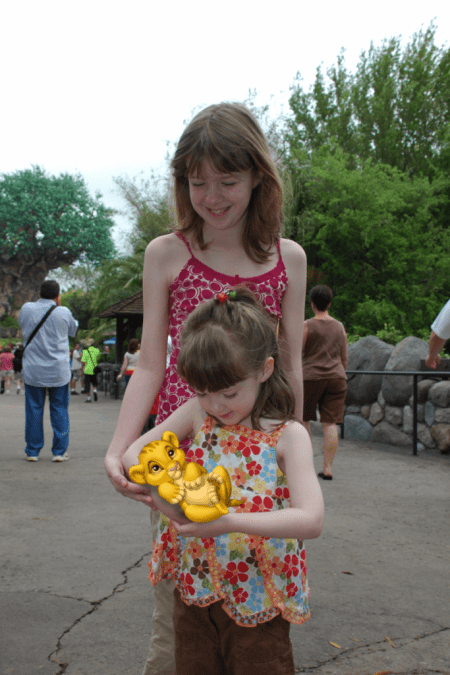 Katie, Emma and Simba at Animal Kingdom
Thanks to Deb at Focused on the Magic for hosting Disney Wordless Wednesday.  
Have you liked our Facebook page yet? I post articles from the blog there as well as photo albums from our travels and other travel news. Or, if you prefer, you can subscribe to the free RSS feed or sign up for an email subscription to keep up-to-date on our travel adventures.