Sharing moments with my favourite Disney animated character, Cinderella, as part of this week's Disney Wordless Wednesday blog hop (theme – animation).
The very first movie that I can ever remember seeing is Cinderella and that pinpoints the moment when I fell in love with the magic of Disney animation.  I wasn't sure how accurate my memory was though since Disney released the movie in 1950 – quite a few years before I was born.  A quick Google search, however, reveals that there was a theatrical re-release in 1973 when I was 6 years old so my memory probably isn't as faulty as I sometimes worry that it may be.
I remember thinking that the movie was just perfect and being enchanted by the princess that I wanted to be just like when I grew up.  Soon I was sporting a Cinderella wrist watch and had a Cinderella jewelry box for storing all my precious gems.  I had a vague notion that there were other princesses but there was no way that anyone could ever replace Cinderella as my favourite.
I didn't have the opportunity to visit Disney World as a child but as soon as I had daughters I was eager to introduce first one and then the other to the wonderful world of Disney animation and the characters that are brought to life at the theme parks.  We have met Cinderella a number of times over the years, first with Katie and then with Emma, and it has thrilled me to watch their joy as they interact with my favourite character.
Our moments with Cinderella that I have captured on film are some of my favourite Disney memories and I'm sharing them as part of Disney (Almost) Wordless Wednesday (although I think I may have surpassed the word limit again).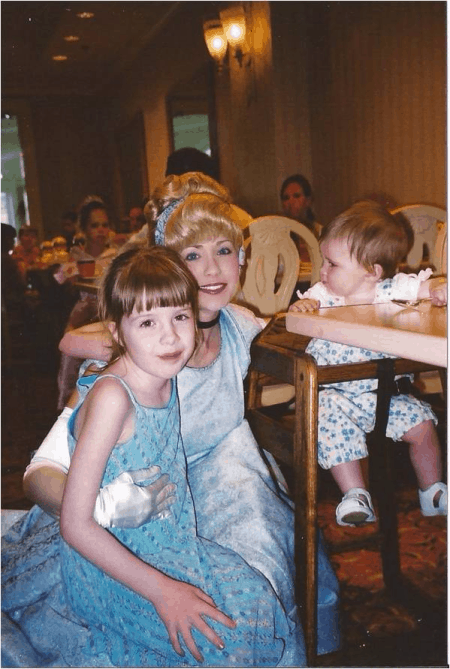 Katie and Emma with Cinderella in 2004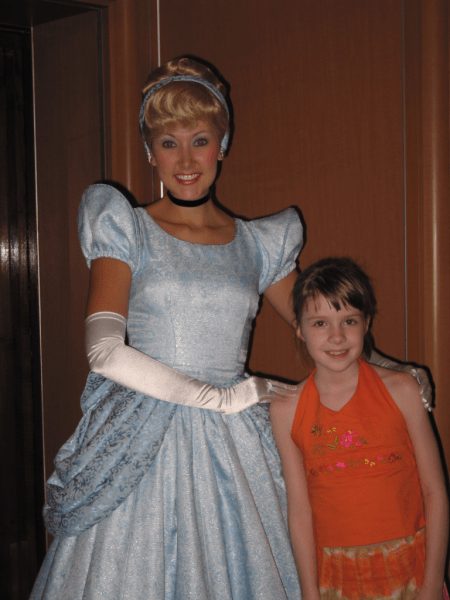 Katie and Cinderella on the Disney Magic in 2006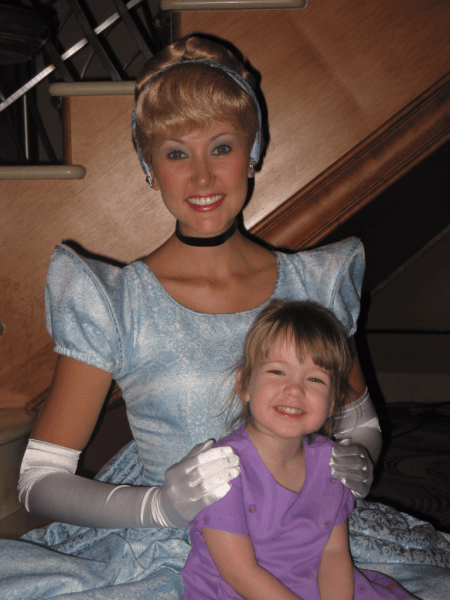 Emma and Cinderella on the Disney Magic in 2006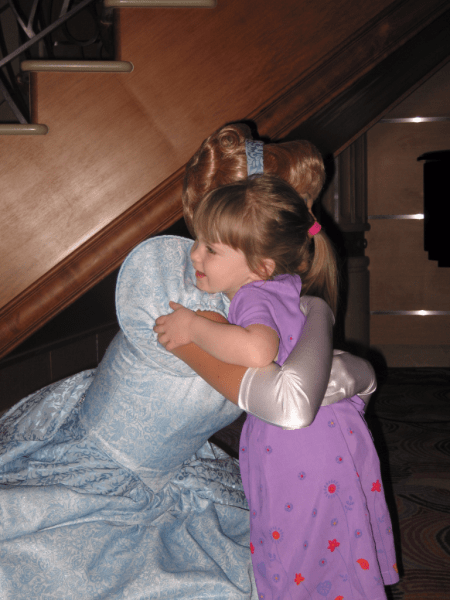 A hug for Cinderella on the Disney Magic – 2006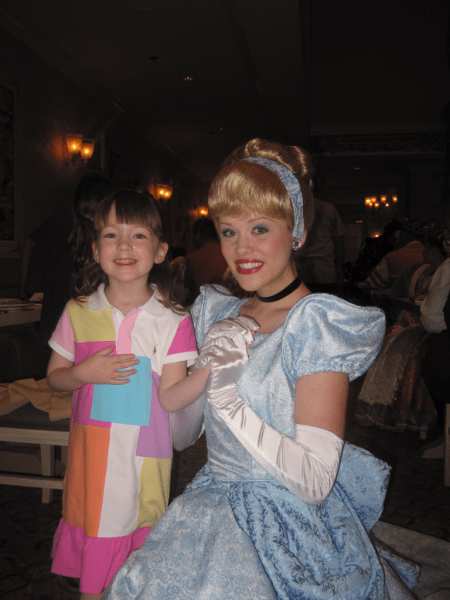 Emma and Cinderella at The Grand Floridian in 2008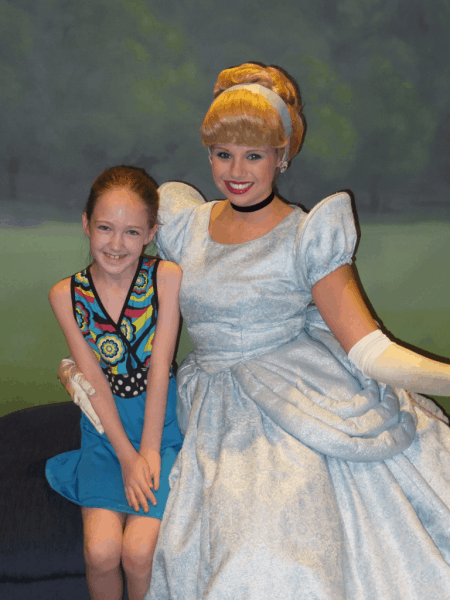 Emma and Cinderella at Disney World in 2012
Thanks to Debs at Focused on the Magic for hosting Disney Wordless Wednesday. 
Have you liked our Facebook page yet? I post articles from the blog there as well as photo albums from our travels and other travel news. Or, if you prefer, you can subscribe to the free RSS feed or sign up for an email subscription to keep up-to-date on our travel adventures.