Disney Wordless Wednesday Post – Theme: July Calendar Shot

The theme for Disney (Almost) Wordless Wednesday this week is a July Calendar Shot.  Our family's July calendar has two big events so I'm a bit torn about which photo I should choose.  July 1st is Canada Day which is when we celebrate our country's birthday and Emma's birthday is on July 13th.  
If I go with Canada Day then there's this photo from the Canada Pavilion in EPCOT which is one of our favourite parts of the World Showcase.  The pavilion for our homeland features totem poles and a château similar in design to several of the former railroad hotels such as Château Laurier, Château Frontenac, or the Banff Springs Hotel.  The main attraction here is the amusing Circlevision 360˚ movie which is narrated by Martin Short and dispels many widely-held myths about Canada.  After watching the movie, it's fun to shop for Canadian souvenirs like maple syrup, grab a bite to eat and enjoy a performance by Celtic style rock band, Off Kilter.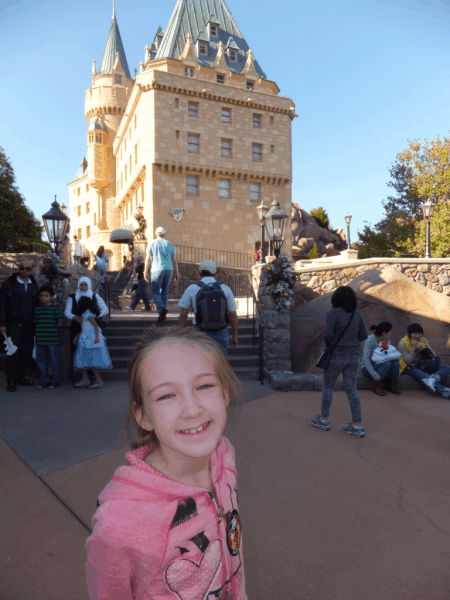 Or there's one of our favourite souvenirs purchased at the Northwest Mercantile in the Canada Pavilion – Canadian Lumberjack Goofy.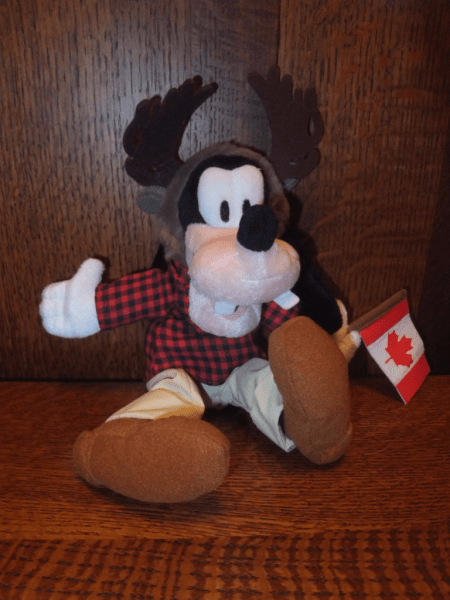 If I go with Emma's birthday – well there's a multitude of choices but this is one of my favourites.  It's also appropriate since she will be attending a music theatre camp for part of July and they will be performing The Aristocats.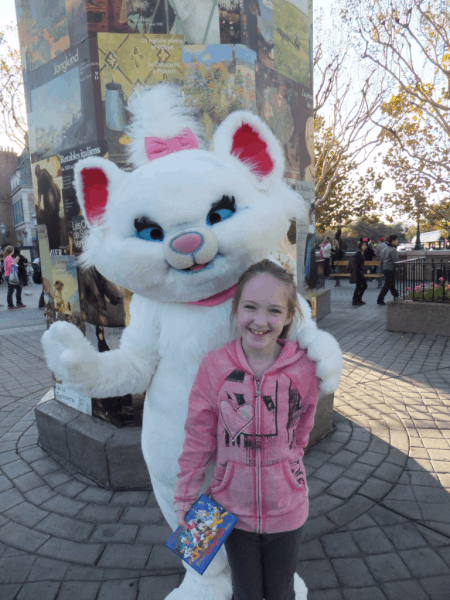 So which photo do you think would be best for the month of July?
Disney Wordless Wednesday is hosted by Deb at Focused On The Magic.  
Related Link
Globetrotting At EPCOT's World Showcase

Have you liked our Facebook page yet? I post articles from the blog there as well as photo albums from our travels and other travel news. Or, if you prefer, you can subscribe to the free RSS feed or sign up for an email subscription to keep up-to-date on our travel adventures.