Virtual "postcards" from Nova Scotia, Canada.
We are presently traveling in Atlantic Canada and have spent a week in Newfoundland, a day in Halifax, Nova Scotia and are now on Prince Edward Island. We are here for the balance of the week and then we will be driving to Moncton, New Brunswick for a couple of days. I have posted some photos on Facebook along the way but I also wanted to publish a few "virtual postcards" for anyone who hasn't seen those.   
After spending our first week in Newfoundland, we flew to Halifax, Nova Scotia where we had about 24 hours to fit in as much as possible before driving to Prince Edward Island.
When we arrived at our hotel on the Halifax waterfront, Emma was thrilled to learn that Cows Ice Cream was practically on the doorstep so as soon as we had checked in, we headed out for our first cone of summer vacation.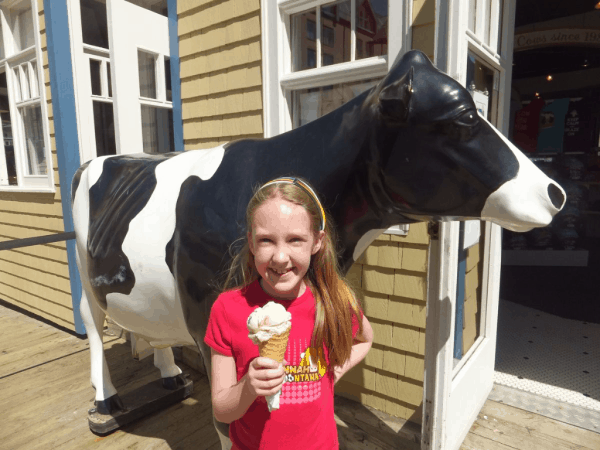 Our primary reason for spending the night in Halifax was for Katie to tour Dalhousie University but Emma and I managed to fit in a quick visit to the Maritime Museum of the Atlantic before dinner.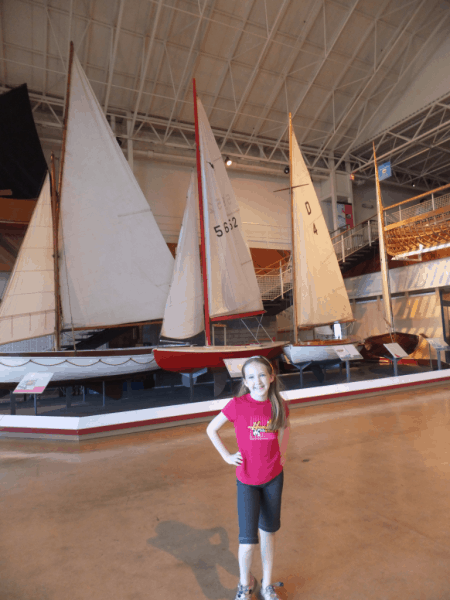 We had an enjoyable walk along the Halifax waterfront and through the Historic Properties.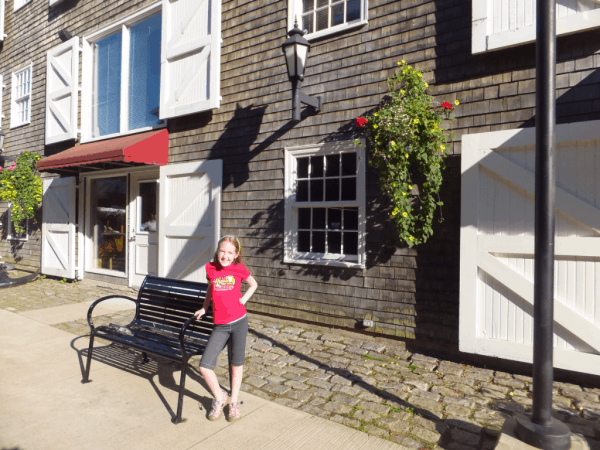 And Theodore Tugboat sailing in the Halifax harbour is always one of my favourite sights.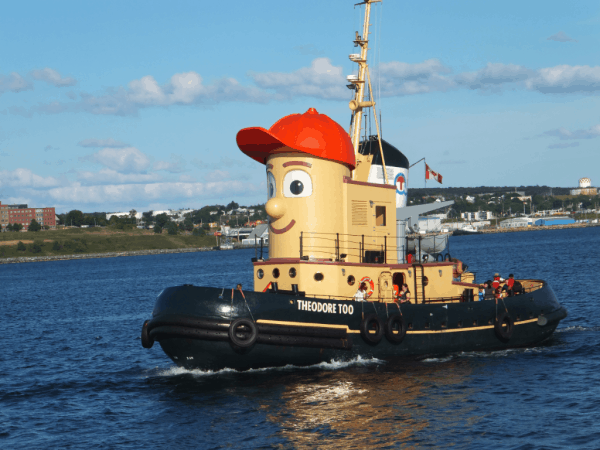 This was a new sight on the Halifax waterfront – celebrations for the bicentennial of the War of 1812 seem to have started everywhere.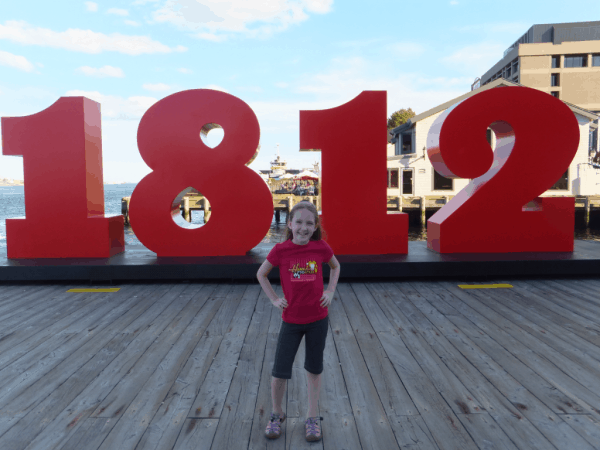 Before heading to the Confederation Bridge the following morning, we drove to Peggy's Cove to spend some time enjoying the views around the historic lighthouse.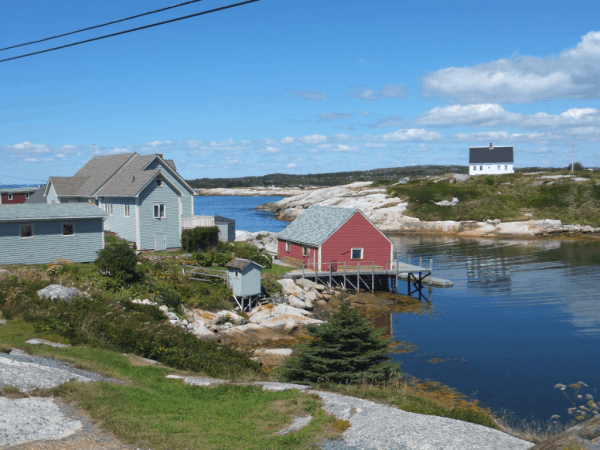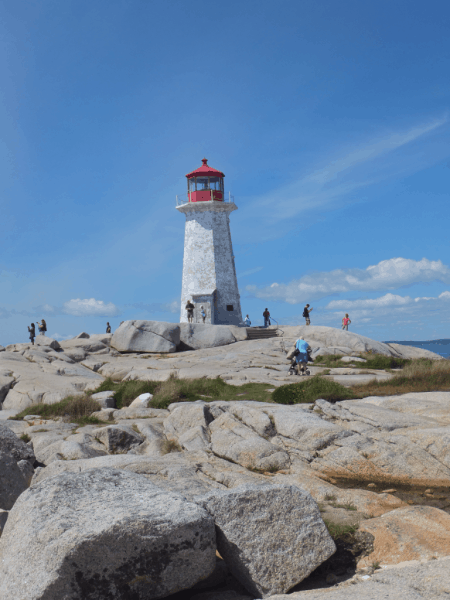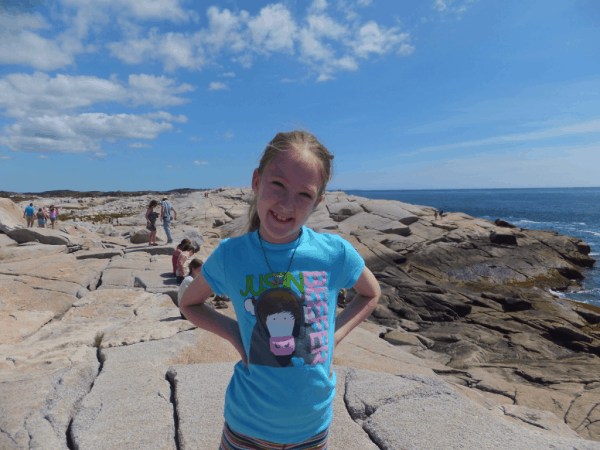 We had to make a quick stop at Mastodon Ridge in Stewiacke, Nova Scotia – it's a tradition dating back to the summer that Katie was not quite 2 years old.  The first time that we were here, she stood on this bench and still didn't reach the words on the sign.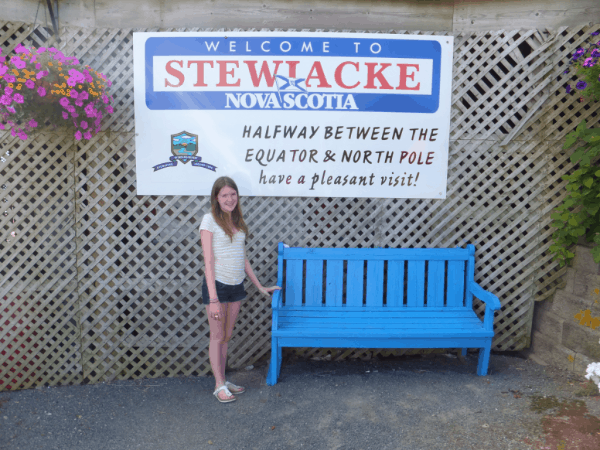 Our time in Nova Scotia was brief but I was reminded how much that I love this province and now I want to return again as soon as possible.
Related Links
7 Family-Friendly Activities in Halifax
Postcards From Prince Edward Island
Have you liked our Facebook page yet? I post articles from the blog there as well as photo albums from our travels and other travel news. Or, if you prefer, you can subscribe to the free RSS feed or sign up for an email subscription to keep up-to-date on our travel adventures.