Virtual "postcards" from New Brunswick, Canada
For the last couple of weeks we have been traveling in Atlantic Canada and have spent a week in Newfoundland, a day in Halifax, Nova Scotia and a week on Prince Edward Island.  The last stage of our trip has been a couple of days in Moncton, New Brunswick.  I have posted some photos on Facebook along the way but I also wanted to publish a few "virtual postcards" for anyone who hasn't seen those.
We arrived in Moncton late Saturday afternoon, after driving from Prince Edward Island, which allowed us just enough time to visit the Magnetic Hill where cars placed in neutral roll mysteriously uphill.  Emma wasn't impressed but she did enjoy wandering around Wharf Village, feeding the ducks and having her picture taken at the sign for Magnetic Hill.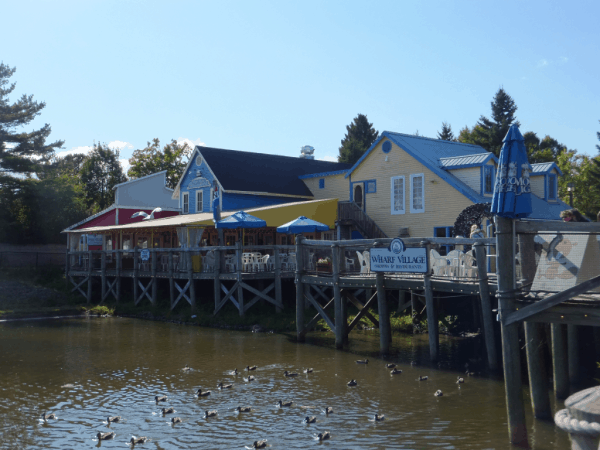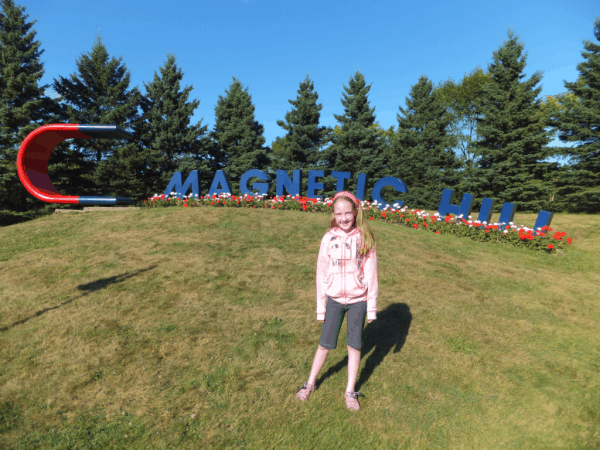 We spent Sunday driving out to the Bay of Fundy to experience the world's highest tides at the Hopewell Rocks.  We arrived mid-morning and spent about an hour walking around on the ocean floor and seeing the famous Flowerpot Rocks up close.  A couple of hours later we returned to watch the tide filling up the area where we had walked earlier.  The tide today was expected to be around 13 metres (42 feet) high.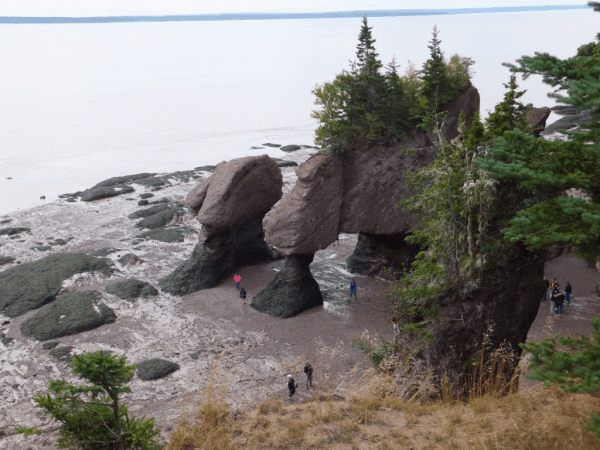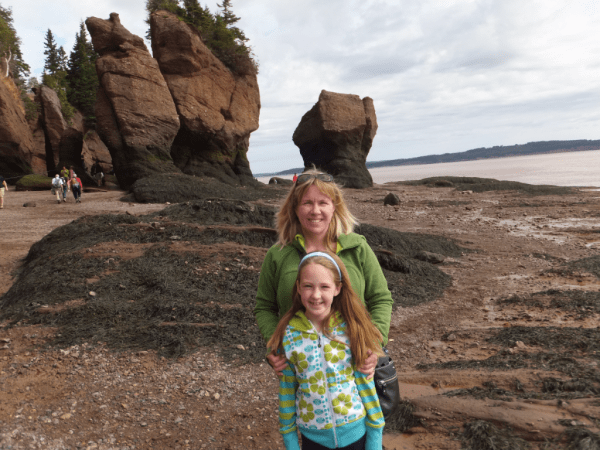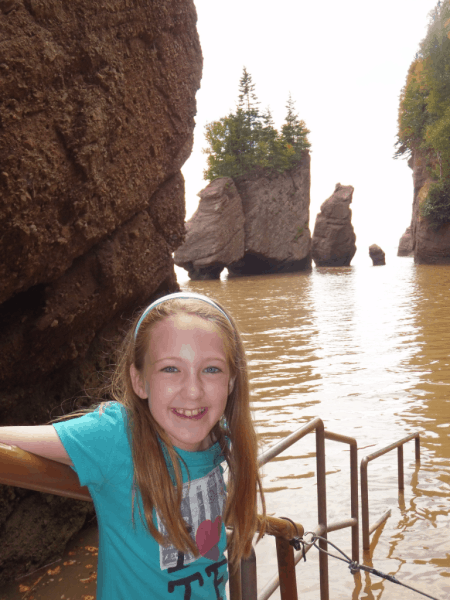 We had far too little time in New Brunswick so I'm already thinking about what we might do on a return trip.
Related Links
Postcards From Prince Edward Island
Have you liked our Facebook page yet? I post articles from the blog there as well as photo albums from our travels and other travel news. Or, if you prefer, you can subscribe to the free RSS feed or sign up for an email subscription to keep up-to-date on our travel adventures