Virtual "postcards" from Prince Edward Island
We are presently traveling in Atlantic Canada and have spent a week in Newfoundland, a day in Halifax, Nova Scotia and a week on Prince Edward Island.  The last stage of our trip will be Moncton, New Brunswick for a couple of days.  I have posted some photos on Facebook along the way but I also wanted to publish a few "virtual postcards" for anyone who hasn't seen those. 
We returned to Kindred Spirits Country Inn & Cottages in the Cavendish Resort Area – which feels a bit like coming home as this is the 7th time we have stayed here since 1998.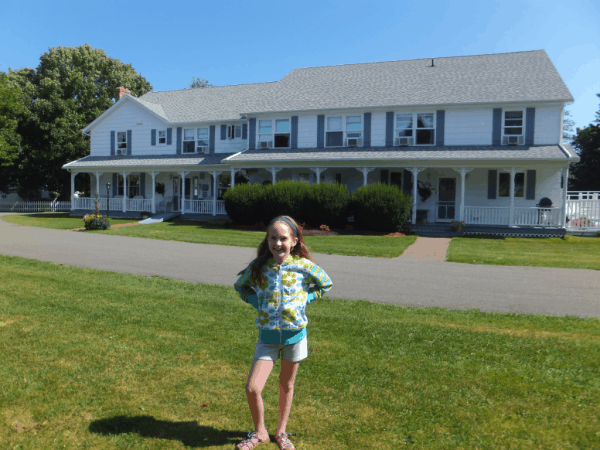 One of the advantages of staying in the Cavendish area is that the nearby Prince Edward Island National Park is a great place to swim and play on the beach.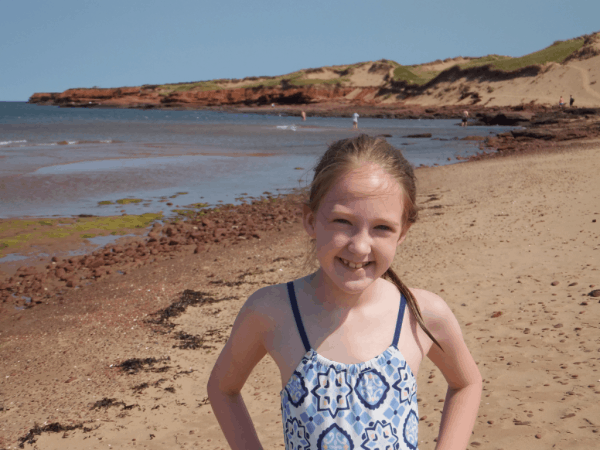 It wouldn't be a visit to PEI for us if it didn't involve lots of Anne of Green Gables fun.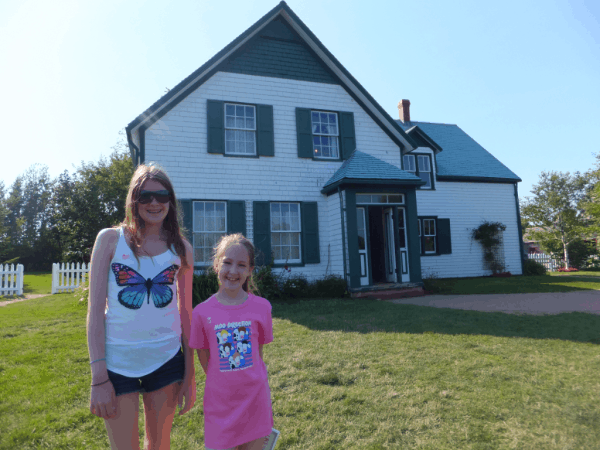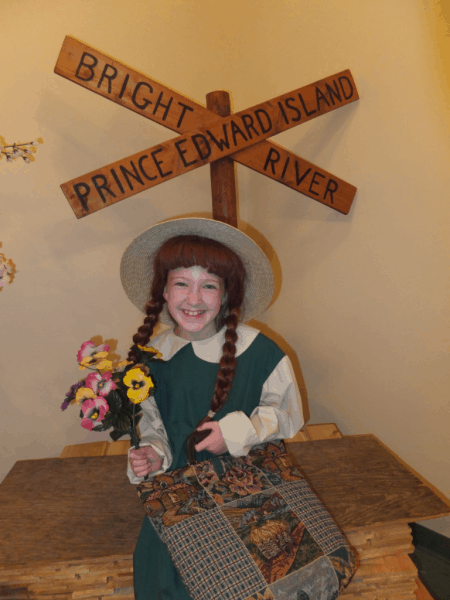 We spent a day exploring the capital city of Charlottetown on foot and then on a Harbour Hippo tour before enjoying the production of Anne of Green Gables: The Musical at the Confederation Centre.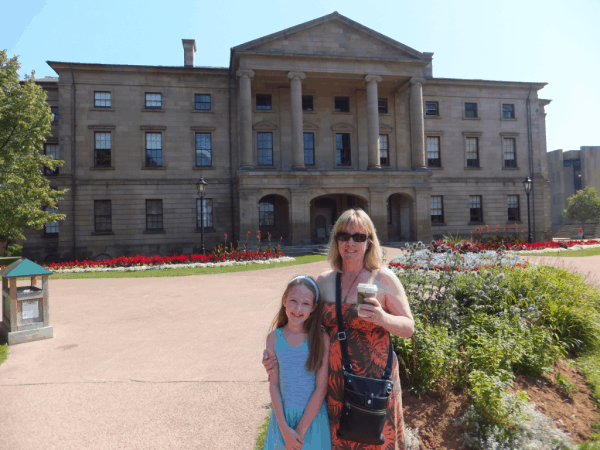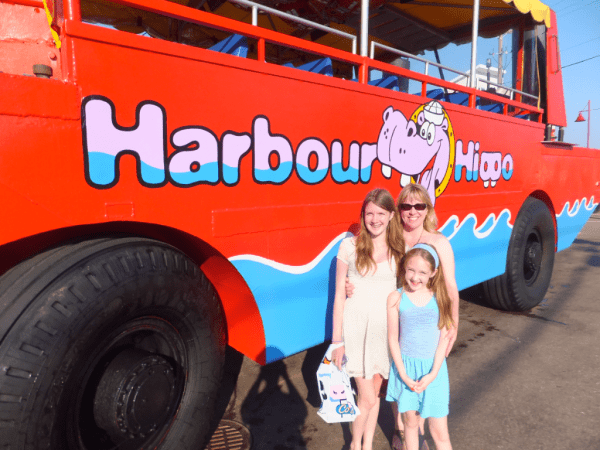 We enjoyed some traditional island music performed by the Avonlea Village band which included musicians Michael Pendergast and Leon Gallant who we have seen perform several times over the years.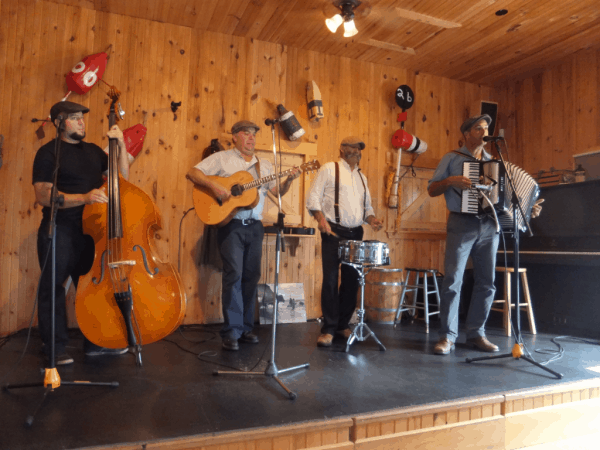 Cavendish is popular with families not only for the beach but also for the amusement parks.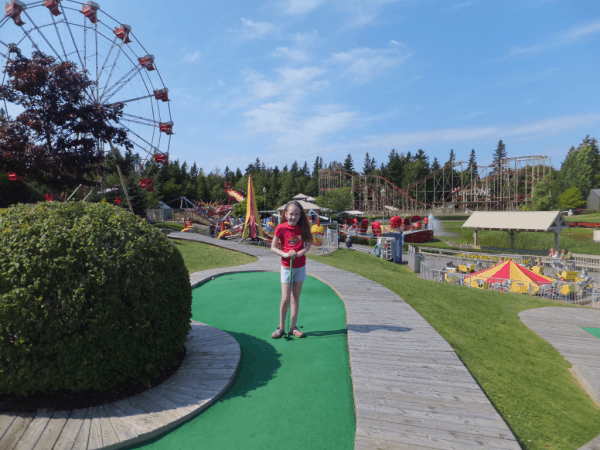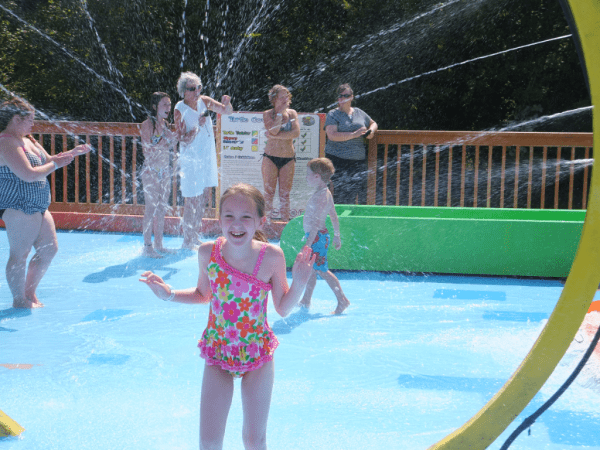 One of our family traditions is to dine at Dalvay-by-the-Sea generally on our last night on the island.  Fans of Road to Avonlea will recognize it as the fictional White Sands Hotel from the series.  The hotel's more recent claim to fame is that Prince William and Duchess Kate visited here during their time on PEI last summer.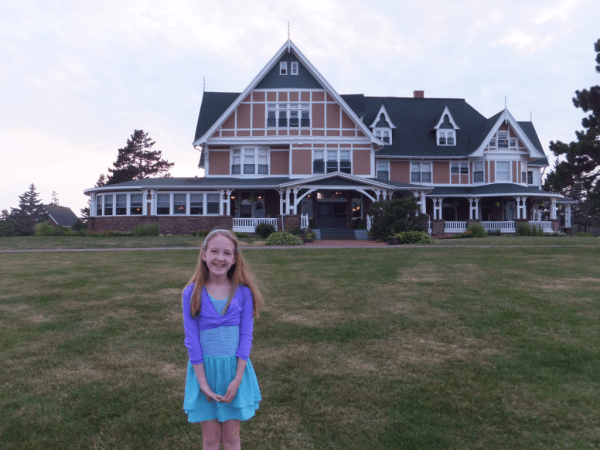 Of course, we ate lots of Cow Ice Cream – at least once a day because there are a lot of flavours to sample.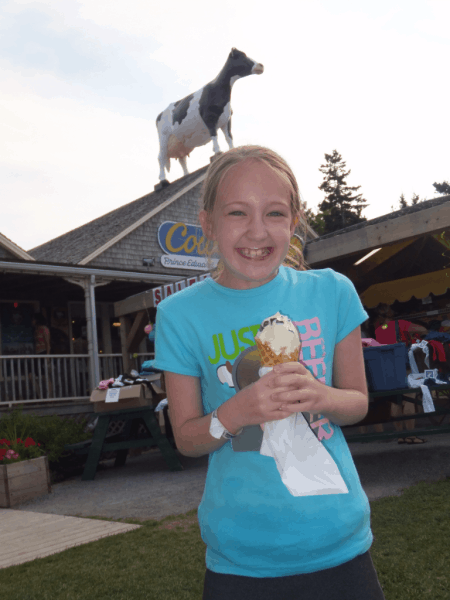 All in all, it was another perfect week on Prince Edward Island.  Emma is already asking if we can go back again next year.
Related Links
Have you liked our Facebook page yet? I post articles from the blog there as well as photo albums from our travels and other travel news. Or, if you prefer, you can subscribe to the free RSS feed or sign up for an email subscription to keep up-to-date on our travel adventures.