Disney Wordless Wednesday post – Theme: December calendar shot.
It had long been a dream of mine to visit Disney during the Christmas holiday season and I finally had the opportunity two years ago when we spent New Year's Day at Disneyland in Anaheim, California.  This was followed by a six day visit to Disney World in Orlando between Christmas and New Year's last year where I was able to completely soak up the Disney holiday spirit.  
The theme for Disney (Almost) Wordless Wednesday this week is a December Calendar Shot.  I couldn't decide between my favourite Christmas season photos from Disneyland and Disney World so I'll let you tell me which one you like best.
I love this photo of Winnie-the-Pooh taken during the holiday parade at Disneyland.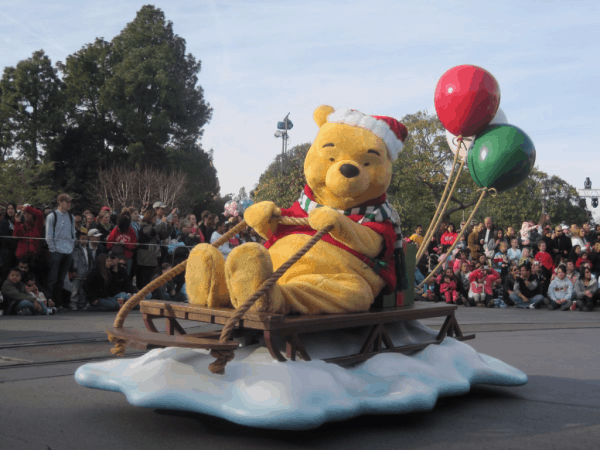 The choice for Disney World was a little bit harder as I had 6 days worth of photos to choose from but I opted for this one of my girls with Minnie Mouse.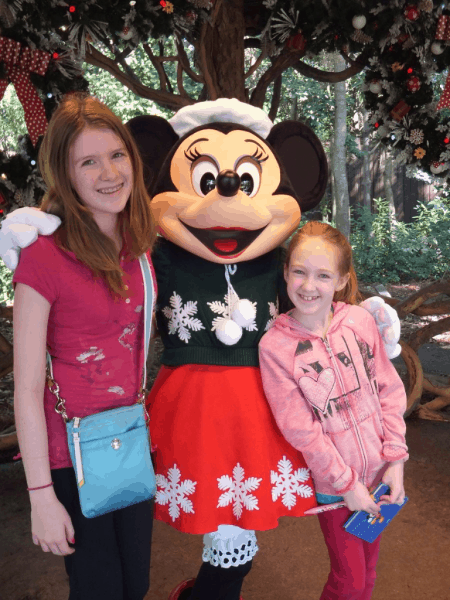 Which one do you think makes a better calendar shot?
Thanks to Deb at Focused on the Magic for hosting Disney Wordless Wednesday each week.  
Related Links
Disneyland During the Holidays
Osborne Family Lights at Disney's Hollywood Studios
Globetrotting at EPCOT's World Showcase

Christmas Ornaments as Travel Souvenirs
Have you liked our Facebook page yet? I post articles from the blog there as well as photo albums from our travels and other travel news. Or, if you prefer, you can subscribe to the free RSS feed or sign up for an email subscription to keep up-to-date on our travel adventures.