Disney Wordless Wednesday post. Theme: Disney on Pinterest
For anyone who isn't familiar with Pinterest, it's a rapidly-growing photo-sharing website that allows users to create and organize pinboards by theme. Users can pin photos from anywhere on the web or they can browse other users' boards and re-pin their favourite photos. 
I primarily use my boards to collect travel photos from places that I love or places that are on my travel wish list and to collect recipes that I never get around to making. One of my many Pinterest boards is All Things Disney where I pin any of my Disney related posts and photos.
My most popular Disney pin is a night time shot of Cinderella's Castle taken during the Christmas holidays. It has been repinned 85 times which makes it my most popular Disney pin by far at this time.
One of my favourite Disney pins is this one of Emma with Thumper and Miss Bunny at Animal Kingdom. All three are just so darn cute!
Another favourite is this one of Cinderella Dancing with Prince Charming just because she has always been my favourite princess.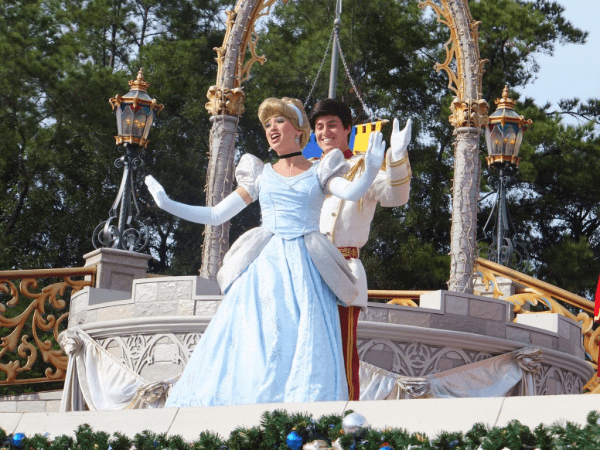 Cinderella and Prince Charming
I'm also partial to this pin of a photo of my daughters with Pluto on our recent Disney cruise because I rarely get a shot of both of them anymore and definitely not looking quite so happy to be together – clearly an example of Disney magic at work!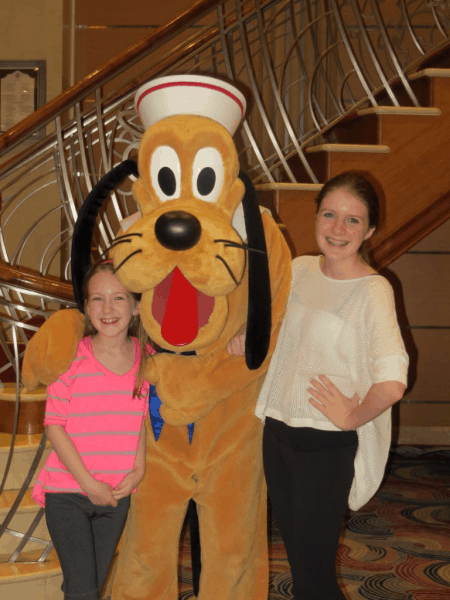 With Pluto on the Disney Magic
You can check out my Pinterest boards by clicking here. 
Thanks to Deb at Focused on the Magic for hosting Disney (Almost) Wordless Wednesday. Click on the button below to hop to the other participating blogs. 
Have you liked our Facebook page yet? I post articles from the blog there as well as photo albums from our travels and other travel news. Or, if you prefer, you can subscribe to the free RSS feed or sign up for an email subscription to keep up-to-date on our travel adventures.