The Canadian Heritage Passport offers savings on 17 different attractions and experiences in the Hamilton Halton Brant region.
The Hamilton, Halton, Brant region, known as the Heart of Ontario, is located within an hour's drive of Toronto, as well as much of southern Ontario and upstate New York, making it ideal for either day trips or short getaways. Visitors will find a wealth of historic sites, cultural attractions, outdoor recreational activities, entertainment, and shopping as well as great food and wine throughout the region.
The Canadian Heritage Passport program has been designed to help visitors save money while experiencing many of the attractions and activities that the region has to offer. The Passport is also a great idea for locals who are searching for fun activities to entertain and educate the kids over the summer or who are planning a fun staycation for the family. One need only download the free passport from the Heart of Ontario website and start deciding which attractions to visit. The passport includes 17 special offers available until October 2013 that fall into the following categories: Military History; Canadian Innovation; First Nations Stories; Founding Families; Sports Legends; and Signature Landscapes.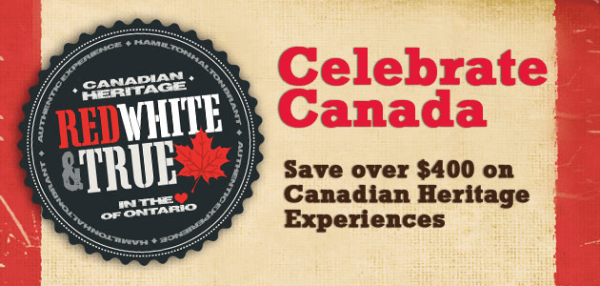 My 9 year old daughter, Emma, and I recently had the opportunity to experience three of the attractions which are included in the Canadian Heritage Passport program over the course of a day. It was a very busy day for us and we could have easily spent more time at each attraction – you might want to pace yourself a bit better and not attempt visiting more than two attractions in a day.
Canadian Warplane Heritage Museum
Our first stop was the Canadian Warplane Heritage Museum which my daughter had previously visited on a field trip, however, it was a first-time for me. The museum is located at Hamilton International Airport in Mount Hope and is a flying museum meaning that there is no static display as some of the aircraft might be out flying at any particular time.
Visitors learn about the museum's vintage aircraft by viewing interactive displays, climbing into a cockpit or testing out a flight simulator. We had a very informative tour with our guide, Robert, who filled us in on the history of each of the aircraft and Emma particularly enjoyed sitting in one of the cockpits. We watched an air crew working as they prepared the visiting B-17 bomber, Sentimental Journey, for flight, however we didn't have time to stay and watch it take to the air. This museum is perfect for adults or kids who are interested in airplanes or history buffs who would like to learn more about the role Canadian aviators played in the World Wars.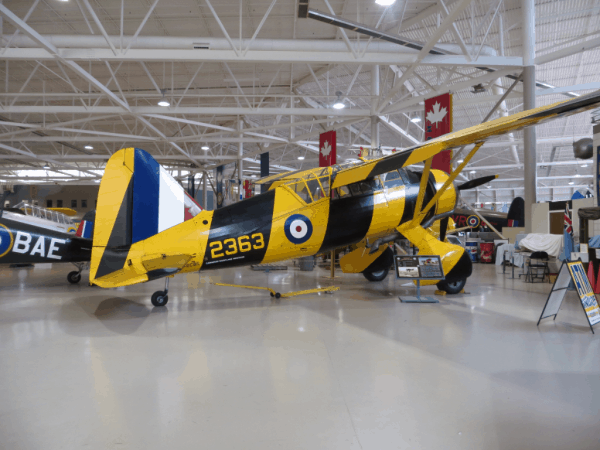 Hutch's on the Beach
We headed from the Warplane Heritage Museum to Hamilton to dine at Hutch's which has been serving customers in its casual 50s-style diner on Van Wagner's Beach Road since 1946. The sun came out just as we arrived at Hutch's, which was packed with lunch time customers, so we sat down to enjoy a delicious order of fish & chips and then bought an ice cream cone to enjoy while strolling along the beach. Hutch's on the Beach is less than a 5 minute drive from the Hamilton Museum of Steam and Technology so anyone planning to visit the museum should stop by this Hamilton institution.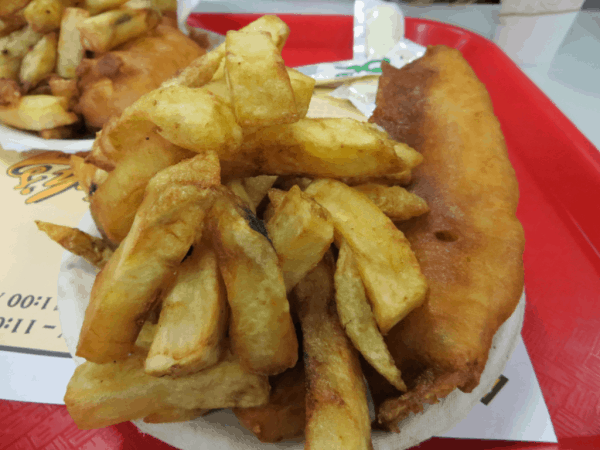 Hamilton Museum of Steam and Technology
Our next stop was the Hamilton Museum of Steam and Technology, which is a National Historic Site of Canada, to learn more about the two 70-ton steam engines that are housed in the historic Hamilton Waterworks building. I honestly didn't expect a 9 year old girl to have any interest in this museum at all but our guide, Nancy, was so enthusiastic about the subject that my daughter was completely engaged throughout the tour and even had lots of questions about what she was seeing. It turned out to be an educational experience for both of us and Emma has expressed a desire to return for one of the Live Steamer Days when she would be able to ride on a miniature steamer train. Currently the museum is also featuring the Slippery When Wet exhibit which is intended to educate children about water and energy through fun games and displays.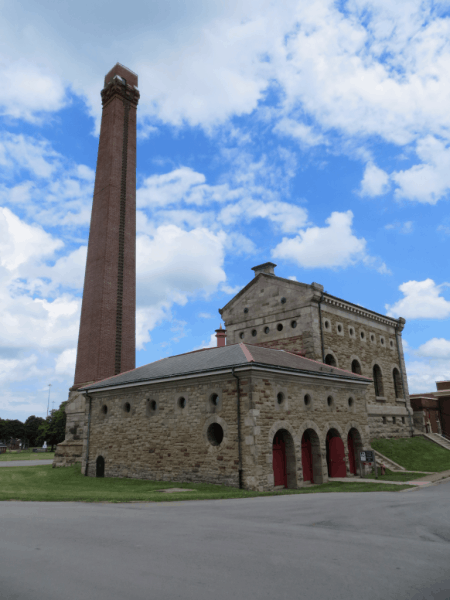 Our final stop was at Burlington's Royal Botanical Gardens which was patterned after Kew Gardens in England. At 2,700 acres, one can only scratch the surface in a short visit and the skies were threatening rain when we arrived so we opted for a brief self-guided walk through the rose gardens of Hendrie Park and the Morrison Woodland Garden which is one of the nearby nature paths. There is so much to do at RBG that we hope to return on a nicer day and spend more time exploring the various gardens.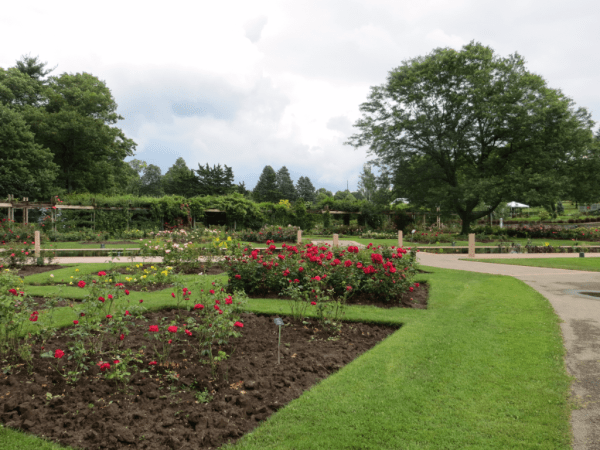 The 17 special offers included in the Canadian Heritage Passport offer exceptional value for anyone who is planning to explore the various attractions in the Hamilton, Halton, Brant region. A full list of the offers which are available until October 2013 can be seen and the Passport is available for download on the page as well. 
We were provided with complimentary passes to the attractions.
Related Links
The Royal Botanical Gardens in Photos
A Family Visit to the Hamilton Museum of Steam and Technology