My 10 year-old daughter's list of her favourite things to see and do in Chicago.
This is a guest post written by my 10 year-old daughter, Emma, who is eager to share her thoughts about some of the destinations that we visit. Emma has been asking to write blog posts for quite some time so this post will be the first in a series that we'll call Emma's Favourite Things.
This post may contain affiliate links. If you click an affiliate link and make a purchase then we receive a small commission at no additional cost to you.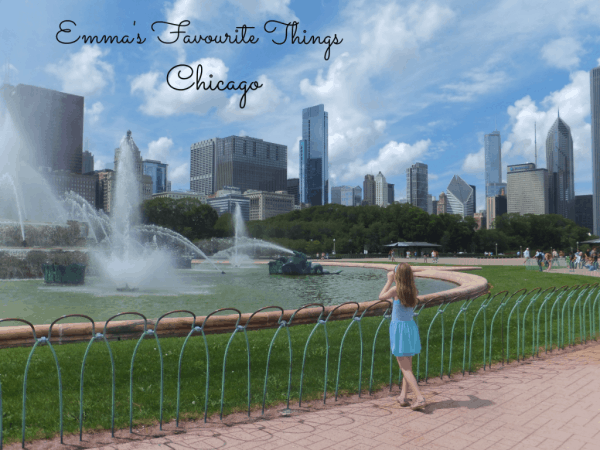 The first time that I went to Chicago was when I was a baby and I don't remember that but I've been lots of times since and I love going there. These are some of my favourite things to do when we are in Chicago.
American Girl Place
My most favourite thing to do in Chicago is go to American Girl Place which is a huge doll store! There are a bunch of different types of dolls too like historical dolls from different time periods in American history. You can also get a doll that looks like you and there are matching outfits for you and the doll. You can even get braces and earrings for your doll. There are also Bitty Twins which are toddler dolls. There's a bookstore at American Girl Place with great stories to read and my favourites are the American Girl Mysteries. 
There is a café at American Girl Place too where you can eat lunch or dinner. You can bring your doll in and they have little seats, cups and plates for the dolls as well. And if you don't have a doll or if you don't have your doll with you then you can borrow a doll.
11 Tips for An Unforgettable Visit to an American Girl Store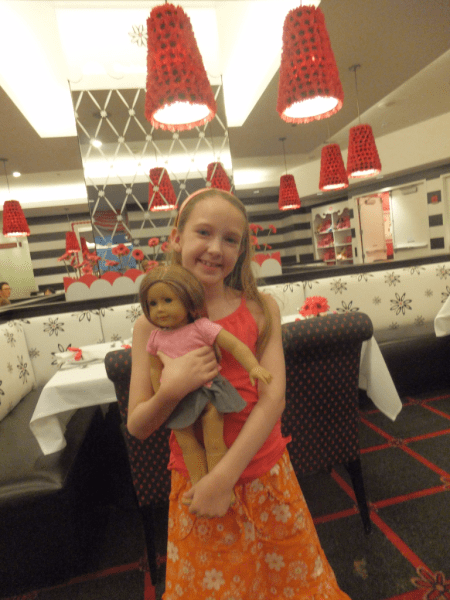 Navy Pier
When I went to Chicago with my mom this summer I went to Navy Pier for the first time. There's a really big ferris wheel that I went on with my mom, my friend and her mom. There are also other rides like the merry go round and a big swing ride. I liked the merry-go-round but I didn't go on the swing because it looked too scary!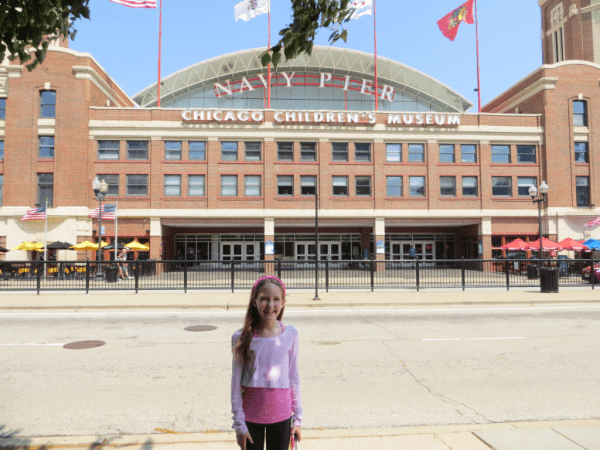 Chicago Children's Museum
The Children's Museum is also at Navy Pier and it's a fun place to play. There are a bunch of different sections. The ones that I liked best were Kids Town, Big Backyard, the water play area, the special pets exhibit and the ship that we could climb on. My friend and I had a lot of fun playing there!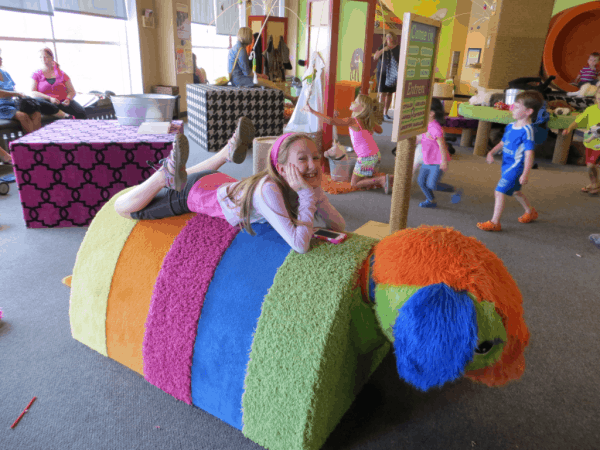 Shedd Aquarium
I always like to go to the aquarium because there is so much to do there! There is a Caribbean reef where you can see fish, stingrays, sharks, and sea turtles. There was also a jelly fish exhibit at the aquarium when we were there. I like going to the show as well because the dolphins and beluga whales are really fun to watch.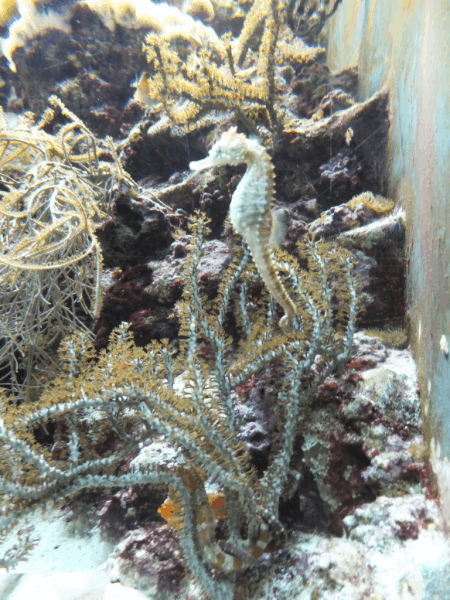 Field Museum
The Field Museum has a lot of really cool exhibits and if you like dinosaurs then you are going to love this museum because Sue the T-Rex is in the lobby!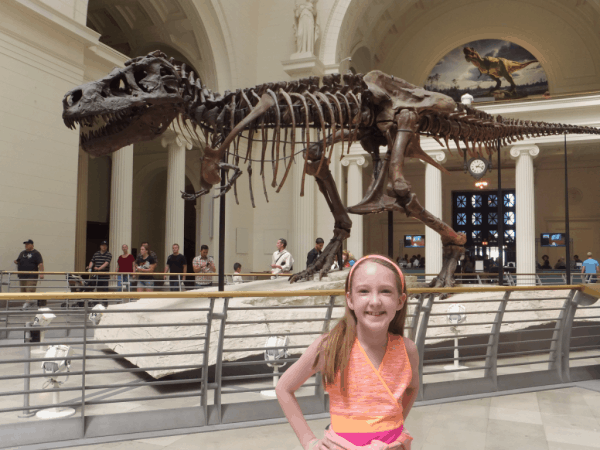 The Art Institute of Chicago
I like to go to art galleries so I really like the Art Institute of Chicago. There are a lot of paintings there that I like by famous artists like Van Gogh and the impressionists. When we went this summer we also saw the Fashion, Impressionism and Modernity exhibit which had beautiful dresses just like the ones in the paintings.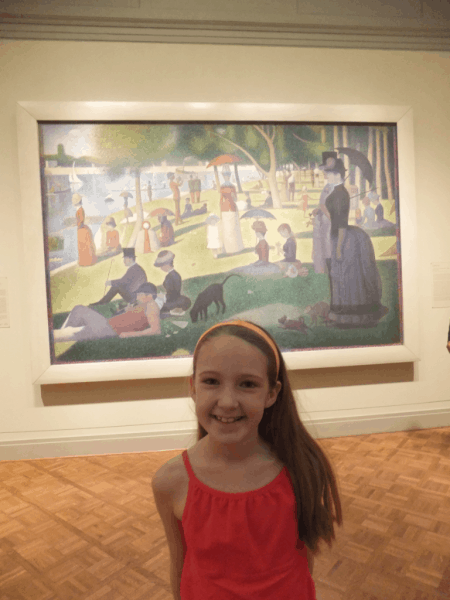 Eating Pizza
We ate deep dish pizza at Gino's and it was really good! The really cool thing though was that people have written their names all over the restaurant and I got to write my name on the wall too!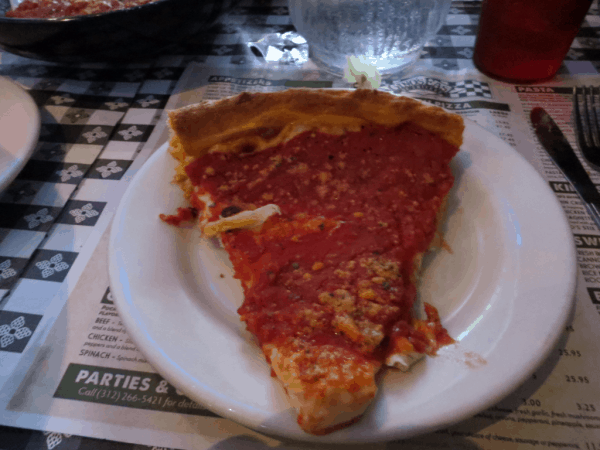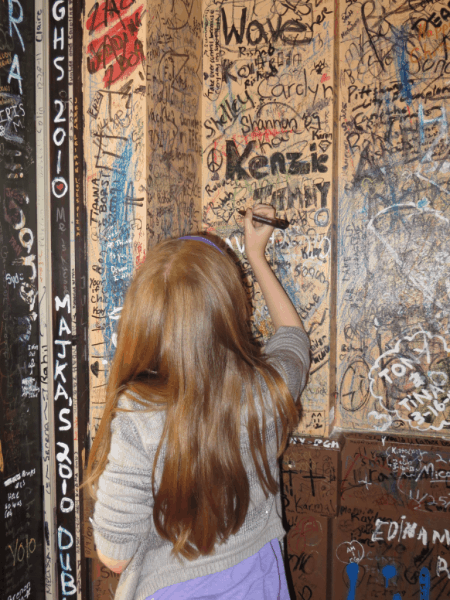 Boat Tours
Last summer, my mom and I went on a boat tour around Chicago that was a lot of fun. We had a really nice tour guide and we saw a bunch of famous buildings and learned the history of them.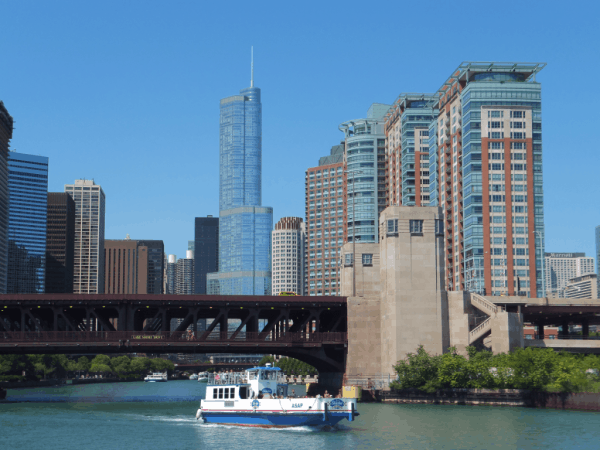 Millennium Park
We also like to go to Millennium Park and see The Bean. It's really cool because you can take pictures of your reflection in it. We also saw the Crown Fountain that squirts water.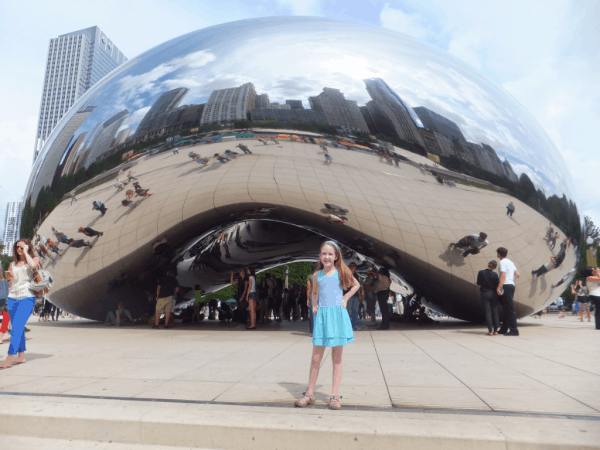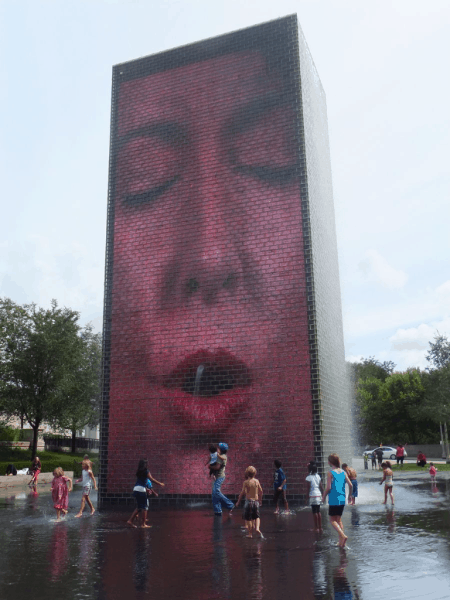 Wrigley Field Tour
On our last trip, we went on a tour of Wrigley Field where the Chicago Cubs play baseball and saw different parts of the park and learned some history about it. And I got to sit in the dugout where the Cubs players sit!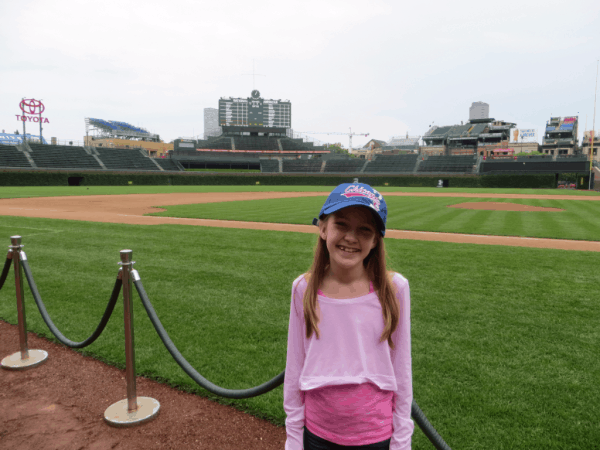 Chicago Tribune Tower
One of the things that I think is really cool in Chicago is the Chicago Tribune Tower. It's a tall building that has a little chunk of a bunch of famous landmarks sticking in its walls. My favourite pieces were the Great Wall of China, the pyramids of Giza and the Parthenon.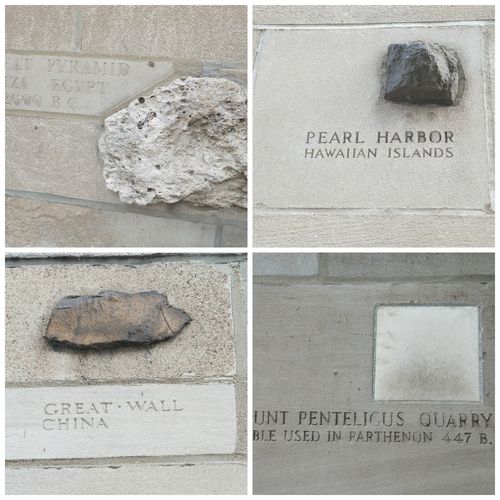 I have so much fun every time that I go to Chicago and I can't wait to go back again!
Emma is 10 years old and entering grade 5 this September. She loves to read books and write stories; learn about the world; and sing, dance and perform in musicals. Emma has wanted to go to China since she was three years old and she hopes her parents are going to take her soon!