2014 Passports with Purpose annual travel blogger fundraiser in support of Sustainable Harvest International.
It's that time of year again – time for the Passports with Purpose fundraiser when a donation to a great cause earns you the chance to win a fabulous prize! 
Passports with Purpose was founded in 2008 by four Seattle-based travel bloggers and the fundraiser has continue to grow each year since raising over $400,000 since its inception. In 2013, PWP worked with buildOn and raised over $84,000 USD to build two schools in Mali, Africa.
The Charity
In 2014 Passports with Purpose is working with Sustainable Harvest International (SHI) which provides farming families in Central America with the training and tools they need to overcome poverty while preserving tropical forests. SHI works with villages in Belize, Honduras, Nicaragua and Panama where malnutrition and insufficient income to meet basic needs are a serious threat. The organization teaches families to plant organic vegetable gardens and fruit trees and build fishponds and chicken coops, while protecting the environment. SHI has a long-term impact by teaching farmers the skills they need to provide for their families in a way that doesn't involve clearing more forest land. It is estimated that participating families have saved 85,000 acres of tropical forest from destruction through conversion to sustainable farming methods.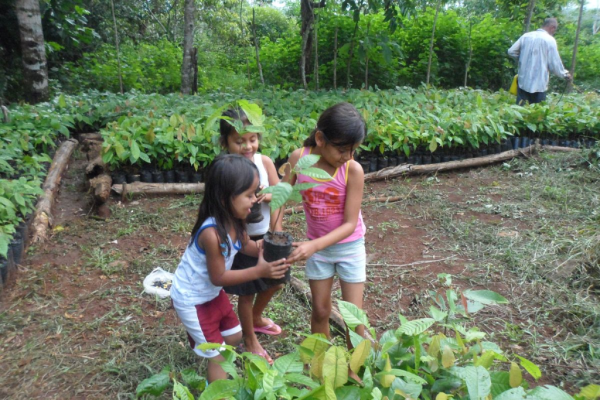 The Prizes
Participating travel bloggers have procured amazing prizes again this year including gift cards, travel gear, electronics, hotel stays and organized tours. Donations are made in $10 increments and each increment entitles you to one entry for the prize of your choosing. All prizes are listed in the Prize Catalogue on the Passports with Purpose website. 
I have perused the list and there are so many great prizes that it's going to be difficult to decide which to select when I make my donation. I have already grown tired of the cold and don't have any warm-weather trips booked for this winter so a 2 night stay in Scottsdale at either the Four Seasons Scottdale or the Fairmont Scottsdale Princess would provide me with the dose of sunshine that I will be craving come January. A four-day guided backpacking trip at the Grand Canyon sounds pretty awesome too as does the week in Provence, the Napa Valley Wine Train Gourmet Dinner, and the $1,000 HomeAway Global Vacation Rental Stay. Check out the Prize Catalogue and you are bound to find a prize that you would love to have or that would make the perfect Christmas gift for someone special.
This year's fundraiser kicked off Monday, December 1, 2014 11:59 PM EST and donations for prizes will close on Wednesday, December 17, 11:59pm EST. Prize winners will be announced on December 21, 2014.
How To Donate
Please visit the Passports with Purpose donation page and consider donating to this worthy cause. For every $5,000 raised Sustainable Harvest International will be able to help one extended family in Honduras learn to farm sustainably for five years. By supporting Passports with Purpose and Sustainable Harvest International this holiday season, we can each make a difference in the lives of families and communities in Honduras.