Instagram highlights of our 2014 travels.
Now that the hectic holiday season has wrapped up and 2015 is underway, I am finally sitting down to write a year-end review. Since 2014 was also the year that I fell in love with Instagram, I have decided to use my favourite Instagram photos to review last year's travels.
New Year's Caribbean Cruise
We rang in the New Year aboard the Crown Princess on a Southern Caribbean cruise with stops at Princess Cays (a private Bahamian island), Aruba and Curaçao which was the perfect escape from a winter that had already been exceptionally harsh.
New Year's day was actually spent on the island of Aruba, a destination that is special to us as my husband and I spent a week there on the first ever vacation that we took together twenty years earlier. We returned to the island a couple of years later but this was the first time that we were there as a family. A few hours in port wasn't nearly enough though as it only made me long to return for a few days some time in the near future.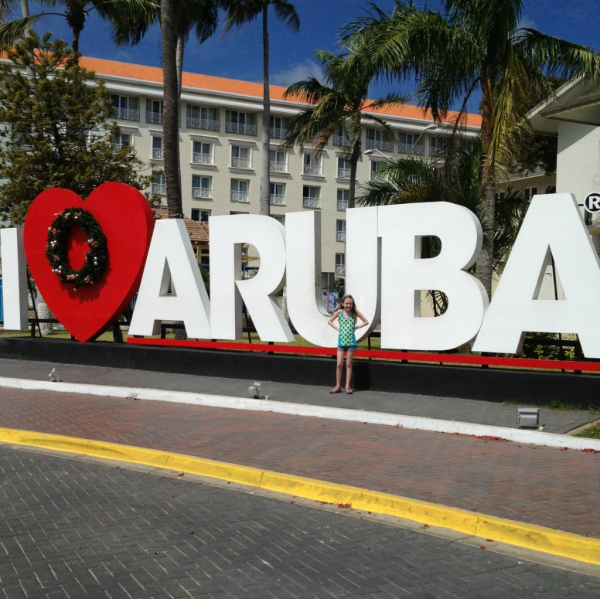 February – Québec Winter Carnival
For as long as I can remember, I have wanted to visit Québec City for Carnaval and 2014 was the year that my wish came true. I visited on a press trip without my family (and still hope to experience Carnaval with them one day) and enjoyed meeting Bonhomme at his Ice Palace, taking a guided walk of the city in the middle of a blizzard, participating in the Carnaval festivities and watching colleagues take part in the Snow Bath, attending the night time parade, touring the Ice Hotel and just walking around Vieux Québec.
It had been years since I had been in Québec and I had forgotten just how much I love this city. We might not make it for the 2015 winter carnival but I hope to visit with my family at some point this year.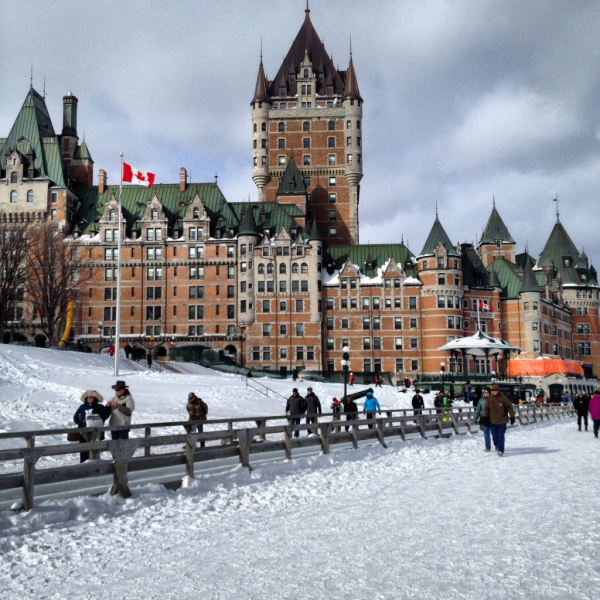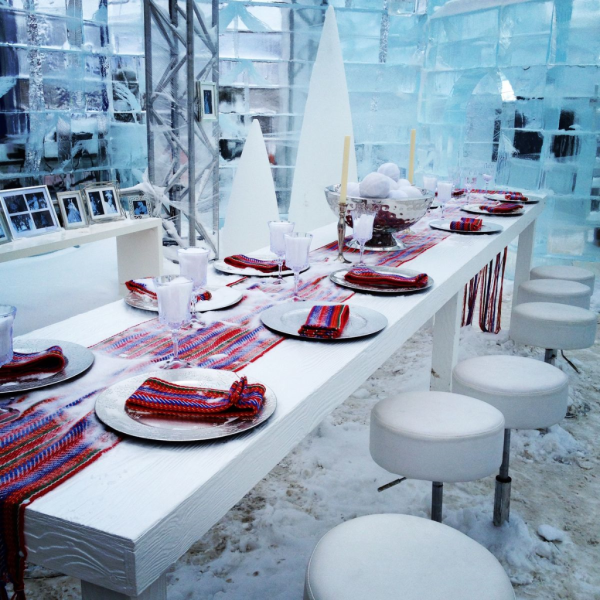 Atlantis Bahamas
In March, our family split for spring break as my older daughter Katie went on a service trip with classmates to Costa Rica and the rest of us headed to Atlantis Resort in the Bahamas for some fun in the sun. It didn't turn out quite as planned though as Emma was sick for all but the first day of our visit. I have promised to take her back as soon as possible.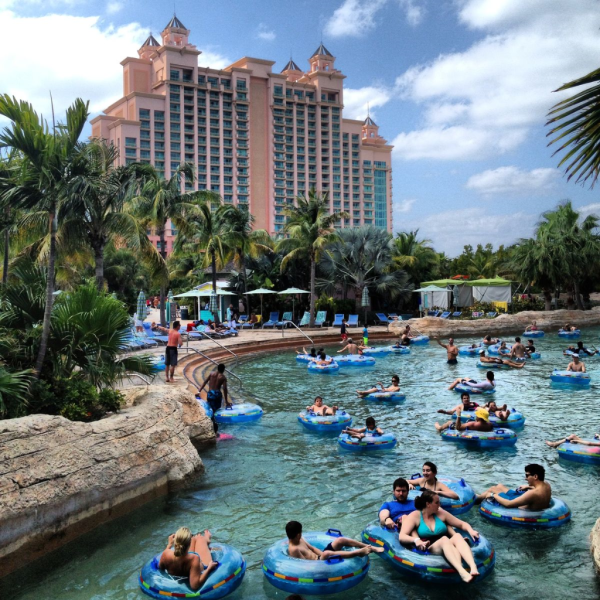 First-Time Camping at the Barrie KOA
One of the highlights of the year was our first-time camping at the KOA. I'm not exactly a "roughing it" sort of traveller so I was intrigued by the possibility of having a campground experience while enjoying all of the comforts of home in a deluxe cabin at a KOA.
Emma and I had a great time at the campground in Barrie and exploring the region particularly the Sainte-Marie among the Hurons historic site in nearby Midland. We concluded that this was our kind of camping experience and will definitely do it again.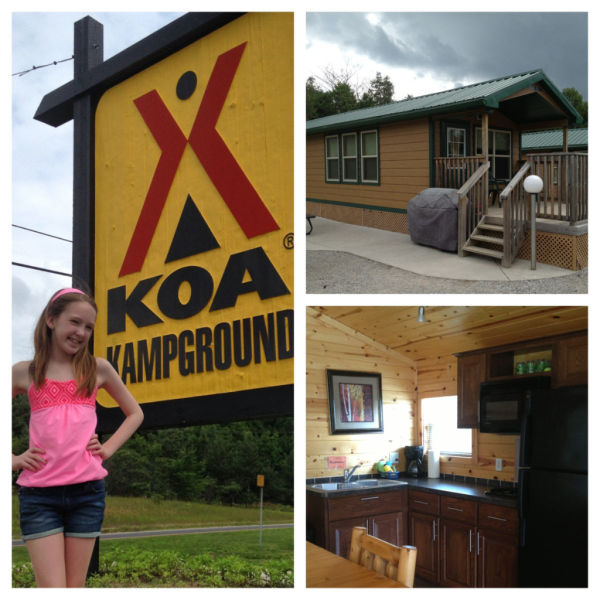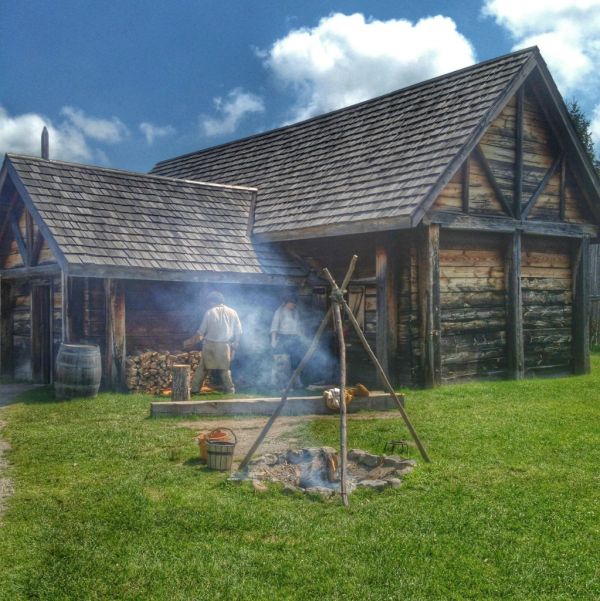 Niagara Falls, Canada
We have been to Niagara Falls many times but generally just for an afternoon as it's an easy drive from our home. We had the opportunity to stay overnight this summer and experience several attractions that we had never taken the time for in the past including the White Water Walk, Journey Behind the Falls and the Oh Canada Eh? dinner show. We discovered that there is much to do in the Falls to keep a family busy for several days and will most certainly return again this summer.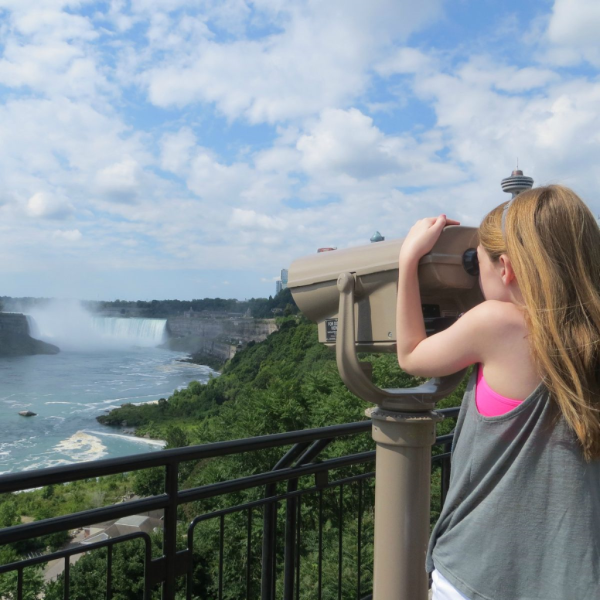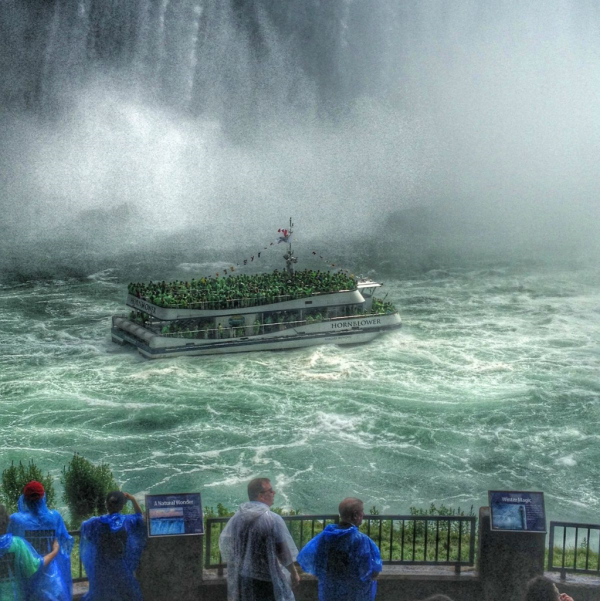 Waterloo Region
We are as guilty as anyone else of sometimes forgetting that travel doesn't always have to be a great distance. The Waterloo Region of Ontario is just over an hour from our home and we have driven through it many times but never once stopped to explore. Emma and I spent a couple of days in July and discovered that the region is perfect for a short getaway.
We enjoyed the many family-friendly attractions in Kitchener/Waterloo and St. Jacobs including St. Jacobs Farmers' Market, the Cambridge Butterfly Conservatory, St. Jacobs & Aberfoyle Model Railway, the Waterloo Regional Museum & Doon Heritage Village, and Bingemans waterpark.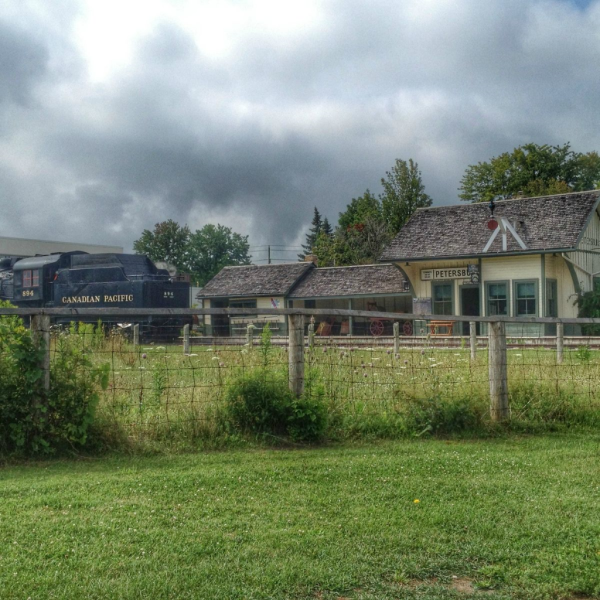 Prince Edward Island
It's exciting to explore someplace new but there's also something special about returning to a familiar place. We have spent many family vacations on Prince Edward Island and it was the one place that my teenage daughter wanted to travel to this summer before moving away from home for university. Katie's friend, Lindsay, joined us for a week split between Charlottetown and Cavendish and we visited all the places that we have grown to love over the years. My younger daughter, Emma, is already asking if we can go back to PEI again this summer!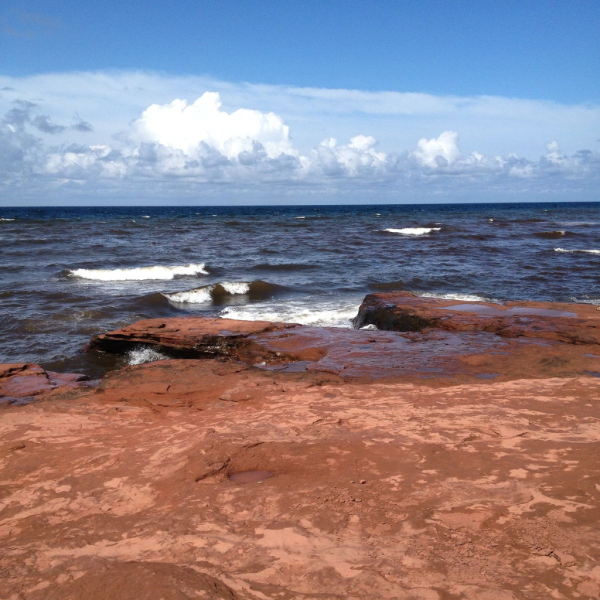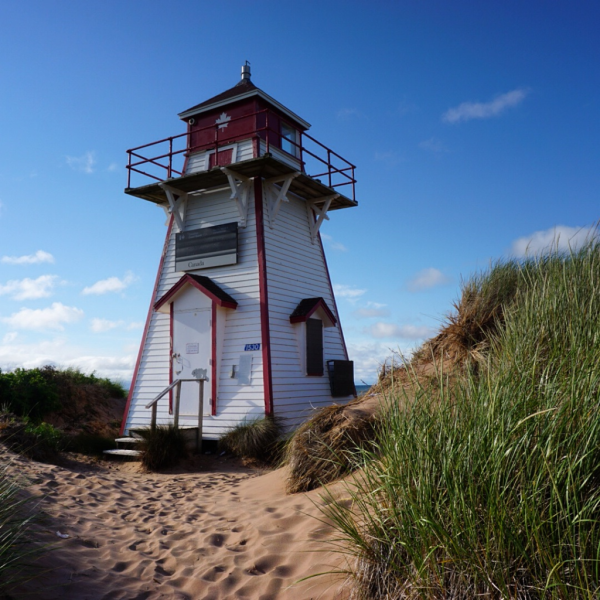 September – Manitoulin Island
We visit Manitoulin Island at least once every year as my husband's family hails from the island. This year it seemed like we weren't going to make it as the summer was flying past far too quickly. A last-minute trip on Labour Day weekend after moving Katie into university residence was all we could manage but it was worth the long drive if only for a couple of days. And, of course, any trip to Manitoulin means playing at Bridal Veil Falls in Kagawong.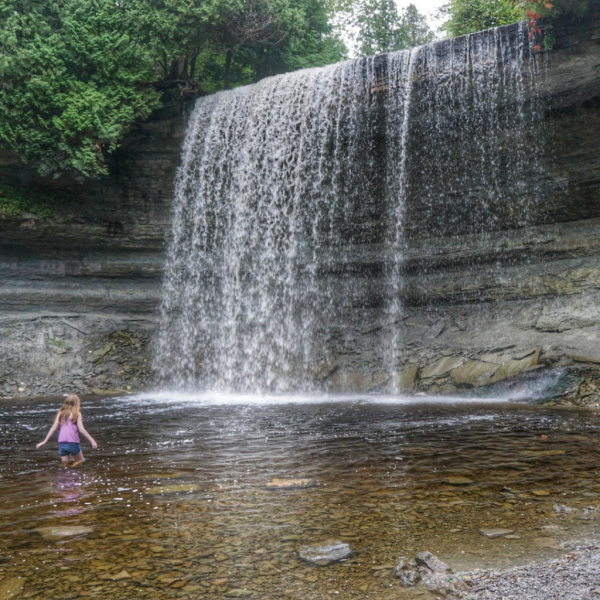 Montebello, Québec and Ottawa, Ontario
Our plan over the holidays was to spend 4 nights post-Christmas in Montebello, Québec and then return home in time for New Year's Eve. Plans changed on the fly though thanks to some unusual weather that resulted in a green Christmas in much of Ontario and Québec.
We expected to be cross-country skiing, snowshoeing, tubing, dogsledding and enjoying sleigh rides during our stay at Montebello but that was not to be. Instead after spending a couple of enjoyable days at the luxurious Château Montebello, we decided to head to Ottawa for the balance of our getaway and take in some of the city's attractions. Not at all what we expected, but fun nonetheless.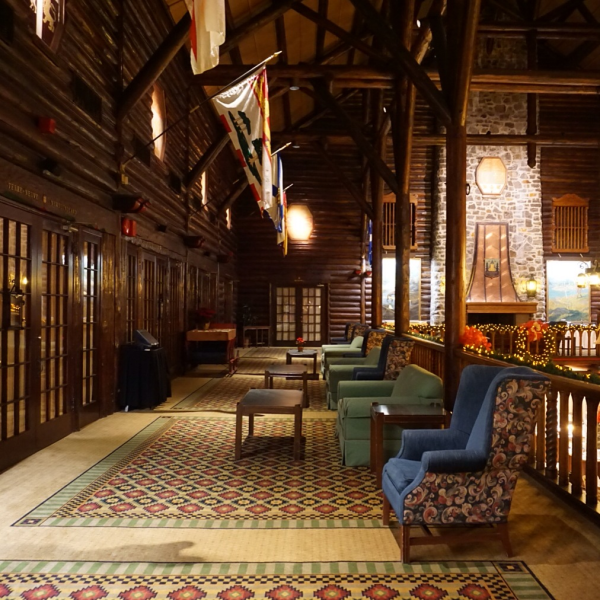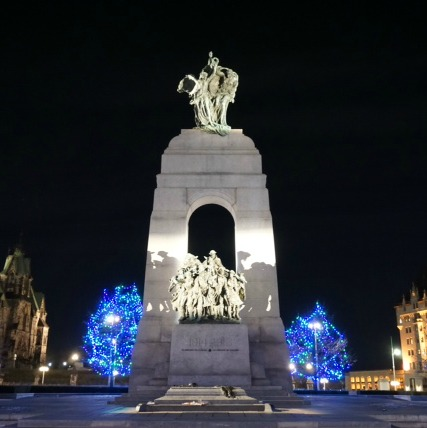 2014 was a hectic year for our family in which trying to schedule travel seemed impossible at times between busy rehearsal schedules for community theatre productions that we were involved in and Katie's obligations as she finished up her final year of high school. At times it seemed like we weren't going anywhere or doing anything so it's nice to look back now and see just how much we did manage to see and do over the course of the year.
As we head into 2015, Katie is halfway through her first year of university and planning travels on her own rather than with us. Schedules are still busy and I'm becoming increasingly aware of just how fleeting the time is that we are able to travel with our kids so we will fit in as much as we can whenever we can. At this point, we are planning to spend a weekend in New York City in February (Emma's 11th birthday gift that she has not yet been able to claim!) and three of us are heading to Amsterdam and London in March. The rest of the calendar is wide open and I can't wait to fill it!
Related Articles
A Day in Paradise: Princess Cays in Photos 
Winter in Québec City via Instagram
A Photo Tour of Québec's Hôtel de Glâce
Photo Highlights from a Weekend at Atlantis
Comfy First-Time Family Camping at the KOA Barrie
Bridal Veil Falls and the Village of Kagawong
Using a Niagara Falls Adventure Pass
Fun for Families in Waterloo Region
Cavendish, Prince Edward Island with Kids