The film He Named Me Malala will premiere commercial-free on National Geographic Channel Feb. 29 at 8pm ET/7pm CT.
As a mother of two girls living in Canada, it's difficult for me to imagine that there are parts of the world where girls are still denied their right to an education but unfortunately that is the reality for far too many. Girls just like Malala Yousafzai.
Malala Yousafzai was born in 1997 and grew up in the Swat Valley of Northern Pakistan. Her father, Ziauddin, ran a school and was an outspoken opponent of Taliban efforts to restrict education for girls. Starting around the age of 12, Malala also became an education activist and began writing a blog for the BBC under a pseudonym. When her identity became known both she and her father began receiving death threats but they continued to speak out for girls and their right to have an education. In October 2012 at the age of 15, Malala was traveling home from school when masked gunmen entered her school bus and shot her in the head at point-blank range. Targeted for daring to suggest that girls had a right to an education.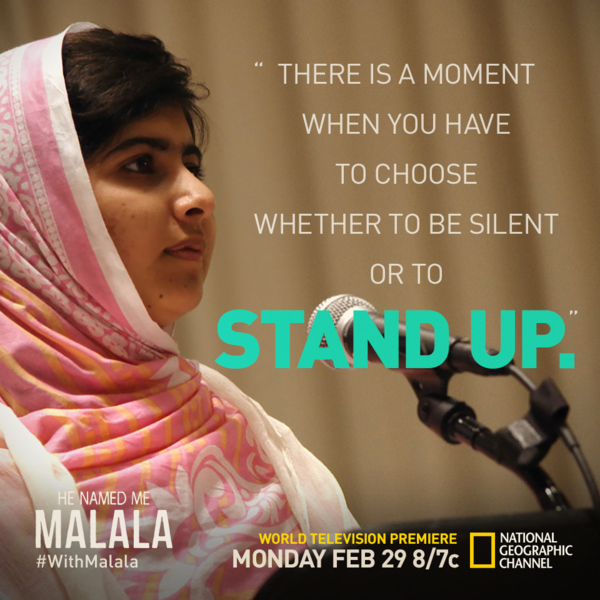 I remember how horrified I was when I first heard the news about what had happened to Malala and cheered along with the rest of the world as she recovered from her injury in the U.K. A bullet didn't stop Malala though as she became even more determined to fight for girls everywhere that are denied a formal education. In 2013, Malala and her father co-founded the Malala Fund, a non-profit organization which works to bring awareness to the social and economic impact of girls' education and to empower girls to raise their voices, to unlock their potential and to demand change. In 2014, Malala shared the Nobel Peace Prize and contributed her prize money to financing a school for girls in Pakistan. She continues to inspire people of all ages including my younger daughter who read her autobiography I Am Malala for a book report assignment last year and was moved to tears by Malala's courage and dedication to the education of girls.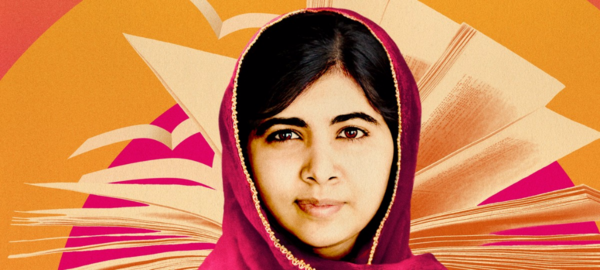 Malala's story has now been made into a powerful documentary film, He Named Me Malala, from acclaimed filmmaker David Guggenheim ("An Inconvenient Truth"). The film is described as an intimate portrait of Nobel Peace Prize winner Malala Yousafzai's life, story, and personal journey as a leading campaigner for girls' education around the globe. He Named Me Malala will premiere commercial-free on National Geographic Channel in the U.S. Feb. 29 at 8pm ET/7pm CT.
You can watch the film's trailer here:
You can also follow The Malala Fund on Twitter at @MalalaFund and use the hashtag #withMalala to stand with Malala and show your support for every girl's right to an education. As Malala says in the trailer, "There is a moment when you have to choose whether to be silent or to stand up" and now is the time for all of us to raise our voices for girls' education and stand #withMalala.
Disclosure: I received no compensation for this post but was asked to participate in the campaign to promote this film by The Mission List (an online community of women using their influence in social media for social good).