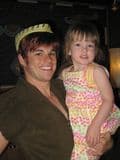 We cruised with Disney Cruise Lines when Emma was 2.5 and she developed a serious crush on Peter Pan. 
Swimming with sea lions was the highlight of our family's day at Coral World in St. Thomas.
Review of family-friendly luxury resort at Atlantis Bahamas – overview of accommodations, facilities, dining and activities.