INTRODUCTION
I was a reluctant sailor prior to our very first cruise during spring break of 2006. I was worried about being seasick and about being confined to small spaces with thousands of other people and I was convinced that it just wasn't our "style" of vacation. My in-laws were avid cruisers though so we decided to book a trip for our extended family on the Disney Magic to celebrate their 50th anniversary. We had an amazing time and were hooked. We have now cruised 7 times and I can honestly say that it can be one of the easiest and most enjoyable vacations for families.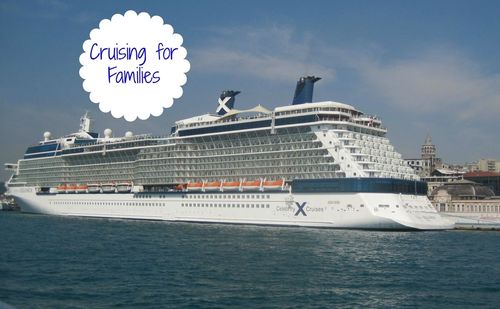 Is Cruising Right For My Family?
If you are wondering whether cruising is right for your family then you might want to read my post Cruising as a Family Vacation which outlines the advantages and disadvantages of cruising for families.
Ships We Have Sailed On
We have cruised on Disney Magic (2006 and 2013); Diamond Princess (2007); Holland America Eurodam (2009); Emerald Princess (2009); Celebrity Equinox (2011) and Crown Princess (2014).
Cruising on the Celebrity Equinox with Kids – This is a thorough review of our family's Mediterranean experience on the Equinox including my assessment of the staterooms, dining, entertainment, the facilities and programs for kids and much more.

Cruise Destinations
We have been on four Caribbean cruises and we have also done Alaskan, Baltic and Mediterranean cruises. My personal preference is for the more exotic destinations. Caribbean cruises are fun for relaxation and pure enjoyment but I enjoy exploring new places and the Alaskan and European cruises were ideal for that.
Alaska

Our second cruise was on the Diamond Princess sailing northbound from Vancouver, British Columbia to Whittier, Alaska. We followed that with a 5 day Princess Cruise Tour which included one night at Mt. McKinley Princess Lodge, two nights at Denali Princess Lodge and two nights at Fairbanks Princess Lodge.
Ports of Call: Vancouver; Ketchikan; Juneau; Skagway; and Whittier.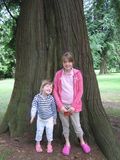 Vancouver Trip Report – a summary of the time that we spent in Vancouver, British Columbia pre-cruise and post-cruise. We had less than 24 hours but we managed to visit Stanley Park and the Vancouver Aquarium the day we arrived and walked around Canada Place and the Gastown District prior to boarding the Diamond Princess on our second day. Pre-cruise we stayed at the Fairmont Vancouver Waterfront and post-cruise we stayed at the Fairmont Vancouver Airport.

Alaskan Cruise Report – A summary of our Alaskan Cruise on the Diamond Princess including the ports of call of Ketchikan, Juneau and Skagway and a 5 day cruise tour post-cruise to Denali Park and Fairbanks, Alaska.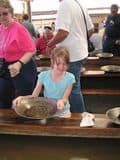 Panning for Gold in Alaska – While in Fairbanks, Alaska we had an excursion to the El Dorado Gold Mine where guests had the opportunity to do their own panning for gold after learning some history about gold mining in Alaska. Everyone gets a bit of gold to take home as a souvenir.

The Moose of Talkeetna, Alaska – Our first stop on the Alaskan Railroad was the town of Talkeetna, Alaska en route to Mt. McKinley Princess Lodge. The town had quirky painted moose outside many of the shops and my younger daughter loved them!

Alaskan Sled Dogs – Without a doubt, the highlight of our Alaskan cruise for my two daughters was meeting sled dog puppies at Iditarod Champion Jeff King's Ranch in Denali Park.

Dreaming of Alaskan Glaciers – One of the highlights of the cruise for me was seeing the Mendenhall Glacier in Juneau.
Northern Europe
The first trip to Europe for my children was a few days spent in Copenhagen, Denmark followed by a Baltic cruise on the Emerald Princess. I chose this cruise because I thought that I would never visit many of the ports-of-call on land-based vacations. As it happened, I fell in love with Scandinavia and would love to return. For the most part, this region is easy to cruise with kids. Many of the ports are in the centre of the cities and families can choose to explore on their own without much difficulty.
Ports of Call: Copenhagen; Stockholm; Helsinki; St. Petersburg; Tallinn; Gdansk; Oslo

Copenhagen Trip Report – A summary of the days that we spent sightseeing in Copenhagen, Denmark pre- and post-cruise on the Emerald Princess.

Tivoli Gardens in the Rain – While in Copenhagen, we decided to visit Tivoli Gardens on a day when the drizzle would not let up and discovered that there are advantages to visiting when the weather is less than perfect.

Trolls – If you are heading to Scandinavia with kids then you are likely to come across trolls in the course of your travels.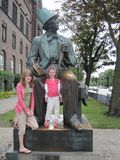 Copenhagen and the Master of Fairy Tales – Hans Christian Andersen was born in the town of Odense, Denmark but was a resident of Copenhagen for most of his adult life. Copenhagen is very proud of Andersen and there are many attractions in the city which are related to the author. We visited the city for a few days prior to a Baltic cruise and hit a few of the highlights.

Stockholm Trip Report – A summary of the day we spent in Stockholm while on our Baltic Cruise.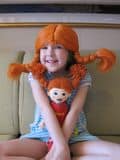 Memories of Pippy Longstocking – Our visit to Junibacken in Stockholm – a museum that is devoted to the works of Astrid Lindgren. We seemed to be the only tourists at Junibacken which meant that the trip to the museum turned into playing with some very blonde Swedish kids and a cultural experience in and of itself.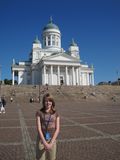 Helsinki Trip Report – A summary of the day that we spent in Helsinki, Finland while on our Baltic cruise.

St. Petersburg Trip Report – A summary of the two days spent in St. Petersburg, Russia while on a Baltic cruise.

The Gardens of Peterhof Palace – One of the most spectacular, and certainly the most kid-friendly, sites that we visited in St. Petersburg was the gardens of Peterhof Palace located just outside of the city on the shores of the Gulf of Finland.

The Bronze Horseman – A walk on our second day in St. Petersburg brought us to The Bronze Horseman, an equestrian statue of Peter the Great which was created by French sculptor Etienne-Maurice Falconet and has become one of the symbols of the city.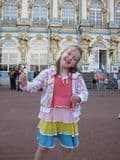 Dancing at Catherine's Palace – One of our favourite memories from our two days in St. Petersburg.

Tallinn Trip Report – A summary of our day spent in Tallinn's historic old town with it's medieval architecture and winding cobble-stoned streets.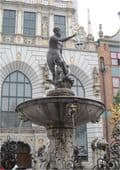 Gdansk Trip Report – A summary of a rainy day that we spent in Gdansk, Poland while on a Baltic cruise.

Oslo Trip Report – A summary of the short time that we had in Oslo, Norway while on our Baltic cruise. This was the one port where I felt shortchanged – I wanted so much to have more time here.

Vigeland Park with Kids – Vigeland Park is the world's largest sculpture park devoted to a single artist and is also one of Oslo's most popular tourist attractions with over 1 million visitors a year and our family loved it!
Mediterranean Cruises
We chose an Eastern Mediterranean cruise on the Celebrity Equinox because I liked the itinerary that focused on Greece and Turkey. Apart from our final port-of-call which was changed from Naples to Salerno, we were able to avoid the long commutes required in some Mediterranean destinations. It was unbearably hot during our August cruise but that would have been hard to avoid since we have to travel when the kids are out of school. The Mediterranean is a great option for kids that love art, history and Greek Mythology (in my younger daughter's case). In addition to the posts listed below, you might enjoy 7 Reasons to Take Your Kids on a Mediterranean Cruise.
Ports of Call: Rome; Santorini; Athens; Istanbul; Kusadasi; Mykonos; Salerno (Naples)

Rome Trip Report – A summary of the 2.5 days that we spent in Rome prior to our Mediterranean cruise on the Celebrity Equinox.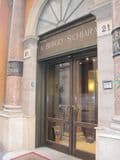 Albergo Santa Chiara Hotel Review – A review of our stay at the family-friendly Albergo Santa Chiara located near The Pantheon in the historic area of Rome.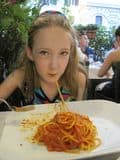 Eating Spaghetti in Roma – Emma was in heaven in Rome where she could eat pasta, pizza and gelato every day.

How Not To See The Colosseum – We did a few things wrong when we visited the Colosseum in Rome but we also realized that the Colosseum is awesome regardless of how many missteps you make in planning (or not planning) your visit.

Touring the Vatican with Context Travel – Our highly successful family tour of The Vatican with Context Travel.

Santorini Trip Report – A summary of the day we spent on the Greek island of Santorini – one of the most beautiful destinations in the world.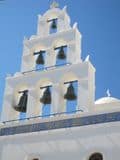 The Beauty of Oia – We only had an hour or so in the most photographed village in the Aegean and I spent the entire time trying to capture the beauty of Oia in photos.
Athens Trip Report – Our whirlwind tour of the ancient sites of Athens with Private Greece Tours.

Touring Athens with Private Greece Tours – We hired a driver to transport us quickly and efficiently between sites in Athens enabling us to see much more of the city and meaning that we rode in air-conditioned comfort in between stops.

Istanbul Trip Report – A summary of our two days in Istanbul.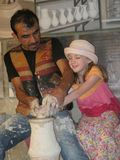 An Impromptu Pottery Class in Istanbul – When our guide suggested a pottery demonstration in Sultanahmet we didn't anticipate that our daughter would be getting her hands dirty.

Sampling Simit in Istanbul – a popular snack sold at carts around Istanbul.

Kusadasi Trip Report – an overview of our day in the port of Kusadasi including a private tour to Ephesus.

Lost in Mykonos – My young daughter and I found ourselves lost on the meandering streets of Mykonos Town while searching for windmills.

Mykonos Trip Report – Our day on the lovely Greek island of Mykonos.

Salerno, Italy Trip Report – An almost last-minute itinerary change had us docking in Salerno instead of Naples but we were still able to take our private tour of Pompeii and cooking class in Sorrento.

Making Pizza in Sorrento – Making our own pizza at a restaurant in Sorrento.
Caribbean Cruises
We have sailed in the Caribbean four times – twice on the Disney Magic's Western Caribbean route, on Holland America's Eurodam on the Eastern Caribbean route and the Southern Caribbean route on the Crown Princess.
Ports of Call: Key West; Cayman Islands; Costa Maya; San Juan, Puerto Rico; St. Thomas; Cozumel; Aruba and Curaçao. Also Disney's Castaway Cay, Holland America's Half Moon Cay and Princess Cays – private islands in the Bahamas.

A Day in Paradise: Princess Cays in Photos – Photos from our day on the private island retreat of Princess Cays in the Bahamas.

Two Walks in the Cayman Islands – Photos from two cruise stops in the Caymans – seven years apart.

Castaway Cay, Bahamas – Highlights of our day at Castaway Cay.

Striking a Pose in the Cayman Islands – Photo post of my younger daughter's first visit to the Cayman Islands as a toddler.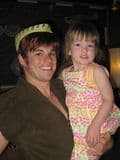 Crushin' on Peter Pan – A toddler's crush on Peter Pan (Disney Magic).

Swimming with Sea Lions at Coral World – Playing with a friendly sea lion at Coral World in St. Thomas.
Much has changed in the cruise industry in recent years as the mainstream lines have made changes to increase their appeal to the family demographic. We have sailed with kids in just about every age group (from toddlers to teenagers) and love just how family-friendly a cruise vacation can be. Cruises are also a great choice for multi-generational and extended family vacations offering the ideal balance between spending time together and apart. There's truly a style of cruise and a destination to suit any family.