7 reasons to book an all-inclusive resort holiday.
I resisted the idea of taking an all-inclusive holiday for years. I was adamant that it was not a style of holiday that I would enjoy and refused to even consider staying at an all-inclusive resort. Imagine my surprise then when I finally visited an all-inclusive resort and had a wonderful time!
My first all-inclusive experience was at Beaches Resort in Negril, Jamaica when my daughter, Emma, and I visited for a long weekend. I was initially skeptical about whether we would enjoy the resort but ended up loving every minute of it. Beaches Resorts are a great choice for families and Emma was already planning her return visit before we had even packed our bags to head home. I think it's safe to say that she loved the resort too!
Over the course of the few days spent in Jamaica, we discovered that all-inclusive holidays can be great – particularly for family getaways. Here are 7 reasons why.
1. There's a Resort That's Just Right for Your Family
When it comes to choosing an all-inclusive resort there is a myriad of options available. Vacationers can choose an adult-only resort or one that welcomes families and is designed with them in mind. There are resorts in a variety of destinations that range from the budget-friendly to the very luxurious. A bit of research before booking will ensure that you find the resort that best meets your family's needs in terms of accommodations, activities and price.
The Beaches Resorts in the Caribbean, for example, are ideal for families with young children as they have kids programming, water parks, playgrounds, family-friendly entertainment and popular Sesame Street characters around the resort interacting with kids.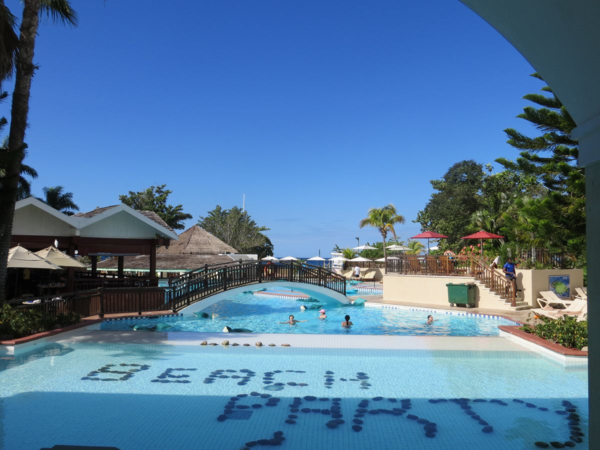 2. Easy to Manage the Holiday Budget
It's much easier to keep to a budget on an all-inclusive holiday because generally most everything is included even gratuities. The vacation is paid for ahead of time and parents can put away their wallets for the duration of the holiday.
An all-inclusive resort could seem expensive at first but might actually cost less than a comparable vacation at another resort once the costs of all additional expenses are factored into the equation.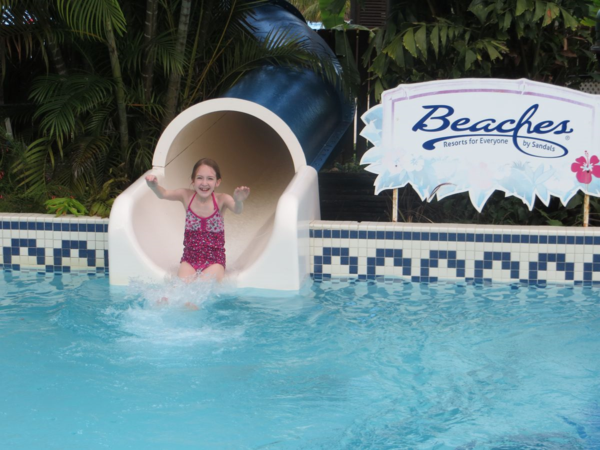 3. Kids Can Eat Whenever and How Often They Wish
Food and drinks are included in the package price paid for an all-inclusive resort and may be available up to 24 hours a day. Ironically, this is one of the reasons that I always avoided all-inclusives as I perceived it as a reason for guests to overindulge and never bother leaving the resort property. I now realize that this is a selling point for parents especially when their kids are grazers like mine.
My daughter eats frequently but only a small amount at a time and it can get very expensive if we have to purchase a meal each time that she wants to nibble on something. It's convenient to have a buffet style restaurant available where she can find a small snack at no charge when hunger strikes. One of her favourite amenities at Beaches Negril was the self-serve ice cream available poolside all day long – also a great way to keep kids hydrated in the Caribbean heat.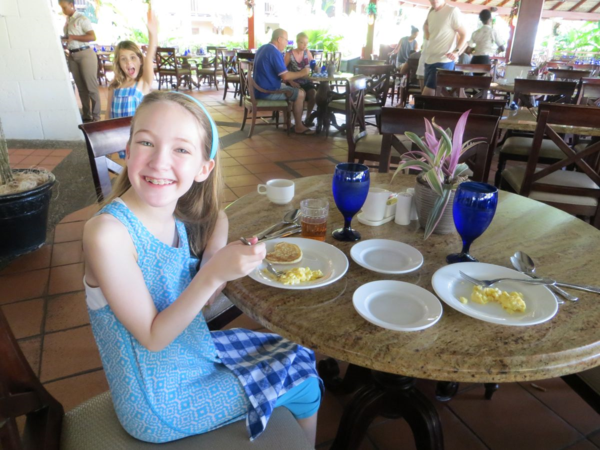 4. Most Activities Included
If you have ever stayed at a resort with kids then you know that the extra activities that you need to pay for can be expensive. Kids on holiday want to be doing something all the time and the cost can add up to quite a significant amount very quickly.
At an all-inclusive resort, most activities are included so parents don't have to worry about the mounting cost and kids aren't disappointed that they can't try every activity that looks like fun. All-inclusive resorts generally have facilities for kids and teens available as well with extensive programming as well as entertainment.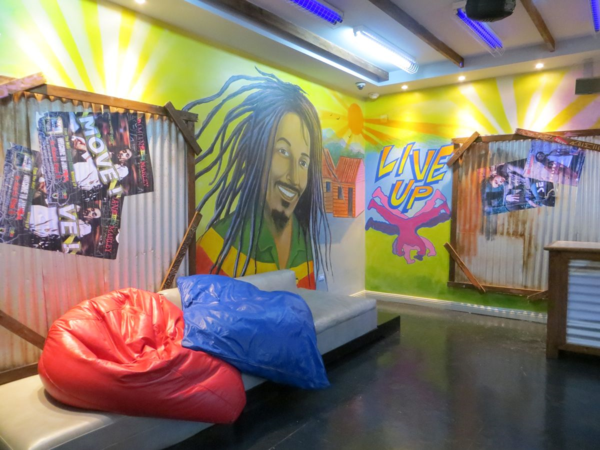 5. An Ideal Multi-Generational Getaway
Planning a vacation for a multi-generational family can be tricky when there is a multitude of ages and interests to take into consideration. Booking an all-inclusive holiday can simplify this as there will be something to appeal to everyone at a family-friendly resort. It won't be necessary to coordinate and plan activities ahead of time either. Individual family members can just do as they like during the day and then plan to meet up with the larger group for dinner at the end of the day. This way everyone's happy and enjoying their holiday their way.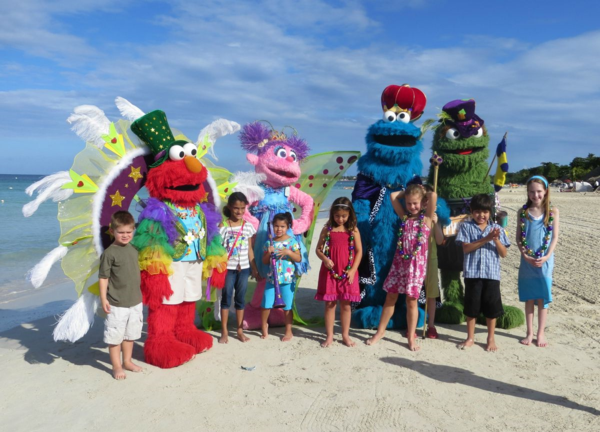 6. Reputable Tour Operators On Site
One of the drawbacks to an all-inclusive resort is that it is all too easy for guests to stay on the property and never explore beyond its boundaries. Many all-inclusive resorts, however, now have tour operators on site which is convenient for those who would like to book off-property excursions.
Anyone who has hesitated to book an all-inclusive holiday because they felt that exploring the destination would be inhibited by their choice of resort can rest assured that they can easily plan excursions with reliable tour operators who are affiliated with the resort.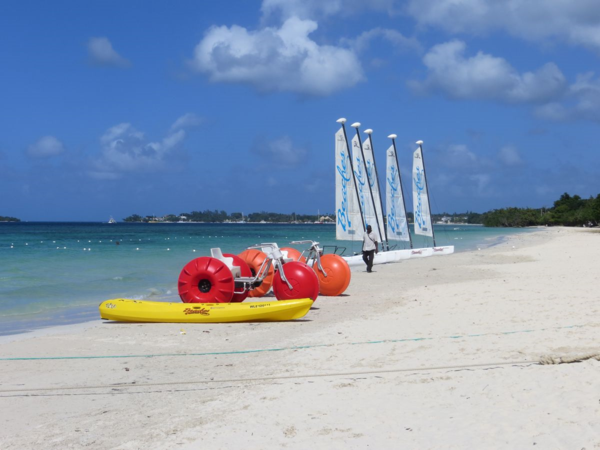 7. A Stress-Free Vacation
Sometimes we just need a break from having to plan all the details on a holiday. When that is the case then an all-inclusive resort is the best option. Once the resort is chosen and the holiday is paid for then all you have to do is pack your bags, load the kids in the car and head to the airport. As soon as you are on the ground at your destination then everything will be taken care of and all you need do is relax and have a fabulous stress-free family holiday.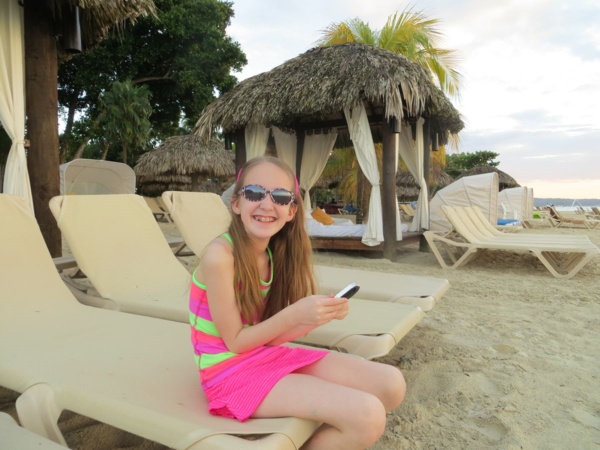 Have you visited an all-inclusive resort with your family? Let us know why or why not in the comments below.