Five reasons why the Osaka region is the best family travel destination in Japan. A guest post by Caleb Parsons from Kids Travel Japan providing recommendations of the best things to do in Osaka with kids.
As a global travel destination, Japan offers a plethora of something for everyone. The most common destinations for tourists within Japan are the greater Tokyo region and the greater Osaka region. In my opinion, the greater Osaka region is the best destination in all Japan for families touring the country with children. Here are my top 5 reasons why your family should put the Osaka region at priority #1 when planning your future travels to Japan.
This post may contain affiliate links. If you click an affiliate link and make a purchase then we receive a small commission at no additional cost to you.
We are a participant in the Amazon Services LLC Associates Program, an affiliate advertising program designed to provide a means for us to earn fees by linking to Amazon.com and affiliated sites. As an Amazon affiliate I earn from qualifying purchases.
1. Cost Savings
Tokyo is renowned for being one of the world's most expensive cities to stay in. Attentive and frugal planning, in addition to fluctuating currency rates, can surely help minimize costs when you and your children travel throughout Tokyo, but in general, be prepared to pay a premium cost for transportation, food, and lodging. The entire greater Osaka region, on the other hand offers all the pleasures of Japan at the fraction of the cost of Tokyo.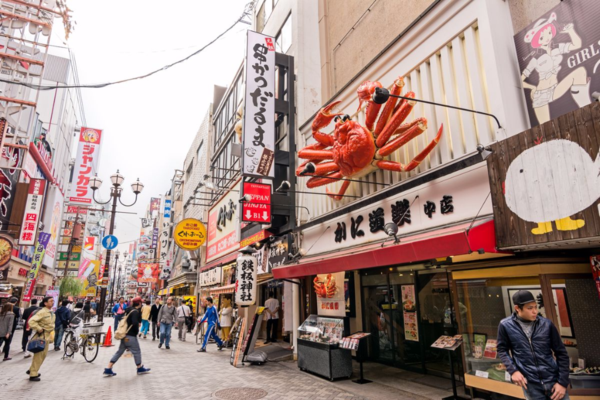 Once you travel out from Osaka City towards the nearby popular cities of Nara or Himeiji, travel costs will drop even more allowing for budget friendly family adventures.
2. Japanese Food Culture
Tokyo continues to offer the world's finest dining. In fact, Tokyo has the title of the city with the most Michelin starred restaurants on earth.
The Osaka region can't offer such opulent dining experiences as Tokyo, but most families traveling in Japan together with children aren't intent on eating filet mignon in three Michelin starred restaurants.
Osaka does however have an infamous and rich food culture that appeals to the tastebuds of the common people. In fact, Osaka was once known among the Japanese as tenka no daidokoro (the kitchen under the heavens) and today, the phrase osaka no kuidaore (eat till you drop in Osaka) is still vocalized throughout the entire native population.
Osaka's two most famous and unique "Japanese soul food" dishes are takoyaki and okonomiyaki. Takoyaki are piping hot balls of batter containing crispy tempura pieces, ginger, and bits of octopus and covered in mayonnaise and a barbecuelike sauce. The cooking process is a bit labor intensive so your kids will have a blast watching the cooks prepare takoyaki from scratch.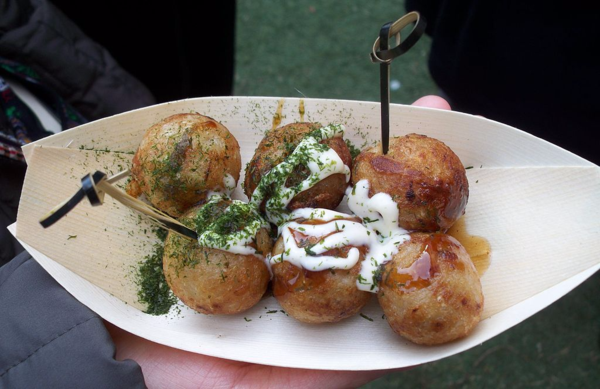 Okonomiyaki is cooked on an iron hotplate, typically in the middle of your table! In this case, your server will cook your food before your eyes. Okonomiyaki is sometimes called "Japanese pizza." It contains flour, eggs, sliced pork, shrimp bits, and ultra–thin slices of bonito fish that seem to dance atop because of the heat.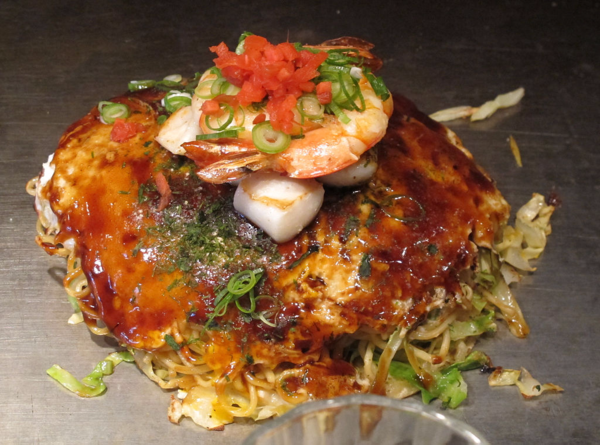 3. The Character of Osakans
The character of the Japanese is known to be soft spoken and timid when compared to, for example, "loud Americans." It is true that Japanese often keep to themselves and tend to be shy, especially when communicating to foreigners in English. Osakans, however, are famous for being very friendly, candid, and boisterous. Osakans aren't afraid to go up to you out of simple curiosity to shoot the breeze or lend a helping hand, language barriers be damned. This makes the people in the Osaka region more compatible with you and your family during your stay in Japan.
4. Smaller Crowds
The greater Tokyo region is the largest metropolitan area on the planet. The majority of the population travels into Tokyo proper during weekday business hours, creating a chaotic influx of bodies within both the transportation system and the cramped city streets. This incredible population density can be overwhelming and even stressful for families with young children trying to locate tourist spots within the city. We've all seen videos of train "pushers" cramming passengers into trains. This is a daily occurrence in Tokyo.
Osaka City is a metropolis but certainly not on the scale of Tokyo. Thus, Osaka can satisfy families with older children who are craving for the hubbub and thrill of the quick paced city while not being overly frustrating and hectic like Japan's capital.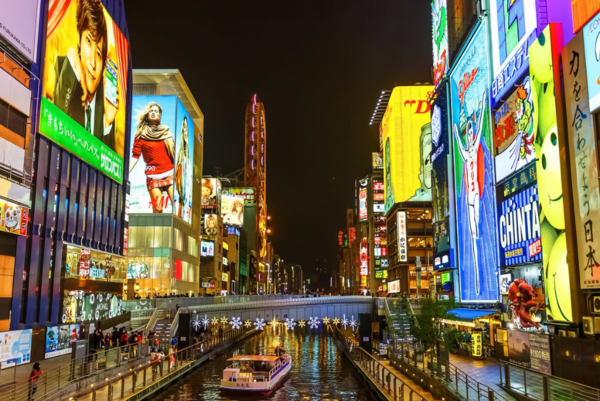 If your family needs a break, a quick 45 minute train ride from the center of Osaka will have your family relaxing and enjoying the quieter and slower paced side of Japan.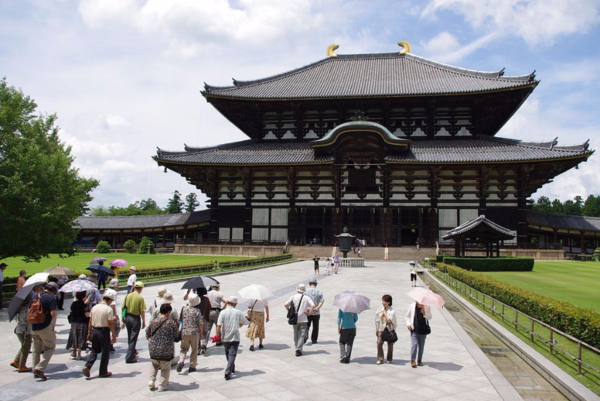 5. Living up to Your Expectations
Tokyo has only enjoyed being the capital of Japan for approximately 150 years. However, the bulk of Japan's long and rich history was controlled by capitals surrounding Osaka. The greater Osaka region includes Kyoto, Nara, and Kobe. Prior to 1868, nearly all the emperors of Japan resided and governed the country from within this region. Thus, the greater Osaka region is considered the historical and cultural heart of Japan.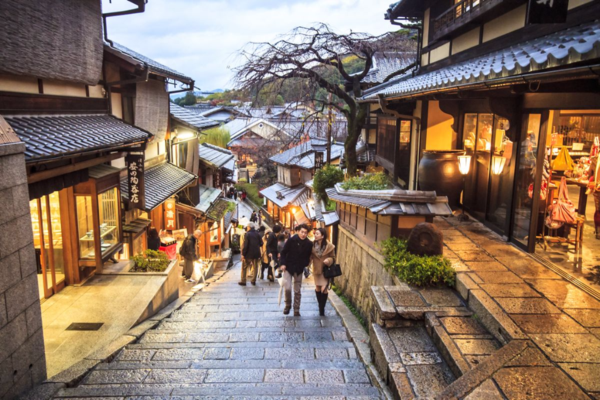 Nara and Kyoto both overflow with traditional Japanese architecture, ancient palaces, breathtaking temples and shrines, and deep history. In fact, the greater Osaka region is home to five out of fifteen UNESCO World Heritage cultural sites within Japan allowing for you and your family to experience officially recognized locations with minimal travel and expenses.
With the exception of Japan's recent postwar meteoric rise in the high-tech industry, you and your family most likely desire to become familiar with Japan's zen-like side and the cultural relics of its rich history. From beautiful Japanese gardens, ancient shrines, to castles and bustling cityscapes with permeating neon lights, Osaka and its surrounding cities will be more in line with what you expect from Japan.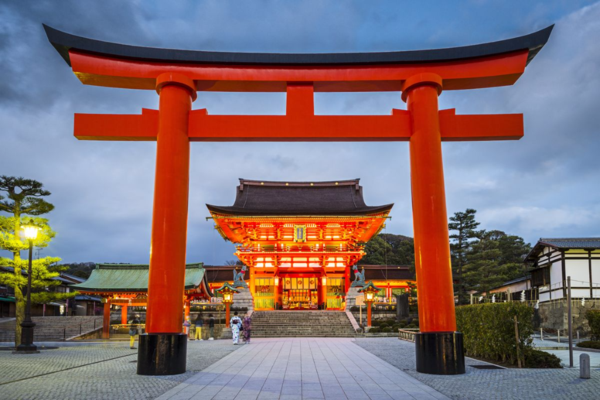 Conclusion
Japan is a wonderful country and offers something for every one of its visitors. If time and money allowed, I would suggest you visit and experience both the Tokyo and Osaka regions. However, the greater Osaka region has that extra magic that appeals to parents traveling together with children thus leading to an optimum family vacation in Japan.
Looking for a hotel in Osaka – check reviews and current rates for Osaka Hotels on TripAdvisor.


Caleb Parsons is a California native teaching English in Japan and the founder of Kids Travel Japan, a program that creates cultural exchange events which bring together foreign families traveling in Japan and local Japanese families. Follow this exciting cross cultural program on Facebook and Instagram.