The Niagara Falls Butterfly Conservatory is a wonderful attraction for families visiting the Niagara Falls area.
A wonderful attraction for families visiting the Niagara Falls, Canada area is The Niagara Parks Butterfly Conservatory which is located on the Niagara Parkway about 10 minutes from the Falls.  The Conservatory is located on the grounds of the Niagara Parks Botanical Gardens and School of Horticulture.  The Butterfly Conservatory is open year-round (except for Christmas) although the hours vary depending on the time of year. 
Families can take a self-guided walking tour through the conservatory which features over 2 000 colourful butterflies floating freely in the rain forest setting.  We recently spent part of an afternoon there while visiting Niagara Falls and Emma was absolutely delighted with it.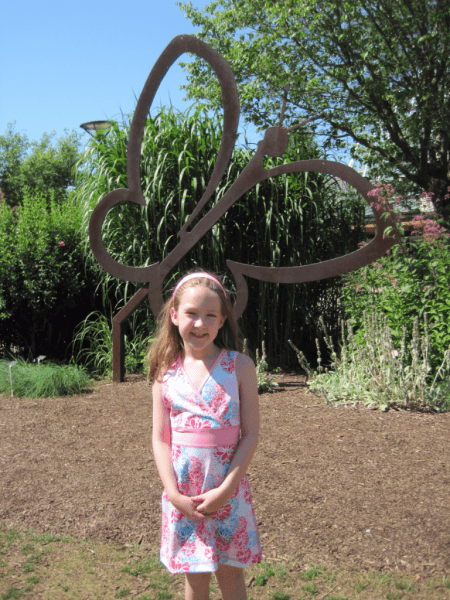 Emma at the entrance to The Niagara Parks Butterfly Conservatory
It is impossible not to be fascinated by the butterflies fluttering around the conservatory.  So many beautiful colours!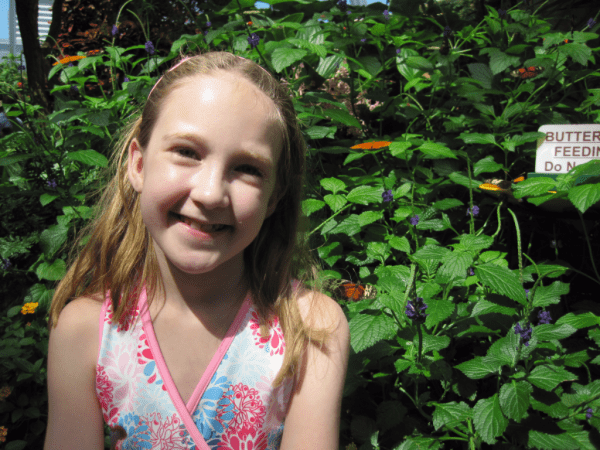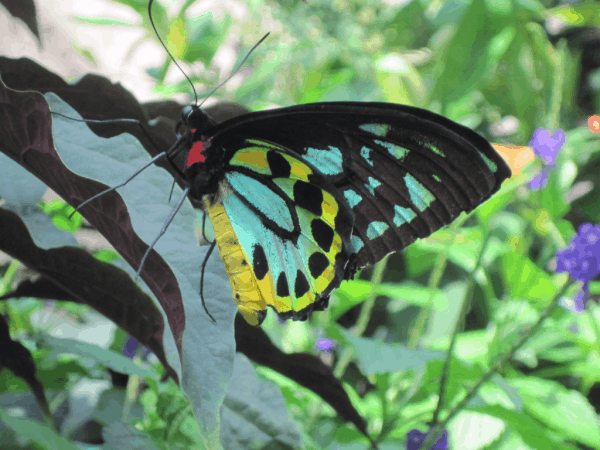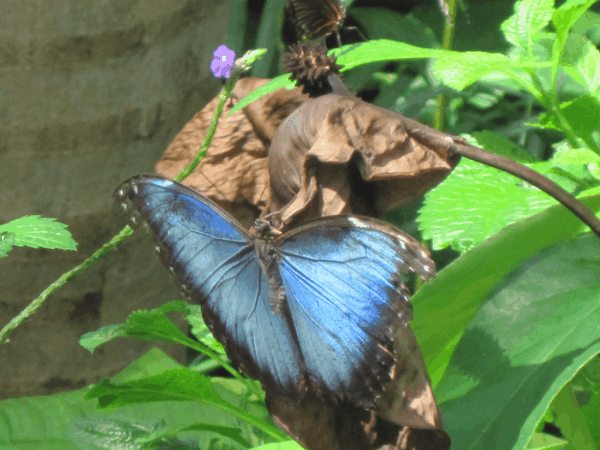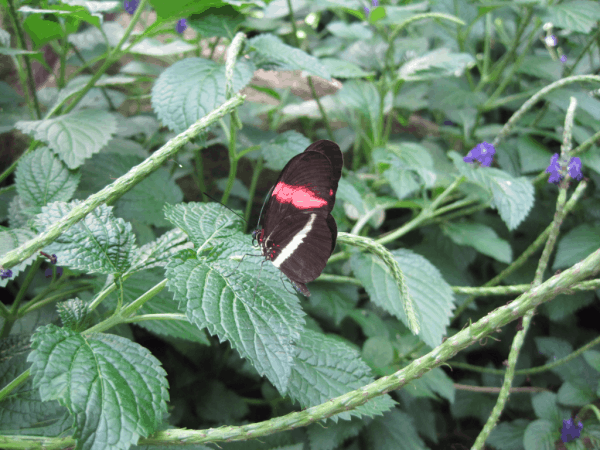 Emma was particularly fascinated by the butterflies feeding on dishes of fruit.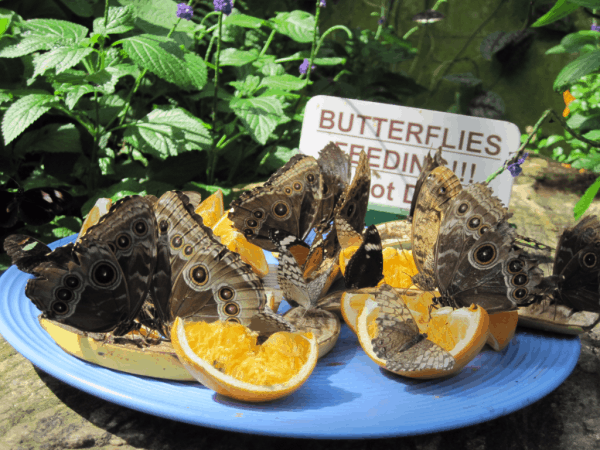 Emma was a bit nervous at first about the butterflies touching her but was soon delighted when they landed although she had trouble staying still long enough not to frighten them away.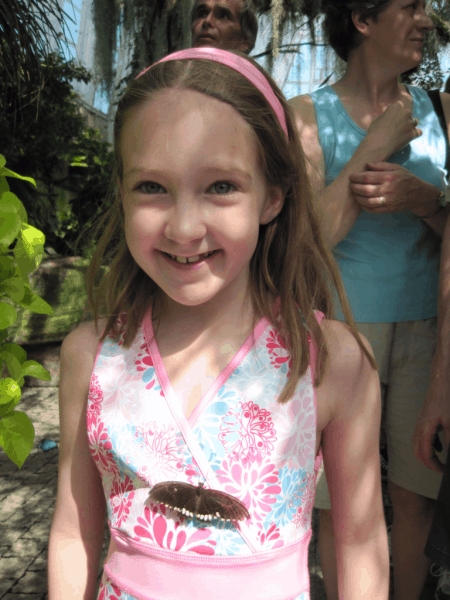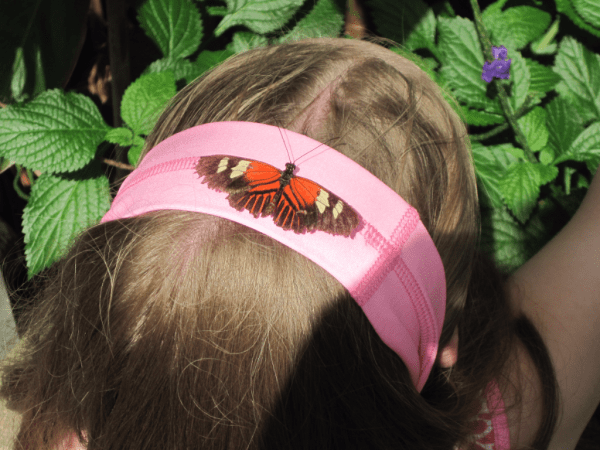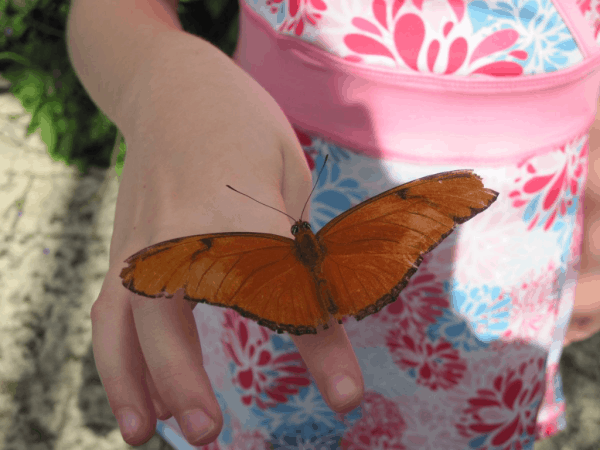 When we were finished chasing butterflies around the conservatory we went on a horse and carriage ride around the grounds of the Botanical Gardens and learned all about the various plants and trees that students from the School of Horticulture are growing on the property.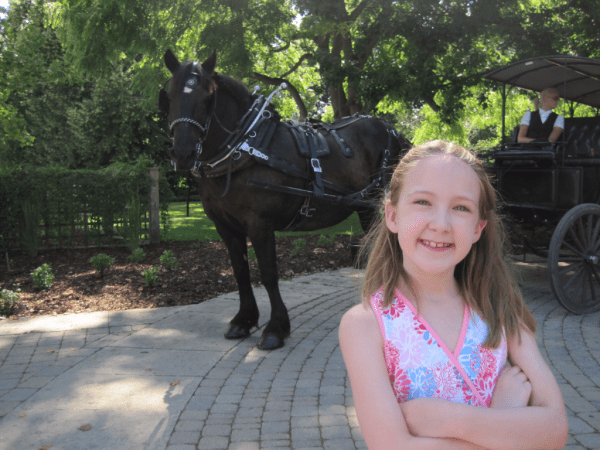 The Butterfly Conservatory is just one of many family-friendly activities in the Niagara Falls area.  The official website Niagara Falls Tourism is a great source of information on the multitude of attractions in the area.  Emma had already started planning our next visit before the end of the day and she concluded that we have to go for a weekend the next time.
Related Links
5 Fun Things To Do In Niagara Falls (That You Might Not Know About)
Save on Passes at Family-Friendly Fallsview Waterpark
Using a Niagara Falls Adventure Pass
Top 10 Things for Families to Do in Niagara Falls
An Instagram Tour of Niagara-on-the-Lake
A History Lesson at the Laura Secord Homestead 
Niagara Falls and The Maid of the Mist
Have you liked our Facebook page yet? I post articles from the blog there as well as photo albums from our travels and other travel news. Or, if you prefer, you can subscribe to the free RSS feed or sign up for an email subscription to keep up-to-date on our travel adventures.
Pin this for later