My 15 year old daughter is heading to Scotland on her own for three weeks this summer and I am so proud of her that she has the confidence to travel on her own.
I didn't have the opportunity to travel when I was growing up but somehow was bitten by the travel bug anyway.  When I did start traveling I came to the realization fairly quickly that when I had kids I wanted to continue to travel – both to satisfy my wanderlust and to show them the world that I wanted them to feel at home in.  
Katie's first big trip was at Christmas when she was 2.5 months old and we travelled by car to visit both sets of grandparents and her great-grandmother in northern Ontario.  It was 8 hours of driving in each direction plus a 2.5 hour drive in between on Christmas Eve to my husband's grandmother's home. It was quite a bit of driving with an infant, however, we were so happy that we had done it when my husband's Granny was admitted to the hospital a few days after Christmas and passed away just a few weeks later.  If we hadn't been willing to travel that far with our baby then Granny would not have had the joy of spending that one Christmas with her great-granddaughter.  It also gave me the confidence that traveling with a baby was possible and by the time Katie was 4.5 months old we were on a plane to Florida.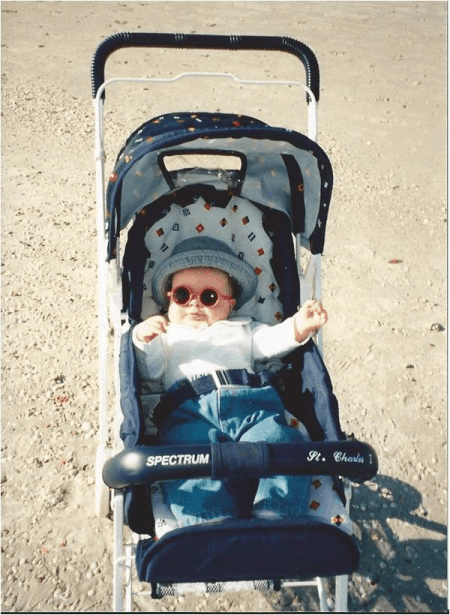 When we started traveling as a family, with Katie, we played it safe and kept our travels to within Canada, the United States and the Caribbean.  Emma was born when Katie was 6 years old and we soon had her on her first flight before she was 4 months old as well.  By the time Emma was approaching 4 years of age, we felt like she was a good traveler who could venture farther so we headed to Alaska, then Hawaii and on our first trip to Europe as a family when she was 6.  Once we had conquered an overseas trip then we knew that the sky was the limit in terms of traveling with the kids and I couldn't wait to explore more of the world with them.
Travel has so many benefits and I want my girls to have them all.  I want my daughters to feel comfortable traveling to unfamiliar places.  I want them to feel like global citizens.  I want them to understand that people around the world may seem different at first but that once you scratch the surface we all have the same hopes and dreams.  I believe that travel makes for more educated and broad-minded people and, above all else, that is what I want Katie and Emma to be when they are grown up.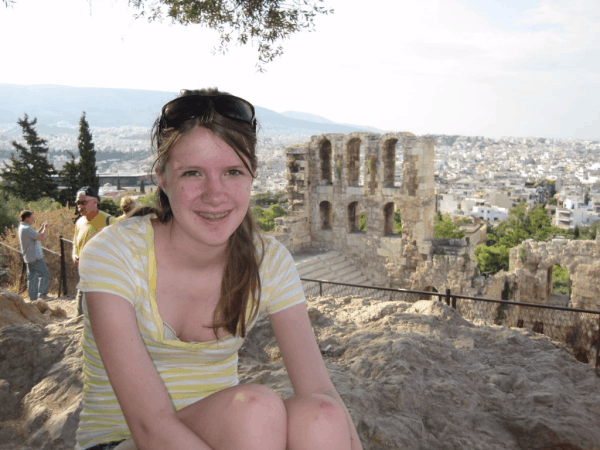 I raised them to travel so it shouldn't really come as any surprise to me that they will want to venture out on their own.  Katie, who is now 15 years old, has been on several school trips and to summer camp without us, however, this summer she has decided to accept an incredible opportunity and travel to Scotland by herself for a 3 week summer program at The International Summer School of Scotland in St. Andrew's.  She is going to attend this program with students from all over the world while she studies Creative Writing and Theatre.
It would be a lie to say that I didn't feel a bit conflicted at first about her application to this program.  It's an amazing opportunity, in fact, I wish I could spend three weeks in St. Andrews.  But she has to fly, by herself, from Toronto to Glasgow before traveling on to St. Andrew's.  And she's only 15.  And she'll be gone for 3 weeks.  She's very excited about going and I'm very excited for her –  but just a little bit nervous about her heading off on her own.  I know that she's ready though and I know that she can do this and that she'll be so much more confident in her own abilities to manage in the world after she returns home.  Most of all I'm just extremely proud of her that she has the desire and the confidence to travel on her own.
She's going for 3 weeks in July and I know that it will be an experience of a lifetime for her.  She's got this – I know she'll be fine.  And, with any luck, I may be able to talk her into writing a blog post or two for me.
Related Links
5 Tips for Traveling with a Teenager
You Can Take a Teen to the Lake, But You Can't Make Her Swim

Have you liked our Facebook page yet? I post articles from the blog there as well as photo albums from our travels and other travel news. Or, if you prefer, you can subscribe to the free RSS feed or sign up for an email subscription to keep up-to-date on our travel adventures.