A Disney Wordless Wednesday post – the theme this week is "Royal Ladies".
The theme for Disney (Almost) Wordless Wednesday this week is Royal Ladies and, with two daughters, princesses are one thing of which I have an abundance of photos.  
Over the years, we have met all the princesses that I like to refer to as the traditional Fab Four (meaning the princesses that I remember from when I was a little girl – Cinderella, Snow White, and Sleeping Beauty – plus Belle) multiple times at Disney World, Disneyland, and on a Disney cruise.
We have been entertained by beautiful princesses dancing and singing in shows.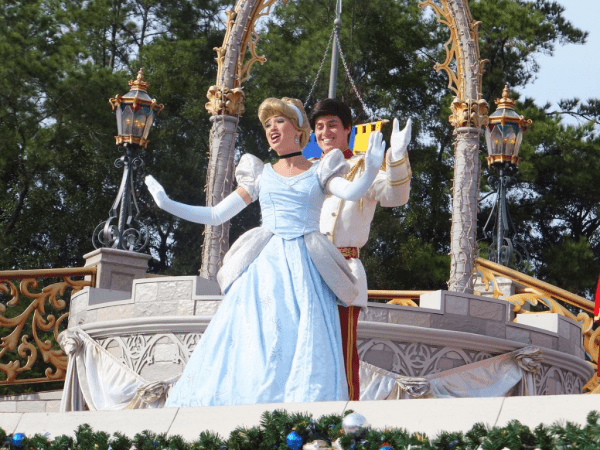 Cinderella dancing with her Prince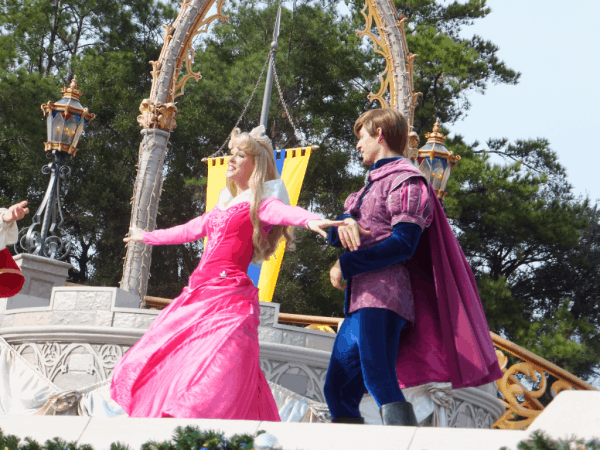 Princess Aurora and Prince Phillip dancing
We have seen princesses smiling and waving in countless parades.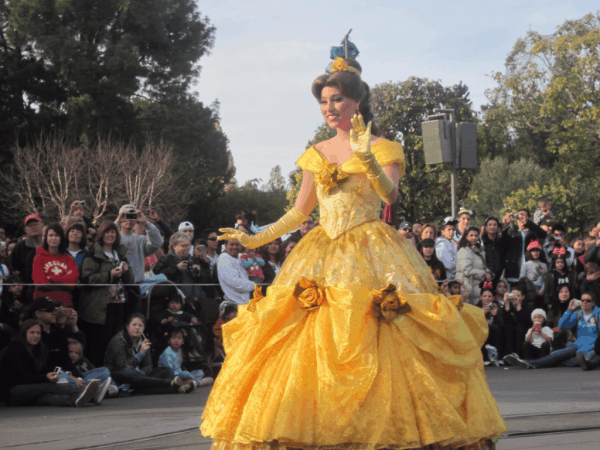 Belle in the holiday parade at Disneyland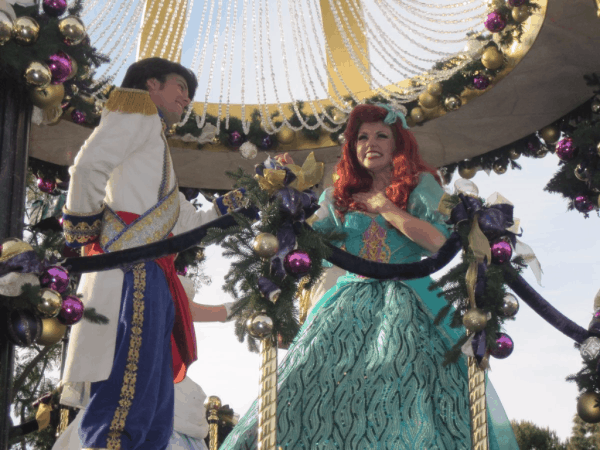 Ariel and Prince Eric in the holiday parade at Disneyland
We even amused the Little Mermaid in her grotto one time.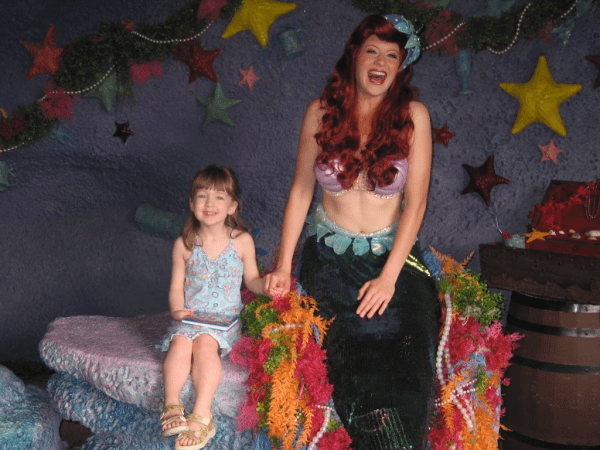 Can't remember what Emma said but Ariel thought it was rather funny
As Disney has released more princess movies, we have developed new favourites like Tiana, Rapunzel and Pocahontas.
We have had photos taken with princesses that I don't think are princesses. (There's an ongoing discussion in my family about whether or not Mulan is a princess.  The way I remember the story, Mulan was a commoner and she married a soldier.  I don't think she's a princess, however, Disney seems to be marketing her that way and both of my daughters agree with Disney and not their mom.)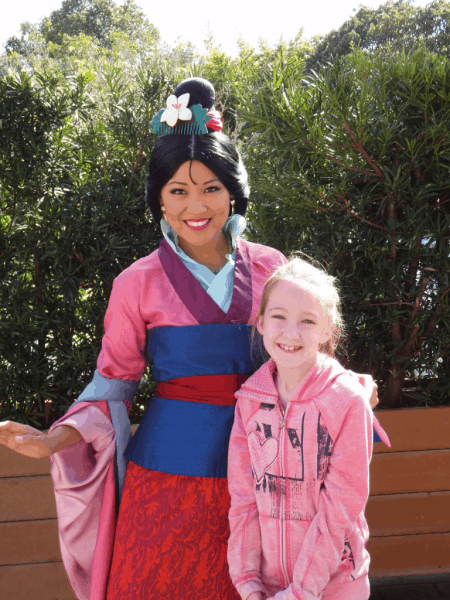 Emma and Mulan – Is she a princess?
My favourite little princess, however, appeared at the Pirate and Princess Party at Disney World in 2008.  Unfortunately, it poured rain all over the party but Emma could not have been happier dressed in her bright pink Princess Aurora gown and looking like an authentic royal lady.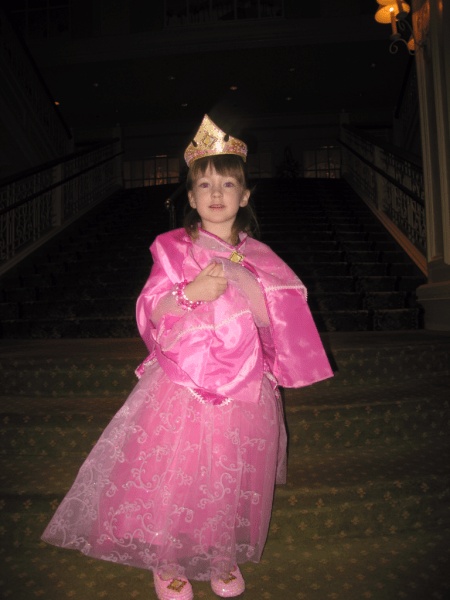 Emma at Disney World's Pirate and Princess Party
Thanks to Debs at Focused on the Magic for hosting Disney Wordless Wednesday.  
Have you liked our Facebook page yet? I post articles from the blog there as well as photo albums from our travels and other travel news. Or, if you prefer, you can subscribe to the free RSS feed or sign up for an email subscription to keep up-to-date on our travel adventures.