A guest post from my teenage daughter describing her visit to Glamis Castle while studying abroad in St. Andrews, Scotland.
This is a guest post by my daughter, Katie, who is currently in St. Andrews, Scotland attending a 3 week summer program at the International Summer School of Scotland.
On Wednesday afternoon, everyone in the ISSOS program was split into four groups and we each travelled to a different tourist attraction in the area.  My group went to Glamis Castle, which is a 600 year old castle located about an hour away from St. Andrew's. The castle was really cool on both the outside and inside, however, I was only allowed to take pictures on the outside.
Inside the castle we were given a 45 minute tour.  Our tour guide told us that Glamis Castle is not actually a museum.  It is still a home and most of the rooms that we were in are still used.  One of the things that we learned was that Shakespeare's play MacBeth was set at Glamis Castle even though the real King MacBeth didn't have any connection to the castle.  While the castle was gorgeous and very impressive, I would never actually want to live there because it's just so massive.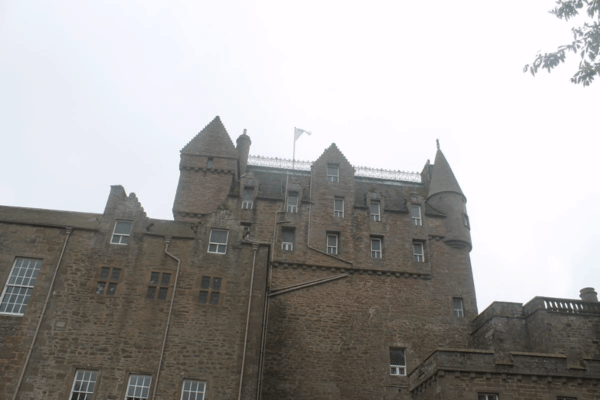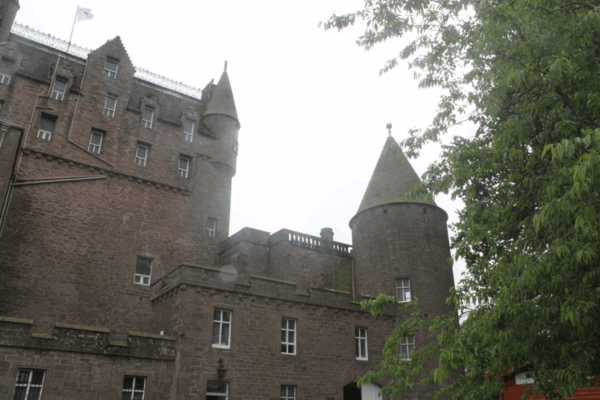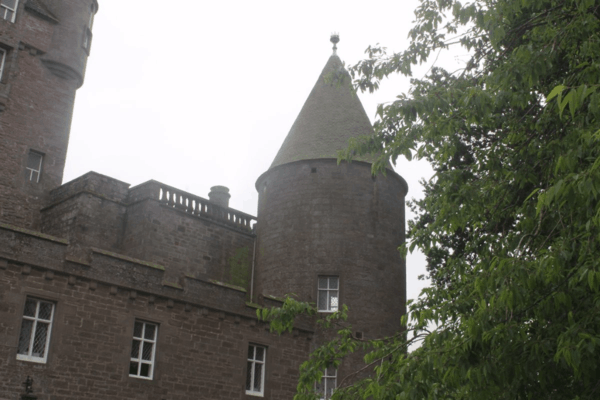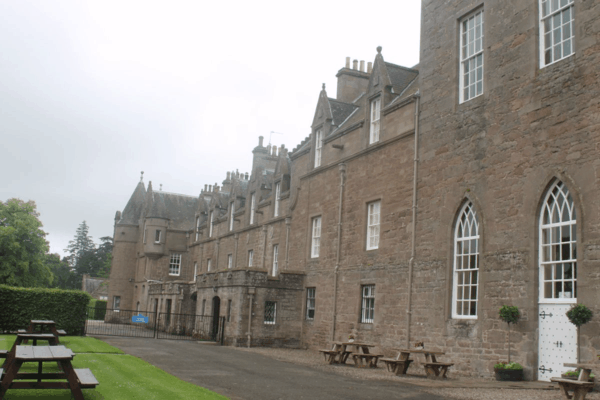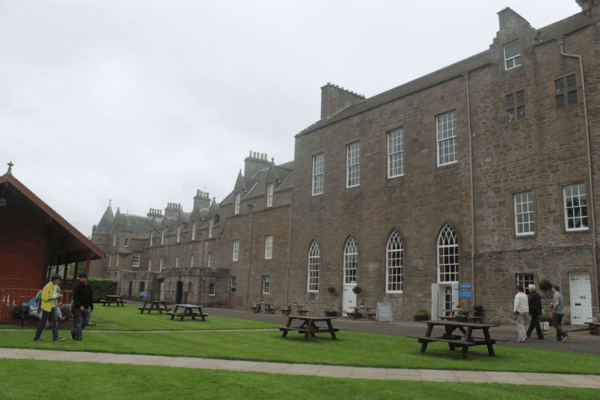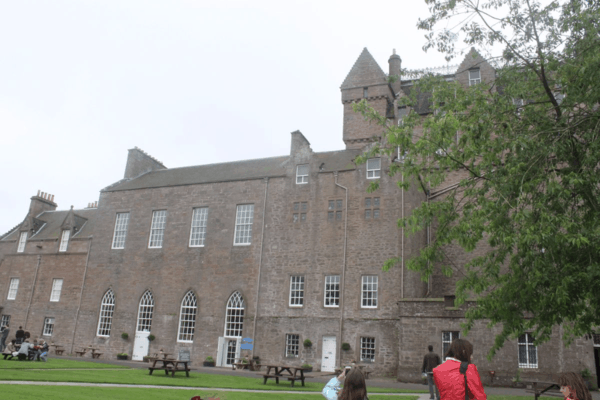 Editor's Note:  Glamis Castle has been the ancestral home of the Earls of Strathmore for over 600 years.  Besides the MacBeth connection, it is also well-known for having been the childhood home of the Queen Mother.  Experienced guides lead visitors on tours of the castle from late March through late December and the gardens of the estate are also open to visitors.  And for what it's worth, I wouldn't turn down the opportunity to live in a castle even if it meant that I got lost every day!  
Related Link