A reflection on Remembrance Day.
Earlier this year our family went on a D-Day Tour of Normandy and it was one of the most moving experiences that we have ever had while traveling.  Every year at school my kids take part in Remembrance Day ceremonies but, standing among those graves at the Canadian War Cemetery, I think they finally understood what November 11th is all about. 
We stood on Juno Beach in a dense fog and reflected on what it must have been like for the Canadian soldiers sailing toward land, ready to face battle and not knowing whether they would live to see another day.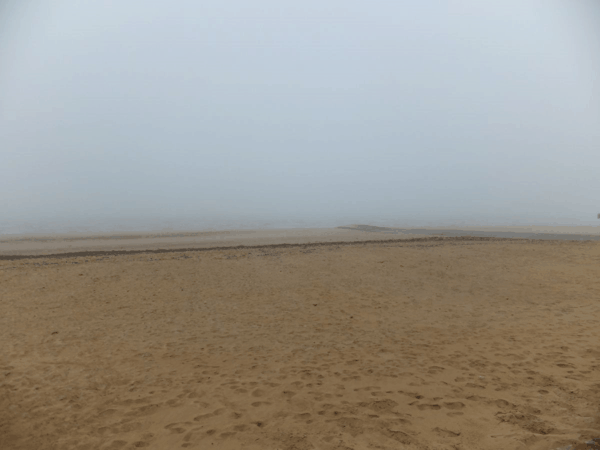 We visited the Juno Beach Centre to learn more about what life was like prior to the war, the events of WWII, the military role of Canadians and war efforts at home.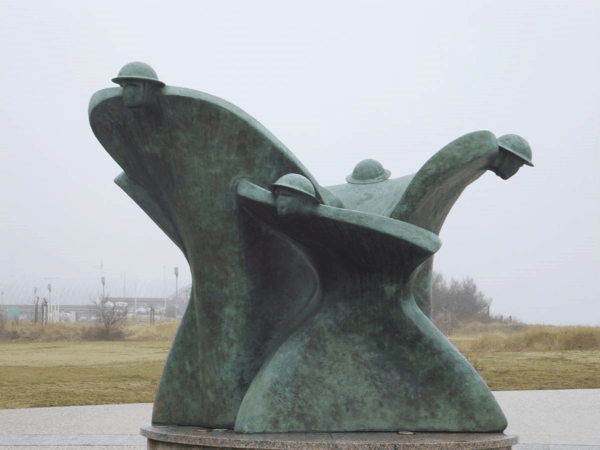 We paid our respects and shed a few tears at the Canadian War Cemetery where row upon row of grave markers illustrated the magnitude of the loss.  So many of the fallen not much older than my own teenage daughter.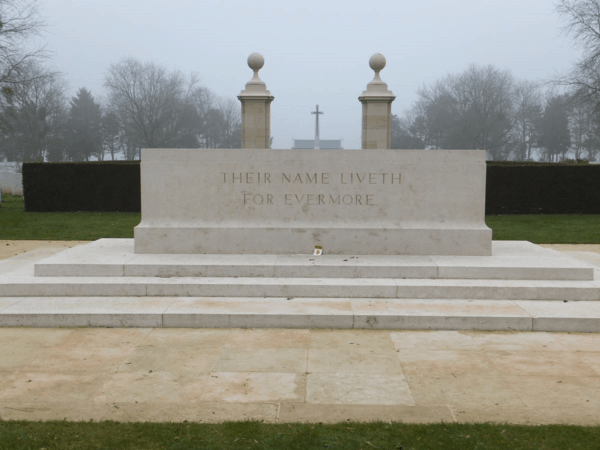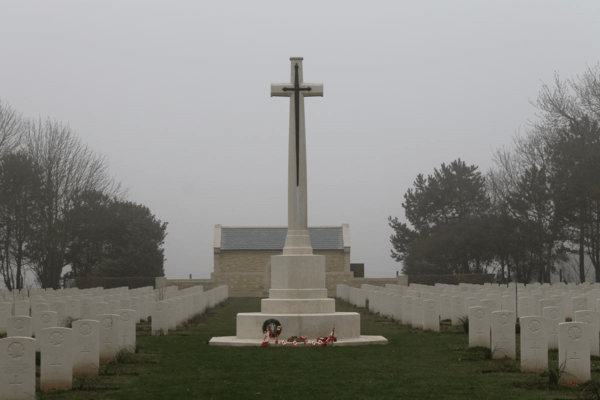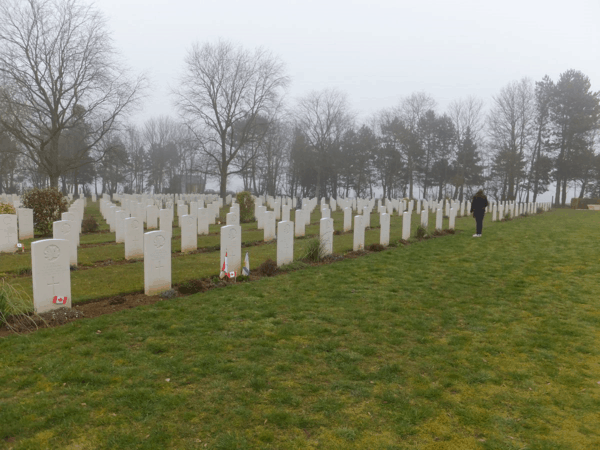 This year when my daughters hear the words of John McRae's famous poem, they will have a deeper understanding of what it is that we are remembering and why we must never forget.
In Flanders fields the poppies blow
Between the crosses, row on row,
That mark our place; and in the sky
The larks, still bravely singing, fly
Scarce heard amid the guns below.
We are the Dead. Short days ago
We lived, felt dawn, saw sunset glow,
Loved, and were loved, and now we lie
In Flanders fields.
Take up our quarrel with the foe:
To you from failing hands we throw
The torch; be yours to hold it high.
If ye break faith with us who die
We shall not sleep, though poppies grow
In Flanders fields.
– John McCrae