Disney Wordless Wednesday post. Theme: Disney Time
The theme for Disney Wordless Wednesday this week is Disney Time which the Disney website describes as follows:
On Disney Time, everything is magic and everyone is just about the same age.
The memories that you create together live in your hearts forever. 
Disney is also giving away one vacation a day during the month of January and you can enter on the Disney Time Sweepstakes page once a day for the opportunity to win some Disney Time for your family.
***********************
We started 2013 off with our very own incredible Disney Time experience sailing in the Caribbean on the Disney Magic. From the time that we set foot aboard the ship until we disembarked 6 days later the famous Disney magic was on full display and we returned home with incredible memories.
I will have more to say about our Disney cruise in the coming weeks but for today I will share a few of my favourite Disney Time photos from our New Year's cruise.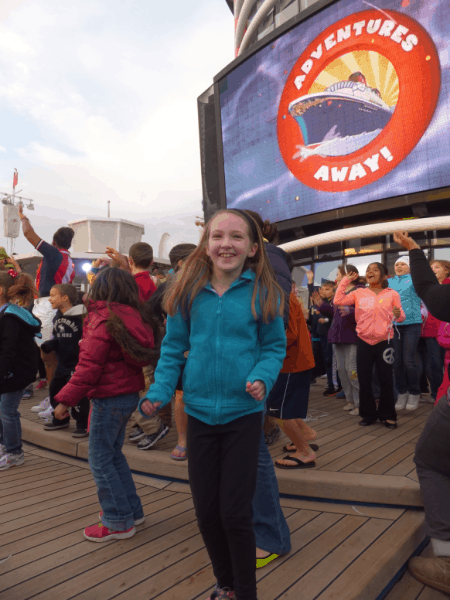 Dancing at the Sail Away Party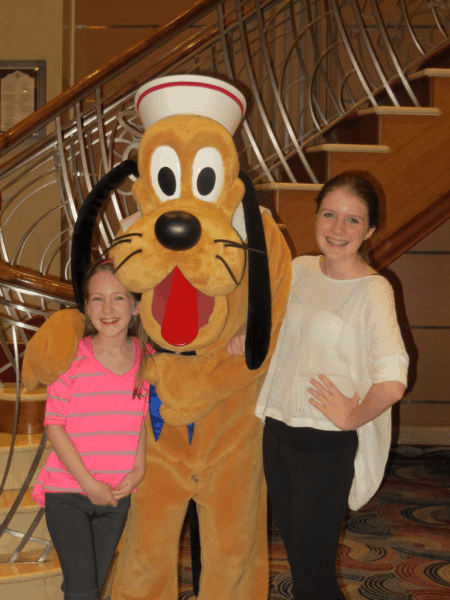 A rare moment of sibling harmony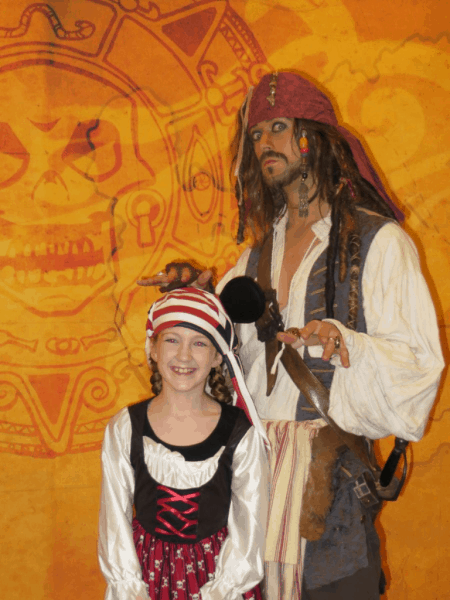 Pirates in the Caribbean Night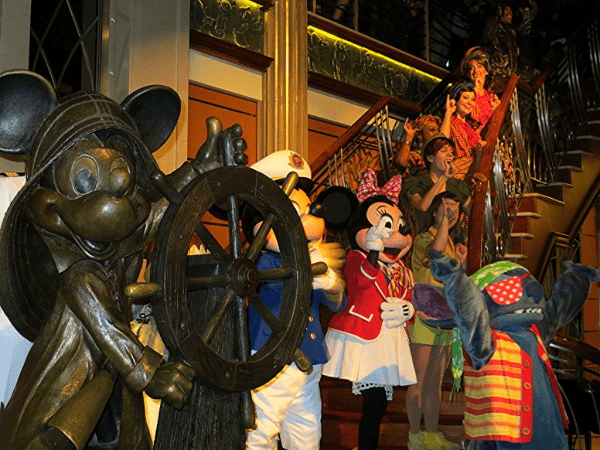 Disney cast members signing goodbye song on final night
The only downside to Disney Time is that it comes to an end and on the last night of our cruise Emma cried because she didn't want it to be over. Leaving me no choice but to promise another Disney trip in order to dry her tears!
Thanks to Deb from Focused on the Magic  for hosting Disney (Almost) Wordless Wednesday.

Have you liked our Facebook page yet? I post articles from the blog there as well as photo albums from our travels and other travel news. Or, if you prefer, you can subscribe to the free RSS feed or sign up for an email subscription to keep up-to-date on our travel adventures.