A review of Little Passports subscription packages.
I recently had an opportunity to review a sample of Little Passports, an award-winning product available by subscription, that is designed to inspire a love of geography, history, culture and language in children. There is now a USA edition available in addition to the original World edition.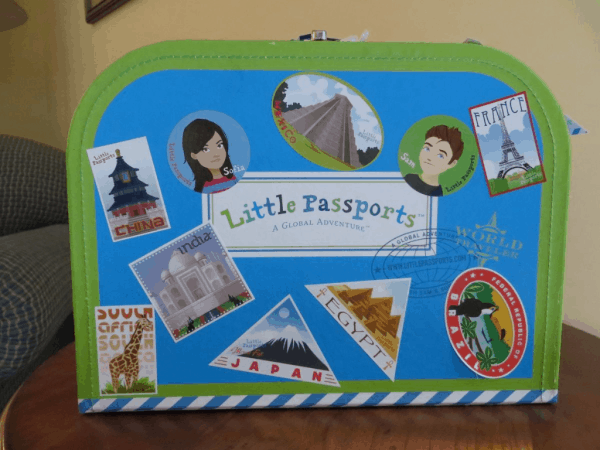 Little Passports is a monthly subscription that allows children to follow two 10 year-old characters named Sam and Sofia on their adventures around the USA and around the world. Sam and Sofia found a magic scooter that will take them anywhere they want to go and they use it to travel the world. Subscribers receive an introductory Explorer's Kit which includes a suitcase to keep their treasures in followed by fun monthly packages featuring activity sheets, stickers, photos and more as a means of introducing Sam and Sofia's latest destination to kids.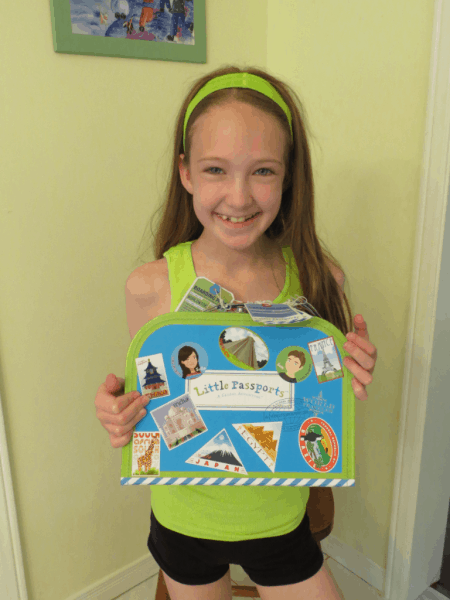 My 9 year-old is insatiably curious about other countries and was very excited to receive her introductory package featuring Brazil from Little Passport's World Edition. She excitedly went through her suitcase completing the activities, poring over the map, and showing me everything that was in the package. One of the included activities provides hints about which destination the pair are traveling to next and Emma was very excited to solve the puzzle and discover that it was a country that she has been longing to visit for quite some time.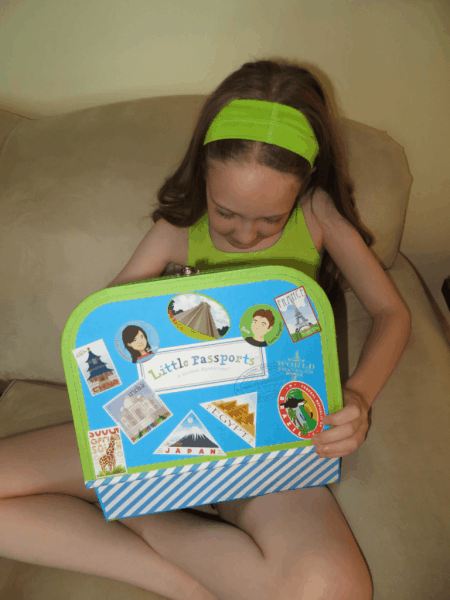 I love that the Little Passports packages are both fun and educational. My daughter was excited to share the facts that she was picking up about Brazil from the provided material and we had fun pointing out places that we would like to travel to on the large map (which is perfect for hanging on a wall).
The passport that comes in the introductory Explorer's Kit has room for collecting passport stickers but also includes a number of questions for parents and kids to answer together. Answering the questions led to some interesting discussion about countries we would like to visit, why we would like to visit them and what we generally like to do when visiting new countries.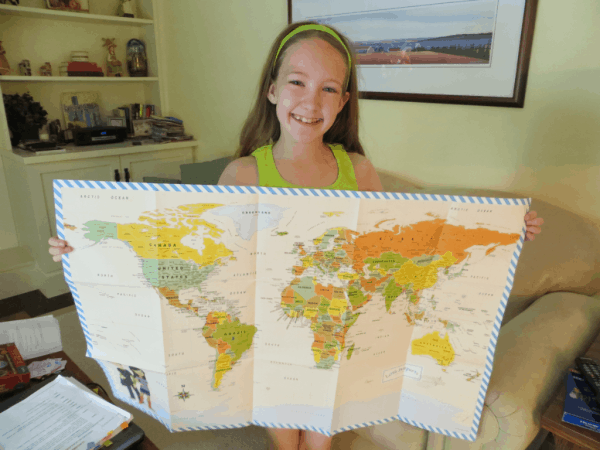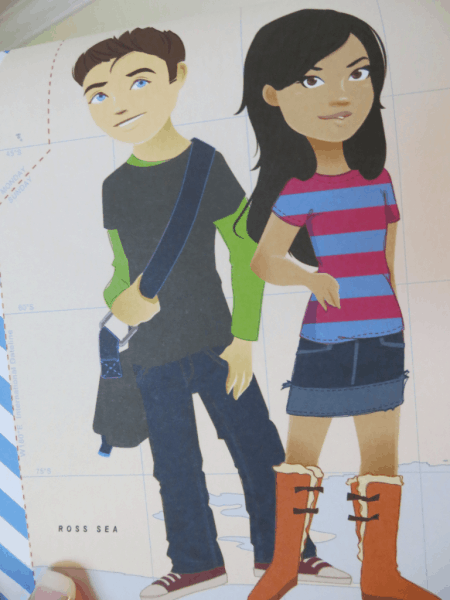 Included with the subscription, children have access to activities in the Boarding Zone section of the Little Passports website. Each monthly package includes a Boarding Pass with a secret code that allows access to exclusive on-line activities and games available only to subscribers.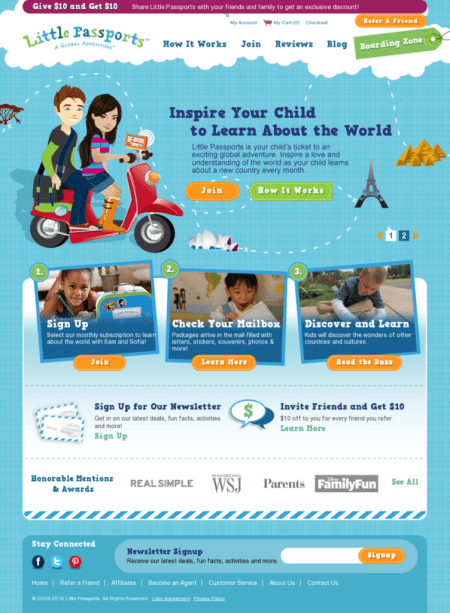 I was very impressed with Little Passports as was my 9 year-old. I love how this product gets kids excited about geography and wanting to know more about the world that they live in. Most families are only able to travel a couple of times a year at most and Little Passports keeps them excited about learning more about the world even when they're at home.
A Little Passports subscription may seem pricey at first but it's a great investment in a child's education and compared to what many popular toys cost – it's a bargain. A subscription would make an excellent gift if grandparents or anyone else is stuck for an idea at birthdays or at Christmas and kids will have the joy of anticipating the arrival of each new package long after they would have grown tired of a new toy. I always get excited when I find a new book or product that encourages kids to learn more about the world and this one does an excellent job.
Additional Information
Subscribers have a choice of a monthly plan ($11.95 per month and can be cancelled anytime); 3 month plan ($13.95 per month, one-time payment paid upfront of $41.85); 6 month plan $13.95 per month, one-time payment paid upfront of $83.70); or 12 month plan ($10.95 per month, one-time payment paid upfront of $131.40).

Subscribers select either the World Edition which includes 1 new country each month or the USA edition which includes 2 new states per month.

Age recommendations are 5-10 for the World Edition and 7-12 for the USA Edition.
I received a sample of the Little Passports product for review purposes and since I loved the product so much I decided to sign up for their affiliate program. This means that if you decide to subscribe to Little Passports and use the link from my site that I will receive a commission on the completed sale.