Our photo collection of London cabs.
Often when traveling abroad it's common everyday things that make a lasting impression. On our very first family trip to Europe, it was all the bikes in Copenhagen. And on our first trip to London, it was the London cabs that were most impressive – particularly those painted with advertising.
They weren't a surprise this time around but we had just as much fun admiring the interesting cabs and trying to get a photo as they zipped around the streets of London. It was a scavenger hunt of sorts and these are what we managed to get.
I don't think anyone will be surprised to learn that this was our favourite cab – Warner Bros. Studio Tour London – The Making of Harry Potter.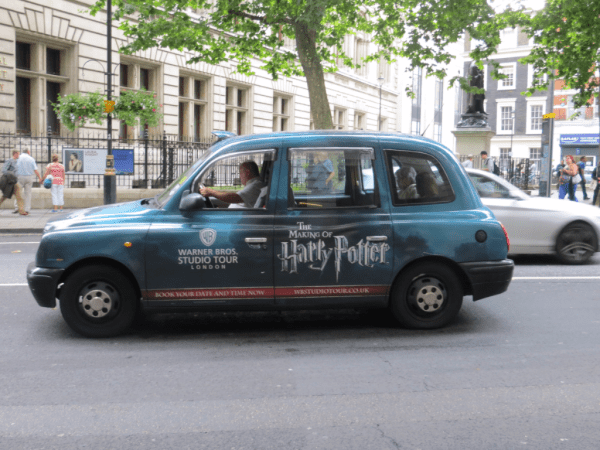 But the Cadbury cab was probably a close second.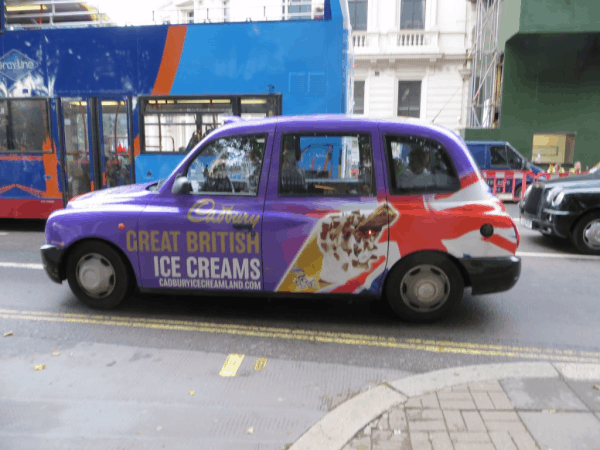 Advertising west-end musicals on cabs is also very popular whether it be Lion King…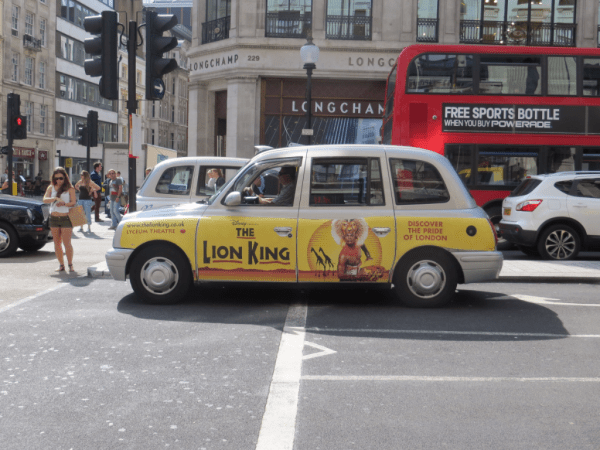 Or Thriller.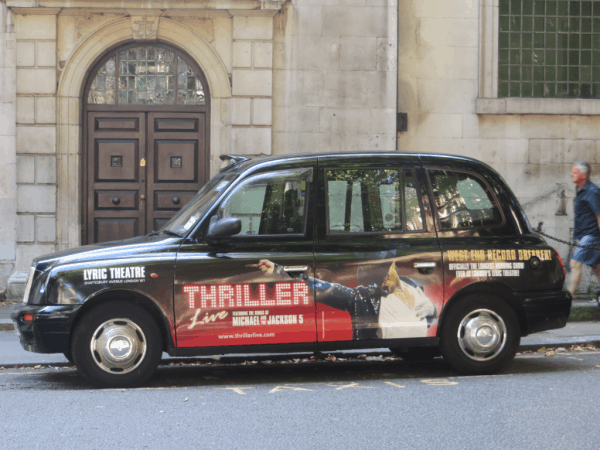 Our favourite cab from our previous trip to London was also a musical – Legally Blonde.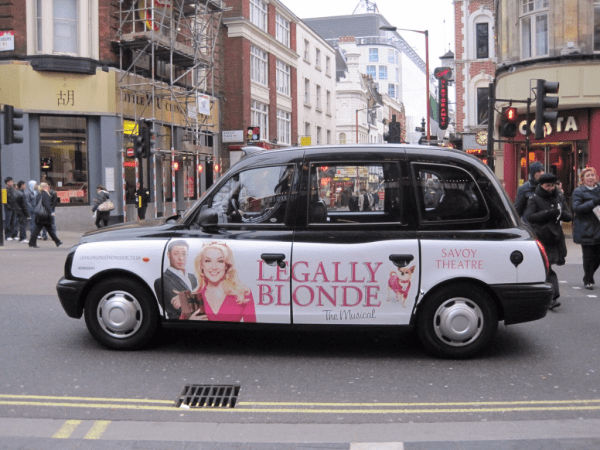 Even London's newest attraction, The View from The Shard advertises on cabs.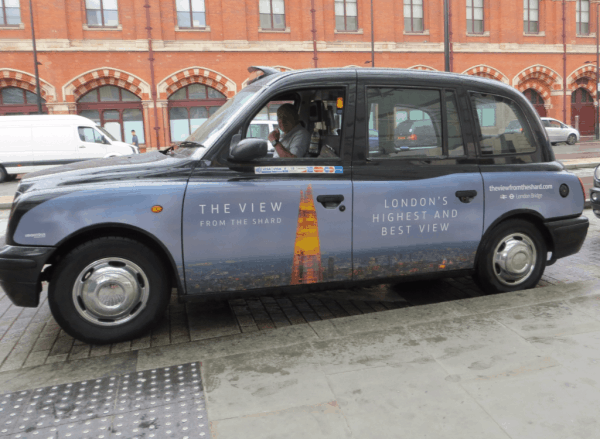 Cabs are perfect for advertising holiday getaways – I saw so many Cyprus cabs that I fancied a beach holiday by the end of our London trip.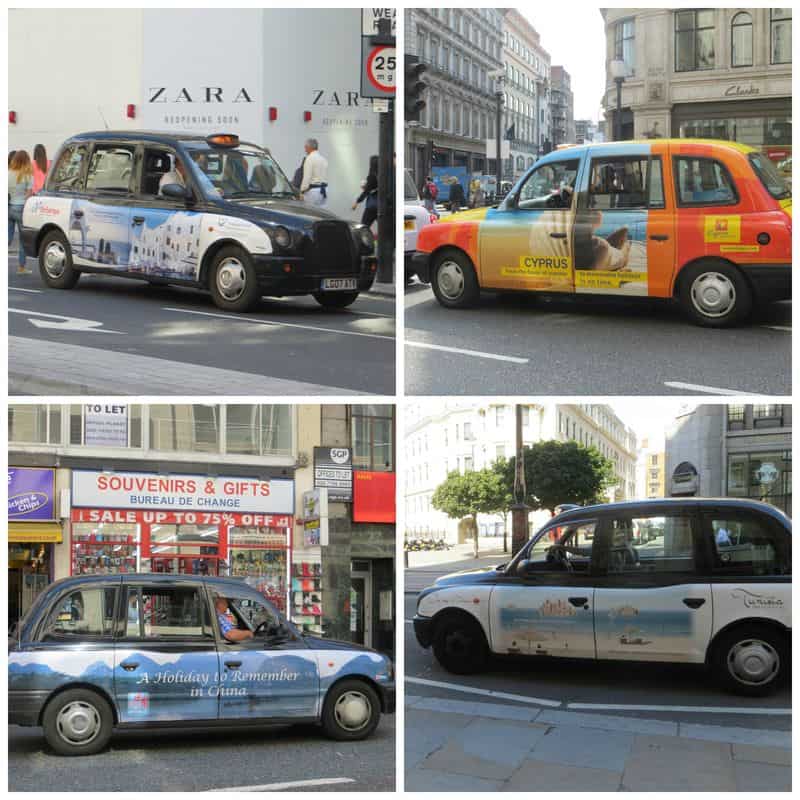 A variety of businesses seem to choose this prominent and mobile form of advertising.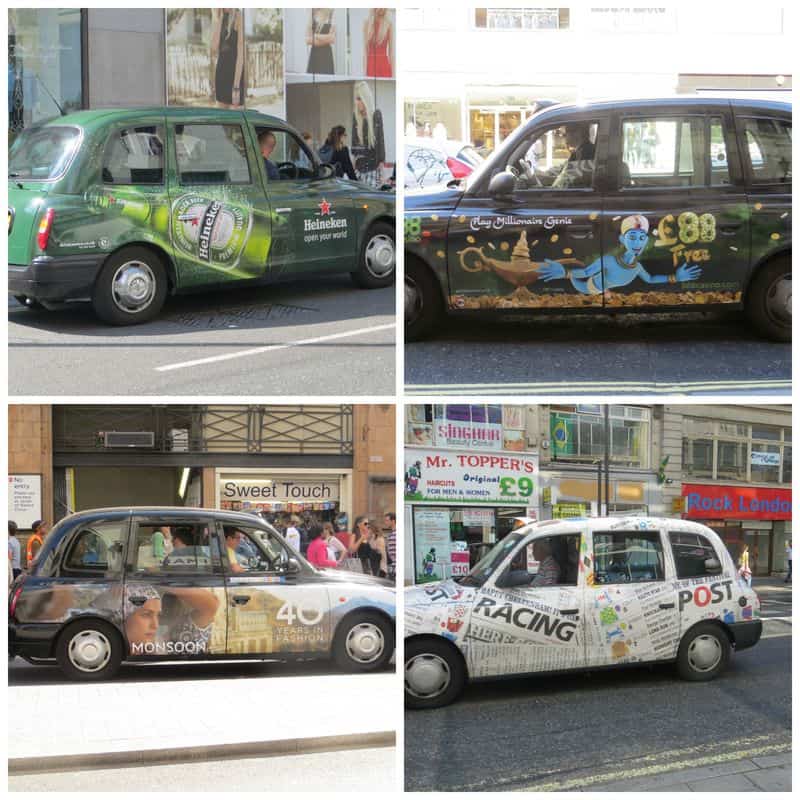 Wouldn't you want to stay at a hotel that welcomes with cookies?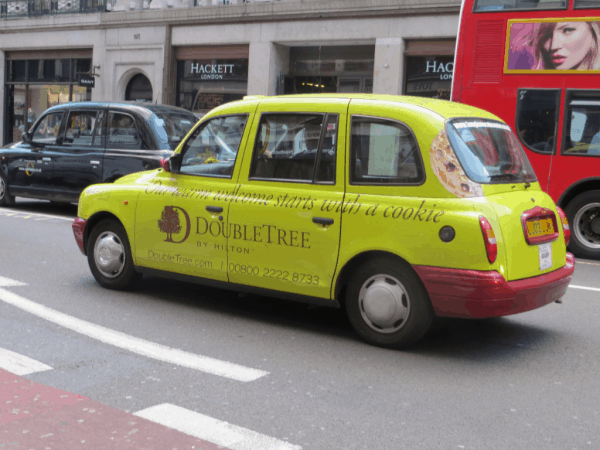 Do you have a favourite London cab?
Related Articles
London With Kids – 14 Favourite Attractions and Activities
Cruising Along the Thames to Greenwich