We visited the Royal Agricultural Winter Fair in Toronto for the first time and discovered that it is a fun, family-friendly event.
The Royal Agricultural Winter Fair takes place in Toronto for 10 days every November and is the largest combined indoor agricultural fair and international equestrian competition in the world. The fair began in 1922 and now draws 300,000 annual visitors.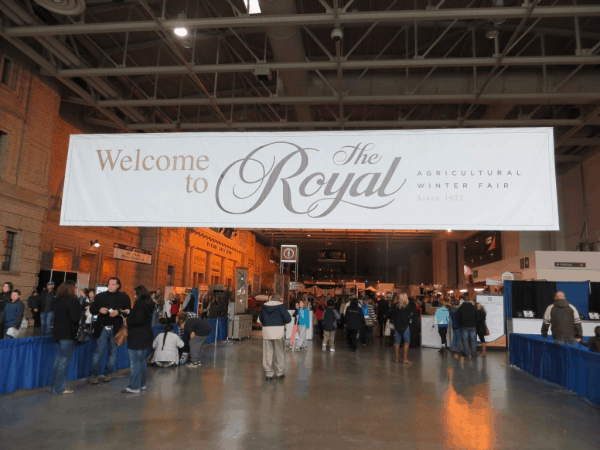 This was my first time visiting the fair and I didn't really know what to expect. Arriving late Saturday afternoon, we only had about 4 hours to explore and, realistically, it would take at least a full day to cover everything. Although our visit was brief, we discovered that The Royal is a fun event for families. The venue was packed with visitors – many of them families with kids of all ages – and we were all having a great time. These are a few of the highlights of our visit with a 10 year-old.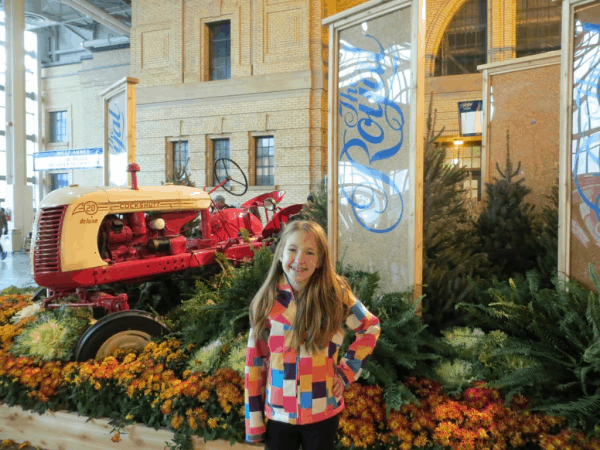 The Royal Horse Show
The Royal Horse Show is a major part of the fair but we opted to skip it. Entrance to the equestrian competitions is not included in a general admission ticket and the tickets for the horse show are quite expensive. With the limited amount of time that we had available we decided we would focus on exploring the attractions that were included in general admission.
While walking through the Horse Palace to see some of the horses in the stables, we did see some of the equestrian competitors preparing to head out into the ring and they looked quite impressive. I would definitely enjoy taking in this event at a future fair.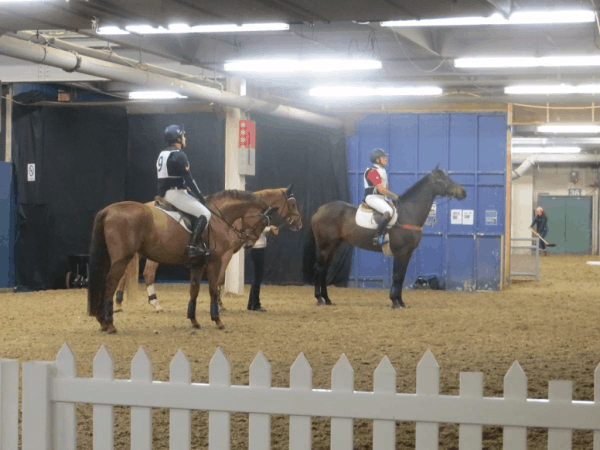 Exhibitors and Shopping
There are plenty of opportunities to shop for food and other items at The Royal. We hadn't been at the fair five minutes before my daughter had spotted the Upper Canada Cheese Company booth offering samples of their Comfort Cream soft ripened cheese. She pronounced it delicious so we bought some for her to enjoy at home and we also found a British food seller selling Cornish Pasties that we purchased for our teenage daughter who was spending the weekend at school.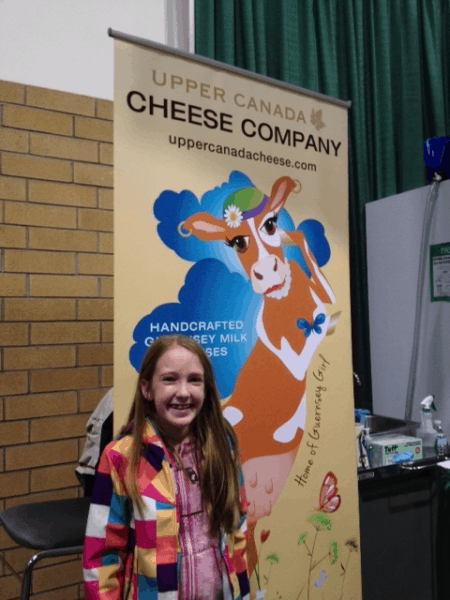 Petting Farm
The Pizza Pizza Petting Farm provides kids (and quite a few adults) an opportunity to touch, pet and feed friendly farm animals including goats, llamas and mini-donkeys. Food can be purchased from a vending machine ($1 for 1/2 a cup) or at a staffed desk (1 cup for $2 or 3 cups for $5). I'm fairly certain that this is a highlight for many of the youngsters visiting The Royal.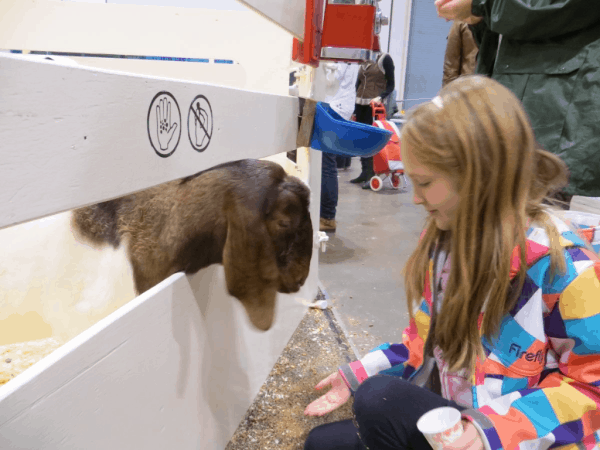 'Amazeing' Food Journey
The 'Amazeing' Food Journey is an interactive maze where kids can play/learn about food and how food gets from the farm to their kitchen tables. Kids are supplied with a passport that has questions to answer as they work their way through the maze and learn about processing, packaging, transportation, sales and distribution and consumption of farm food products.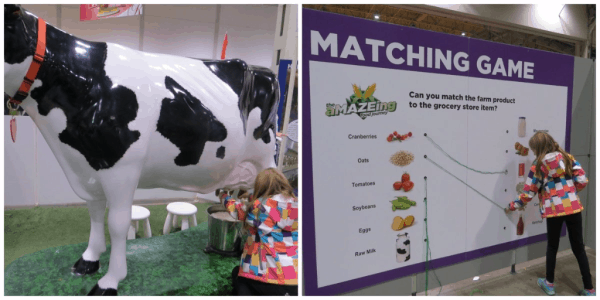 Agricultural Products Competition
It's fun to see the many products on display from the agricultural competition – one can't help but be impressed by the size of the giant pumpkins. We also watched an artist working in the nearby Gay Lea Butter Sculpture Competition area. The agriculture-themed butter creations are created by local art students and will be judged on November 7th. I am sure that a few visitors were inspired to try out their sculpting skills on a pound of butter before their next dinner party.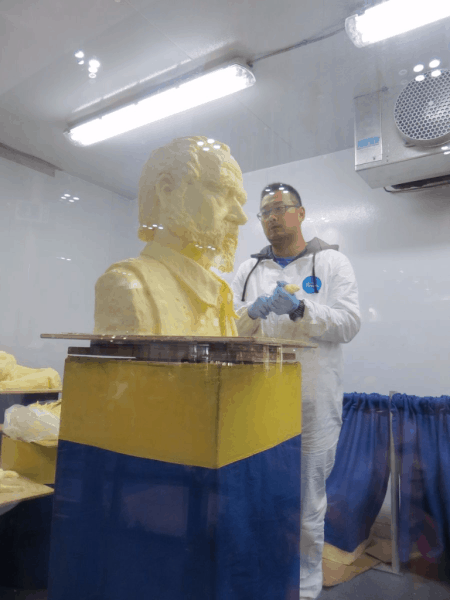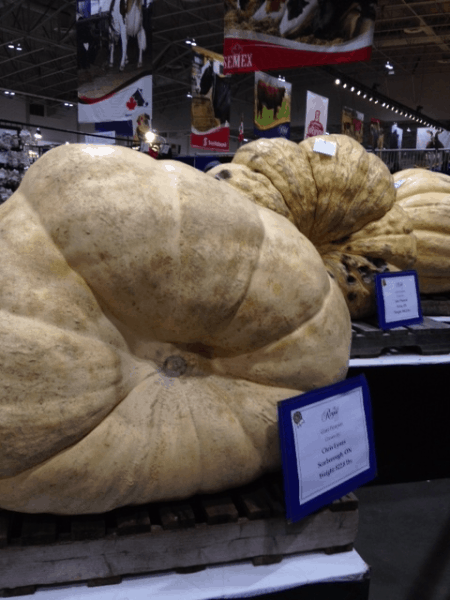 Animal Theatre
The President's Choice Animal Theatre is new to the fair this year and has a full schedule of animal demonstrations that families will enjoy. We watched Newfoundland Ponies being showcased followed by the Jack Russell Terrier Races which were highly entertaining, particularly the distracted puppies who wandered a bit around the racetrack.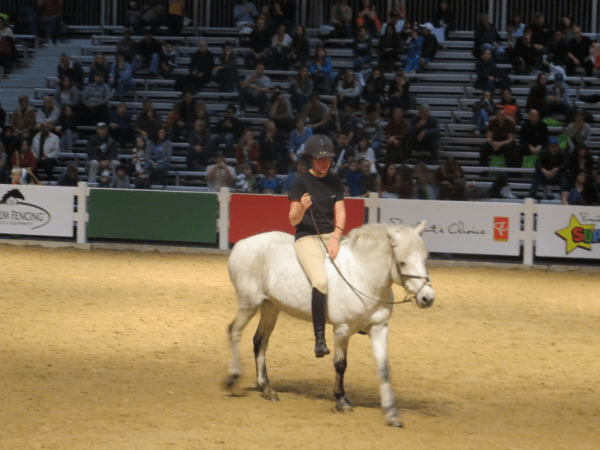 Education Centres
The Royal Education Centres are intended to show visitors first-hand how farms and farming are important to our daily lives. At various times during the fair there are demonstrations on sheep sheering, cow milking and more. We learned about the production of eggs and honey while walking through the area.
Dining at the Fair
There is no danger of going hungry while visiting The Royal. There are a number of food vendors, 8 bars and restaurants, and a Food Court with specialty grilled cheese, fish & chips, poutine and other fair favourites. Emma would have liked to sample far more than her small stomach could manage in four hours.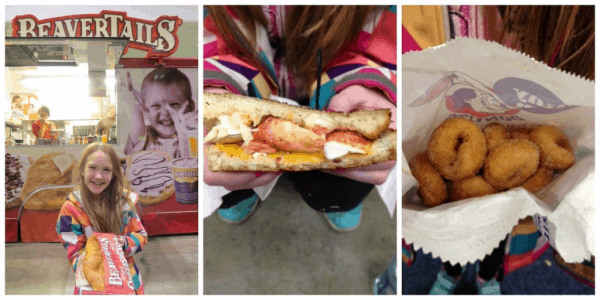 The Barns
We finished our visit to the fair with a walk through the barns to see horses, cattle, goats, rabbits, and pigs. Emma was completely taken with the sweet little piglets born four days earlier and a rabbit that looked like a giant ball of fur. While walking through the barn area we ran into my cousin who was there with her son showing his prize-winning baby goats and Emma was able to hold one for a moment.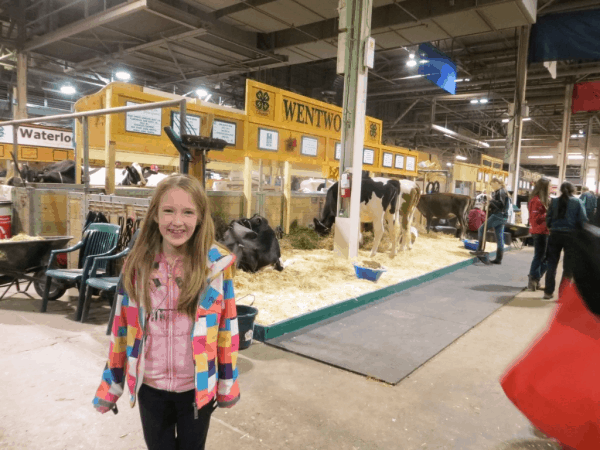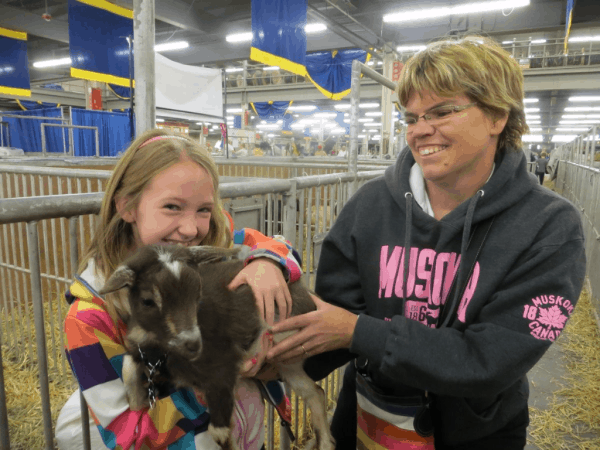 The Royal Agricultural Winter Fair does an excellent job of meeting its objectives "to capture the heart of a local fair on a world class, grand scale" and to create a fun event for families who will return year after year. The Royal continues in Toronto until November 10th this year and is a great outing for families with children of any age.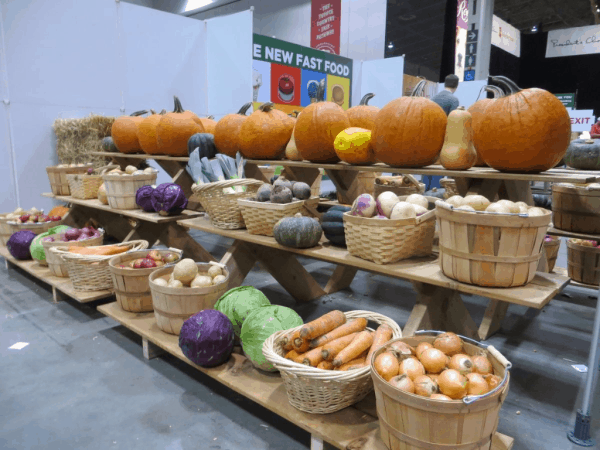 What You Need To Know
The Royal Agricultural Winter Fair is running November 1st – 10th, 2013.

The Royal is located in the Ricoh Coliseum and Direct Energy Centre at Exhibition Place, Toronto, Ontario.

There are several paid parking lots nearby and Exhibition Place can also be reached by public transit.

The Royal is open every day from 9am to 9pm except on Sundays. On Sunday November 3rd The Royal is open from 9am to 8pm and on Sunday November 10th the Fair is open from 9am to 6pm.


General admission to The Royal is $23 Adults; $16 Youth (aged 4-17); Seniors (65+) $19; Children 3 and under are free; Family Pass $50. Horse Show tickets are priced separately.
Related Articles