There are far more activities at Beaches Negril than most families could experience in a week.
A recent stay at Beaches Negril Resort & Spa was my first experience with an all-inclusive resort and, to be quite honest, I wasn't sure what to expect. I had decided years ago that all-inclusive wouldn't be my style of family vacation but Beaches Negril proved to me how short-sighted I had been.
This post may contain affiliate links which help support the site. If you click on an affiliate link and make a purchase then we receive a small commission at no additional cost to you.
My 10 year-old daughter and I were only staying at the resort for 2 nights and it was non-stop activity from the time we arrived and dropped our bags just in time for the weekly Beach Party until we packed our summer clothes again to depart for the airport. Emma was in heaven!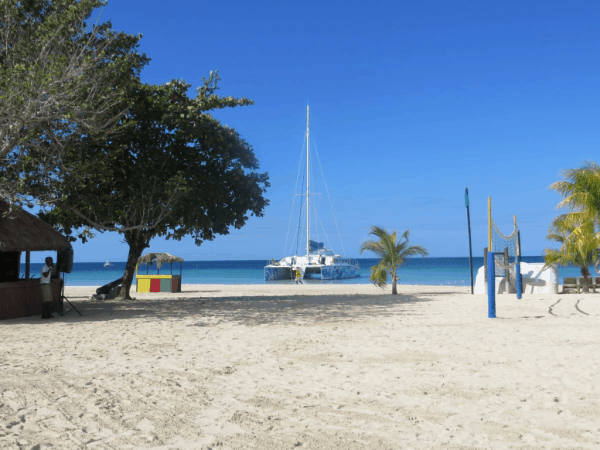 Caribbean Adventure with Sesame Street
Sesame Street characters have been an essential part of the Beaches Resorts experience for 10 years and kids love spending their Caribbean vacation with favourite characters. Our weekend at Beaches Negril kicked off with a fun preview of the 2014 Sesame Street Carnival Celebration Parade featuring Zoe, Elmo, Bert, Ernie and more in colourful Carnival-style costumes dancing to island music and leading guests down to the Main Beach for dinner and a party.
Favourite characters can be found around the resort interacting with guests and posing for photographs. There are also several themed activities that are included in vacation packages such as Oscar's From Trash to Treasure, Story Time with Elmo, and Bake with Cookie Monster. Upgrade packages can also be purchased for special experiences such as character breakfasts and bedtime stories. 
If I had been asked ahead of time, I never would have imagined that my 10 year-old would have any interest in the characters but it turns out that you are never too old for Sesame Street. My teenager wasn't with me, however, I'm fairly certain that she and her friends would have had a great time posing with their favourite childhood friends too.
Programs for Kids, Tweens and Teens
From infants to teens and all ages in between, there's a program at Beaches Negril that's designed specifically for that age group. Parents can rest assured that their babies and toddlers are well taken care of in programs that are staffed by certified nannies and there's a medical centre located next door to the Kids Camp that is staffed by a registered nurse with a doctor on call.
There is also a playground nearby where families can play together and an enclosed and shaded kiddie pool where families with very young children can lounge and allow tots to splash in a pool that is just their size.
During our visit, Beaches Negril was also launching a new Pop-Up Adventure Playground activity that was developed by childhood play experts and promotes learning through play. The kids were provided with random materials such as boxes, duct tape, string, and other supplies and the trained Kids Camp counsellors supervised but allowed the kids to explore the materials, play creatively and have fun. It's amazing how much fun can be had with a roll of duct tape and some boxes!
The Pre-Teens program which goes up to age 10 is jam-packed with fun activities that will keep kids busy every day of their vacation. Tweens and Teens have their own special places to hang out and activities designed specifically for them including Trench Town Lounge which is a hip hang-out room with arcade games, satellite radio and huge flat-screen televisions. It's open to kids aged 11 and up which had my 10.5 year-old daughter longing to be part of it. She probably told me a dozen times while we were at the resort that we simply must come back next year when she's 11 so that she would be allowed to hang out in Trench Town.
Club Liquid is a dance club serving sodas and non-alcoholic cocktails that tweens and teens under the age of 21 have exclusive access to until late at night when it becomes an adult-only club.  
Scratch DJ Academy
One of the more innovative programs at the resort is the Scratch DJ Academy which teaches participants how to mix, blend and scratch just like a professional DJ. Emma participated in this class and although she loved the idea of it and had fun trying, she just couldn't understand what she was supposed to be doing.
If there happen to be quite a few participants in a class then it becomes difficult to obtain one-on-one instruction and for that reason, I think that it's most suitable for older kids. Younger children who want to participate would benefit from having a parent take part as well. (There's an additional fee for the program.)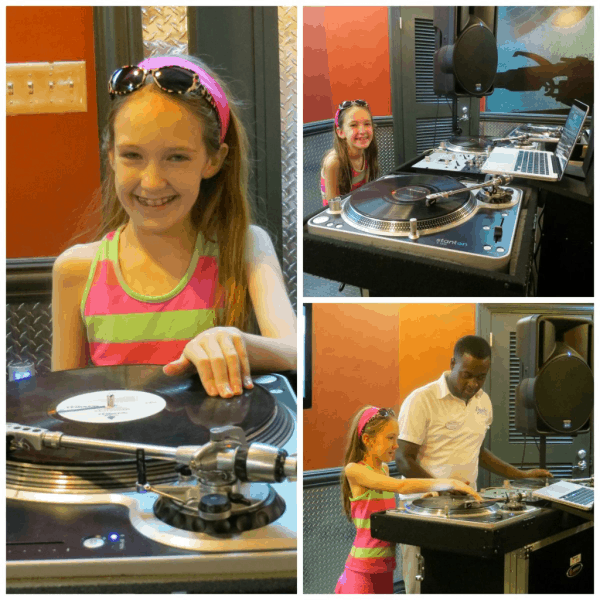 X-Box Play Lounge
Kids of all ages (and a few adults) seem to love the unlimited free play at the X-Box Play Lounge which includes Kinect. We don't have an X-Box at home so Emma had fun learning how to play a variety of games with a couple of new friends. The lounge becomes particularly popular if there happens to be an unexpected tropical downpour. 
Pirate's Island Waterpark
 From the moment that I showed her the photos of Beaches Negril, there was one thing that my water baby was most excited about – Pirates Island Waterpark. The waterpark which features twisting slides, a Lazy River, a pool with a swim-up bar, and a splash pad that's ideal for younger kids lived up to expectations – Emma could not get there fast enough and had a blast playing in the water. When she discovered that there was an ice cream machine just steps from the waterslides where she could help herself to small cones of soft-serve ice cream, I didn't think that I would ever be able to talk her into leaving.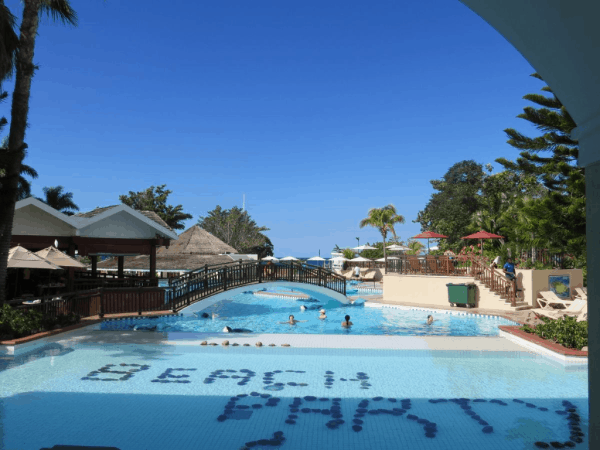 Beach Time
As much fun as the waterpark and all the other activities are, Beaches Negril is located on 7 Mile Beach which is one of the most beautiful stretches of beach in the world – perfect for just lounging and sunbathing or for water activities. The resort has a long list of water activities available which are all included in vacation packages such as: reef snorkeling, hydro bikes, banana boat rides, waterskiing, paddleboarding and windsurfing. Beaches even offers an introductory scuba diving course for guests who haven't dived before.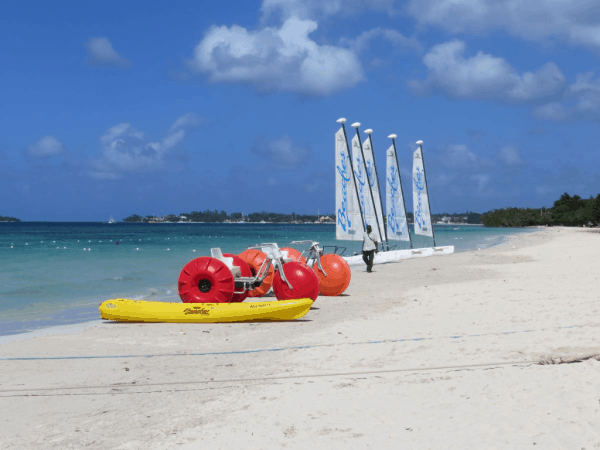 Red Lane Spa and Fitness Centre
 On a short visit such as ours, choices have to be made about which activities there are time for and Emma decided that her priority was the waterpark which meant that we didn't have time to indulge in any pampering at the Red Lane Spa. The spa offers mother/daughter services which we would have quite enjoyed if we had the time so, needless to say, Emma has added this to her "next time" list as well.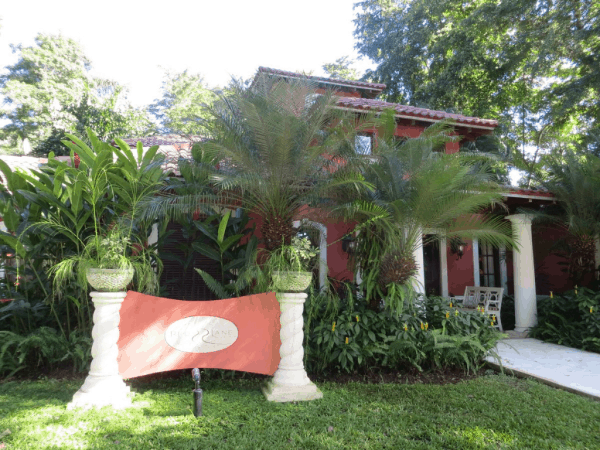 Entertainment
There's nothing worse than a resort where all of the fun for families comes to a halt when the sun goes down so I was quite pleased to learn that Beaches Negril has family-friendly entertainment in the evenings. Weekly beach parties and parades, Sesame Street stage shows, and additional family-friendly entertainment, like the incredibly talented steel drum band that we watched perform, ensure that families enjoy their evenings at the resort as well.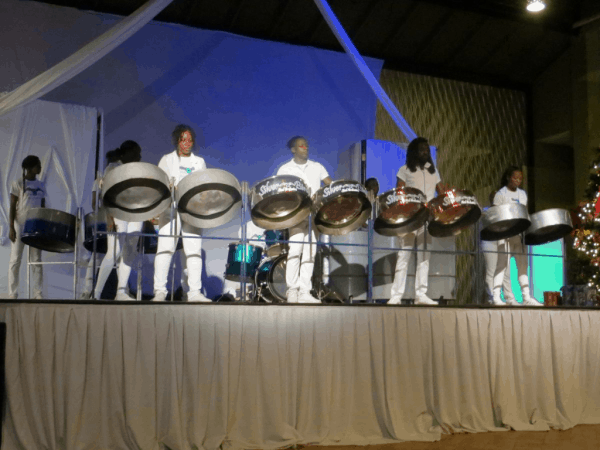 Off-Resort Activities
As much fun as there is to be had at the resort, many families will want to explore more of Jamaica. Beaches Negril has you covered for that as well with a booking desk for off-property adventures including deep sea fishing, catamaran sails, dolphin encounters, canopy tours, and excursions to Dunn's River Falls just to name a few.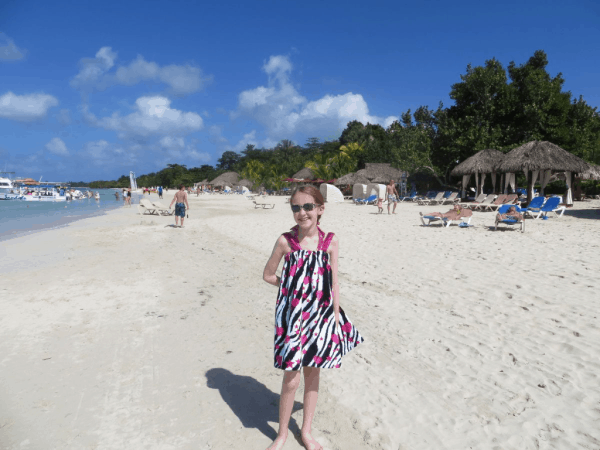 A Great Choice for Families
Over the course of our weekend, I discovered just why an all-inclusive vacation can be a great option for families. The primary reason is that parents are free to relax and enjoy the resort with their kids without having to worry about exceeding the budget when food, drinks and activities are already included.
Available activities are also an important consideration and I was impressed that Beaches Resorts has gone to considerable lengths to ensure that guests of all ages have an amazing 5-star experience. There is far more to do at Beaches Negril than most families could possibly fit into a week's vacation – and that's all the excuse needed to plan a return trip. Our stay at the resort left no doubt in my mind as to why they are consistently named one of the best beach resorts for families. 
What You Need To Know
Beaches Negril is located on Negril's Seven Mile Beach a 60-90 minute drive from Montego International Airport.

The all-inclusive package includes round-trip shuttle transportation between the airport and the resort.

There are a range of rooms and suites available including luxury rooms, concierge rooms and butler rooms.

Tips and gratuities are strictly prohibited for all staff except for butlers. All rooms are air-conditioned.

The resort has 7 restaurants as well as the Café de Paris.

There is a nurse on premises with office hours and a physician on call 24 hours a day for emergencies.

WIFI is available for a fee.

Spa treatments are available for an extra fee at Red Lane Spa one of the largest spa facilities in the Caribbean.

The resort has a range of included activities available for all ages on land and in the water.  

Additional excursions are also available for a fee.
Related Articles
Beaches Negril: Ideal for a Family Getaway
The Sandals Foundation: Making a Difference
Disclosure: We were the guests of Beaches Resort Negril, however, I received no other compensation for this post. My opinions are, as always, my own.