A Gear Review of Nomad ChargeCards and ChargeKeys.
For better or worse, our lives have changed with widespread use of smartphones and reliance on the devices for much more than just making telephone calls. All of this use takes a heavy toll on the battery though and it's the rare person who can get through a day without having to recharge their phone at least once. So what do you do when you are out and about and your phone is about to die?
I recently had the opportunity to review the ChargeCard and ChargeKey products made by Nomad which are are designed to facilitate recharging a smartphone on the go. These small portable gadgets make it possible to always have a charging cable on hand without carrying around a full-sized charger. As long as there's a USB port to be found then it's simple to plug in and recharge a phone.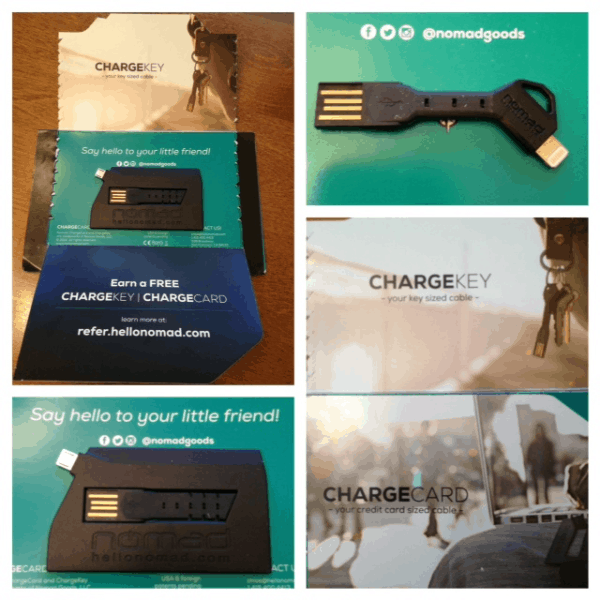 The ChargeKey is a key-sized cable that easily attaches to a key ring – handy for anyone who always carries a set of keys. The key retails for $29 and the company provides free shipping worldwide when two or more products are purchased. This product is available as a Lightning Cable which works with iPhone and iPad products or as a Micro USB cable that will work on other brands of smartphones such as BlackBerry and Samsung Galaxy.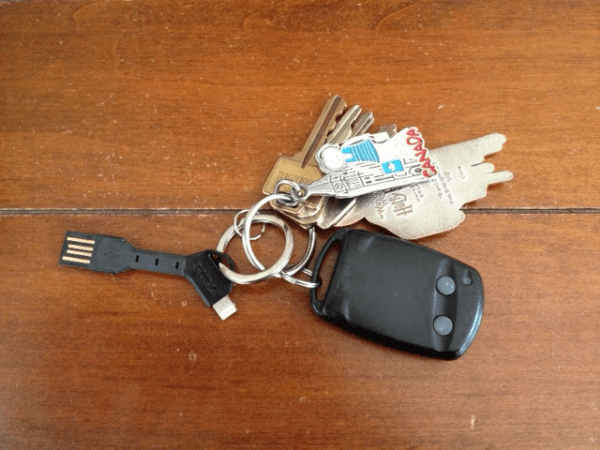 The wallet-sized ChargeCard is the size of a credit card, although slightly thicker, and designed to easily fit into a wallet. It also retails for $29 and is available as a lightning cable for iPhone/iPad products or as a Micro USB cable for other smartphones.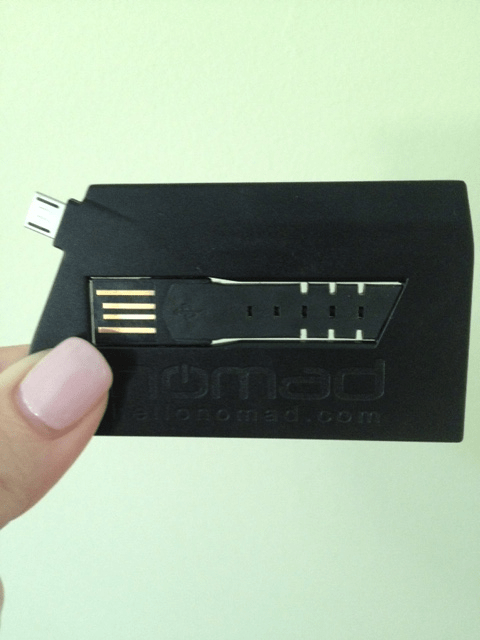 Charging a smartphone or iPod is easy, provided that you can find a USB port to plug into. The cable will work in any USB port including those found on flat screen TVs, printers, game consoles, computers, wall ports, or those found in some cars and airplanes. USB ports are standard worldwide so the ChargeCards and ChargeKeys can be used internationally without any issue.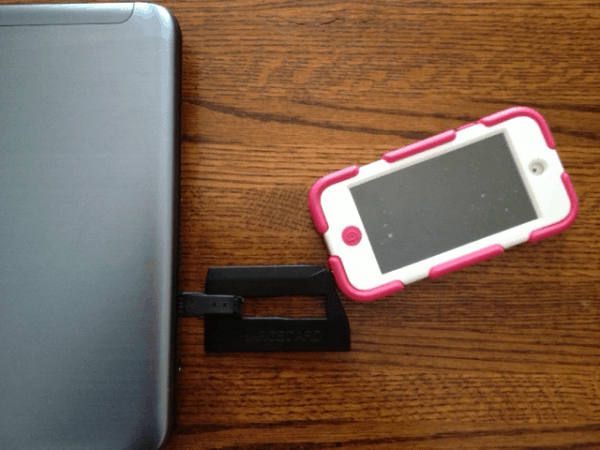 The products look like they could be damaged easily, however, Nomad claims that the chargers – connectors included – are engineered to be scratch and damage-resistant, even without covers. I haven't had any issue with mine, however, I have only been using it for a couple of weeks. If purchasers aren't happy with the product then they can request a refund within 30 days with no questions asked. The product also carries a lifetime guarantee so if it is damaged then Nomad will replace it.
The Nomad ChargeCard/ChargeKey seems to be a great gadget for anyone who finds that they need to recharge their phone during the course of the day. The small size make it easy to carry around and the price is reasonable compared to other options on the market such as the external battery that I rely on which retails around $100. With the return policy and the lifetime guarantee, there's very little downside to at least testing it to see if it meets your needs.
Nomad provided me with the product for review purposes. My opinions are, as always, my own.