7 things for people who don't love thrill rides to do at Canada's Wonderland near Toronto, Canada.

I don't enjoy roller coasters or thrill rides of any other sort for that matter and neither does my 11 year-old daughter. We are the type that are quite content to enjoy tame rides such as It's a Small World at Disney World several times each visit. Despite this we always visit Canada's premier amusement park, Canada's Wonderland, each season and have discovered that there is still quite a bit of fun to be had.
This post may contain affiliate links. If you click an affiliate link and make a purchase then we receive a small commission at no additional cost to you.
Canada's Wonderland, located in Vaughan, Ontario approximately 40km (25 miles) north of Toronto, is only open from May through October each year but is one of the region's most popular attractions.
The park first opened in 1981 and now boasts more than 200 attractions and 69 rides and is the most visited seasonal park in North America. Many of the park's visitors are there for the headliner thrill rides but what is there to do for those of us who aren't interested in roller coasters?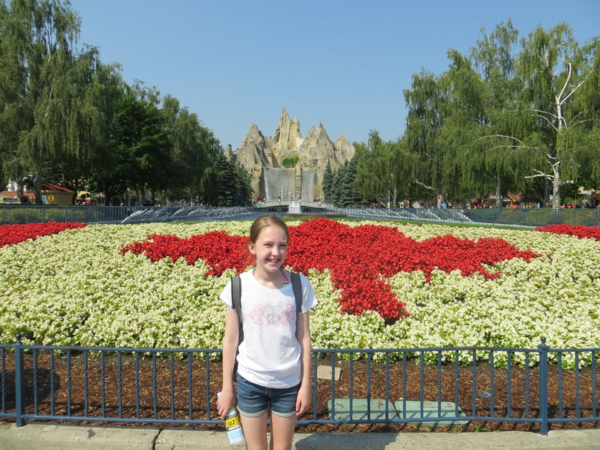 1. KidzVille and Planet Snoopy
Families with younger children who are either too short for or not interested in the headliner rides will enjoy spending time in KidzVille and Planet Snoopy where there are kid-friendly rides, character greetings and live entertainment.
Planet Snoopy has a carousel, bumper cars, a ferris wheel and much more including the Peanuts 500 raceway that kids love. KidzVille also has a number of kid-friendly rides including Taxi Jam which is the smallest roller coaster in the park and a great introduction to coasters.
My daughter and I tried the Taxi Jam on our last visit to Canada's Wonderland just to be able to say that we had been on a coaster. Our preference might still be the leisurely boat rides on Swan Lake but we survived!
2. Meet Your Favourite Characters
It's always fun to meet Snoopy, Charlie Brown and the rest of the Peanuts gang. It's quite possible that I get a little more excited about meeting my childhood favourites than Emma does but she's always happy to pose for a photo to make me happy.
The characters are most often found in Planet Snoopy but we have also happened upon them near the main entrance. Snoopy is also available for photos after each performance of Snoopy's Symphony of Water in front of the Royal Fountain.
3. Test Your Luck at Carnival Games
If you like carnival games then Canada's Wonderland has you covered with a variety of games that will test your skill and luck. My daughter is always convinced that she will win big at the games but never does and can't help but be extremely envious of the park guests she sees walking around with huge stuffed animals.
4. Watch a Live Show
Family-friendly live entertainment is an important part of a day spent at Canada's Wonderland.
Last summer we enjoyed Charlie Brown's Pirate Adventure which has been replaced in 2015 by Charlie Brown's Jungle Journey. Other popular shows include Dimensions: A Cirque Experience, Snoopy's Symphony of Water, Starlight Spectacular: Illumination of Water, Kinet-X, Victoria Falls High Divers, and fireworks shows.
If you plan to take in some of the shows then be sure to check the schedule when you arrive in the morning in order to plan your day around the performance times.
5. Eat, Eat, Eat
To be completely honest, my 11 year-old would visit Canada's Wonderland just for all the treats that she is allowed to consume over the course of a day.
There are a variety of eating establishments and snack bars located throughout the park and dining plans are also available. My daughter's favourites are BeaverTails and Tiny Tom's Donuts – both covered in cinnamon sugar – and no, I'm not sure, where she puts it all!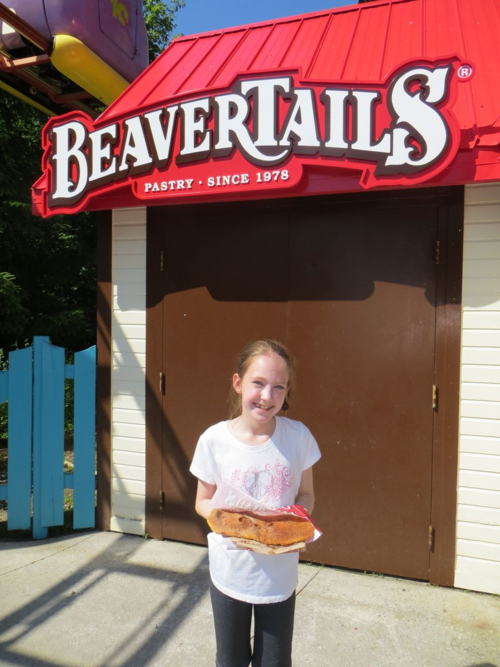 6. Get Wet at Splash Works Water Park
It may be difficult to rationalize but my child who doesn't want anything to do with roller coasters absolutely loves water parks and Splash Works, the 20 acre park at Canada's Wonderland, is pretty cool as far as water parks go.
No matter the age, Splash Works is the place to be on a hot and humid summer day in the park. There's a 1/4 mile long lazy river, a children's water play area, Canada's largest outdoor wave pool and enough water slides to keep kids busy for hours. New for 2015 is Typhoon, a water slide featuring oscillating funnels and hairpin turns.
7. And There's Always Shopping
As you can see there's enough to do in Canada's Wonderland to keep quite busy for the day without going anywhere near a roller coaster. At the end of a long day the final thing that you will want to do is stop in one of the shops to purchase a souvenir to remember the visit.
What You Need To Know
Check the Canada's Wonderland website for sales on tickets. Purchasing tickets online in advance also saves time waiting in line at the park. Fast Lane tickets and season passes are also available.
Check website for directions. There is parking available and the park is also accessible via public transit.
Canada's Wonderland is open from May through October. Splashworks opens late May (weekends only until mid-June) and closes after Labour Day weekend in September.
Check height restrictions on rides prior to arriving at the park. Kids will be measured and given a colour-coded wristband based on their height which determines which rides they are allowed to go on. I have been on school trips where kids have burst into tears and their day was ruined because they had been anticipating experiencing rides that they weren't tall enough for. Best to manage expectations ahead of time.
Thank you to Canada's Wonderland for providing media passes for us to visit the park.