Marius, Iliescu, founder of Romanian Friend, shares his expert recommendations on things to do in Bucharest as well as the best day trips from the city.
I'm delighted to welcome Marius Iliescu, founder of Romanian Friend, to share his recommendations for the best things to do in Bucharest as well as the best day trips from Bucharest. Whether you are visiting Bucharest with kids or without, you're sure to find his suggestions useful in planning your visit.
We are a participant in the Amazon Services LLC Associates Program, an affiliate advertising program designed to provide a means for us to earn fees by linking to Amazon.com and affiliated sites. As an Amazon affiliate I earn from qualifying purchases.
This post may contain affiliate links. If you click an affiliate link and make a purchase then Gone with the Family will receive a small commission at no additional cost to you.
Most people associate Romania with stories about Dracula, vampires and… nothing else! But this lesser known destination in Eastern Europe has much to offer to curious travelers: amazing nature, fascinating culture, medieval history with many castles, fortresses and historic sights. The friendly people and organic, delicious food you'll discover on your own!
But start your visit with the capital of Romania, Bucharest. This city full of contrasts will surprise you with its Balkan vibe, Latin spirit, Western lifestyle mixed with Communist and Old World architecture. So here's a couple of suggestions for things to do in and day trips from Bucharest.
1. Visit major landmarks
Bucharest's Palace of Parliament is the city's most famous landmark and a building that challenges tourists with its fascinating, complex and somewhat dark history. Visiting it will be an interesting learning experience for adults and children alike: you'll find out about the Communist history of Romania, the megalomaniac actions of its dictator Nicolae Ceausescu and the social and economic price Romanians paid for this building.
Before visiting, you should check out their website for availability, as tours are usually booked in advance. Children under 6 get free entry, and the price is reduced for everyone under the age of 18, so it's a family-friendly destination.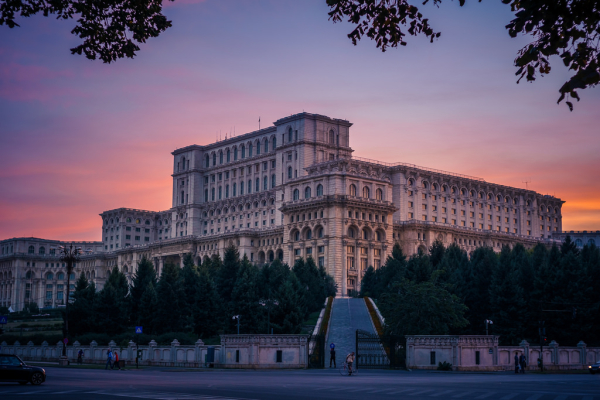 Revolution Square and the Atheneaum: this central square is lined with beautiful and important buildings that go to the heart and soul of Bucharest. It's a place where people gather to celebrate or to protest. You can admire the former Royal Palace now housing the National Art Museum, the former Headquarters of the Communist Party and a peculiar memorial for the people who lost their lives during the 1989 revolution, the historical Athénée Palace Hotel and the gorgeous Romanian Athenaeum concert hall.
Built in the 19th century with the support of donations from the public, the Athenaeum is a romantic, neoclassical edifice that hosts the George Enescu Philharmonics. The Athenaeum organizes many classical music events throughout the year with some specially made for children.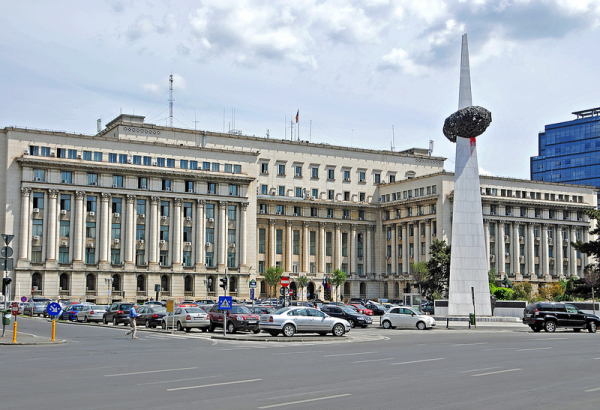 The Village Museum is an open-air museum where you can spend an afternoon or even an entire day. It's basically a huge park with dozens of traditional village houses real-life replicas from different regions in Romania. Some buildings here are hundreds of years old and were painstakingly disassembled at their place of origin and reassembled in the Village Museum. It's a great place to learn about Romanian culture and you can even find traditional craftsmen at work on its alleys, catch a concerts or other events. Should you get hungry, there's an inn that serves traditional Romanian dishes.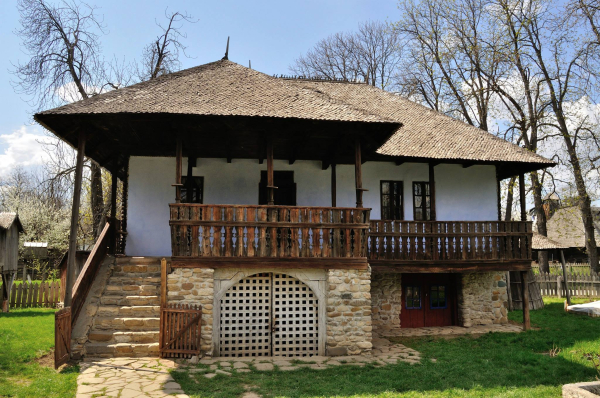 2. The Green Areas of Bucharest
Cismigiu Park – Bucharest is a pretty crowded place and you'll be grateful for its many gorgeous parks that provide some respite and fresh air. Cismigiu Park is the oldest public garden of Bucharest and was established in the 19th century with the contribution of Wilhelm Mayer, a landscape artist from the Vienna Imperial Court. The park is located right in the city center, and there's something to do here in every season. It's charming during Spring and Summer when the flowers bloom and there's a lake where you can rent a boat. During Christmas holidays it turns into a delightful winter wonderland with lights, decorated trees and an ice-skate ring. The park is lined with restaurants, cafes and beer gardens, making it a great spot for lunch or dinner.
Herastrau Park was recently renamed King Michael I Park and spreads over almost 200 hectares or land around a huge lake. The park was established in the 1930s by desiccating some marshlands and you can still see parts of the old forest in some areas of the park. There are walkaways, playgrounds, different sport installations and you can rent bikes or hydrobycicles. It's a great spot for mixing with locals especially during Summer and, besides the usual restaurants and cafes, you can also have a picnic here.
Vacaresti Natural Park better known as Vacaresti Delta, is an actual delta within the city limits that has a very interesting history. Between 1950 the entire area of 190 ha was a swamp. Then, during Communist years, a water reservoir was planned here so a concrete dam was built around the swamp. The project was then abandoned and the area neglected for more than 20 years during which nature simply reclaimed it! Now, almost 100 species of birds, water mammals and a very diverse vegetation created a stable ecosystem, a true wildlife reserve. Recently, after several years of social activism and pressure from environmentalist groups, the area was declared a protected natural park. It's a place where you can have fun and an active afternoon with your entire family going hiking, bird and other animal watching.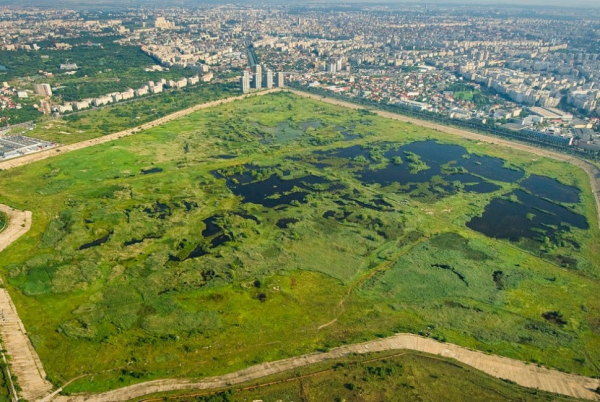 3. Old Town & Nightlife
Bucharest's Old Town known as Centrul Vechi (Old Center) among locals, emerged in the last decade or so as a hot-spot for European nightlife. Lots of clubs, bars and restaurants are concentrated in a rather small perimeter which makes it ideal for bar hopping and continuous partying. The atmosphere is peaceful and relaxed during the day especially in summer when all cafes put out terraces so people can eat, drink, and have a good time while admiring centuries old buildings. The cobbled stone streets and pre-war buildings create a nice backdrop and an interesting contrast with the lively, youthful scene.
During the night the atmosphere is quite different: loud music, lights and crowds hurrying to meet with friends and start having fun. With so many bars, cafes, restaurants and clubs to choose from, there's something for everyone! And the fun lasts until early morning – if you can too!
4. Explore Bucharest's Old Neighborhoods
If you talk to a local about Bucharest one of the first thing he or she will tell you is that Bucharest was known as Little Paris before World War II. Romanians were always inspired by French culture and lifestyle so in the 19th and early 20th century most Romanian intellectuals, artists, writers, architects and politicians went for studies in Paris.
They came home with a new vision for Bucharest and during those years many beautiful administrative and residential buildings were erected featuring a combination of styles, a sort of French eclecticism that includes Art Deco, Art Nouveau, Second Empire and Neoclassical elements. Unfortunately, not many of them survived the two wars and communist backlash, but you can still admire some neighborhoods and places reminiscent of the Little Paris in Bucharest. For example, the entire Cotroceni neighbourhood and Palace, where the Presidential Administration is now located, Kisseleff Avenue and the surrounding streets, the Bellu Cemetery, bearing a strong resemblance to the famous Père Lachaise of Paris, the Macca-Villacrosse Passage and, of course, Bucharest's own Arc de Triomphe, that will remind you a lot of the one in France's capital city.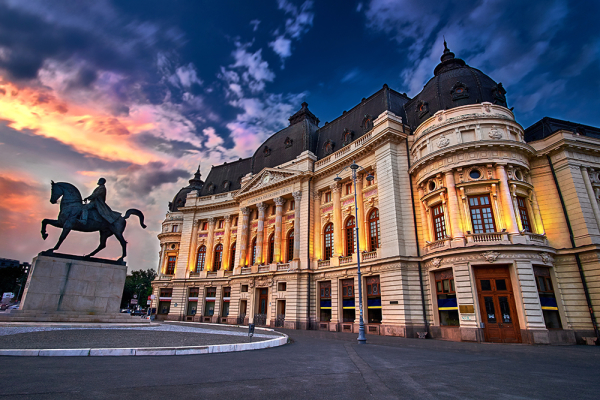 5. Day Trips from Bucharest
Bucharest is strategically located at a reasonable distance from both the Carpathian Mountains in the North and the Black Sea in the East, so you can easily plan short trips to both destinations as there are many things to do in Romania. One of the most popular day trips from Bucharest is through Prahova Valley stopping to visit Peles and Bran Castles, and the medieval city of Brasov.
Prahova Valley takes you through Bucegi Mountains, one of the highest mountain ranges in Romania. You'll find plenty of hiking trails in the area, many of them suitable for families, and places where you can spend the night. Nearby is also Peles Castle, the summer residence of Romania's Royal Family, a Neo-Renaissance palace with Saxon influences beautifully situated in the scenic Southeastern Carpathians. Bran Castle is, well, of course, Dracula's residence – or at least you can tell that to your children to impress them! And the city of Brasov couldn't be more different than Bucharest so you'll definitely appreciate the contrast.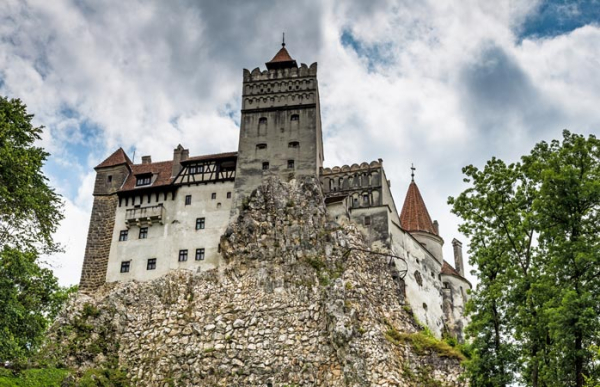 Another popular trip from Bucharest is to the world-famous Transfagarasan Highway, a spectacular high-altitude road that takes you to the top of Fagaras Mountains. It is very hard to put Transfagarasan Road into words but it will definitely give you a thrill when driving on it! Due to the very high altitude, the road is open only from July until October. On your way you can also check out Poenari Fortress, the residence of Vlad the Impaler, and Curtea de Arges, the old capital of Wallachia.
If you're a beach-loving family then you're lucky because just 2 hours away from Bucharest you can dip your toes into the Black Sea! The city of Constanta and its neighboring beach resort Mamaia provide plenty of fun activities: the beach, of course, but also an Aqua Park with all sorts of installations, the Museum of Natural Sciences in Constanta where you can check out dolphin shows, a planetarium and an aquarium, the History and Archaeology National Museum with its nearby Roman Edifice and Archaeological Park that will give you a sense of the antic city called Tomis on which Constanta was later built.
*All photos provided by Marius of Romanian Friend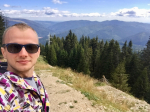 Marius Iliescu is the founder of Romanian Friend – a local initiative promoting handpicked tours with the best local guides so travellers can discover the authentic beauty of Romania while supporting responsible tourism. Plan your trip with help from a Romanian Friend and follow us on Facebook or Instagram to see what you can visit!