Planning a private tour of Athens as a cruise shore excursion.
Part of the reason that we don't want a late night in Santorini is that we are docking early the next morning in Piraeus, Greece.  We will be docked from 7am-6pm in the port of Piraeus which is about 11km from the city centre of Athens.  Our original plan was to do Athens on our own by taking either public transportation or a taxi into the city to the Acropolis and then when we were finished there to go to the Plaka area before returning to the ship.  This week I changed my mind and decided to book a private full-day tour of the city of Athens.
I have booked Private Greece Tours which is owned by Nikos Loukas for a private tour while we are in Athens.  I did quite a bit of research on line and was quite impressed with the testimonials regarding the service provided by Mr. Loukas and his drivers.  I made the decision to use a private tour guide for three primary reasons: (1) It will undoubtedly be very hot in Athens and this way we will be traveling in air-conditioned comfort between locations which means we will be far less likely to have kids grumbling about the heat. (2) In the event that there are periodic strikes in Athens again this summer then I would like to have someone familiar with the city ensuring that we get back to the ship on time. (3) We have only 8 hours in Athens and I have decided that this will be the most efficient way to see as much as possible.  If we were touring on our own then I think that we would have limited ourselves to the Acropolis and the Plaka neighbourhood.  This way we will see a few more sites in Athens.
Over the course of our day in Athens we will be seeing a wide range of sites including:  The Acropolis, the Temple of Olympian Zeus, the House of Parliament (and the Changing of the Guard), Lycabettus Hill, Plaka, the Ancient Agora and either the National Archaeological Museum or the New Acropolis Museum.  The kids and I have never been in Athens before so this should be an exciting day for us provided that everyone can deal with the heat.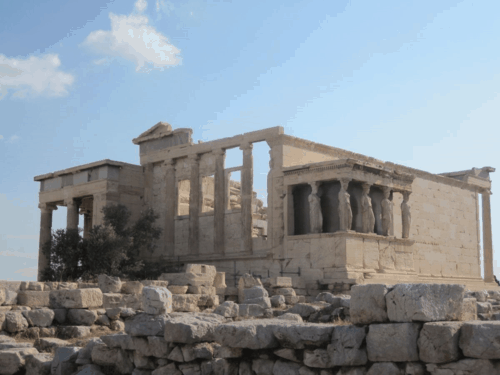 Related Link
Touring Athens with Private Greece Tours