Voting for the new 7 wonders of nature
Voting is ongoing in the competition to name the New 7 Wonders of Nature.  The field has been narrowed to 28 finalists including my personal favourite, the Bay of Fundy.  Voting can be done on-line, by telephone, by text message or on the Facebook page until 11/11/11.
The Bay of Fundy is a 270km (170mile) long bay that stretches between New Brunswick and Nova Scotia and has the highest tides in the world.  More than 100 billion tonnes of sea water flow in and out of the bay during each tide cycle resulting in a diverse ecosystem and habitat for migratory birds and many sea creatures including the endangered Right Whale.   
It takes approximately 6 hours and 13 minutes to go from high tide to low tide so the best way to experience the full effect of the Fundy tides is to visit the same place twice on the same day.  We did this on a trip to the Bay of Fundy with Katie when she was 5 years old.  We stopped at Hopewell Rocks in the morning and walked around on the ocean floor and played with seaweed.  Upon returning later we found that the ocean now reached as far as the staircase that we had descended earlier in the day.  We plan to return to Hopewell Rocks this coming summer while visiting the east coast so that Emma can experience the famous tide as well.  Hopefully it will have been named one of the New 7 Wonders of Nature by that time.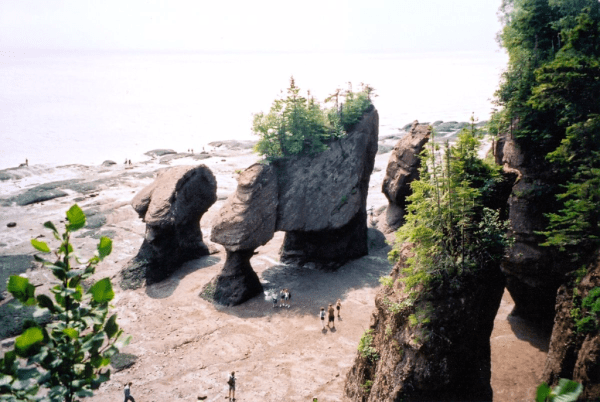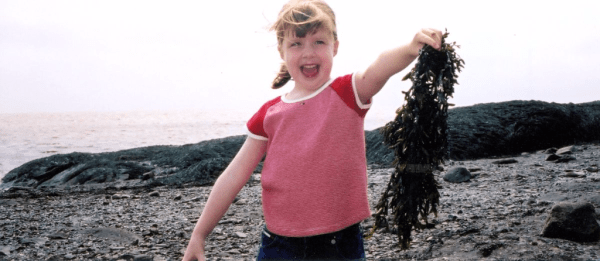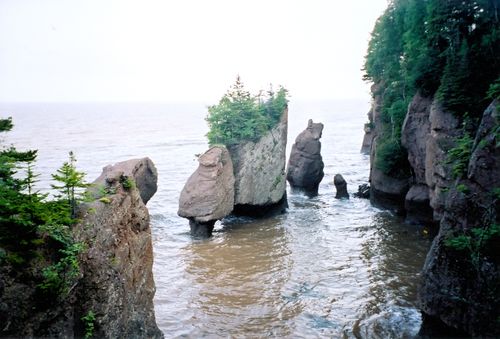 Voters may select the 7 finalists that they think should be named one of the 7 Wonders of Nature – consider making the Bay of Fundy one of your choices. 
Related Links
Exploring the Bay of Fundy at Hopewell Rocks