Our family has always collected ornaments for the Christmas tree as souvenirs of the places that we have traveled to. Each year decorating the tree is an opportunity to reminisce about the places that we have visited.
Christmas has always been my favourite holiday so when my husband and I first started traveling together it seemed quite natural to start collecting ornaments for our tree from each place that we visited. 
We have continued this tradition for about 18 years now and our children have become enthusiastic Christmas ornament shoppers.  Sometimes finding an ornament can be quite difficult and we improvise with key chains or anything that we can find that represents the area and can have a string attached to it so that it can be hung from a branch. 
Here are a few of my favourite ornaments from our travels.
A pair of porcelain Irish leprechauns purchased on a trip to Ireland before we had any kids.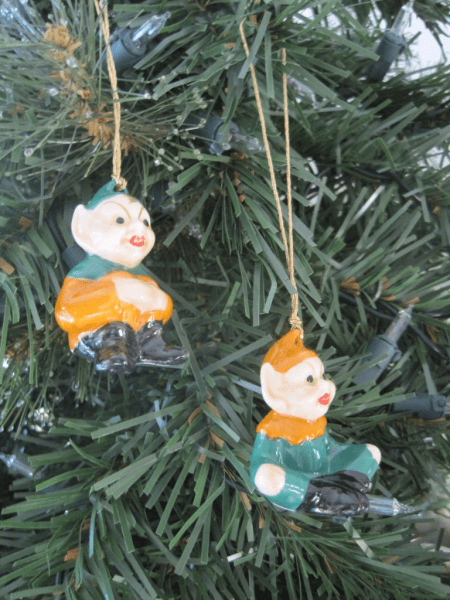 A Faberge style Santa egg that we bought in St. Petersburg, Russia while on a Baltic cruise.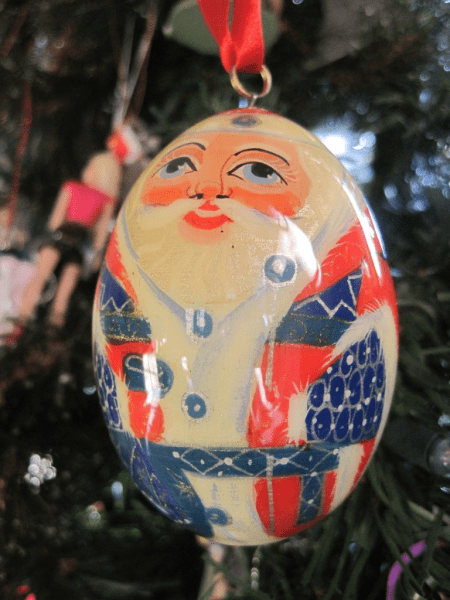 In the Bahamas we found this sand dollar painted with a vacationing Santa.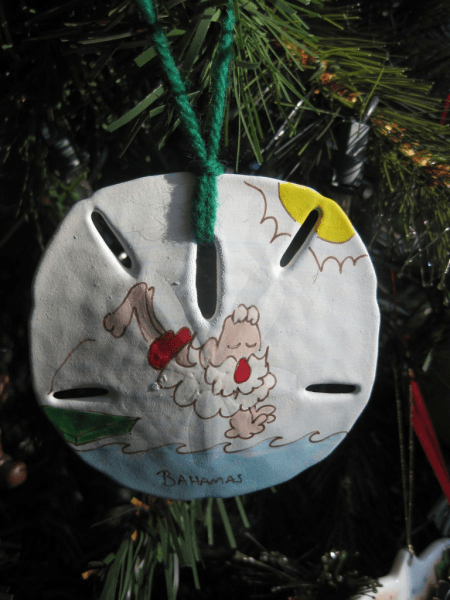 A ukelele-playing Hawaiian Santa wishing everyone a Mele Kalikimaka brings some tropical cheer to the tree.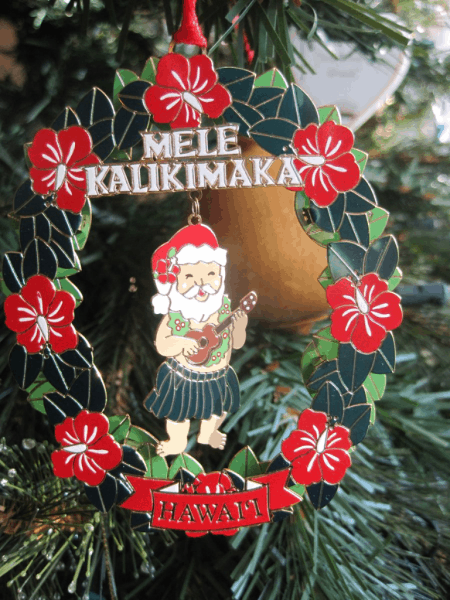 In Tallinn we purchased a bell with a handpainted picture of Estonian folk dancers.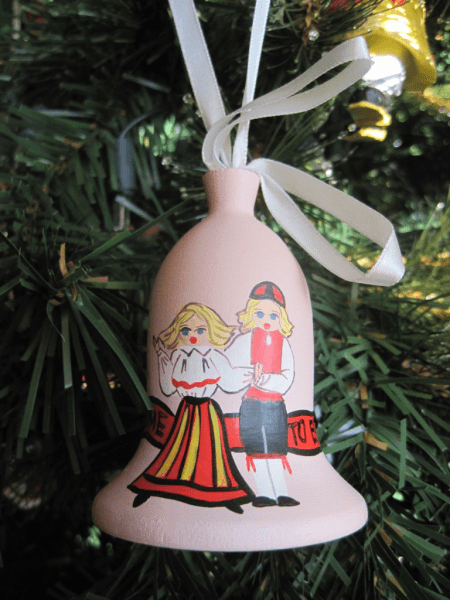 We were having difficulty finding a Christmas ornament in Stockholm so we bought a small Pippi Longstocking doll at Junibacken and a string through her hair transformed her into an ornament for the tree.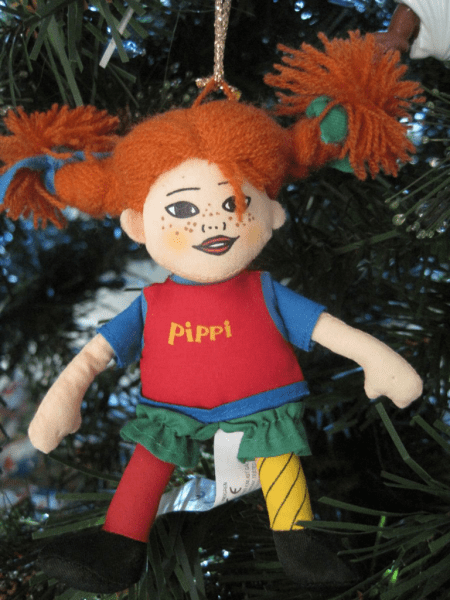 Anne of Green Gables has featured prominently in our trips to Prince Edward Island so we had to bring her home as a decoration for the Christmas tree.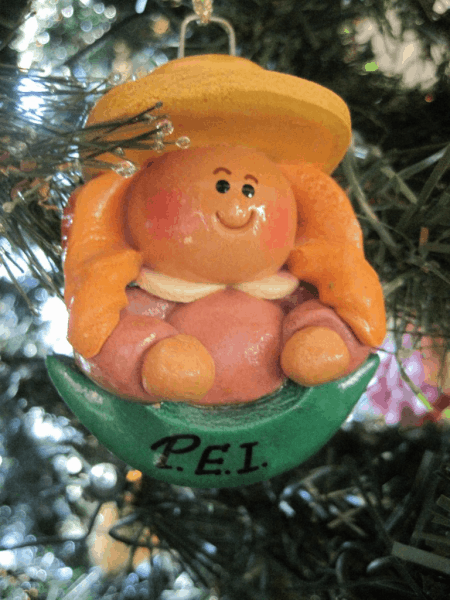 In Oslo we found a glass ball featuring the Trolls of Norway.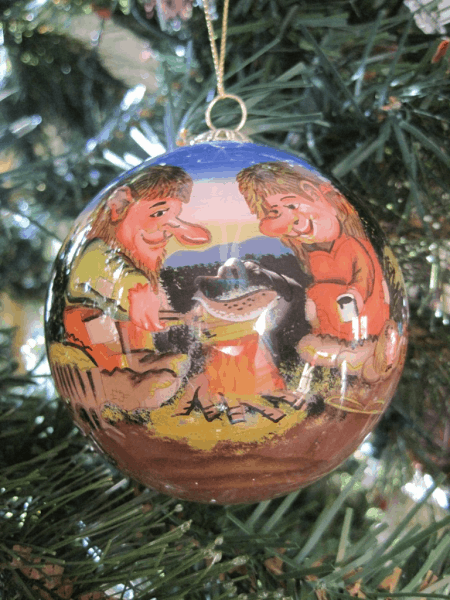 It's impossible to come home from New York City without a "Big Apple" souvenir – this beaded one now hangs on our tree every Christmas.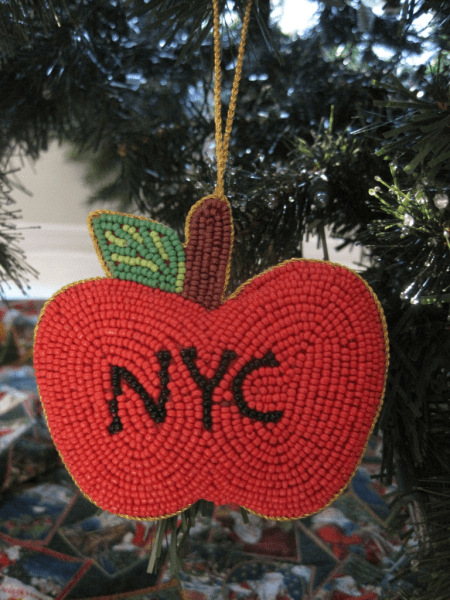 Katie and Emma loved the cabs in London so this black cab was a natural choice as our ornament souvenir.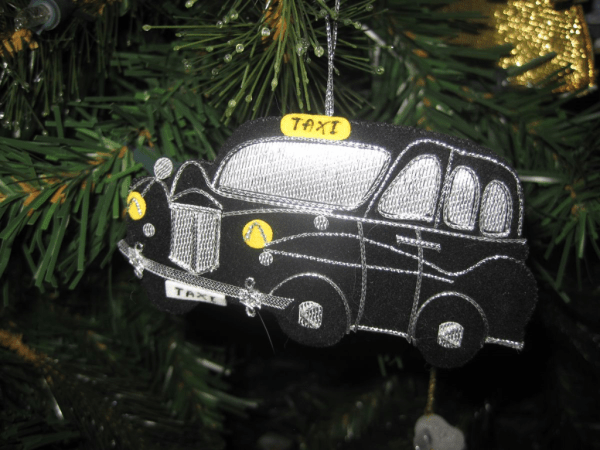 We found a street market while visiting Gdansk, Poland and purchased this beautiful hand-painted wooden angel.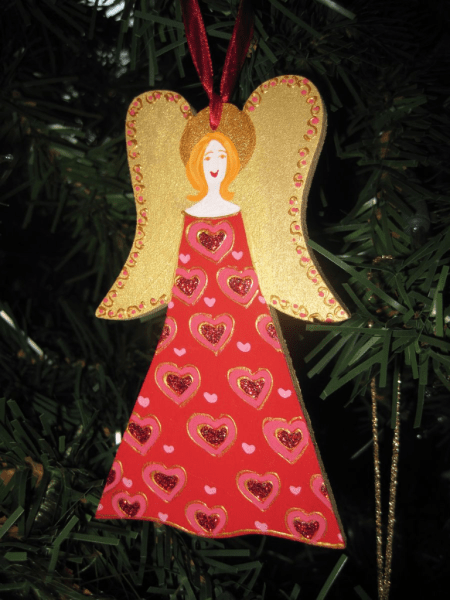 This past summer while traveling in Greece and Turkey we saw countless Evil Eye souvenirs and Emma insisted that we buy this key chain to use as an ornament.  We can now rest assured that our Christmas tree is protected from the evil eye.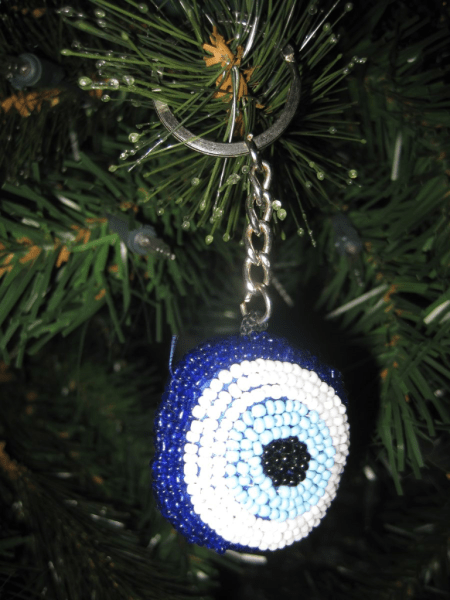 Decorating the Christmas tree each year has now become an opportunity to reminisce about where we have traveled and dream about where we would like to go next.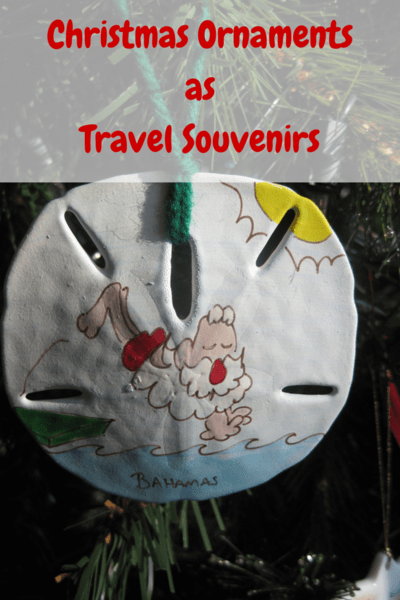 Related Links
Holiday Gift Guide: Best Books for Travelers
Christmas Ornaments as Travel Souvenirs: Part II
Christmas Tree Ornaments as Travel Souvenirs: 2013 Additions
Disneyland During the Holidays 
Have you liked our Facebook page yet? I post articles from the blog there as well as photo albums from our travels and other travel news. Or, if you prefer, you can subscribe to the free RSS feed or sign up for an email subscription to keep up-to-date on our travel adventures.
Pin this for later