A Disney Wordless Wednesday post – Theme: The letter "A"
We vacationed for a week at Disney World when Emma was 4 years old and completely besotted with princesses.  A fair bit of time was spent lining up to see each and every princess, get her autograph, have a chat and pose for a photo.  Then we met Aladdin and Jasmine…
As soon as Emma approached the pair, Aladdin knelt down and started chatting with Emma while Jasmine hovered in the background so beautiful and princess-y.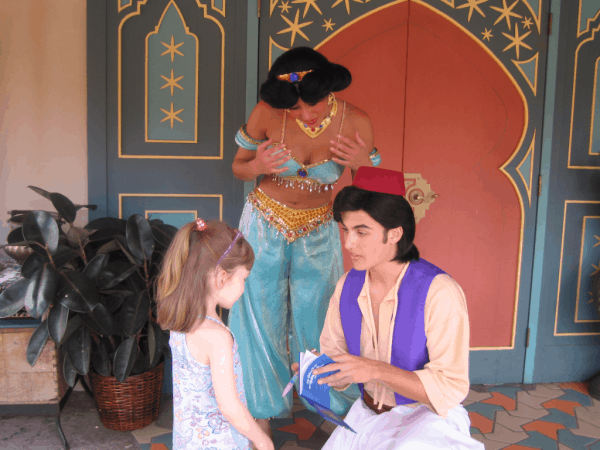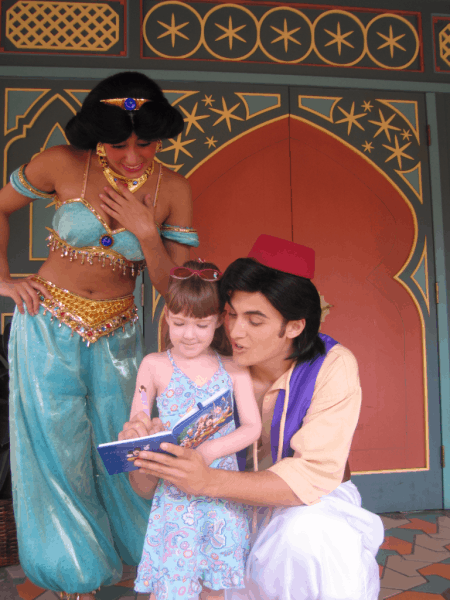 Aladdin proceeded with the signing of the autograph book – chatting with Emma the entire time.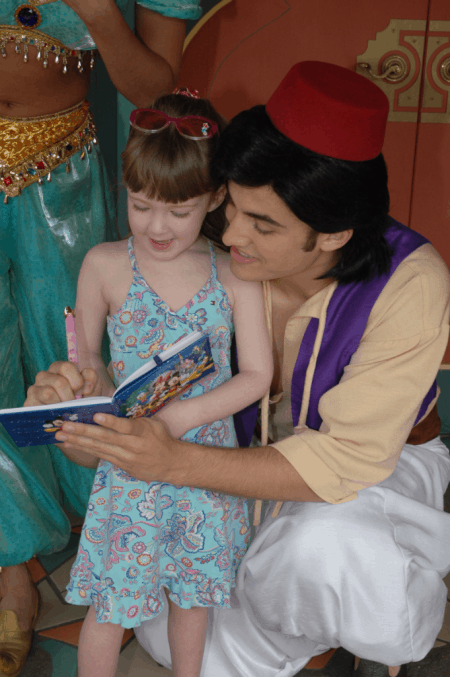 Writing a special message that amused them both.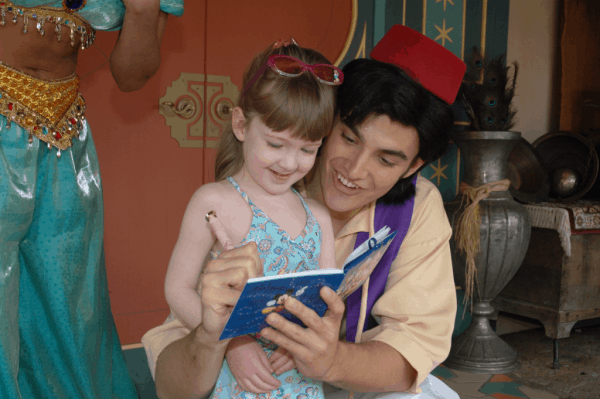 Once the book had been signed, the chatting began in earnest.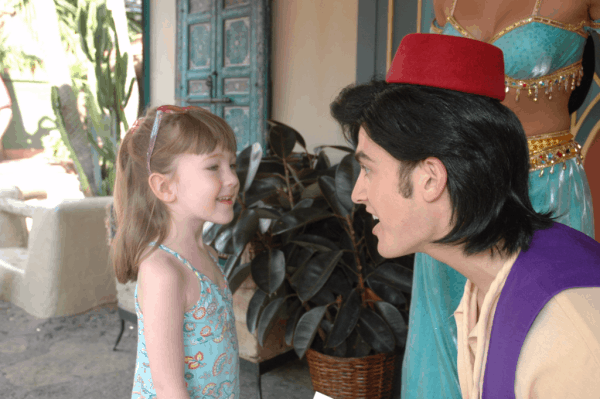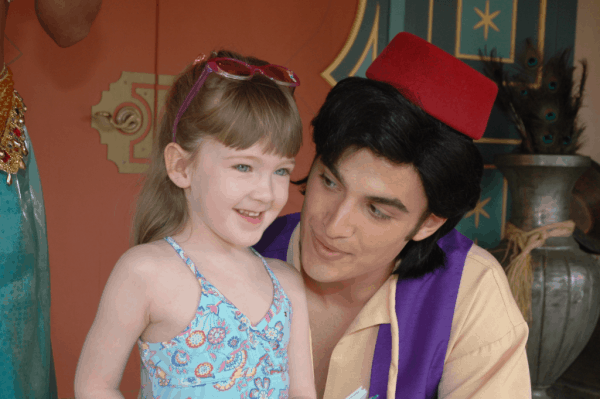 Jasmine made valiant attempts to insert herself into the conversation but she had been forgotten.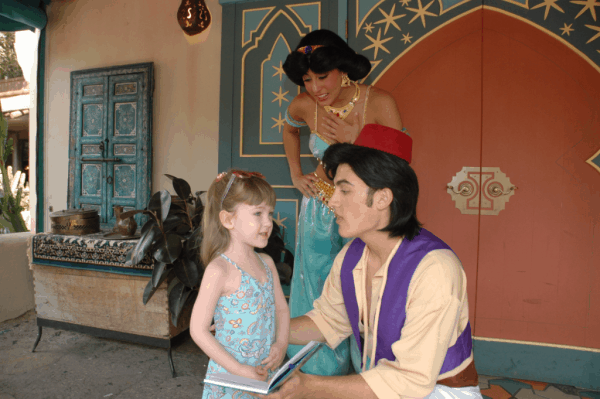 Even in the posed photo, she was relegated to the background.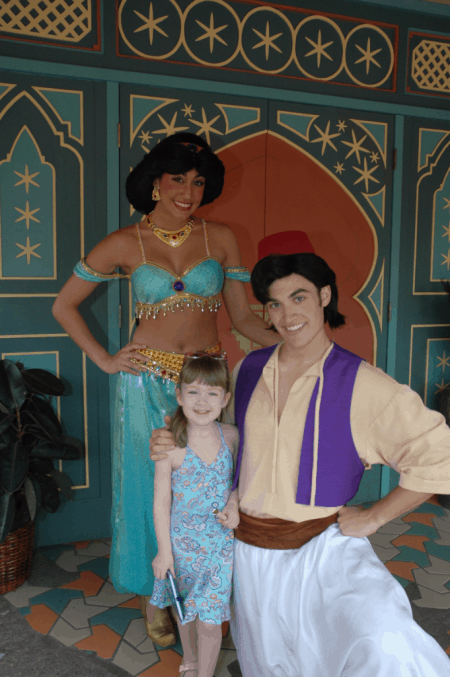 Somehow, I think the princess was supposed to be the main attraction here but the handsome and charming Aladdin stole the show and my daughter's heart.
Thanks to Debs at Focused on the Magic for hosting Disney (Almost) Wordless Wednesday.  
Have you liked our Facebook page yet? I post articles from the blog there as well as photo albums from our travels and other travel news. Or, if you prefer, you can subscribe to the free RSS feed or sign up for an email subscription to keep up-to-date on our travel adventures