Disney Wordless Wednesday – Theme: Transportation
The theme for Disney (Almost) Wordless Wednesday this week is transportation which lends itself to a lot of possibilities.  There are cruise ships, monorails, safari vehicles, jungle boats, horse drawn trolleys, and even flying elephants and magic carpets but the most memorable ride our family has had at Disney was on Casey Jr. at Disneyland Paris. 
Now my memory can be a bit fuzzy sometimes but I did recall having been on the Casey Jr. train ride at Disneyland in Anaheim a year or so before our trip to Paris and it was a rather sedate little chug around Story Book Land so when Katie suggested that we ride it in Paris I readily agreed.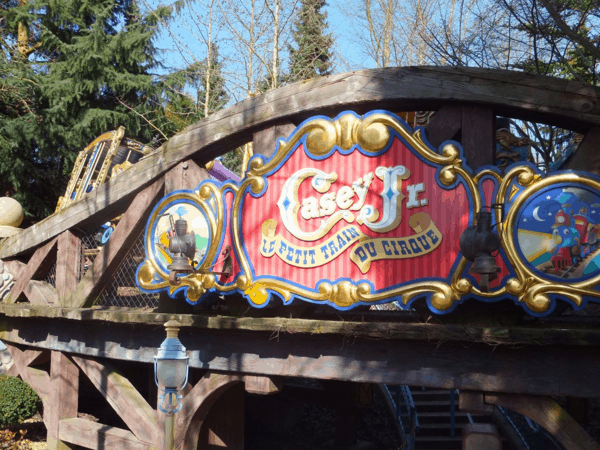 Now this is where you need a little background information.  I don't ride roller coasters.  Never.  I haven't even been on the relatively tame ones like Thunder Mountain or Splash Mountain or even Goofy's Barnstormer.  I get all the thrill I can handle sailing through It's A Small World or flying over London on Peter Pan's Flight and no amount of begging or pleading will get me on a roller coaster even with all the assurance in the world that it's slow and not scary at all.  And my kids know this.
As we entered the queue for Le Petit Train de Cirque I was still operating under the assumption that this was the same ride that I had been on in California.  Once we were in line, I should have seen this as fair warning.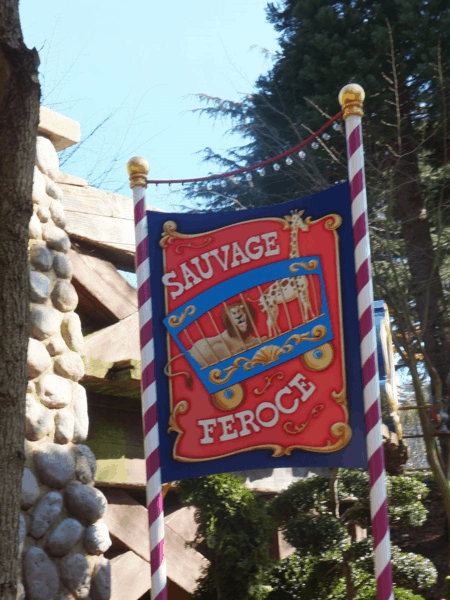 I caught a glimpse of the train and it seemed to be going a bit fast but Katie assured me that she had been checking it out earlier and that it was just like the ride in California.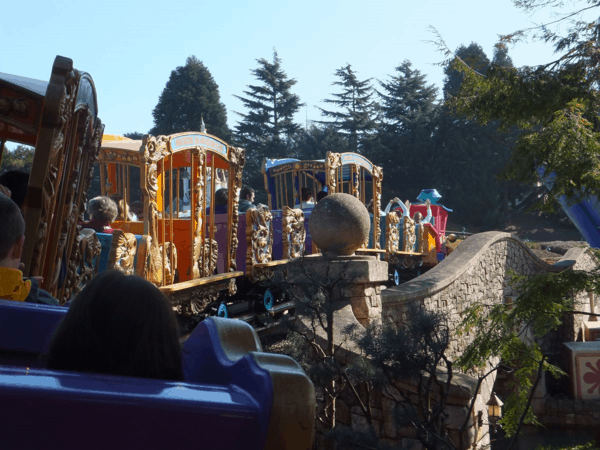 About 2 seconds into the ride I realized that I was indeed on a small roller coaster and Casey Jr. whipped around that little track for a full 2.5 minutes with me screaming and Katie laughing hysterically beside me.  I'm thankful that there's no photo evidence but it was definitely a memorable train ride and one I expect to be reminded of for quite some time.
Related Links
Phantom Manor at Disneyland Paris
A Tribute to Storytelling at Disneyland Paris
Big Thunder Mountain at Disneyland Paris
Disney Wordless Wednesday is hosted by Deb at Focused On The Magic.  
This article may contain affiliate links which help support this site at no additional cost to you.
Have you liked our Facebook page yet? I post articles from the blog there as well as photo albums from our travels and other travel news. Or, if you prefer, you can subscribe to the free RSS feed or sign up for an email subscription to keep up-to-date on our travel adventures.