Planning a family trip to Paris? Here are our favourite things to do in Paris with kids.
One of our family's favourite spring breaks in Europe was 9 days that we spent exploring the City of Light. Leading up to that vacation, I was asked many times where we were going for the break and when I answered "Paris" the reaction was invariably the same – complete and utter surprise that we were taking our children.
It had never occurred to me that I shouldn't take my kids, however, it seemed quite clear that there are a lot of people who don't think of Paris as a child-friendly vacation destination.
Last updated April 2023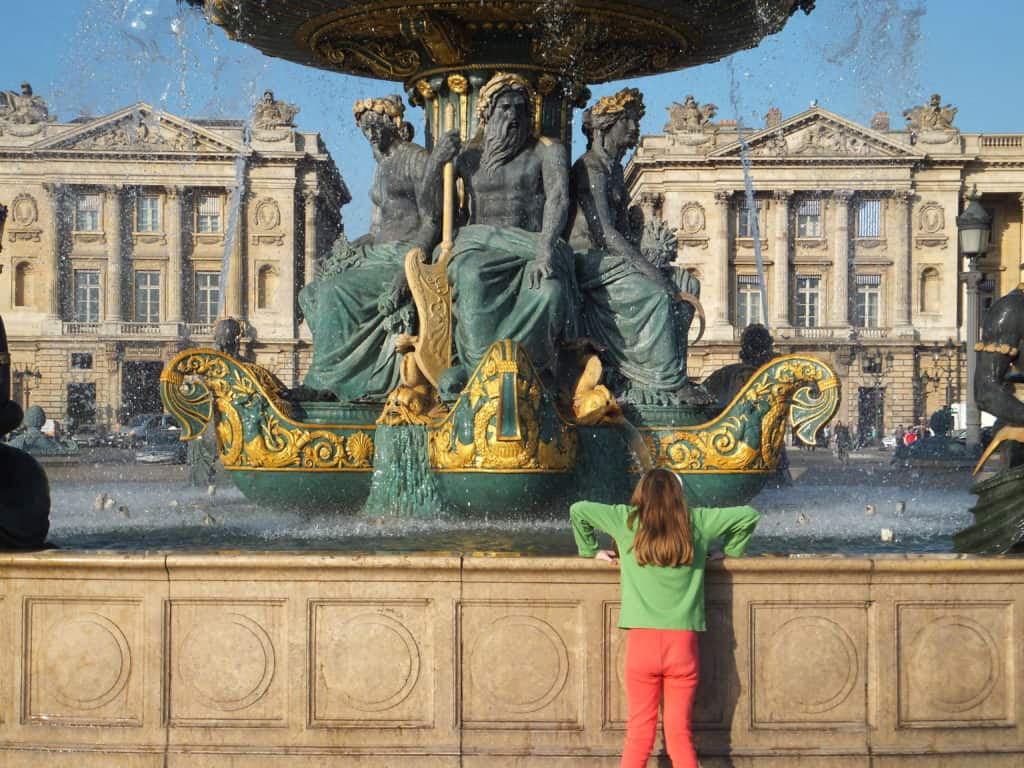 This post may contain affiliate links. If you click an affiliate link and make a purchase then we receive a small commission at no additional cost to you.
Paris is one of the world's most popular cities drawing millions of visitors each year to experience the museums, art galleries, famous landmarks, shopping, and great food. It may not be the first city that springs to mind when considering a family vacation, however, a family trip to Paris can be a lot of fun for kids.
Read: 36 Books Set in Paris: A Literary Escape to the City of Light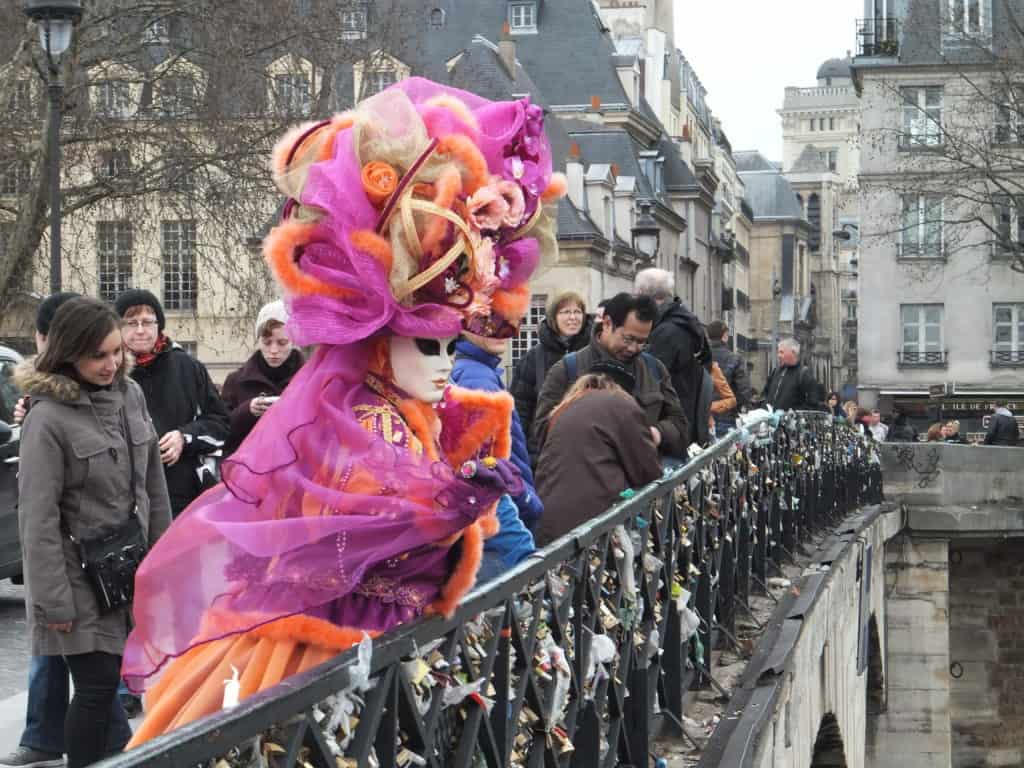 Paris is certainly an easy city to get kids excited about as they most likely have heard about famous landmarks such as the Eiffel Tower and there are a number of books and movies set in Paris that can be used to familiarize them with the city prior to your visit (Madeline and Disney's Ratatouille or The Hunchback of Notre Dame are good examples).
In fact, the one thing that my 8 year old was most excited about before our trip was seeing the Mona Lisa up close – and she wasn't disappointed despite the small size of the painting and the crowds surrounding it. The look of pure joy on her face when she first saw that painting would convince anyone that kids can enjoy themselves in Paris.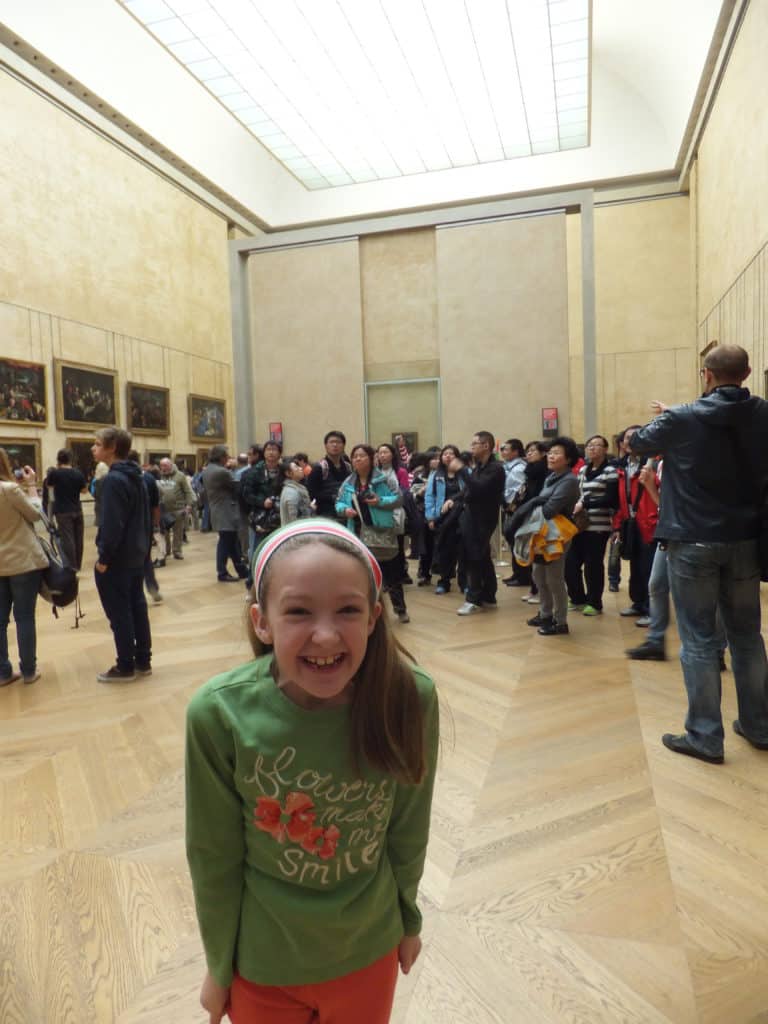 We thoroughly enjoyed our spring trip to Paris and even had lovely weather up until the very last day. We found there to be plenty of family-friendly activities to choose from depending on a family's particular interests.
Here are a few of our recommendations of the best things to see and do in Paris with kids based on our Parisian experiences.
Parks and Gardens
Paris has an abundance of green spaces that are perfect for families to spend some time relaxing or playing in and they are free to visit although you will have to pay for activities such as rides on old-fashioned carousels or attending puppet shows. Two of our favourite gardens in central Paris are Luxembourg Gardens and Tuileries Gardens where tourists and residents alike flock to enjoy the beautiful weather.
Luxembourg Gardens
Beautiful Luxembourg Gardens (Jardin du Luxembourg), located in the 6th arrondisement on the border between Saint-Germain-des-Prés and the Latin Quarter, was a favourite that we were able to visit more than once as we were staying in the neighbourhood.
The Luxembourg Gardens are a popular spot on the Left Bank because there is so much to do. Visitors walk or jog the pathways or simply pull up a chair around Le Grand Bassin to soak up the atmosphere, read a book or watch children sail boats among the ducks.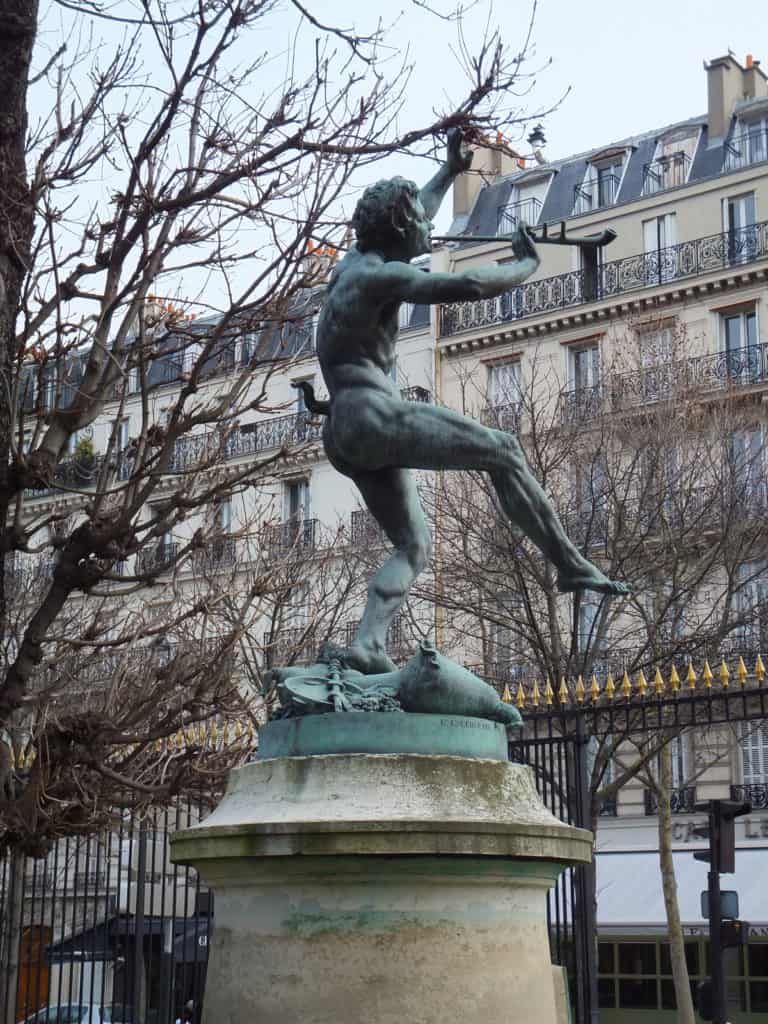 There is an enclosed playground for young children, pony rides, a carousel and a Théâtre des Marionnettes (puppet theatre). There are also food kiosks and open air cafés which makes it a great place for a snack break in the midst of a busy day of sightseeing.
One of the most popular activities for kids in the gardens is sailing boats on the ponds but, unfortunately, our March visit was too early for boating season so that will have to wait for another time.
Rue de Médicis – Rue de Vaugirard – 75006 Paris. Admission to Luxembourg Gardens is free but there is a fee for activities such as the puppet theatre, pony rides and carousel.
Read: Visiting Luxembourg Gardens with Kids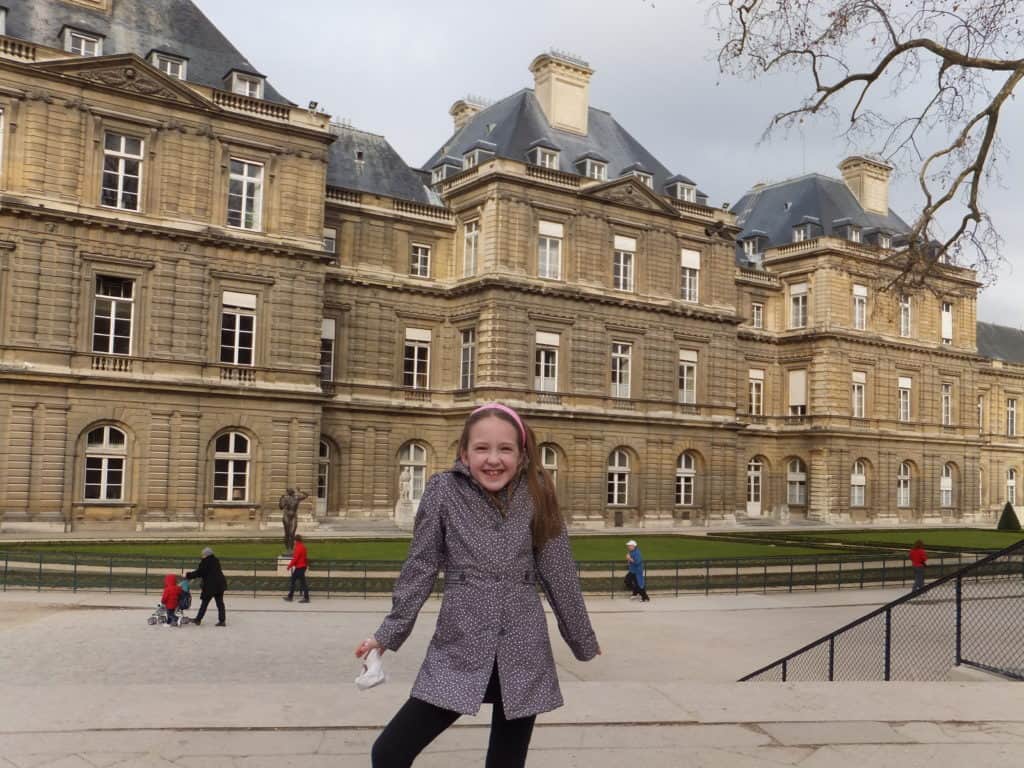 Tuileries Gardens
Another favourite in Paris was Tuileries Gardens (Jardin des Tuileries) where we spent time after visiting the Louvre museum. The centrally-located Jardin des Tuileries is one of Paris' most visited gardens and one of the most kid-friendly spots in the city. The gardens are located in the 1st arrondissement on the Right Bank and run between the Louvre and Place de la Concorde.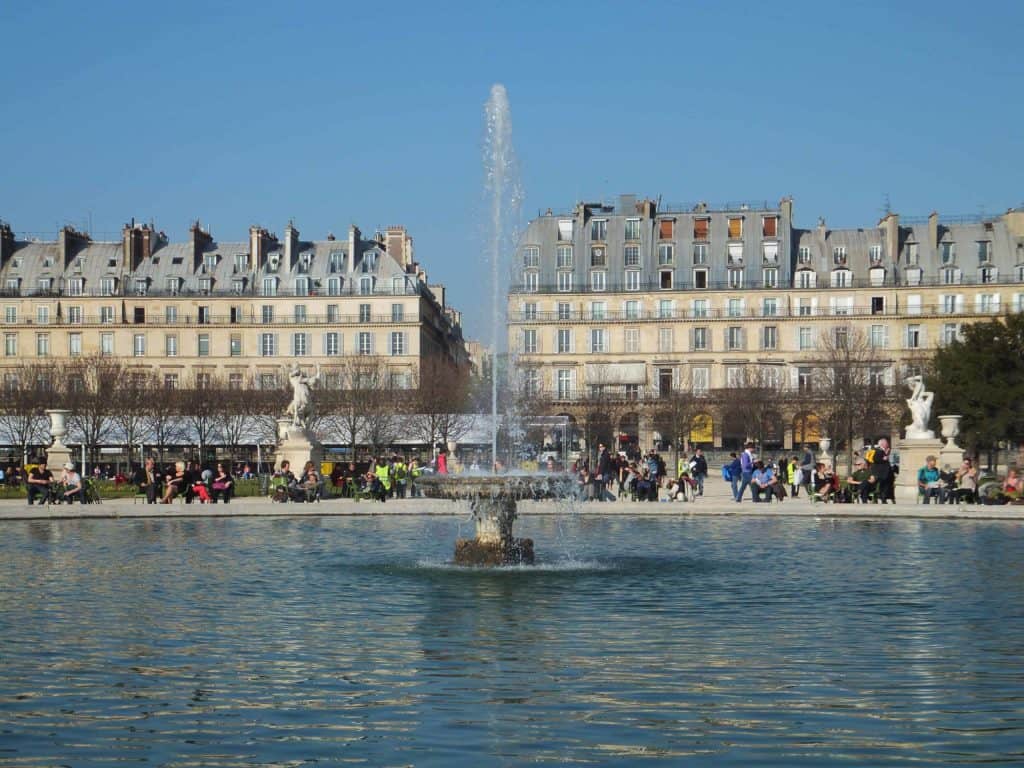 The formal gardens originally designed by Catherine de Medici in 1564 are fun to walk (or run around to blow off steam), there are lots of interesting statues to see (ideal for a treasure hunt), there's a children's play area, a ferris wheel and a festival held during the summer months. As in Luxembourg Gardens, sailing boats is popular here and there's a lovely old-fashioned carousel painted with charming images of Paris.
Tuileries Gardens is also home to Musée de l'Orangerie which is in the west end of the garden close to the Seine. This compact museum displays the gigantic paintings of Claude Monet's Water Lilies series on oval walls that were designed to Monet's specifications in order to provide 360 degree views of the artwork. The museum also features the work of a few other impressionist artists.
Place de la Concorde – 75001 Paris
Read: Enjoying a Spring Day in Tuileries Gardens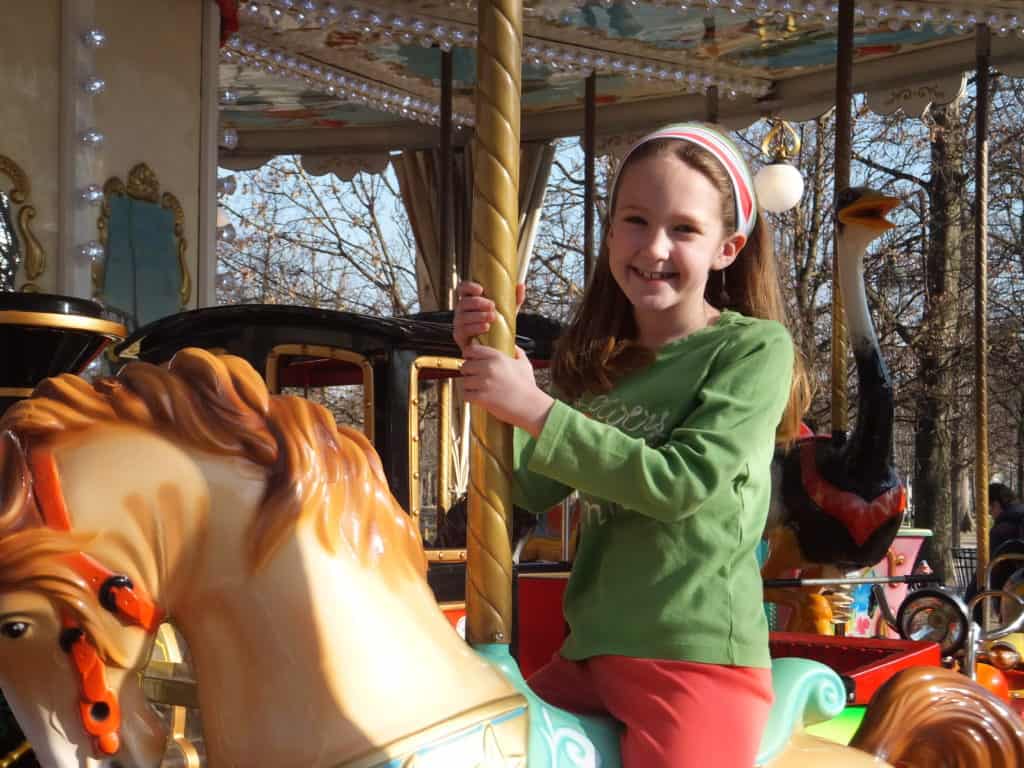 Museums in Paris
Paris is also home to some of the world's best art museums and most can be successfully visited with properly-prepared kids of any age. With younger kids it can be fun to look at photos of some of the art work that they will see beforehand and then have a scavenger hunt at the museum to find the pieces. Most museums also offer guided tours for families who are willing to pay for a private experience.
My 8 year old happened to love art so it was easy for us to visit museums but for children who are less enthusiastic it would be best to choose either the Louvre OR the Musée d'Orsay (not both) and plan to spend no more than a couple of hours. The Musée Rodin is a great choice for any kid because visitors can choose to skip the indoor museum and visit the gardens alone which is inexpensive and a much more enjoyable way to experience art for active kids who don't like the quiet of a museum.
Read: 9 Tips for Visiting an Art Museum with Kids
The Louvre Museum
The Musée du Louvre is a landmark in Paris and at more than 650,000 square feet is one of the largest, and busiest, museums in the world. There are more than 35,000 objects exhibited in the museum and it is said that it would take a visitor up to 9 months to see them all. Visiting a museum such as the Louvre with kids may seem like a daunting proposition but a successful visit is possible if you keep the limitations of your kids in mind.
My younger daughter knew that she wanted to see the Mona Lisa and the Venus de Milo because they were the works that she recognized from books and had heard about. Based on her interests, we decided that our focus for this visit would primarily be seeing those two works of art and then anything else that struck our fancy. We spent a couple of hours at the Louvre (including a snack break) and then headed out for a walk in Tuileries Gardens while everyone was still in a good mood!
The Louvre is located in the 1st arrondissement on the Right Bank. Open every day except Tuesdays. Admission is free to visitors under the age of 18.
Read: Visiting the Louvre with Kids: 8 Tips for a Successful Visit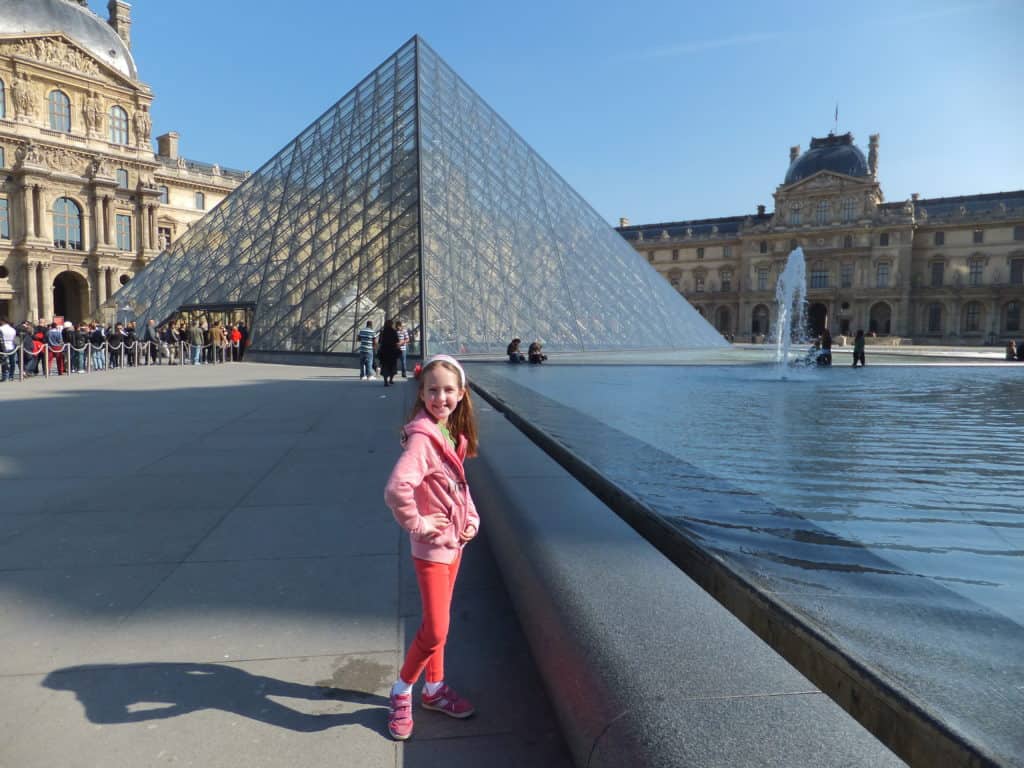 Musée d'Orsay
The Musée d'Orsay is my favourite museum in Paris and I was thrilled to have the opportunity to share my love of the impressionist works of art with my daughters. The museum is housed in the former Gare d'Orsay, a Beaux-Arts railway station built between 1898 and 1900, and holds mainly French art dating from 1848 to 1914 including masterpieces by Monet, Van Gogh, Degas, Renoir and more.
If you're worried about taking your kids to a museum in Paris then I would choose this one over the Louvre as I find it to be more family-friendly – it's smaller and I think the artwork appeals more to most kids (but maybe that's just because I prefer the impressionists!).
Esplanade Valéry Giscard d'Estaing 75007 Paris on the Left Bank of the Seine. Closed Mondays. Admission is free to all visitors under the age of 18 and all EEU residents under the age of 26.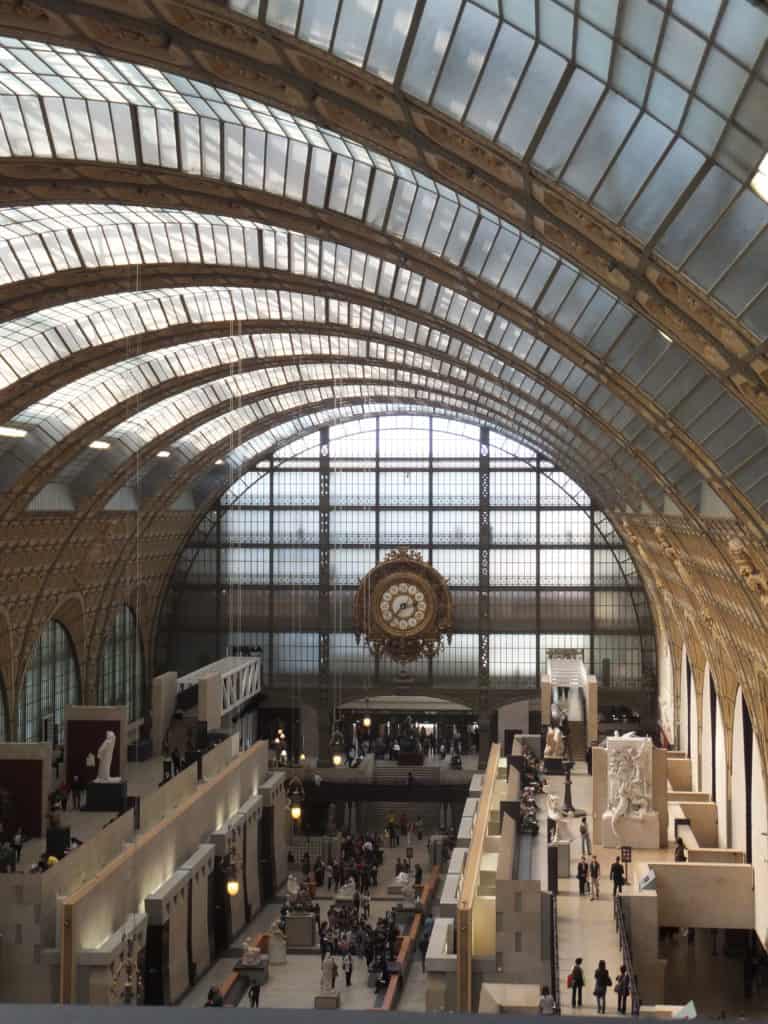 Musée Rodin
The Musée Rodin contains the largest collection of the work of Auguste Rodin at two sites – this location in Paris and in Meudon at the site of his former home. The museum was created in 1916 as a consequence of the artist's donation of his works to the French state and was opened in 1919. The permanent collections are housed in Hôtel Biron and outdoors there is a 7 acre garden which showcases many of Rodin's most famous sculptures.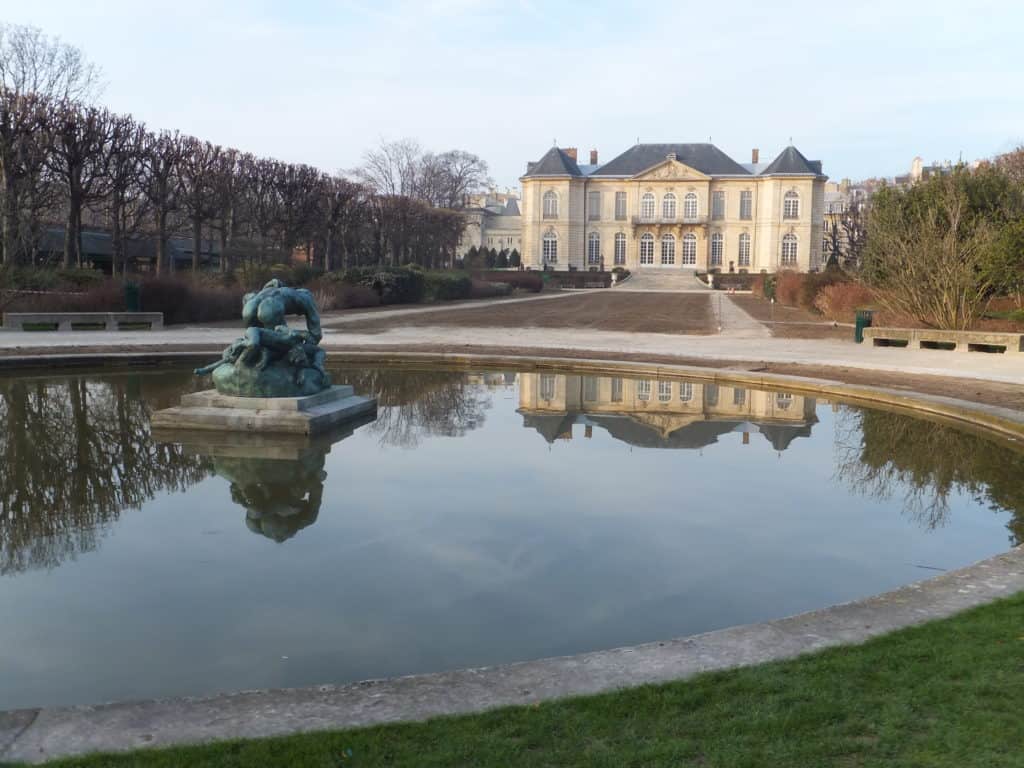 We arrived at the end of a busy day of sightseeing to discover that the museum was about to close so we were only able to fit in a short visit to the gardens but loved our walk through anyway. The outdoor gardens are very family-friendly and we paid only a small fee to visit so it was a bargain as well but I would have enjoyed seeing the permanent collections too.
77 rue de Varenne. Closed Mondays. Free to children under 18 years of age and EU residents under the age of 26. Free for everyone on the first Sunday of the month, from October to March.
Read: A Whirlwind Visit to Musée Rodin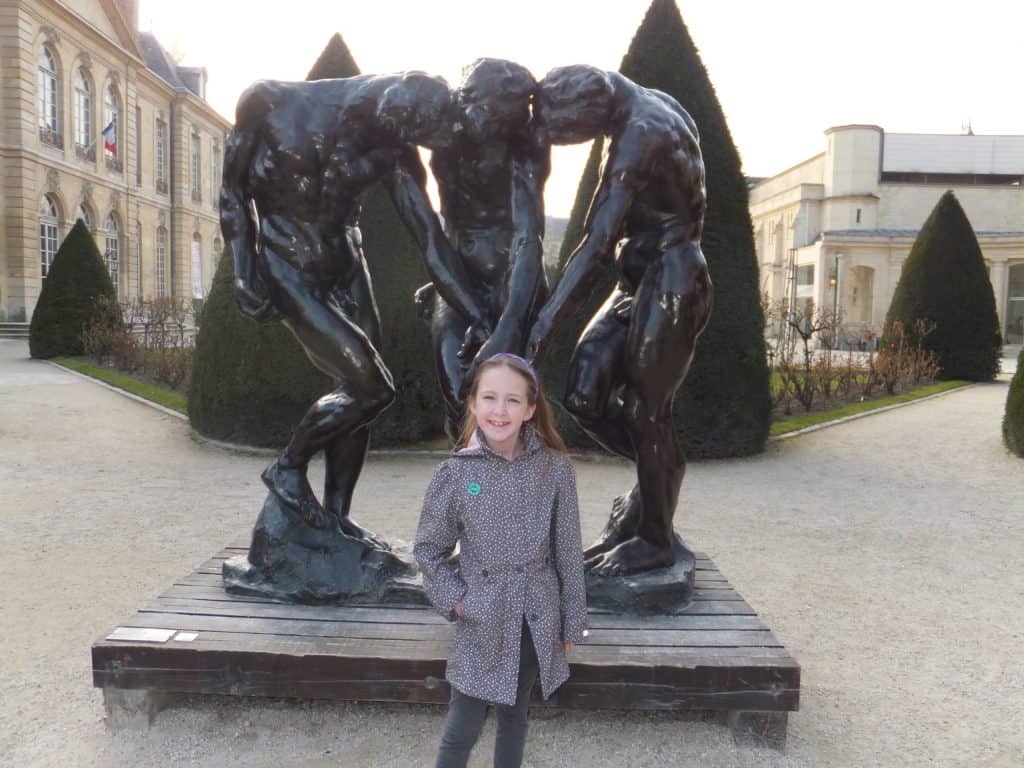 Landmarks in Paris
Paris is a city with many famous landmarks to visit like the Eiffel Tower, the Arc de Triomphe and Notre-Dame Cathedral. There are few children who won't be excited by the prospect of climbing to the top of one of these and looking out over Paris from the higher vantage point.
The Eiffel Tower
Visiting the iconic Eiffel Tower was one of the things that my kids were most excited about prior to our trip to Paris so we headed there on our first full day in the city. The 1,083 foot wrought iron tower, built by Gustave Eiffel for the 1889 World's Fair, was originally supposed to be torn down after 20 years but was saved for the utility of the radio antenna on top. The tower is now a symbol of Paris and one of the most visited monuments in the world with almost 7 million visitors a year.
There are several options available so when you purchase your tickets you will have to decide whether you want to go to the top of the tower or just as far as the second floor and whether you want a lift ticket or will take the stairs as far as the second floor. The tower has shops on every level, two sit-down restaurants (one is Michelin-starred) and also faster take-away/sit-down options on the Esplanade, 1st and 2nd levels which are more family-friendly.
The views are great but I think my kids loved the experience of just being at the Eiffel Tower more than they cared about what they actually saw. They also loved seeing the tower lit up at night and pointing out every time that we saw it playing "peekaboo" when we were walking around the city during the day. Be sure to buy your tickets in advance to save time waiting in what can be a very long queue at the tower.
Located in Champ de Mars (you can't miss it!). Time-stamped tickets can be purchased online up to two months in advance of your visit. There are a limited number of same day e-tickets available online. Stairs tickets are sold on the spot. Admission is free for children under 4. Reduced rates for children aged 4-12 and youth aged 12-24.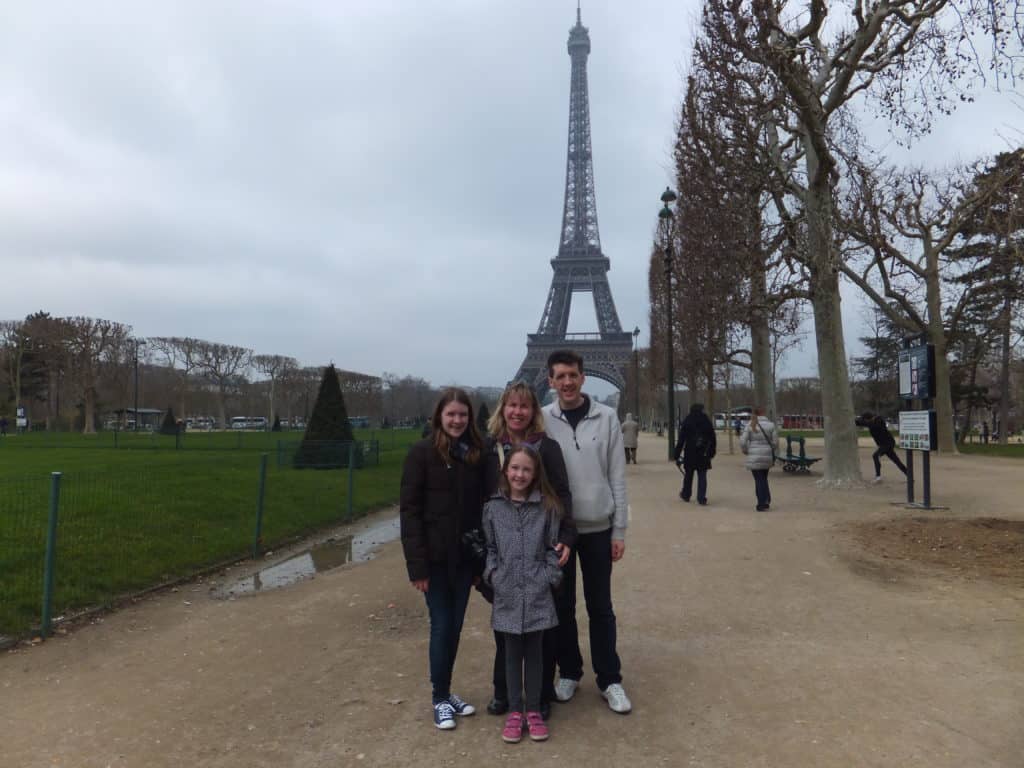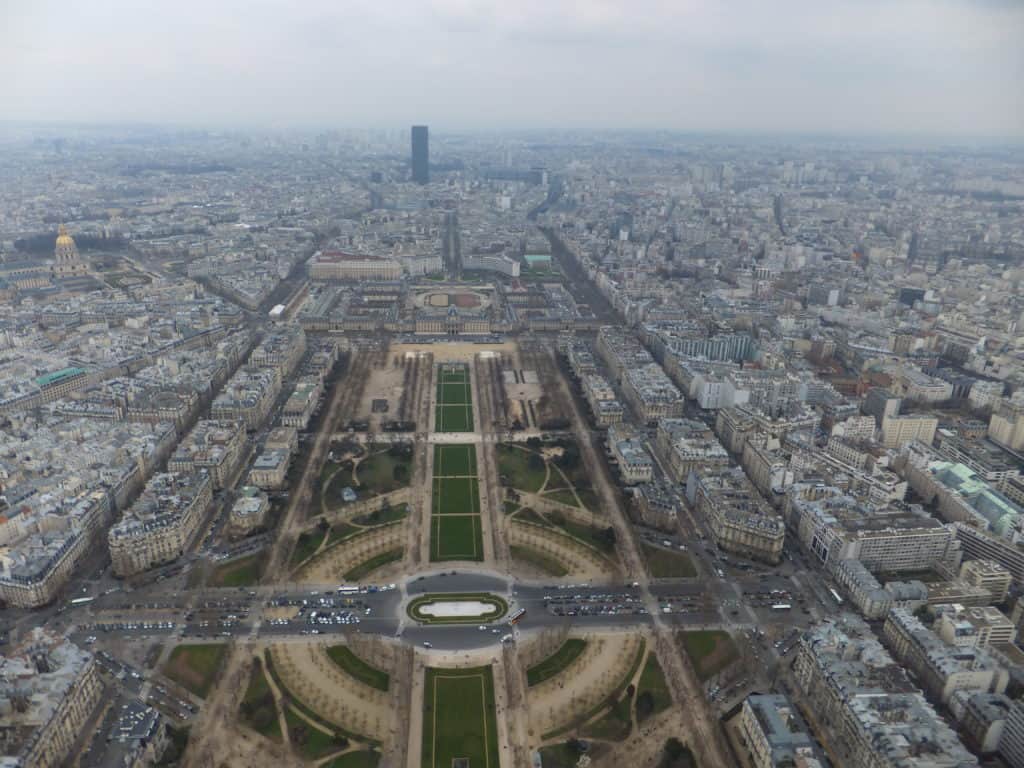 Notre Dame Cathedral
The Notre Dame Cathedral is another landmark that my daughters were excited to see thanks to the Disney movie The Hunchback of Notre Dame. We visited once and, since we were staying close by, we walked by to take photos several times.
Notre Dame Cathedral was built between the 12th and 14th centuries and has been designated a UNESCO World Heritage Site. Before the fire, it was visited by more than 12 million people each year.
Located in the 4th arrondissement on Île de la Cité – 6 Parvis Notre-Dame – Pl. Jean-Paul II, 75004 Paris. Restoration and reconstruction work continues on the cathedral to repair the damage caused by a fire in 2019. The cathedral is expected to reopen in December 2024.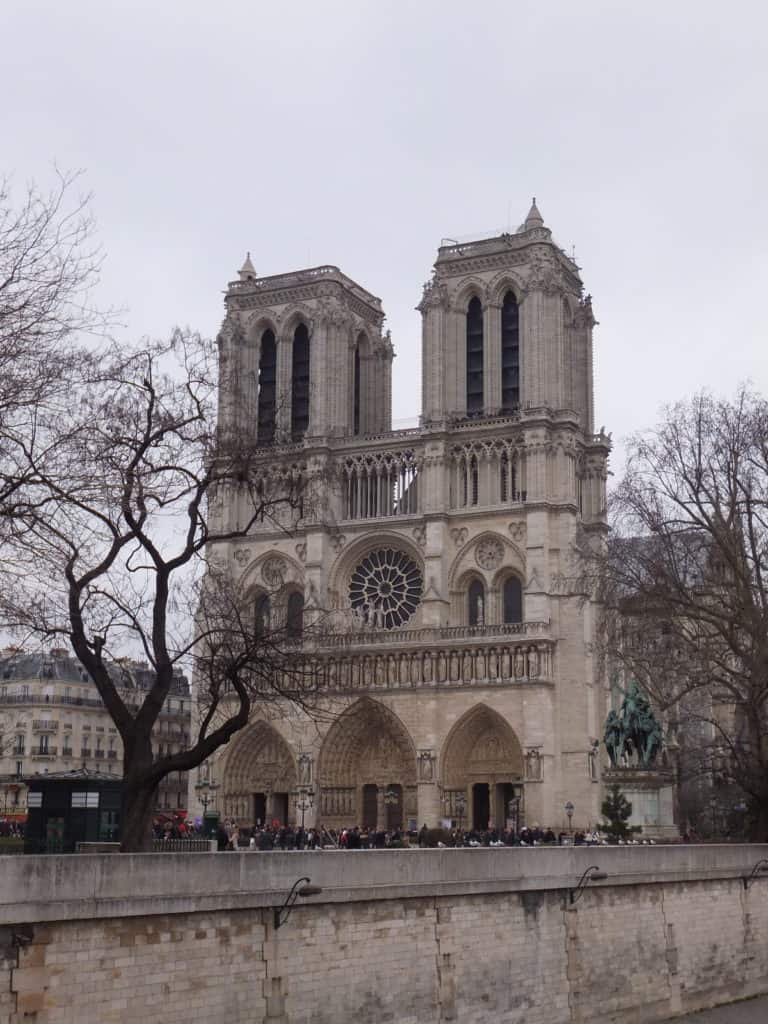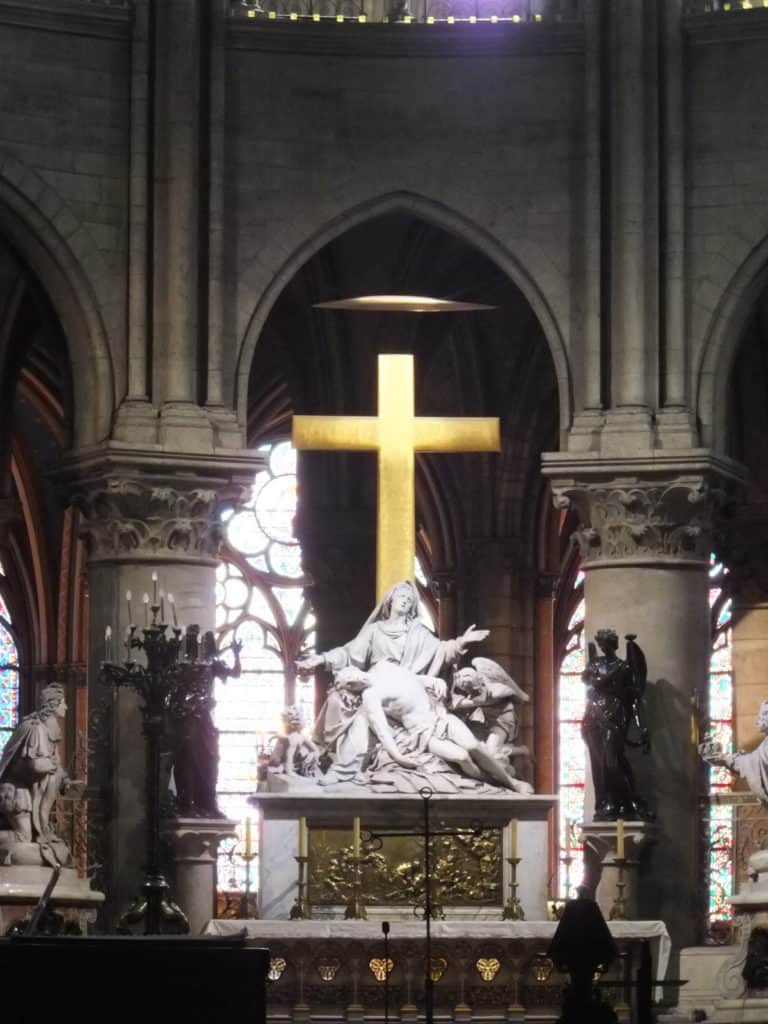 The Arc de Triomphe
If you take a walk from Place de la Concorde down the Champs d'Élysée then you will arrive at the impressive 50 metre high Arc de Triomphe monument. Napoleon ordered the construction of this triumphal arch, inspired by the Roman Arch of Titus, in 1806 and it was completed 30 years later. The Unknown Soldier was buried at the base of the arch in 1921.
From the top of the Arc de Triomphe there are great views of the city and of the (in)famous roundabout below. The roundabout is a bit of a free-for-all with 12 avenues leading into it, many lanes of traffic and no road markings – it is crazy to watch it from above as cars seem to be faced in every possible direction! Fortunately there's an underpass that pedestrians use to cross to the Arc.
Place Charles de Gaulle. Tickets can be purchased online in advance. Wearing a mask is recommended inside the monument. 2023 Admission: Adult – 13 Euros. Free for under 18 and 18-25 year old residents of the EU. Free admission every first Sunday of the month from November to March. Monument is closed January 1st, May 1st, July 24th and December 25th and closed in the morning on May 8th, July 14th and November 11th.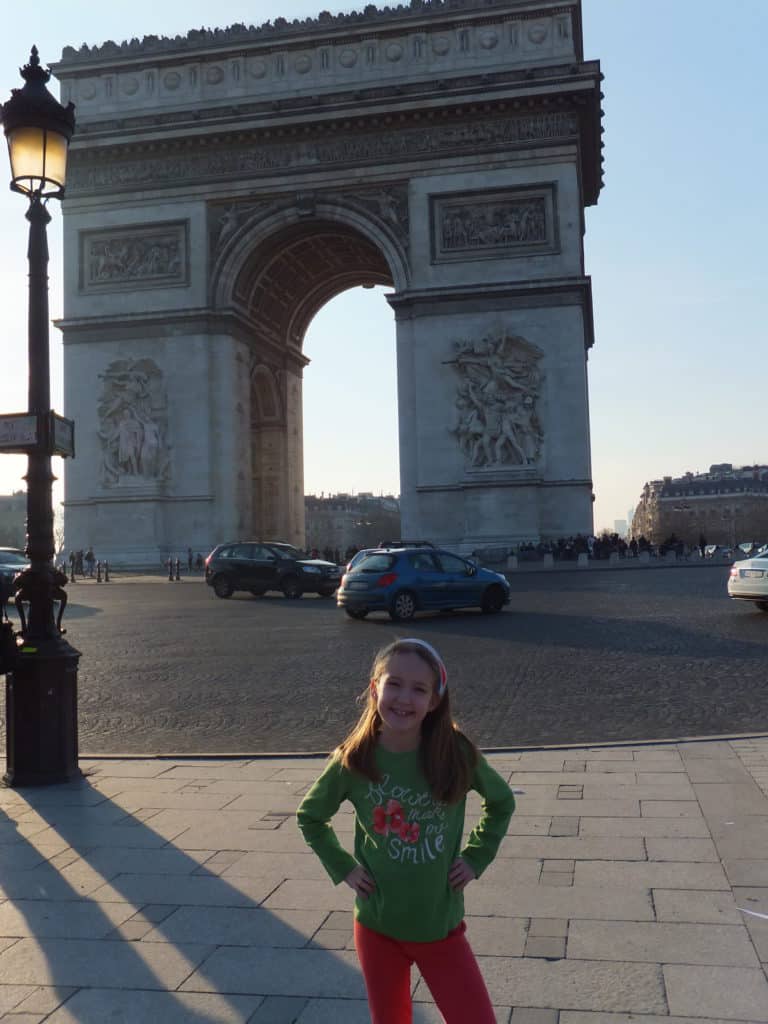 Window Shopping on the Champs-Élysées
The Avenue des Champs-Élysées which runs from Place de la Concorde to the Arc de Triomphe in the 8th arrondissement of Paris is often referred to as the world's most beautiful street and is a must for visitors to Paris – even those with kids.
The nearly 2 kilometre long street is a shopper's paradise but it's fun to walk the street and window shop the luxury brands even if you aren't planning a shopping spree. The Champs-Élysées is also now reserved for pedestrians one Sunday a month which makes it an even better experience!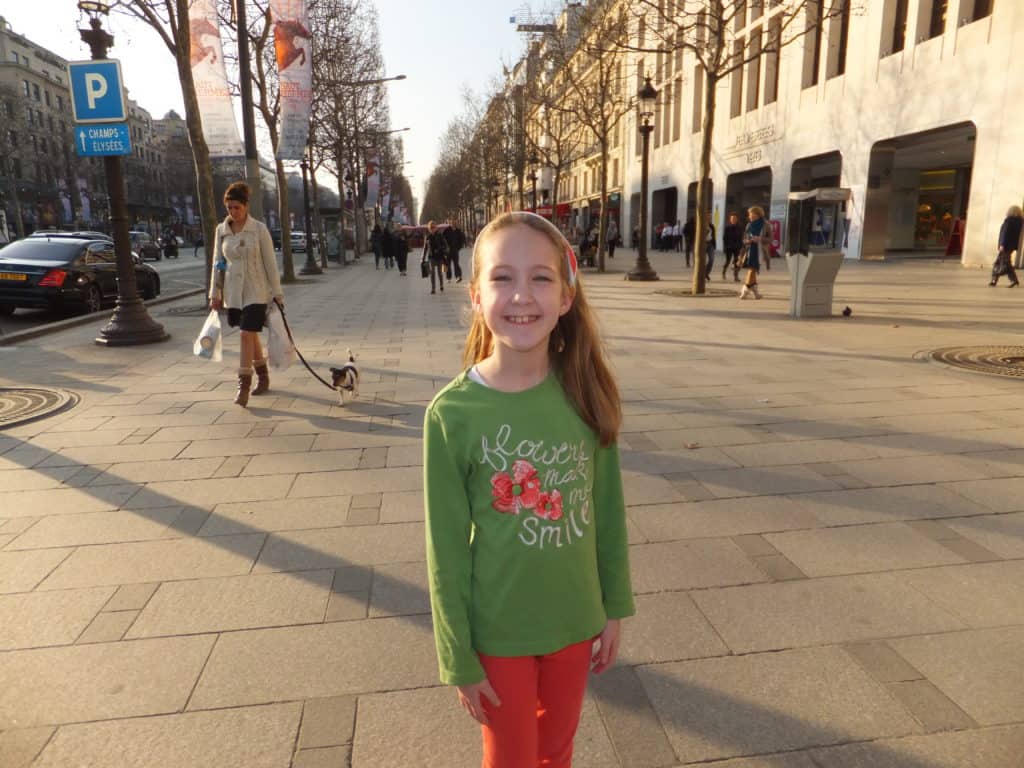 Visit Montmartre
We waited until our last day in Paris to visit Montmartre and the Sacré Coeur Basilica and, unfortunately, is was the one day in our 9 day visit that it rained with only the occasional glimpse of blue sky. We still enjoyed our visit but didn't spend as much time exploring the neighbourhood as we had planned to which was a shame since Montmartre is known for its cobblestoned lanes, artists and village atmosphere.
Our brief visit included a stop to take photos of Moulin Rouge (my girls, of course, knew nothing of it then but now would be excited to see it because of the musical) before heading to the basilica which was still quite crowded despite being in the off-season on a rainy day. My kids did enjoy riding the Montmartre tourist train (Le Petit Train de Montmartre 40 minute guided tour) and by the time we were leaving the rain had let up a bit and a couple of artists had started to set up on the street.
Sacré Coeur Basilica is located at 35, Rue du Chevalier de la Barre. The Basilica is open every day from 6.30 am to 10.30 pm. Entrance is free. There is an admission fee to access the dome.
2023 pricing for Le Petit Train de Montmartre – Adult: 8 Euros; Child 3-12: 4.50 Euros. Runs every day from 10 am – 6 pm.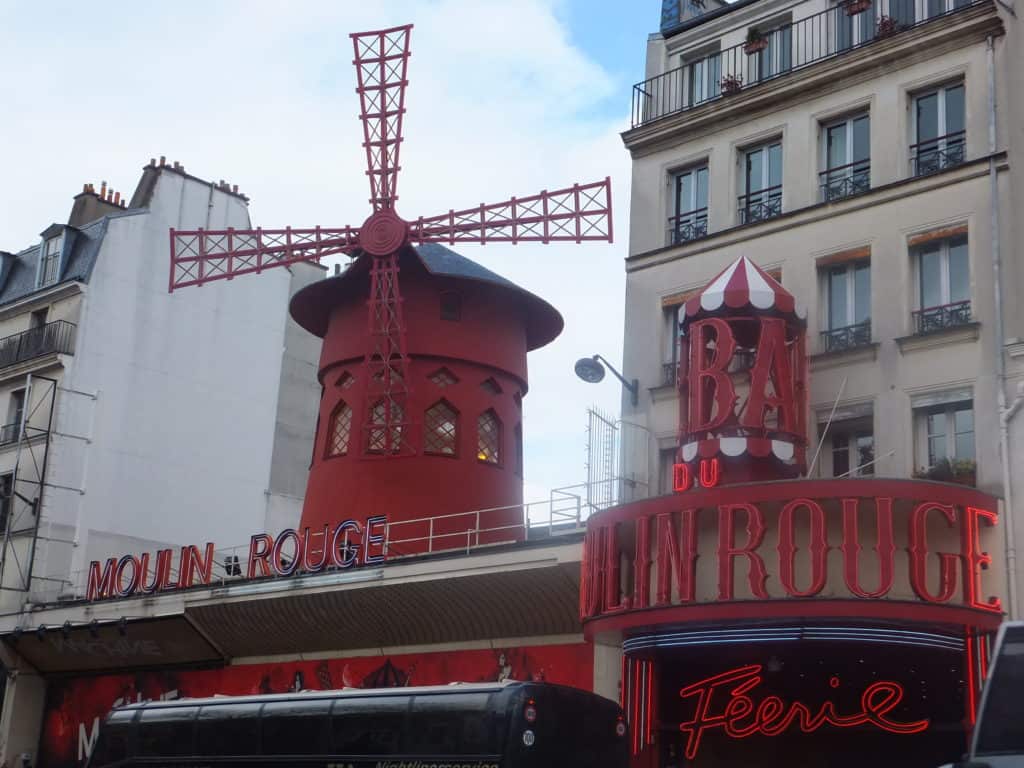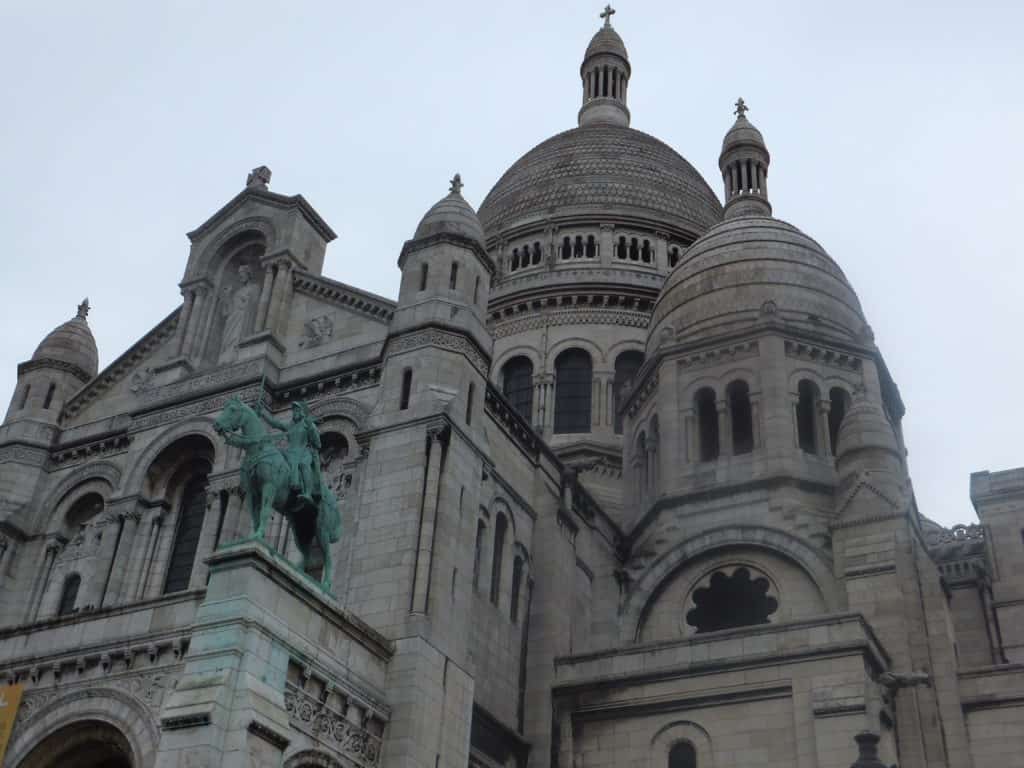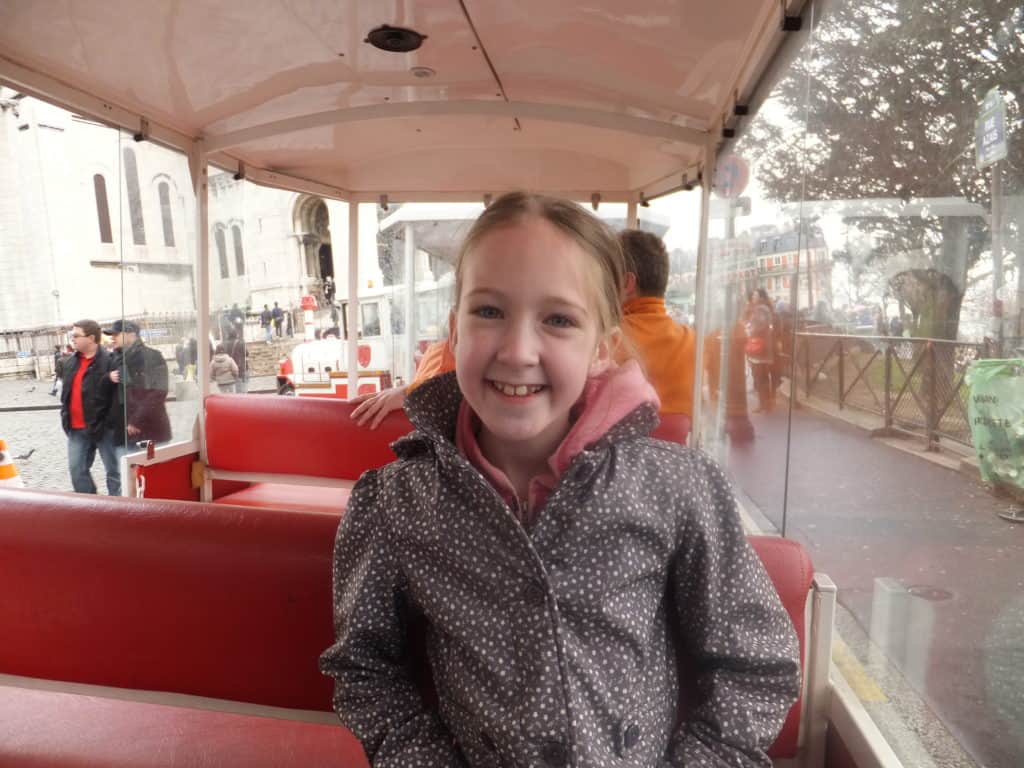 Eat Ice Cream at Berthillon
If you want to keep the kids happy then take them for ice cream at Paris' most famous ice cream shop. The shop was first opened in 1954 by Raymond Berthillon and Berthillon has been serving up delicious ice cream made from high quality ingredients ever since. There will likely be a queue but the ice cream is worth the wait!
31 Rue Saint-Louis en L'Île. Closed Mondays and Tuesdays.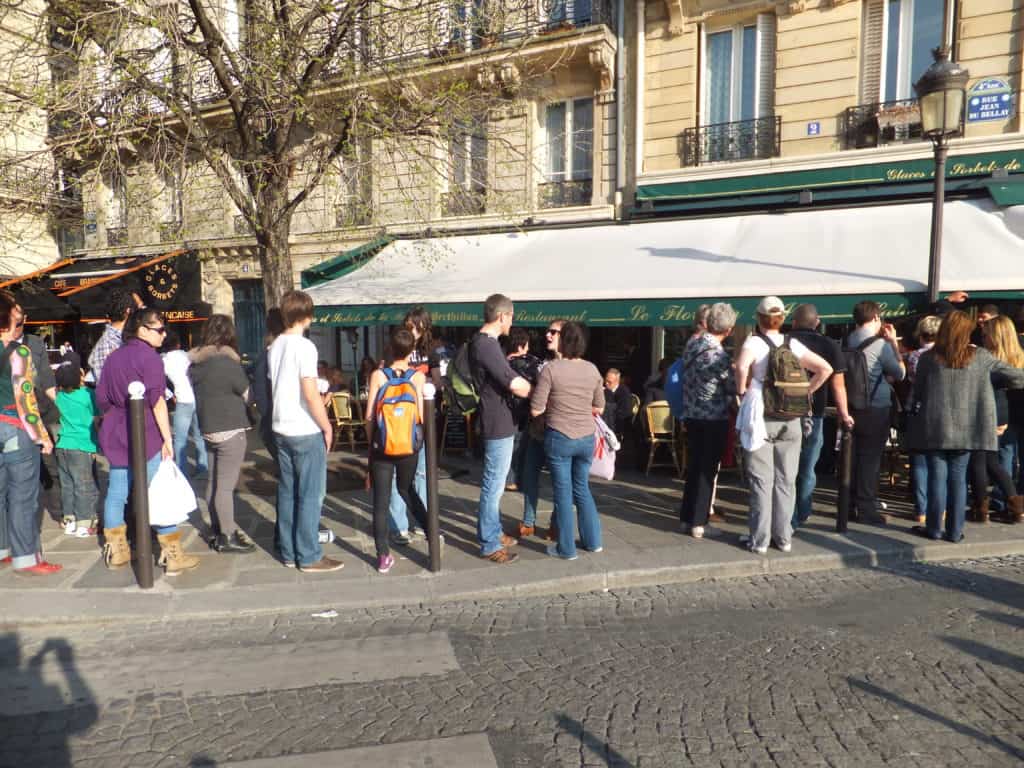 Take a Boat Trip on the Seine River
Visitors can also cruise the Seine River for a view of the city's famous landmarks from the water and an up close view of the many bridges. Sitting back and enjoying the view from a river boat also provides an opportunity to rest little legs that may be tired from all the walking in Paris and on a warm day there is nothing better than cruising down the Seine with a light breeze on your face.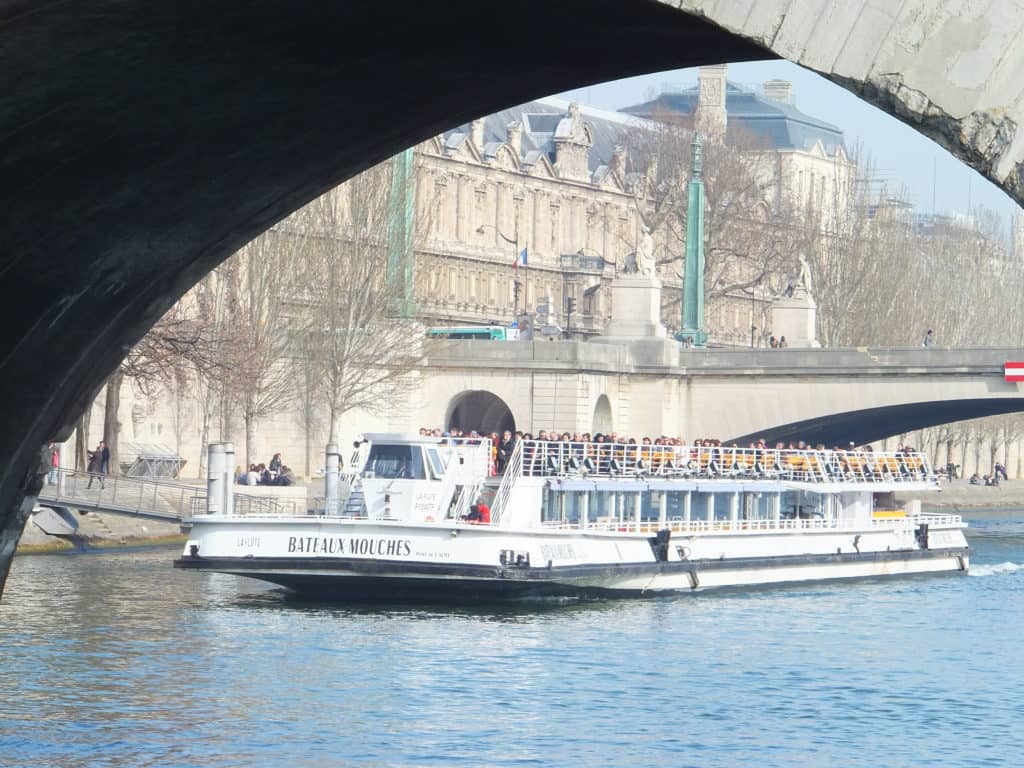 We chose to cruise with Bateaux Mouches, operating in Paris since 1949, but there are several companies that offer similar cruises on the Seine River in various sizes of boats. Many offer brunch, lunch or dinner cruises as well but a simple cruise focused on the sights seemed to me like the better option with kids.
Bateaux Mouches departs from Pont de l'Alma on the Right Bank and sails past many of the city's iconic landmarks including the Louvre, Hôtel de Ville, Conciergerie, Musée d'Orsay, Palais de Justice and the Cathedral of Notre Dame.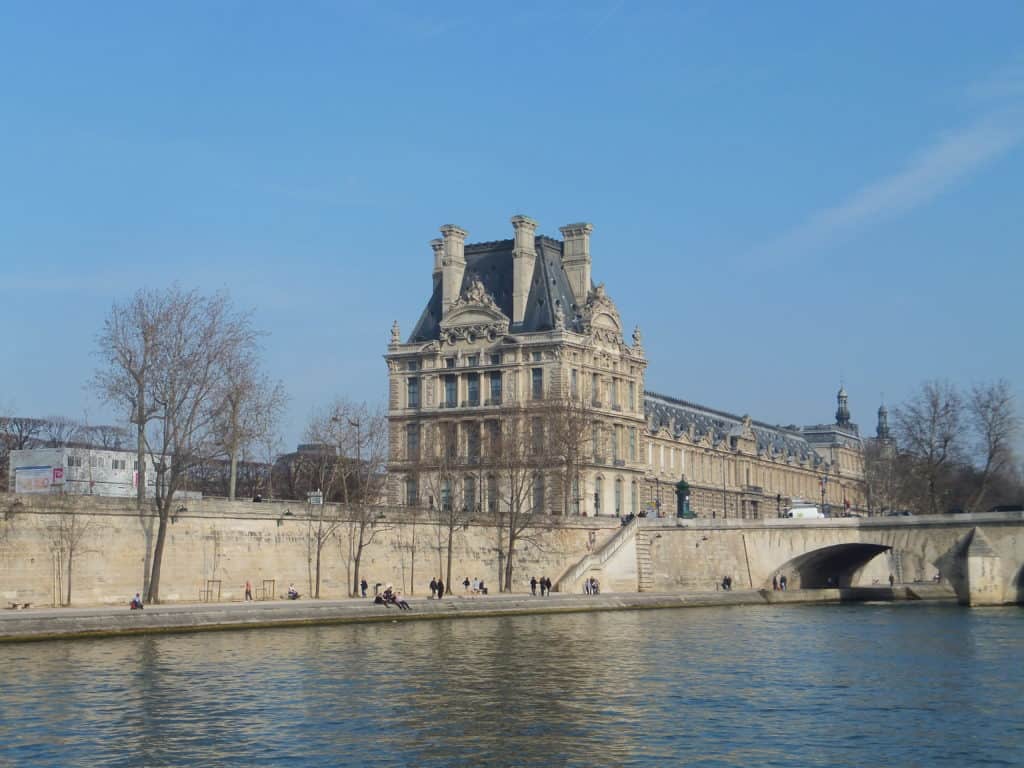 We had only a short wait before we were able to board our boat and found seats on the top deck where we could enjoy the warm sunshine and gentle breeze as we cruised down the river for just over an hour enjoying the narration and the beautiful views of Paris.
Tickets can be purchased at the dock or can be purchased online in advance. Tickets purchased online are valid for 2 years from date of purchase. There are more frequent departures during high season (April – September) than in low season. Cruise lasts approximately 1 h 10 minutes. 2023 ticket prices – Adult: 15 Euros; Children under 13: 6 Euros; Children under 4: free.
Read: Cruising on the Seine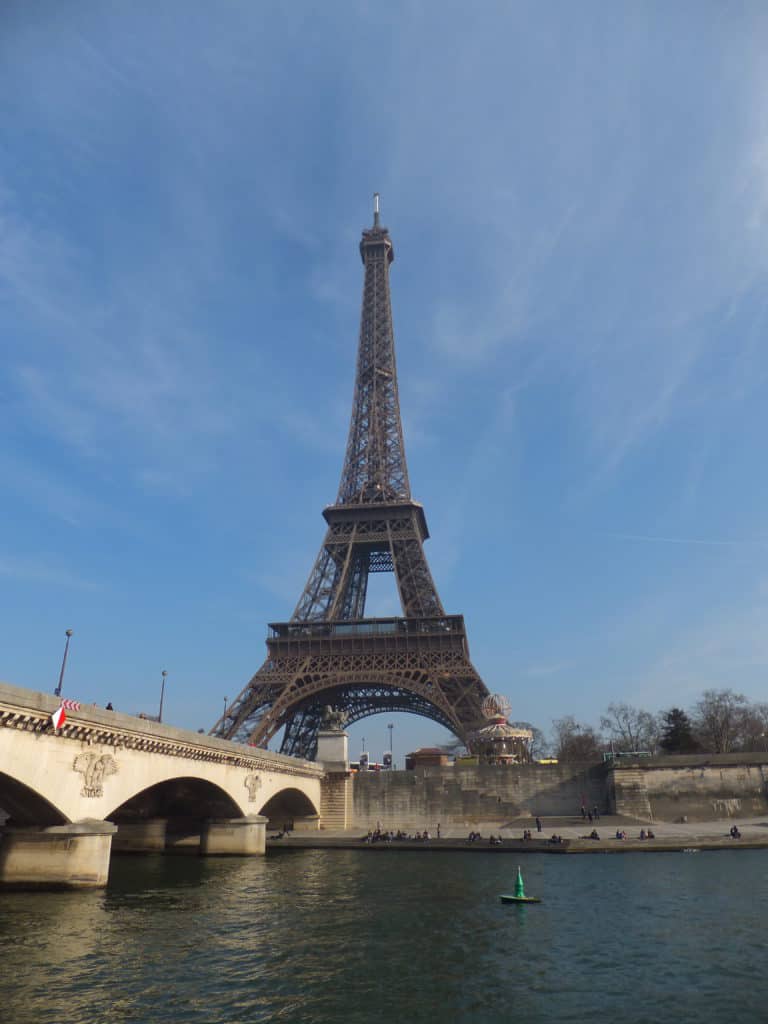 Wander the Streets of Paris
Don't spend all of your time rushing from one attraction to another – much of the charm of Paris is just wandering the streets and soaking up the city's atmosphere. There's beauty around every corner – and probably a great café as well if you need to feed your troupe regularly!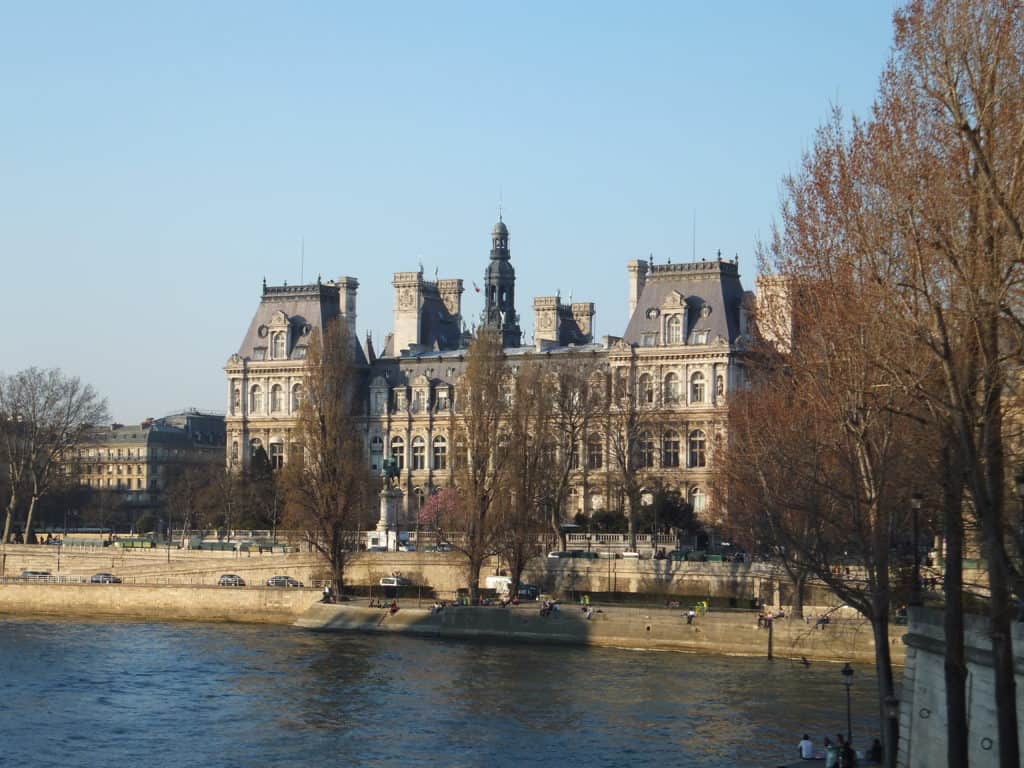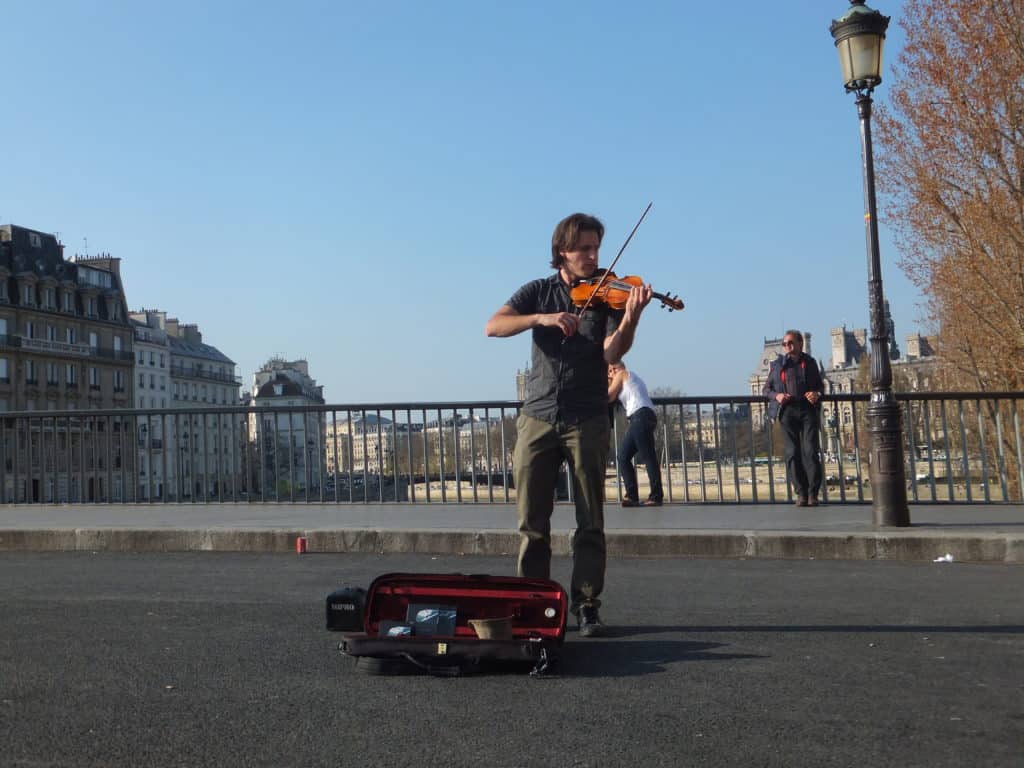 Day Trips from Paris
A day trip out of the city can be just the break that a family needs after a few hectic days of sightseeing. We visited both the Palace of Versailles and Disneyland Paris which are just a short train ride from central Paris and also booked a full day private tour to Normandy which is a 2.5 hour drive from the city. We travelled by train to Geneva one day as well to visit friends – 3 hours and a bit in each direction so farther than I would generally want to travel for a day trip and not a typical excursion from Paris but doable.
Day Trip to Versailles
The UNESCO World Heritage Site of Château de Versailles is a stunning palace with equally impressive gardens that will appeal to the princess in any little girl. I had wanted to visit the palace when we honeymooned in Paris but it was closed due to a strike so I was happy to finally get a chance to visit many years later.
Versailles is an easy day trip from Paris by train and the palace is just a short walk from the train station.
Read: Visiting the Palace of Versailles with Kids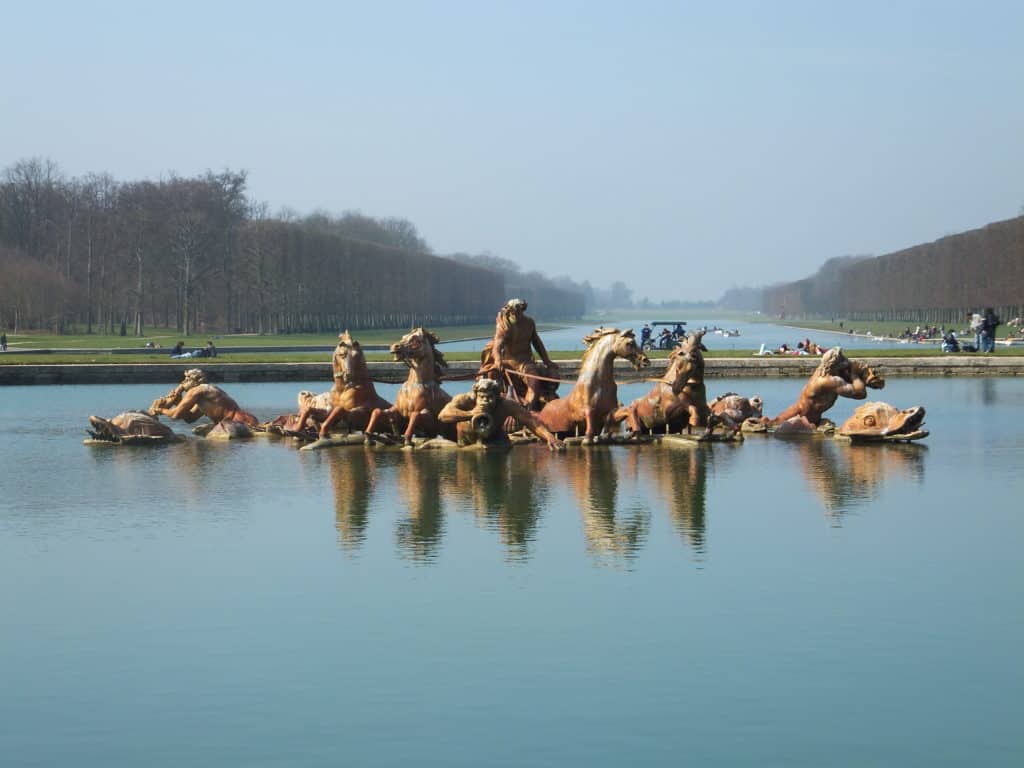 Day Trip to Disneyland Paris
My kids wanted to visit Disneyland Paris so badly that I just couldn't say no. When I'm planning trips I try to let everyone have input into what we are going to do and make compromises. I knew that they would be much more agreeable to visiting some of the places that I wanted to on our Parisian trip if I let them choose a day at Disneyland Paris (and truth be told, I had just as much fun as they did!)
If your kids are Disney fans then they will love spending the day at Disneyland Paris – it's Disney but European and it's an easy day trip from the city!
Disneyland Paris is located in the suburbs (40 km or so from the centre of Paris) but is easily accessible by RER train from central Paris.
Read: 10 Reasons to Visit Disneyland Paris on a Trip to Europe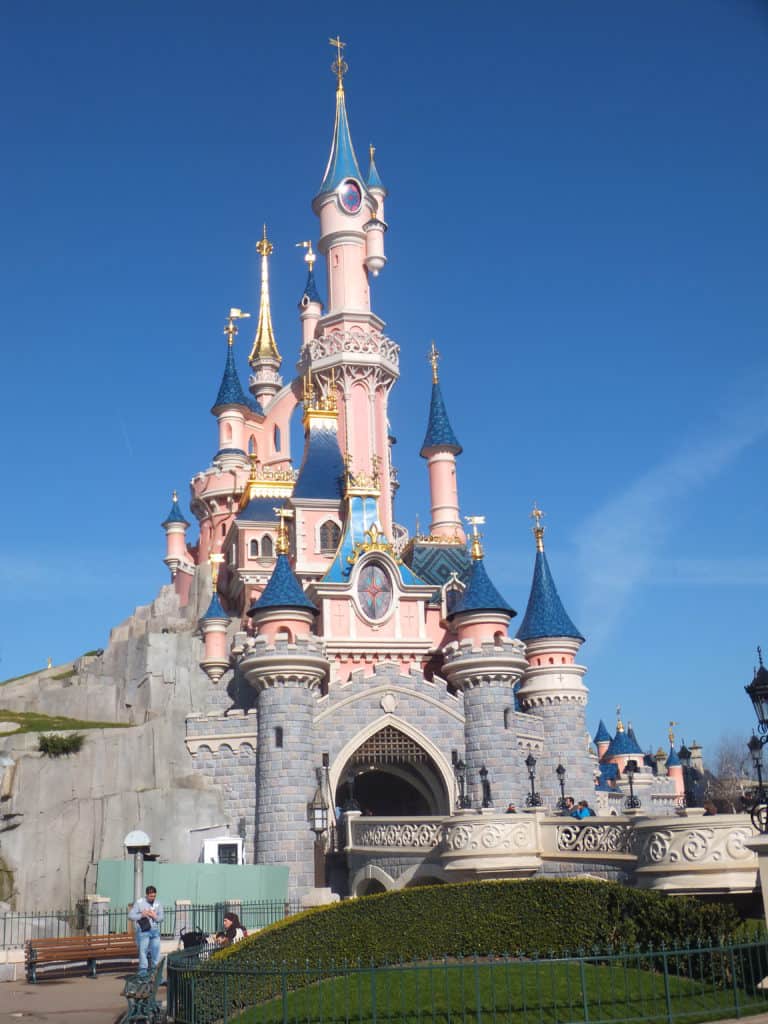 Day Trip to Normandy from Paris
My husband and I had both long wanted to visit the Canadian D-Day sites and we felt that it would be of great educational value to our daughters. It ended up being one of the more memorable days of our trip and taught my girls far more about World War II than they could ever learn from a textbook.
Our guided tour took us to Juno Beach where the Canadian troops landed on D-Day, the Juno Beach Centre and the Canadian War Cemetery and we finished up the day with a visit to Bayeux for a stroll around town and to the Tapestry Museum. The day trip lasted about 12 hours from start to finish which was a long day but our 8 year-old held up just fine.
Read: A D-Day Tour of Normandy with Kids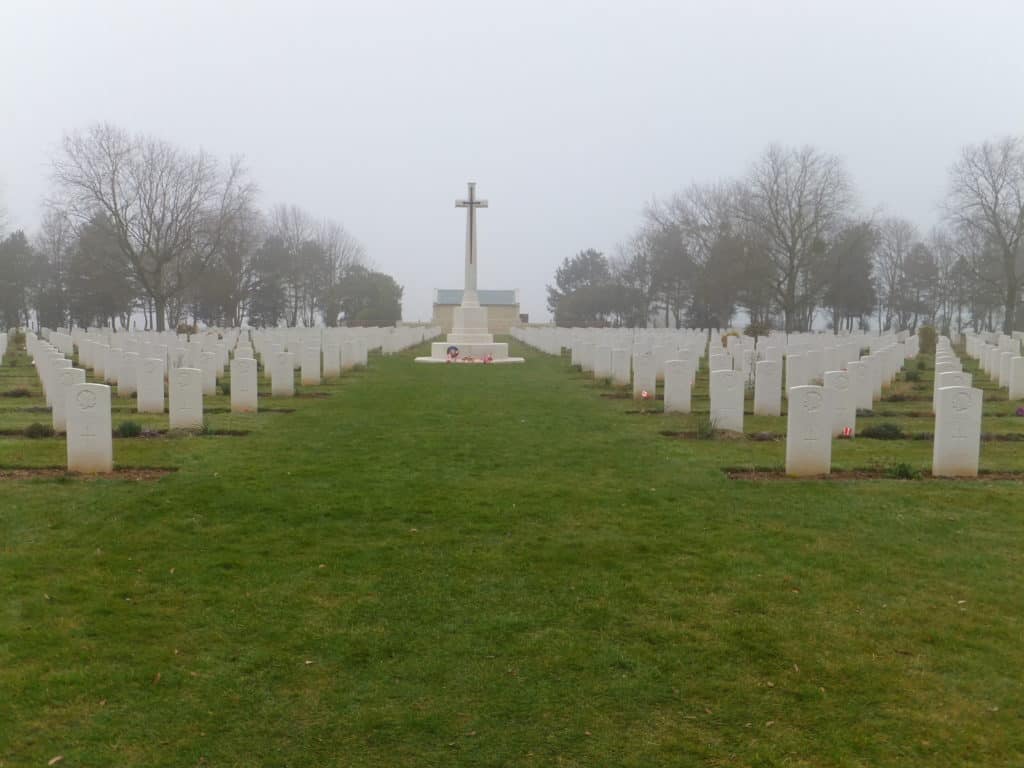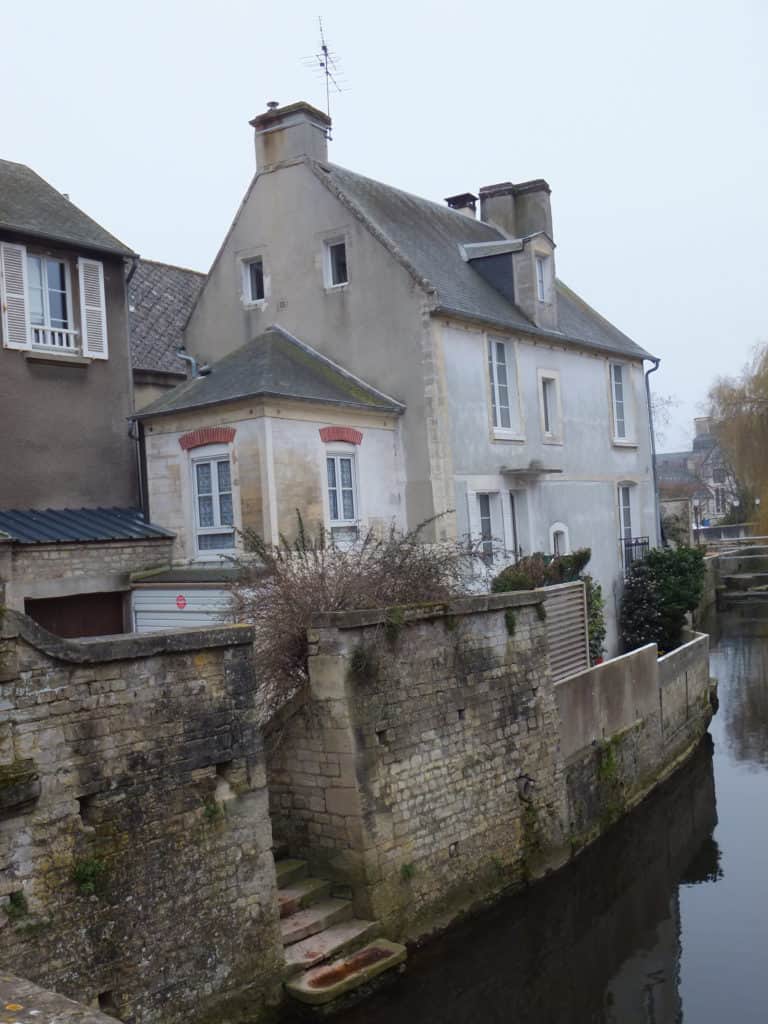 So should you take your kids to Paris? Of course! The endless list of things to do in Paris makes the city a perfect destination for families and if anyone even thinks about complaining then a visit to the nearest patisserie to purchase a sweet treat will generally restore the mood. With 9 days in the city we were able to see nearly everything that we had planned, however, Paris left us longing to return for more.
Where to Stay in Paris with Kids
One of the charms of Paris is that it is such a lovely city to see on foot so it's best for families to choose accommodations in a central neighbourhood which will allow for walking to many of the main attractions without tiring out little legs.
We stayed at Le Prince Régent Résidence & Spa in the 6th arrondissement (St. Germain-des-Près/Latin Quarter) which was ideally located for walking to most everywhere that we wanted to visit in the city.
Most families will prefer either renting an apartment or staying in a hotel such as this which has apartment-style suites as the additional living space and a kitchen to prepare some meals will be most appreciated. (Read reviews of Le Prince Regent on TripAdvisor)
Pin This For Later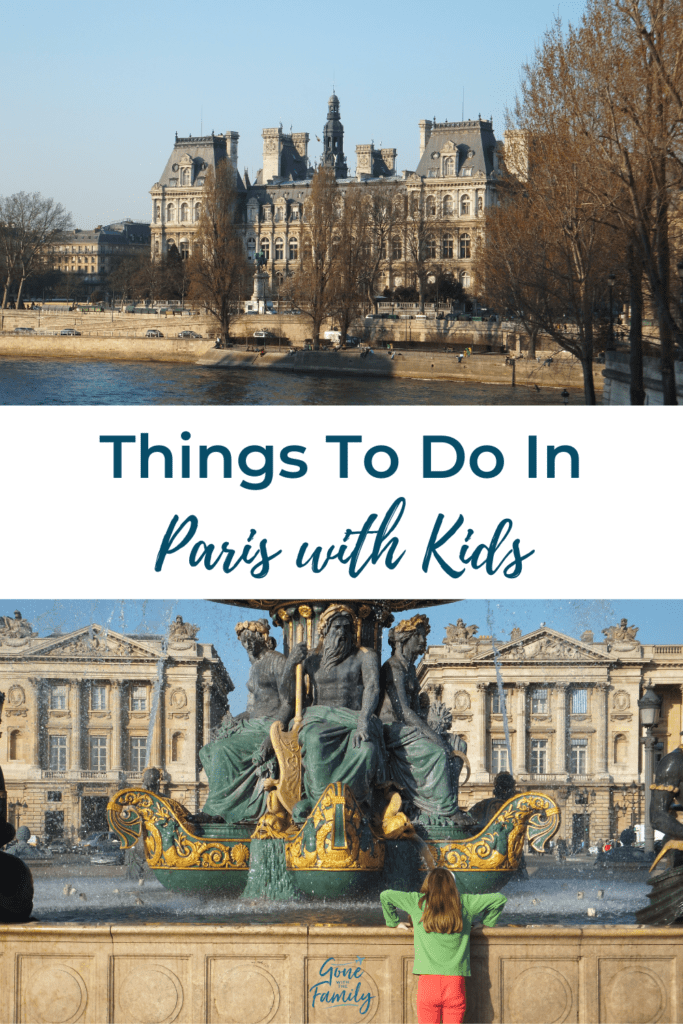 Related Articles