Brainstorming spring break destinations? Think beyond the beach and amusement parks and consider Europe for spring break. These 11 recommended spring break destinations in Europe are family-friendly and fun to visit at any time of the year.
Updated 2023
If you're brainstorming spring break ideas then you should definitely think beyond the beach and theme parks and consider Europe. We have enjoyed 7 spring breaks in Europe and it has become my favourite time to travel there. Spring break season (March and April) is a great time of year to visit many European cities because it's both less crowded and less expensive than a similar trip would be during summer vacation. 
Read our Budget Tips for Family Travel in Europe
This post may contain affiliate links. If you click an affiliate link and make a purchase then Gone with the Family will receive a small commission at no additional cost to you.
These 11 recommendations for the best European spring break destinations are fun and family-friendly any time of the year.
1. London, England
London is a favourite of our family – we have visited three times in March (four times counting our honeymoon!). We have also visited once during August and I much preferred our spring break trips to London even though the weather is less predictable at that time of year because I'm not a fan of large crowds and queuing to visit popular attractions. London is also a very expensive city but is a little easier on the wallet during the off-season than it is at the height of summer vacation.
There's so much to do in London that you can fill a week or more with activities and still not see everything – after four visits to London with kids we still have a wish list of things we have yet to do in and around the city!
Kids and teens will enjoy visiting historic attractions such as the Tower of London, Westminster Abbey and St. Paul's Cathedral, London's world-class museums (many of which have free admission), Royal attractions such as Buckingham and Kensington Palaces, and anything Harry Potter related.
It's also easy to hop on a train and day trip out of the city to Windsor Castle, Canterbury, Dover, Stratford-upon-Avon, Oxford, Cambridge, Bath and many more places.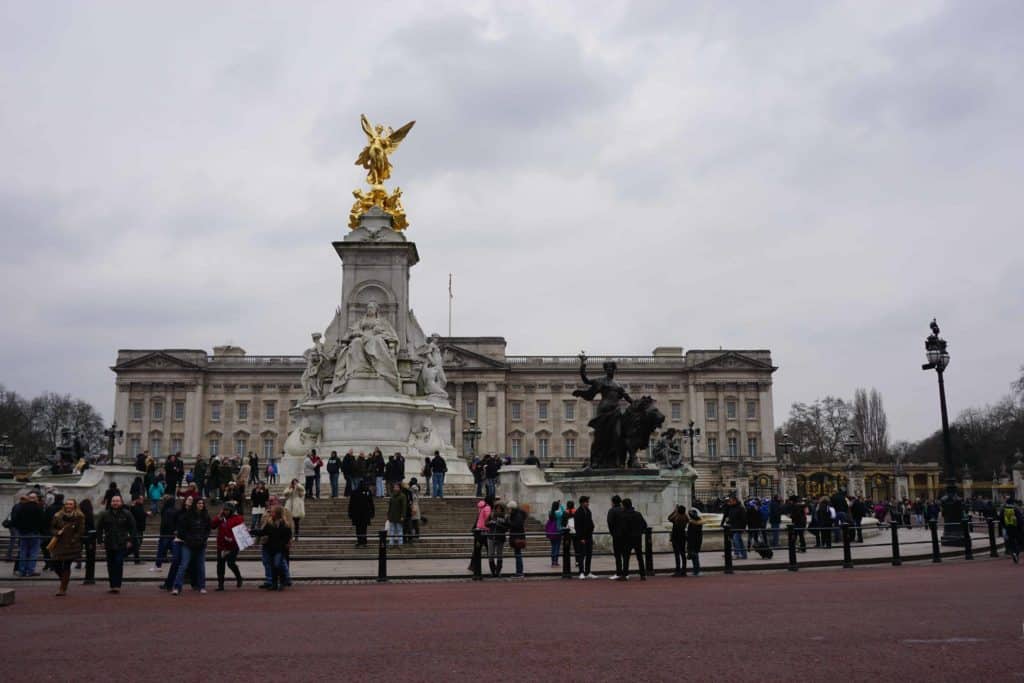 2. Paris, France
Paris is another expensive European city that is a little easier on the budget when you're able to travel outside of high season. You might get lucky, as we did, and enjoy a beautiful springtime in Paris even if you're visiting mid-March.
Paris lives up to its reputation as the world capital of romance but there are also plenty of family-friendly activities in the city. It's also quite easy to get kids excited about a visit because they will have heard of or seen photos of many of the city's famous landmarks.
We spent nine days in Paris on our spring break trip and enjoyed ascending the Eiffel Tower, visiting Notre Dame Cathedral, and cruising on the Seine. We also explored Luxembourg Gardens and Tuileries Gardens and browsed famous art at the Louvre (seeing the Mona Lisa in person was my younger daughter's favourite part of the trip), Musée D'Orsay and Musée Rodin.
I recommend allowing time for at least one day trip out of the city as well – we enjoyed both the Palace of Versailles and Disneyland Paris.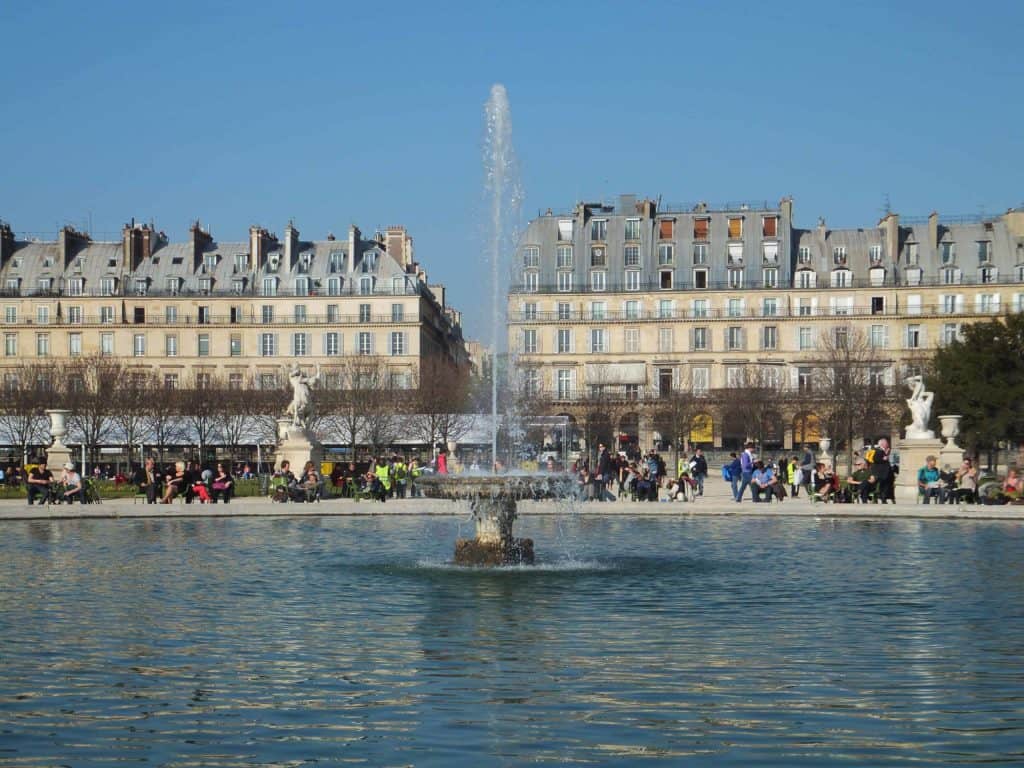 3. Rome, Italy
Rome was a wonderful spring break and educational family travel destination. It is filled with interesting history, culture and art. There are plenty of ancient Roman ruins to appeal to kids especially the impressive Colosseum. We enjoyed our tour here along with the Roman Forum and Palatine Hill. Families can even participate in gladiator school.
It's a great city to explore by walking with stops at the beautiful piazzas. If you need a nature escape, Villa Borghese is a great public park. The nearby Vatican City offers a wonderful side trip to visit the Vatican Museums and see the incredible Sistine Chapel. Visiting St. Peter's Basilica or climbing 350 steps to its dome is also a memorable experience.
Eating will never be an issue with plenty of delicious pasta, pizza and gelato choices. Look into pizza-making or gelato tasting classes. Lastly, don't forget to throw coins in the Trevi Fountain to ensure a trip back to Rome.
Contributed by Mary Solio, The World is a Book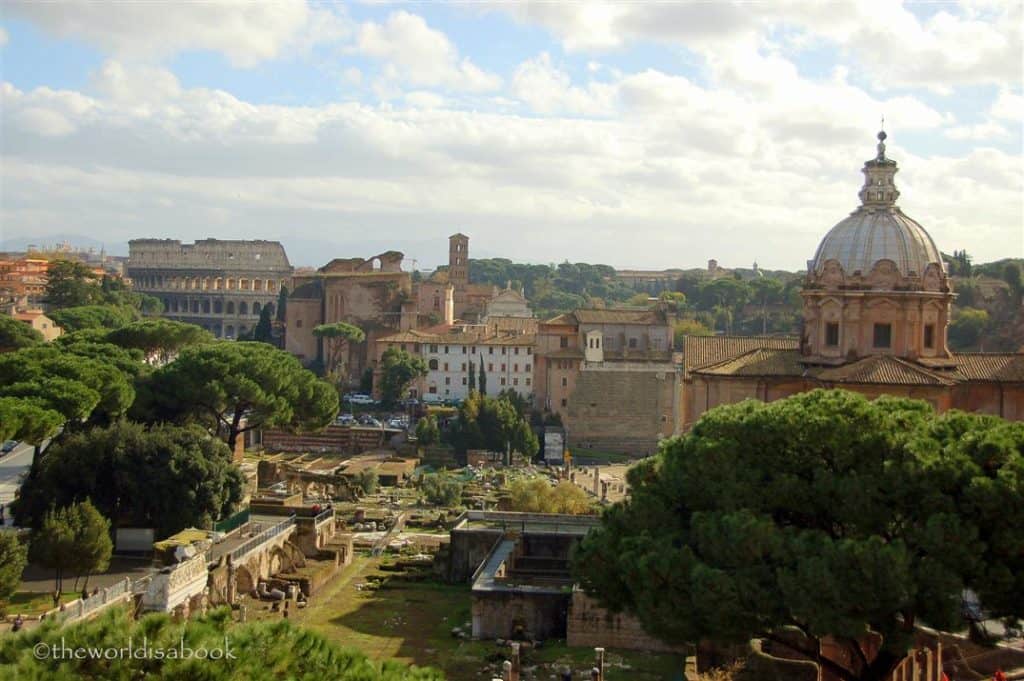 4. Amsterdam, The Netherlands
One of our favourite spring break trips to Europe (even though we were too early to see the tulips blooming) was a long weekend in Amsterdam. We enjoyed several days walking around this beautiful city and seeing it from the water on a canal cruise.
The Rijksmuseum, Van Gogh Museum and Anne Frank's House are musts for visitors and we enjoyed a few quirky small museums in Amsterdam as well.
If time allows, I highly recommend a day trip out of the city to see some of the Dutch countryside. We opted for a private tour booked through Get Your Guide and spent a full day visiting Edam, Alkmaar, Marken and Zaanse Schans.
Whatever else you do, be sure to eat lots of cheese and Dutch pannenkoeken (pancakes) while you're in Amsterdam!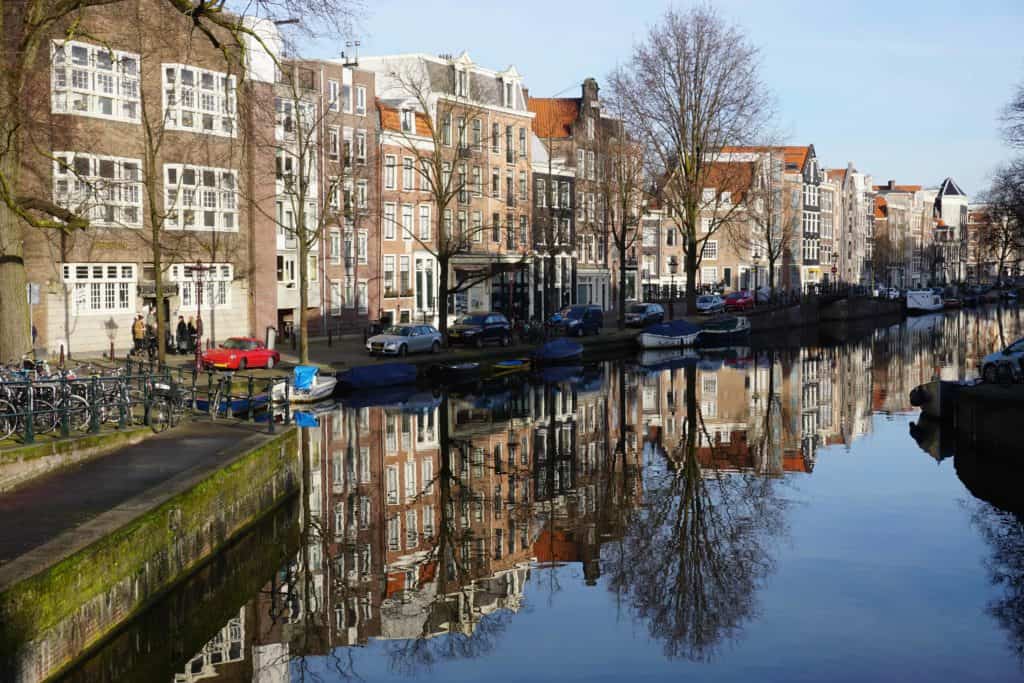 5. Munich, Germany
We have connected through the airport in Munich several times but visited for the first time during spring break last year and fell in love with the city. We only had one full day for sightseeing in Munich since we had also booked a day tour from Munich to Neuschwanstein Castle but we covered a lot of ground since Munich is a very walkable city and most of what we wanted to see was in Alstadt (Old Town).
We were also fortunate to have lovely spring weather while we were in the city, however, winter returned to the region briefly a couple of days after our visit. If your spring break falls in March then you will want to be prepared for variable weather in this part of Europe.
Munich (München in German) is a modern cosmopolitan city with a strong sense of history and Bavarian tradition and we were only able to scratch the surface of what there is to do here on our brief visit. It was, however, enough to ensure that we started planning a return trip before we had left the city.
Over the course of one full day in the Bavarian capital, we were able to visit Marienplatz to see the famous glockenspiel, several historic churches (Frauenkirche, Peterkirche, and Asamkirche), the city's open-air market Viktualienmarkt, Munich's most famous beer hall Hofbräuhaus, a Bavarian palace (Munich Residenz), Hofgarten and the English Garden, and the art museum Neue Pinakothek.
Read The Best Things To Do in Munich in One Day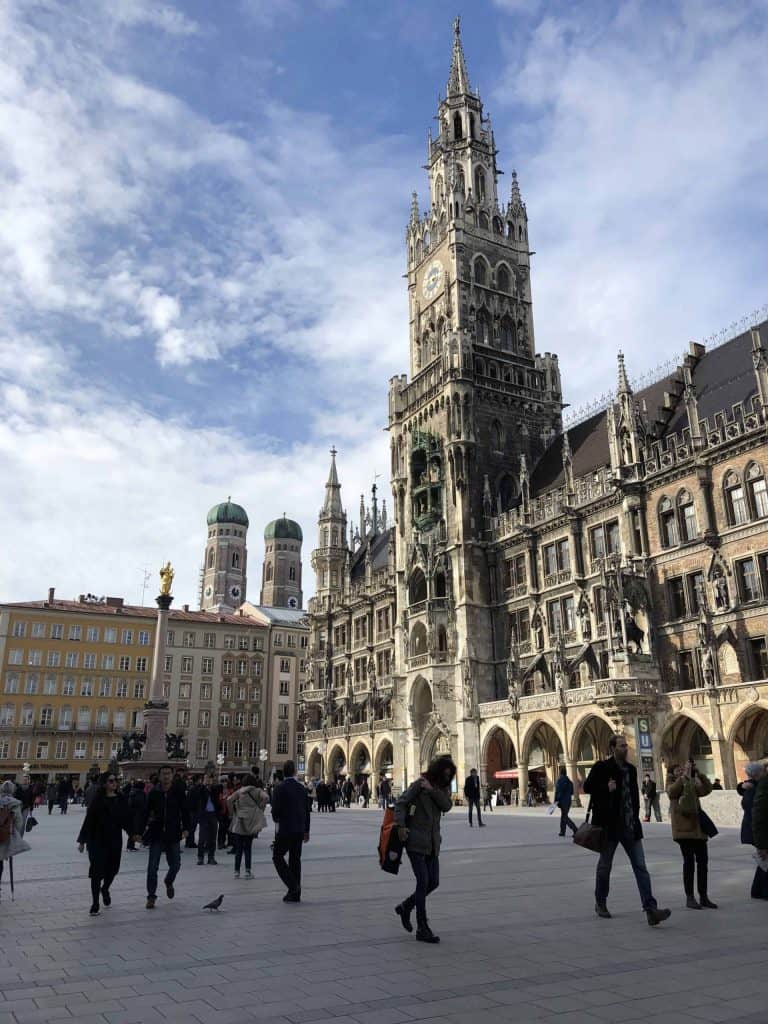 6. Bern, Switzerland
Switzerland's capital city of Bern has many activities to tempt families interested in a spring break stopover. The old town is a UNESCO World Heritage site with beautiful limestone arcades for weather-proof shopping, interesting fountain statues (including a child-eating ogre), and the 16th century Zytglogge, an astronomical clock that celebrates the top of the hour with a jester ringing bells and medieval figurines (human and bear) turning round.
Einstein House Museum is located in the Old Town, and the historic Bear Park, home to the city's namesake bears, is situated nearby on the banks of the Aare River.
Take a walk through the Dahlholzli Animal Park to see birds, deer and even spider monkeys. Kids can burn off excess energy at the Dahlholzli playground, take the funicular up to the Gurten, or really challenge themselves at the city's Ropetech Adventure Park.
Stock up on chocolate and cheese at Bern's Migros or Coop grocery stores, which are also great spots for affordable cafeteria-style lunches. Or stock up on picnic supplies for an al fresco lunch on the grounds of the Rosengarten park overlooking the city.
Contributed by Claudia Laroye, The Travelling Mom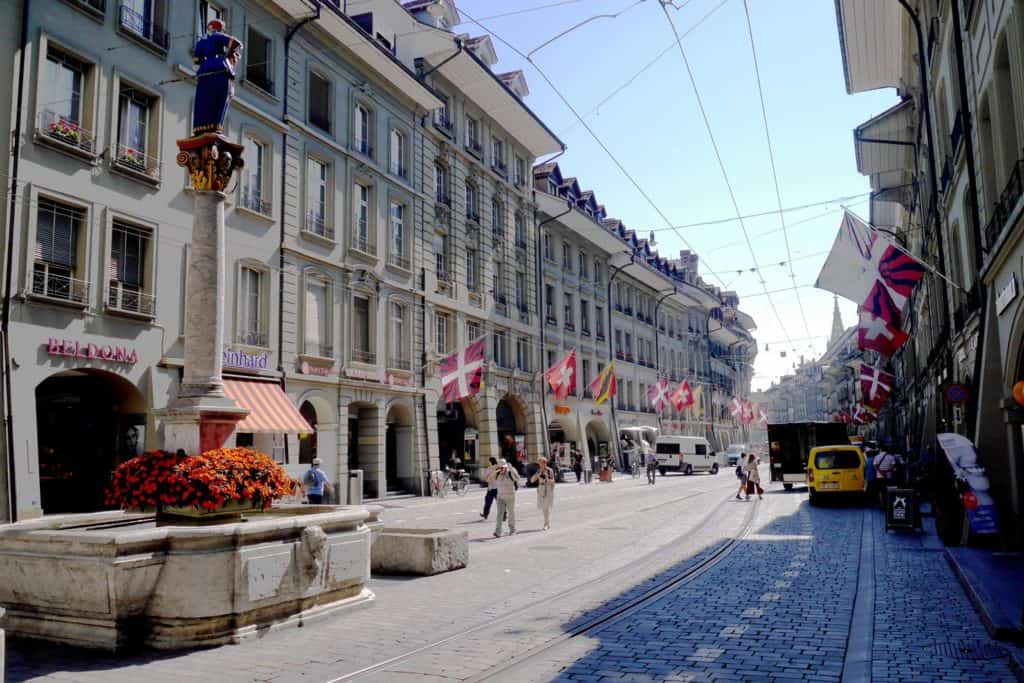 7. Vienna, Austria
Vienna had been on my wish list for quite some time so I was excited to visit during our spring break trip to Germany and Austria last year. Vienna, the capital of Austria and once the seat of the Austro-Hungarian Empire, is a grand city known for its imperial palaces, cultural attractions and coffee house culture. It's a city where it can be quite enjoyable just to wander the streets, soak in the atmosphere and admire the majestic architecture.
Families will enjoy visiting Belvedere Palace, Hofburg Palace, and Schönbrunn Palace, museums such as the Vienna Natural History Museum, Prater (an amusement Park with a huge ferris wheel), St. Stephen's Cathedral and Vienna Zoo which is the world's oldest zoo.
We had been hoping to tour the Vienna State Opera as well as see the morning exercises of the famous performing Lipizzan horses at the Spanish Riding School but neither were available on the days that we were visiting. If either of those are a must for your family then be sure to check the schedule prior to planning your trip.
We had lovely spring weather in Munich and Salzburg at the beginning of our trip but it took a turn for the worse the day we arrived in Vienna. Spring flowers were already blooming, however, temperatures plummeted several degrees below freezing and there was a bit of a snowfall.
We hadn't packed clothes warm enough for winter weather which limited how much time we were able to spend outside. Fortunately, the city has many indoor attractions which can be enjoyed when the weather isn't cooperating but you should also plan better than we did for the possibility of colder than normal weather especially if you're visiting in March.
Read Munich, Salzburg, Vienna: An 8 Day Itinerary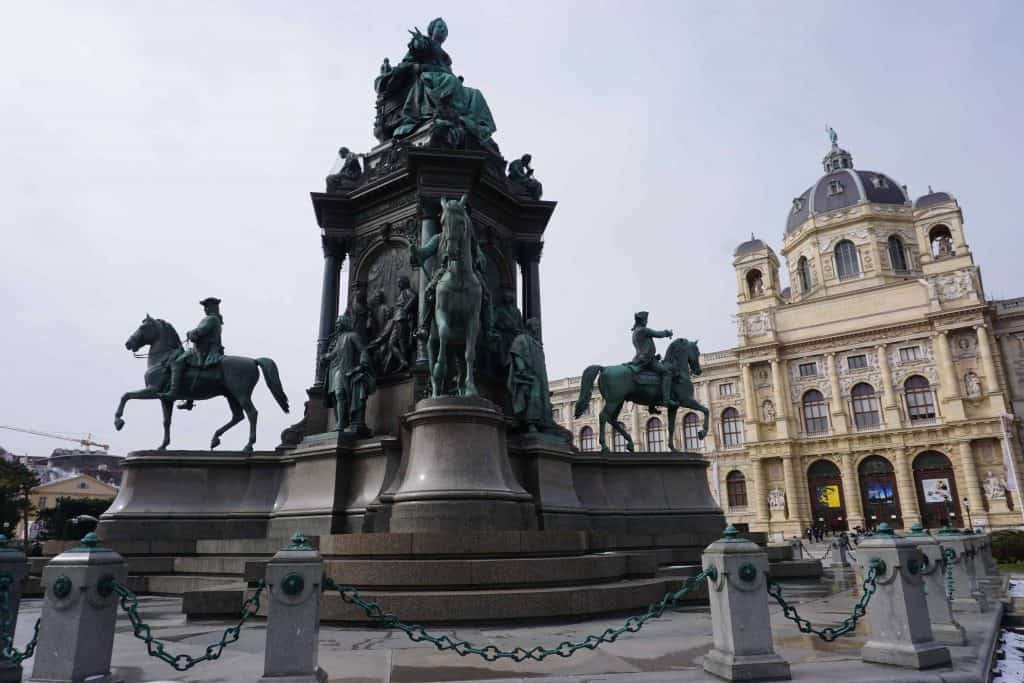 8. Salzburg, Austria
We are a family of theatre geeks who love The Sound of Music (both the musical and the movie) so Salzburg was a highlight of a recent spring break trip for us. Our time in the city was limited so our focus was almost exclusively Salzburg's The Sound of Music sites but the city is also famous as the birthplace of composer Amadeus Mozart.
There are many options for visitors who are interested in seeing the filming sites including large group tours, small group tours, walking tours, bicycle tours and do-it-yourself tours all of which are very family-friendly.
Many of the sites seen in the movie are historic sites that you would want to see in Salzburg regardless of how you feel about the Von Trapp family including Nonnberg Abbey, St. Peter's Monastery & Cemetery, Salzburg Cathedral, Residenzplatz, and Mirabell Palace and Gardens. Most of these can be seen while taking a stroll (either self-guided or with an expert guide) around the city's historic district which is reasonably compact.
Also worth a visit are the Salzburg Museum, Mozartplatz Square, Mozart's Residence, Mozart's Birthplace and Fortress Hohensalzburg which can be reached by cable car.
If you have time then I highly recommend a drive out of the city to see the stunning scenery of the lake district which can include stops to see some of The Sound of Music sites that are outside Salzburg. Families of older kids will also enjoy a cooking class where they can learn to make a traditional Austrian apple strudel.
Read Salzburg, Austria for Fans of The Sound of Music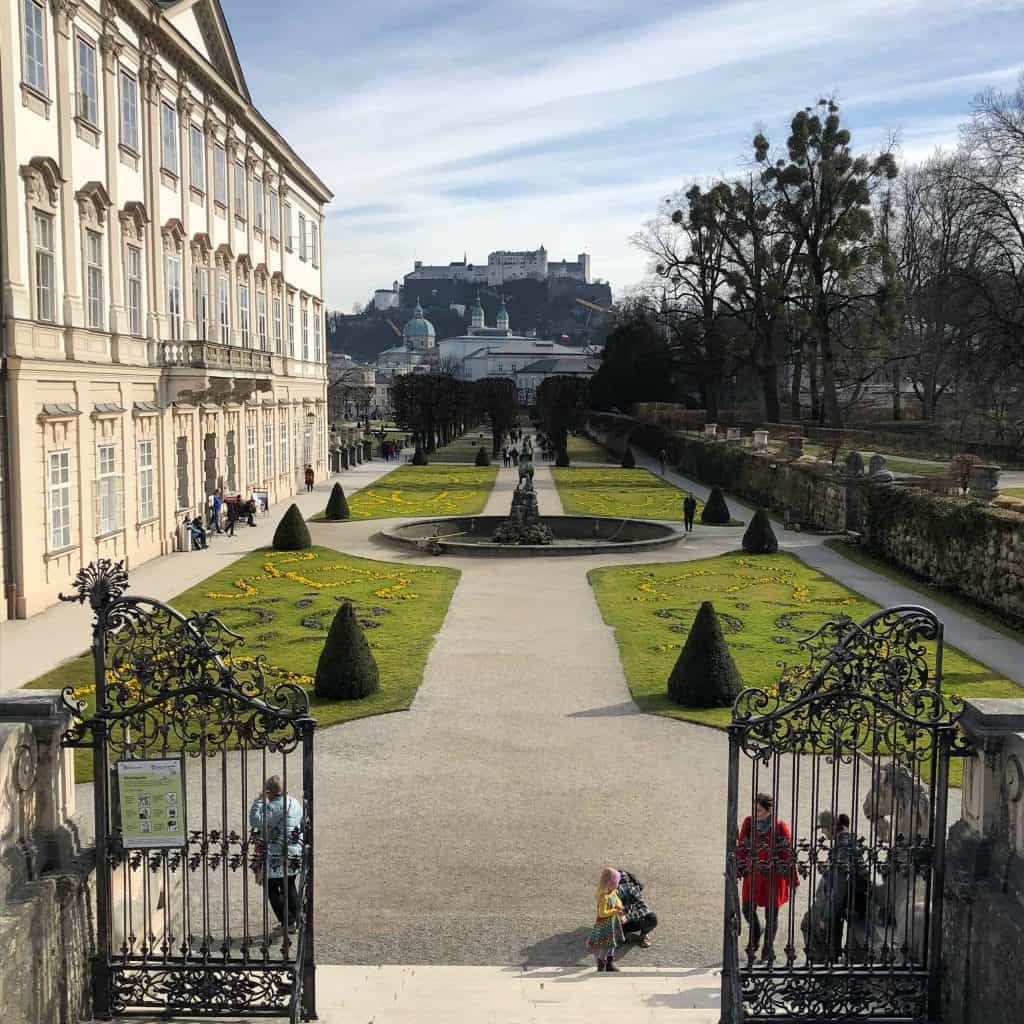 9. Lisbon, Portugal
Lisbon, Portugal is an underrated European capital and a wonderful destination all year. Prices are much cheaper but offer so much for visitors and families. Lisbon is a safe and great city to explore by strolling on azulejo (tiles) lined sidewalks or riding on their colorful trams and tuktuks. One of the best ways to tour Lisbon is through the Hippotrip which was an amphibious vehicle.
Parque das Nacoes has many family-friendly activities including museums and the popular aquarium. We also enjoyed going up to Castelo de Sao Jorge for some of the best views of Lisbon and walking the castle walls.
Don't miss visiting the Belem district for some interesting museums, monuments, the Jeronimos Monastery and to eat at some original custard tarts. We loved our day trip to Sintra walking along the ruins of Castle of the Moors and exploring the colorful Pena Palace.
Contributed by Mary Solio, The World is a Book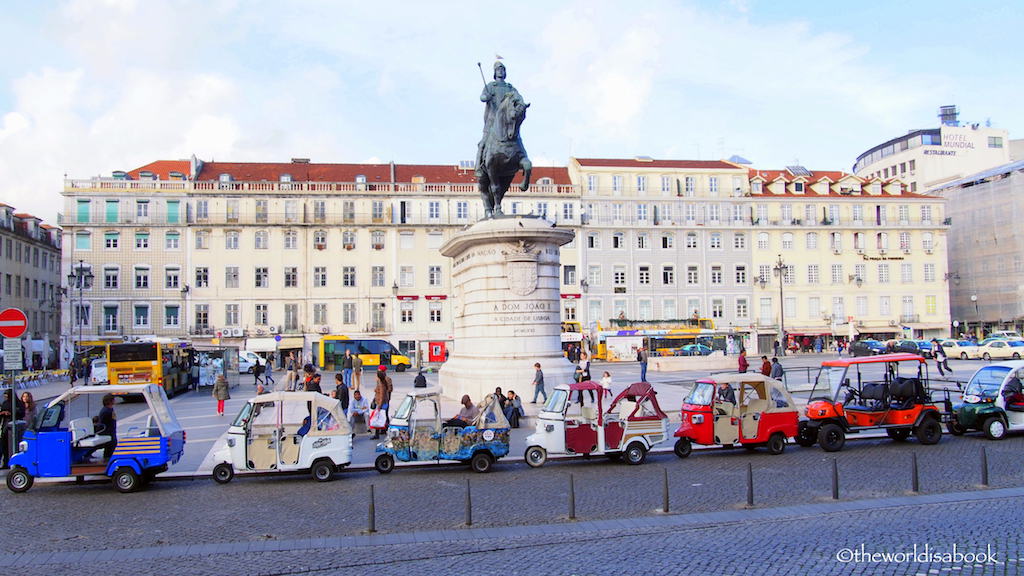 10. Dublin, Ireland
Visiting Ireland for St. Patrick's Day had been on my travel bucket list for most of my life and, fortunately, our March spring break coincides with the March 17th holiday so I was able to fulfill that dream a couple of years ago.
St. Patrick's Days festivities last for several days in most communities so we were able to celebrate in both Killarney where we attended the St. Patrick's Day Parade and Dublin where the St. Patrick's Festival continued over the weekend with many family-friendly activities. The atmosphere in the city over the holiday weekend was very festive with businesses decorated and iconic buildings lit green in celebration.
There is much to do in Dublin that families will enjoy on a spring break trip including a tour of the Trinity College Library which is one of the most impressive libraries in the world and home to the Book of Kells, a walk in St. Stephen's Green which also has a children's playground, and visits to Dublin Castle, St. Patrick's Cathedral, Christ Church Cathedral and the National Museum of Ireland.
Be sure to take a walk over the pedestrian Ha'penny Bridge which crosses the Liffey River, see the bronze statue of Molly Malone from the popular Irish song, and have a walk around elegant Merrion Square to see the Georgian houses with colourful doors.
Younger kids will enjoy the Dublin Zoo, Dublinia a recreational museum that takes visitors back to Viking times, the Viking Splash Tour and the quirky Leprechaun Museum. The Hop On, Hop Off bus is a great way to get around if you would rather not walk between all the popular sites.
If you have more than a couple of days then spend some time travelling outside of Dublin in the Irish countryside and stay in a Irish castle if you can. We started our spring break trip in County Wicklow outside of Dublin then drove to County Clare where we were able to see the Cliffs of Moher then on to Killarney before finishing our visit in Dublin.
The entire country is family-friendly so you can visit anywhere with the kids but don't overdo it and try to fit too many stops into your itinerary. Better to travel slow enjoying the charms of Ireland and plan a return trip to see more of the country another time!
Read 4 Family-Friendly Luxury Hotels in Ireland and 12 Fun Things To Do in Ireland with Teens and Tweens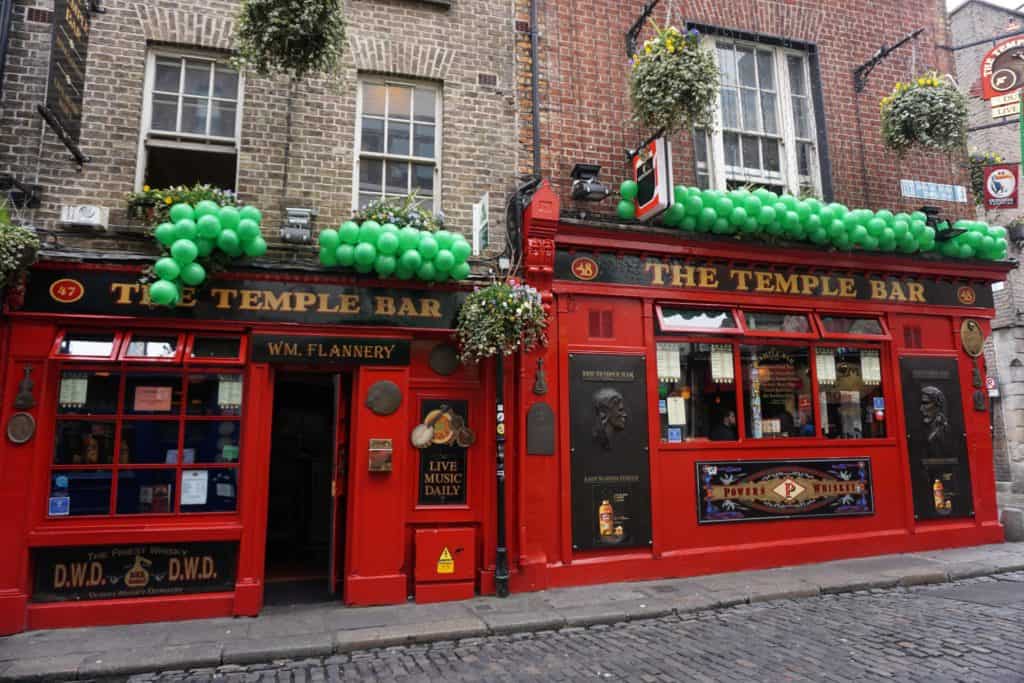 11. Cardiff, Wales
Our spring break trip to Cardiff which we combined with a few days in London was one of our favourite family holidays. We had four full days in the city and we were able to see most everything that we had planned during that time. We spent two full days exploring Cardiff – one in Cardiff City Centre and one in Cardiff Bay – plus two full days on day trips to see more of South Wales.
As much as we enjoyed our time sightseeing in Cardiff, the highlight of the visit for me was the two full days that we spent outside the city. The first was a day trip from Cardiff to Pembrokeshire where we visited St David's Cathedral and severeral beautiful spots along the coast. We spent another full day on a day trip from Cardiff to Caerphilly Castle, Hay-on-Wye, and Brecon Beacons National Park which was great fun – particularly poking around all the bookstores in Hay-on-Wye.
We loved our visit to Cardiff – four days was just a taste and we all left with a desire to return and see more of beautiful Wales!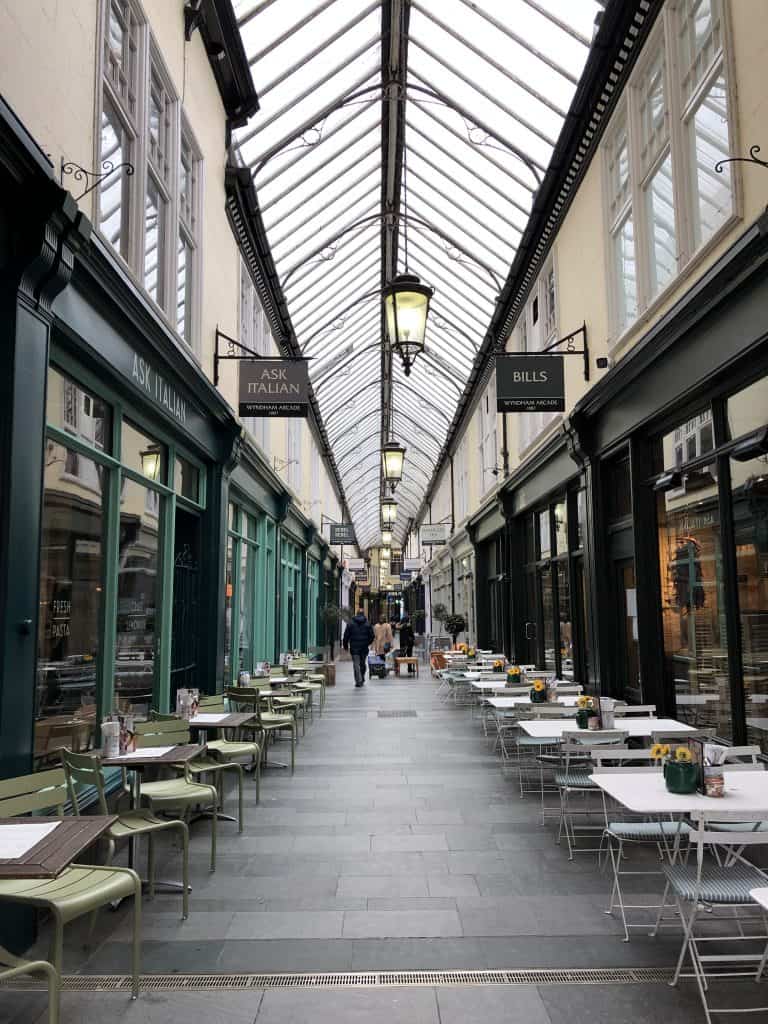 Has your family travelled to Europe for spring break? Let us know about your trip in the comments below.
We are a participant in the Amazon Services LLC Associates Program, an affiliate advertising program designed to provide a means for us to earn fees by linking to Amazon.com and affiliated sites.
Pin This For Later