Ireland is one of the best family travel destinations in Europe whatever the age of your children and especially with hard to please tweens and teenagers. Ireland has something to appeal to everyone – outdoor activities, scenic landscape, history, culture, castles and sheep! Another plus is that Ireland is easy to manage for North American families as it's English speaking and the Irish are among the friendliest people that you'll ever meet.
My husband and I had visited Ireland on our own pre-kids but it was even better when we explored the country with our younger daughter shortly before her 13th birthday. These are our recommendations for 12 fun things to do on a trip to Ireland with teens and tweens that everyone in the family will enjoy.
This post may contain affiliate links. If you click an affiliate link and make a purchase then we receive a small commission at no additional cost to you.
We are a participant in the Amazon Services LLC Associates Program, an affiliate advertising program designed to provide a means for us to earn fees by linking to Amazon.com and affiliated sites. As an Amazon affiliate I earn from qualifying purchases.
Looking for an Ireland travel guide? You might enjoy Rick Steves Ireland, Fodor's Essential Ireland, Lonely Planet Ireland's Best Trips, Planning the Ireland Vacation of Your Dreams or Frommer's Ireland.
1. Kiss the Blarney Stone
Visiting Blarney Castle to kiss the Blarney Stone is a favourite of visitors to Ireland of all ages. Legend has it that kissing the stone will give a person the gift of eloquence (aka the "gift of the gab") and, whether you gain this power or not, it's a fun opportunity for a great Instagram photo!
The Blarney Stone may be the reason for visiting Blarney Castle but be sure to walk around the beautiful gardens as well. It was raining the first time that we visited Blarney Castle so we lined up to kiss the stone and left again but on our more recent trip it was a beautiful spring day and we were able to explore the grounds as well.
After the castle visit, head next door to Blarney Woolen Mills to shop for Irish gifts – wool sweaters, Irish crystal, housewares, Celtic jewelry and other products designed by Irish makers. It's the perfect place for your teens and tweens (and you) to find an authentic souvenir of your Irish vacation.
Blarney, Cork, Ireland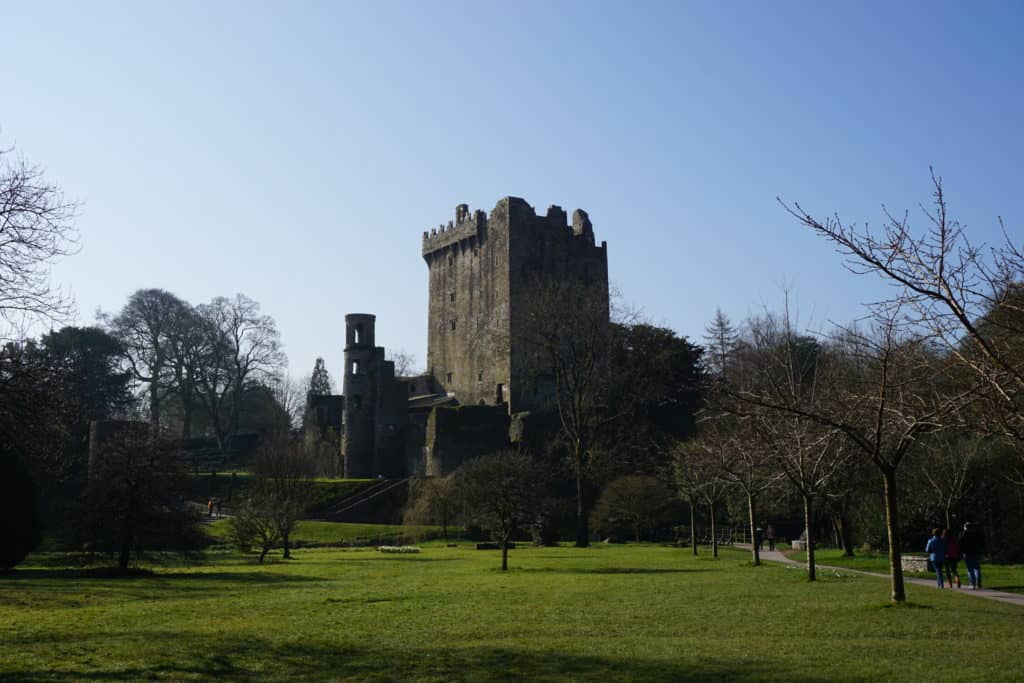 2. Visit Cobh Heritage Centre
The Cobh Heritage Centre, located in a restored Victorian railway station, is an interesting place to learn more about Irish emigration particularly if your family has Irish heritage.
Cobh, formerly known as Queenstown, was a busy port village with the second largest natural harbour in the world and the departure point for 2.5 million of the 6 million Irish people who left Ireland for North America between 1848 and 1950. If you have Irish ancestry then there's a good chance that those ancestors sailed from Cobh.
Directly outside the centre there is a statue of Annie Moore and her two brothers which commemorates Irish emigration to the United States. Annie was the first emigrant to pass through Ellis Island in New York City and there is a similar statue of her there.
The centre also has interesting exhibits on both the Titanic which departed from Cobh and the Lusitania as Cobh was at the centre of rescue efforts of passengers from that ship.
Cobh, County Cork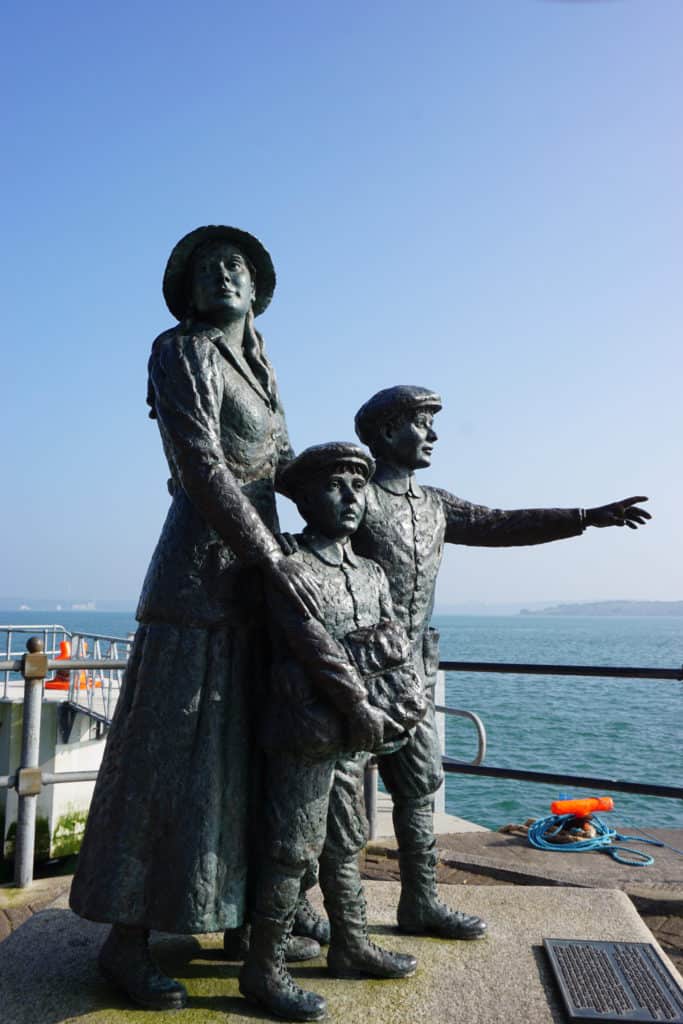 3. Stay in an Irish Castle
Staying in a castle on a family trip to Ireland is an unforgettable and definitely Instagrammable experience! My husband and I had previously stayed at Ashford Castle and Waterford Castle so chose Dromoland Castle to stay with our tween daughter and she loved every minute of it.
Dromoland is everything that one would expect from a castle hotel and more – modern and luxurious yet traditional at the same time with antique furnishings, a grand staircase, and ancestral portraits hanging on the walls.
Read An Enchanted One Night Stay at Dromoland Castle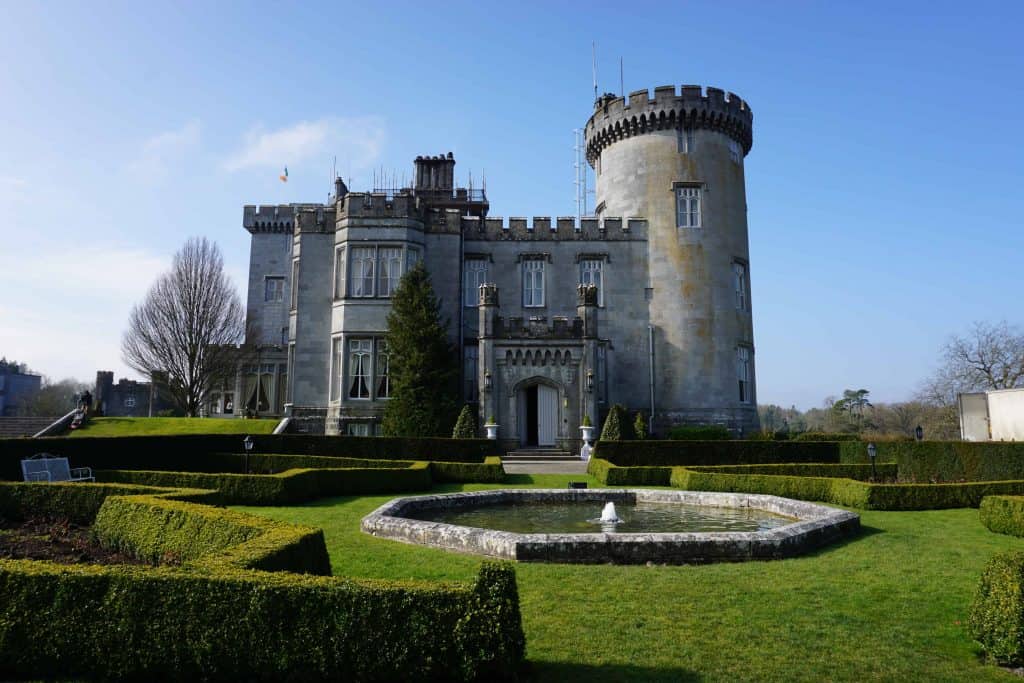 4. Visit Glendalough and Wicklow Mountains National Park
One of our favourite activities on our most recent Ireland family vacation was a visit to Wicklow Mountains National Park to explore Glendalough Monastic City and the park's walking trails. We were staying in County Wicklow at Powerscourt Hotel however, it's possible to visit on a day trip from Dublin as well.
Glendalough was an early Christian monastic settlement founded in the 6th century by St. Kevin and one of the most important monastic sites in Ireland. The ruins of the settlement can be found throughout Glendalough Valley, however, the main site is the Monastic City where most of the surviving buildings are from the 10th – 12th centuries.
After exploring the monastic site, we headed out on one of the walking trails to the Upper Lake. There are 9 marked walking trails in the Glendalough Valley of Wicklow Mountains National Park which vary in length and difficulty so you can choose the one that suits you best. We visited on a gorgeous spring day in March and the views by the lake were idyllic.
County Wicklow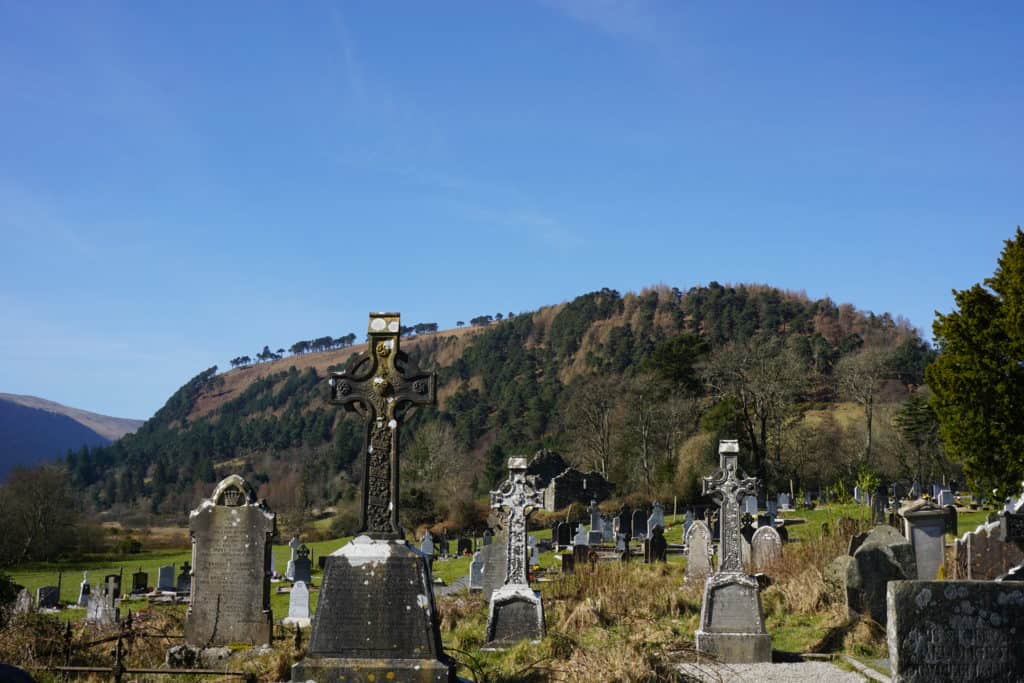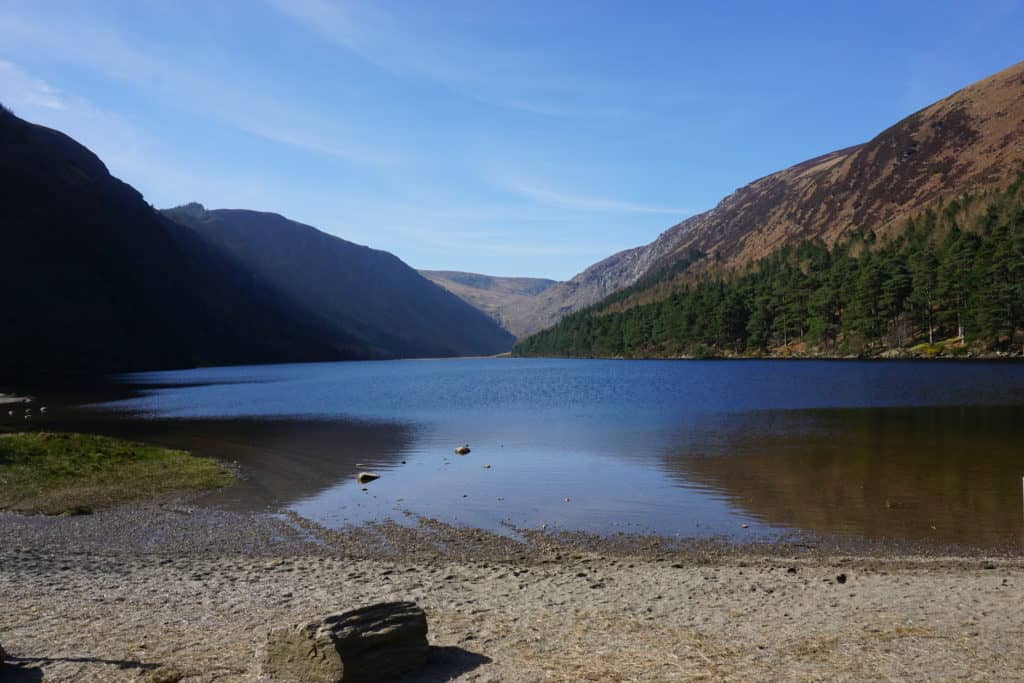 5. Drive the Ring of Kerry
The popular Ring of Kerry scenic drive is a must if your family will be visiting the southwest coast of Ireland. The 179 kilometre (111 mile) drive is a loop around the Inveragh Peninsula that starts and finishes in Killarney and will take an entire day to explore with stops – and you will want to stop!
Along the way you will see rugged coastline, green rolling hills, colourful towns, castles and most likely at least a few sheep on the road. If you're visiting during the busy summer months then try to get as early a start as possible to avoid getting stuck behind tour buses.
Scenic drive begins and ends in Killarney, County Kerry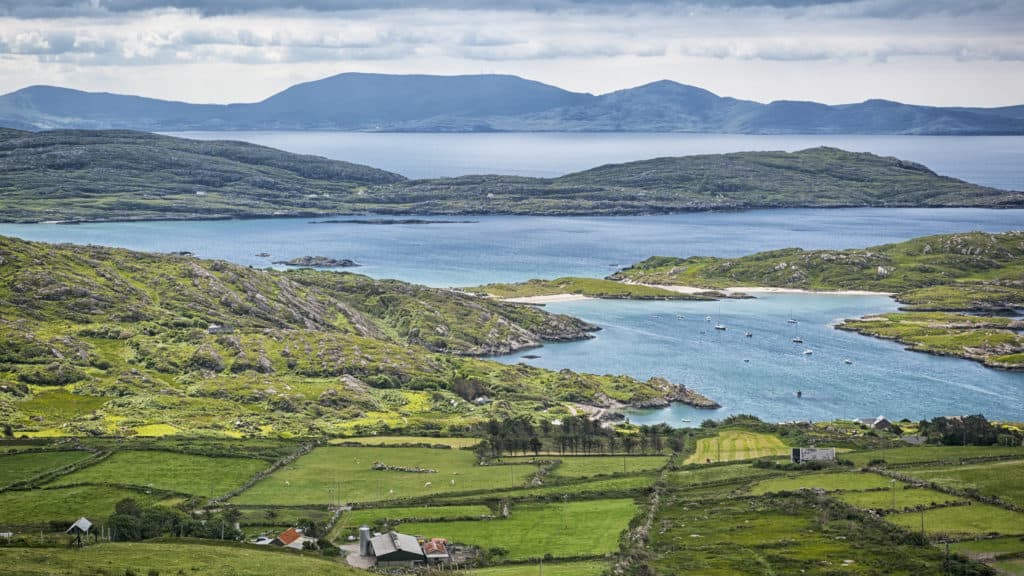 6. Explore Your Family History/Ancestry
If you have a family connection to Ireland then your teens and tweens will enjoy exploring their ancestry while in Ireland. My husband had done some research prior to our most recent trip and learned that his great-great-great grandparents had lived in the small village of Inch in County Wexford. We were able to visit the church where they were married in 1843 before they emigrated to Canada in 1847. It was a really cool experience to visit the site with our daughter and make that connection to the past.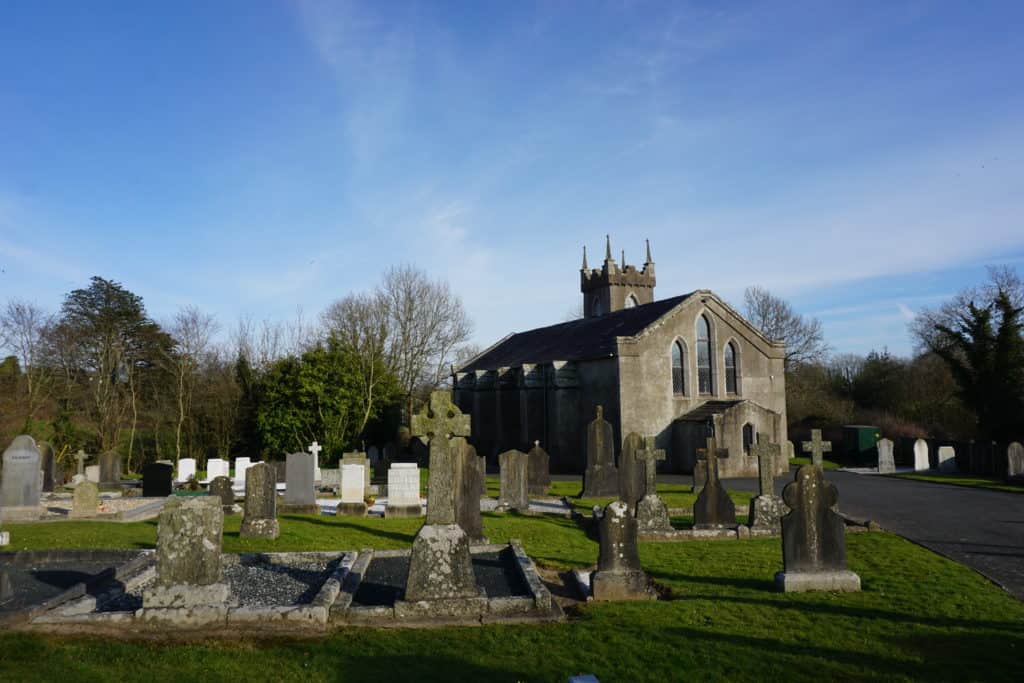 7. Visit Killarney National Park
If you're staying in Killarney to drive the Ring of Kerry then be sure to allow time to explore Killarney National Park as well. The first national park in Ireland, Killarney NP encompasses over 10,000 hectares (26,000 acres) of land that includes the highest mountain range in Ireland, woodlands, waterfalls and the famous lakes of Killarney.
Fun activities in the park include exploring the many walking and hiking trails ranging from easy walks to difficult hikes, taking a jaunting car tour to visit some of the park's scenic spots including the Gap of Dunloe and Torc Waterfall, enjoying a lake cruise, visiting Ross Castle and touring the Muckross House and Gardens.
Killarney National Park is open 7 days a week and entrance and parking is free, however there is an admission fee for Muckross House and Muckross Traditional Farms.
County Kerry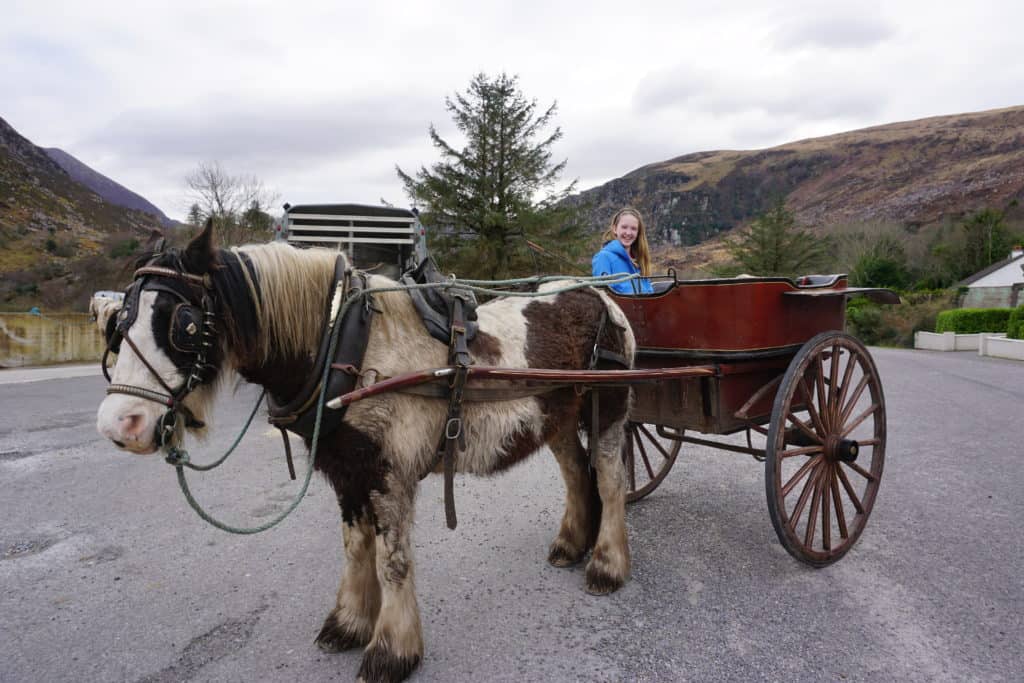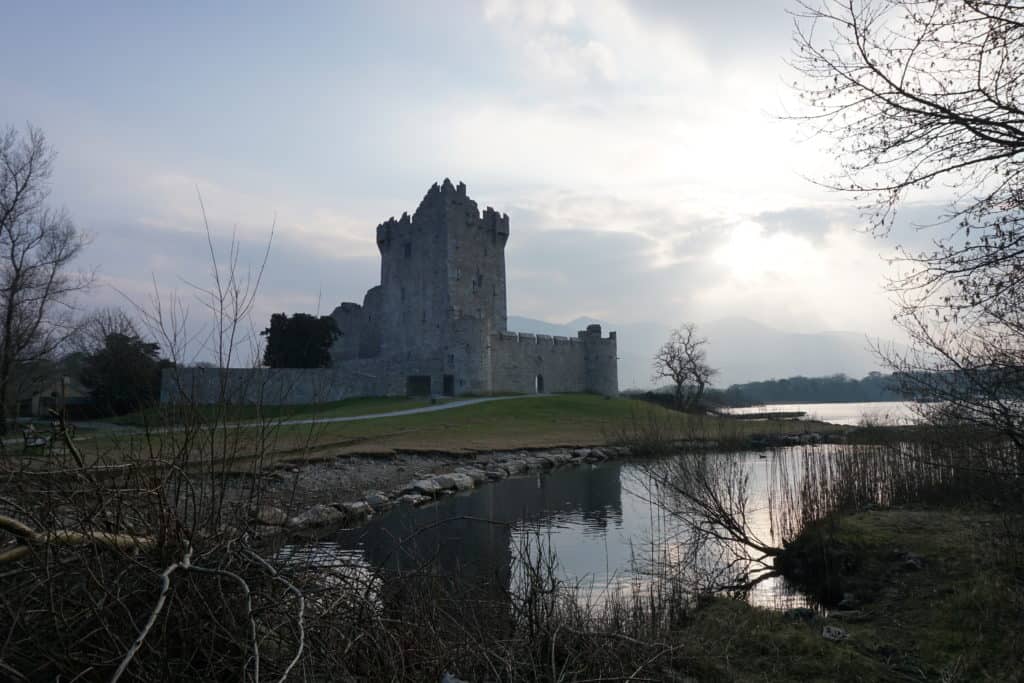 8. Visit Powerscourt Estate
We spent two nights at the luxurious and family-friendly Powerscourt Hotel but the grand estate which is one of Ireland's most popular tourist attractions is worth a visit even if you are just in the area for the day.
The main attraction of the estate is Powerscourt Gardens which stretches over 47 acres and features formal gardens, sweeping terraces, statues and ornamental lakes. The beautiful gardens are considered among the finest in Europe. Adjacent to the gardens, the grand Powerscourt House now houses a lovely café as well as a number of boutiques that offer the best of Irish design.
At 121 metres (398 feet) high, Powerscourt Waterfall is Ireland's highest waterfall. The waterfalls are found in a lovely spot in the foothills of the Wicklow Mountains approximately 6 kilometres from Powerscourt Gardens. There are several pathways to explore and this is a lovely spot for a summer picnic.
Enniskerry, County Wicklow
Read Visiting Powerscourt Estate in County Wicklow, Ireland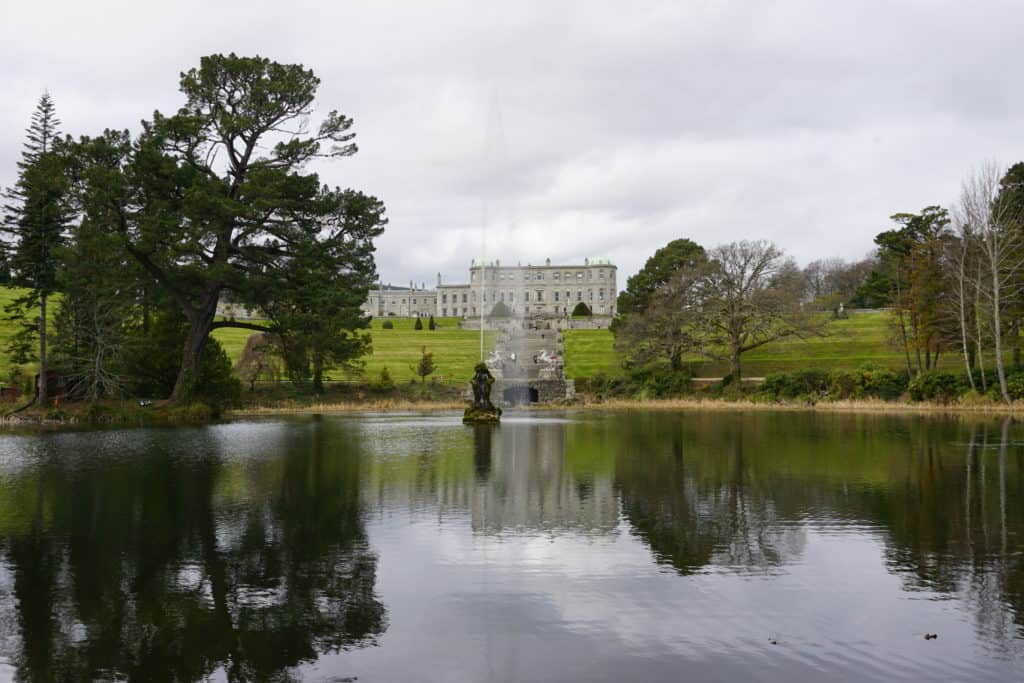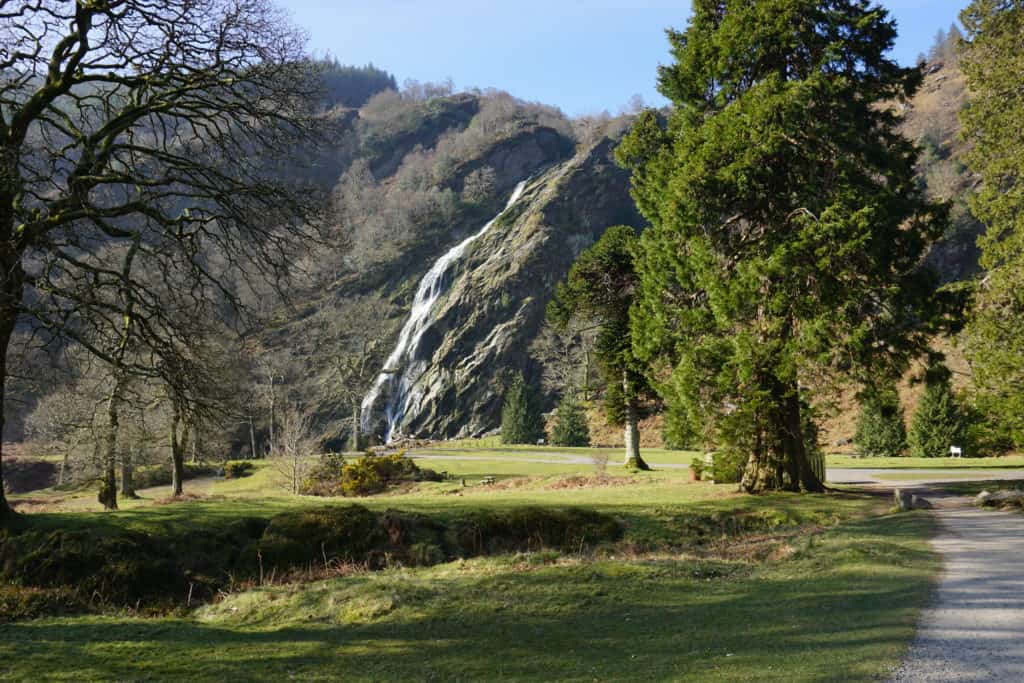 9. Cliffs of Moher
The world-famous Cliffs of Moher on the rugged coast of County Clare are one of the most popular tourist attractions in Ireland and now part of the Burren and Cliffs of Moher UNESCO Global Geopark. The sheer cliffs rising out of the Atlantic Ocean to a height of over 200 metres (700 feet) and stretching for almost 14 kilometres (8 miles) along the coast are a spectacular sight.
Please stick to the official pathway where you can safely enjoy the views and take photos to capture the incredible vista as the cliffs are not stable and no Instagram selfie is worth risking your life!
County Clare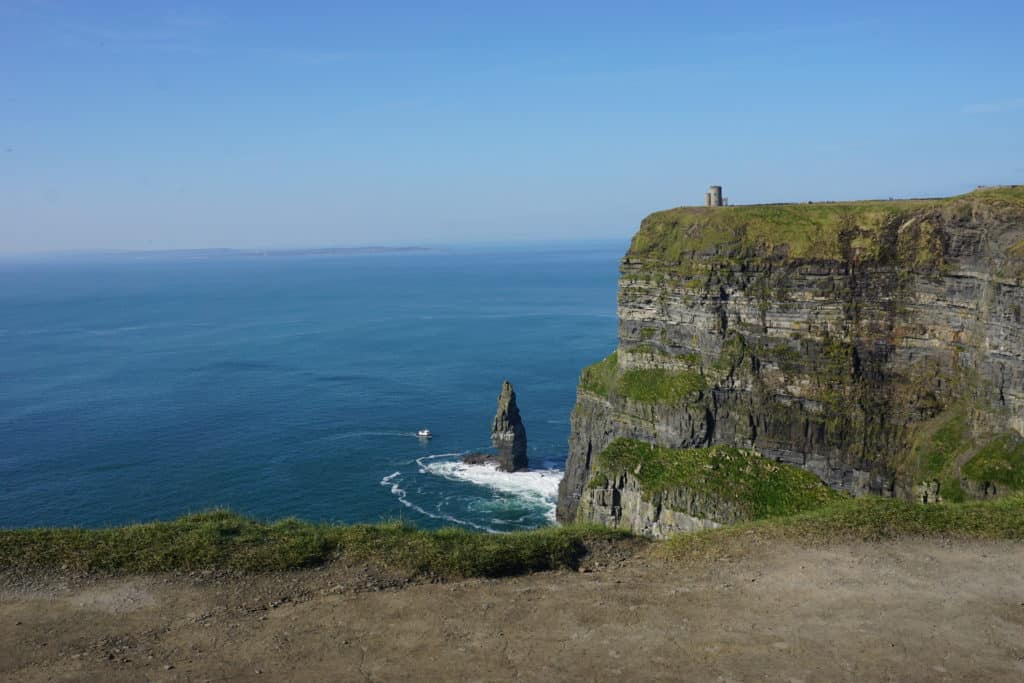 10. Trinity College Dublin and the Book of Kells
A must while in Dublin is a visit to Trinity College Dublin to see the Book of Kells and the Old Library's Long Room which is one of the world's most beautiful libraries. The Book of Kells is a manuscript handcrafted by monks over 100 years ago and is one of the world's finest examples of medieval art. The Long Room has been a working library since 1732 and is home to 250,000 of the library's oldest books.
Online booking with a specific entry time is currently required and a free audio tour is available.
Trinity College Dublin, College Green, Dublin.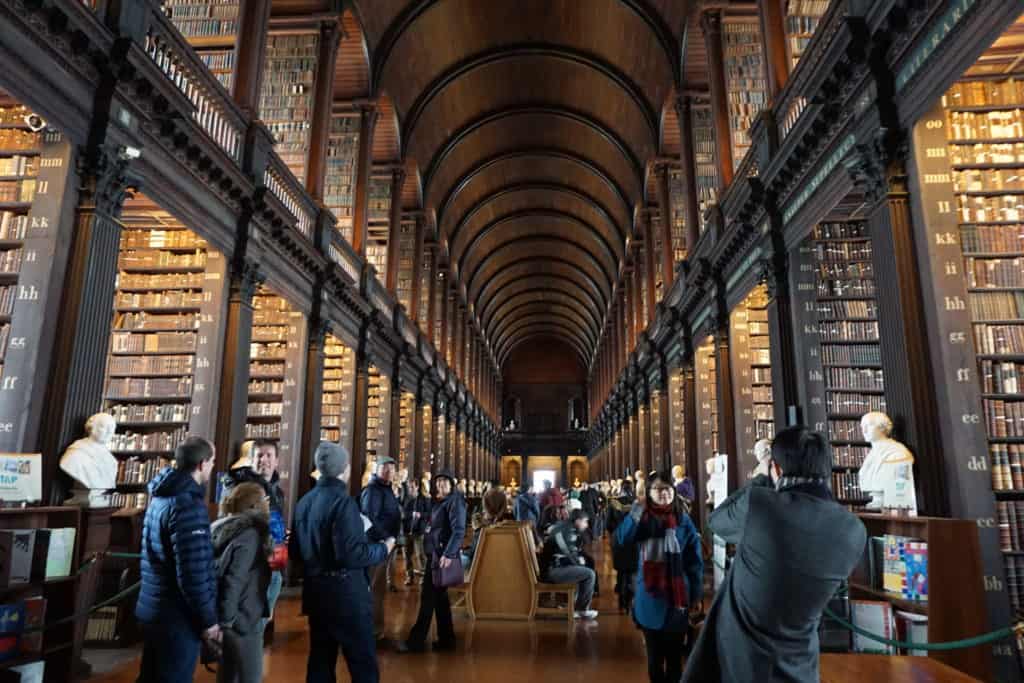 11. Walking Tour of Dublin
My favourite way to experience Dublin or any other European city is on foot and it's even better on a walking tour with a local guide who can share their expertise about the city's attractions, people, history, and popular culture.
You can choose a tour that will give you a general overview of the city such as the Dublin Highlights Walking Tour available through Viator or tours tailored to specific interests such as a 1916 Rebellion Walking Tour, Food on Foot Tour, Dublin Street Art Walking Tour, Oscar Wilde Walking Tour or Dublin Music Walking Tour.
If you would like to go farther afield than is possible on a walking tour then a Hop On, Hop Off sightseeing tour such as Big Bus Tours Dublin (10% off online and one kid 5-15 is free with each adult Classic or Premium tickets) is a good option particularly to see some of the sites outside of the city centre.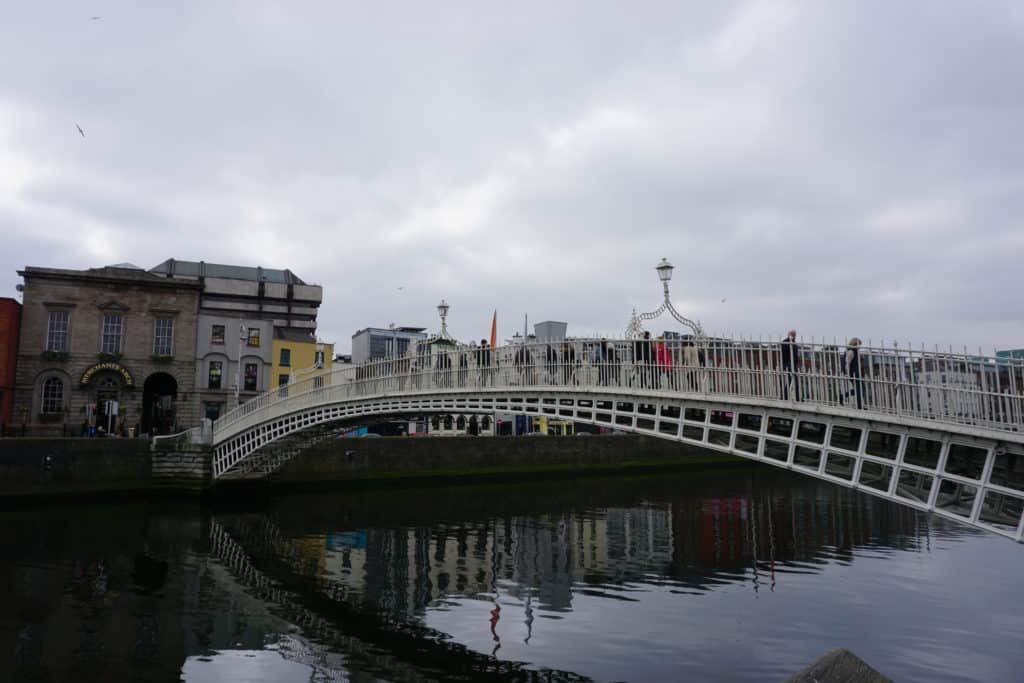 12. Enjoy Some Irish Music or Dance
A fun thing to do on your family trip to Ireland is enjoy some of the traditional music and step dancing (as in Riverdance) that is an important part of Irish culture. The most authentic place for traditional music would be an Irish pub but there are also music and dance performances that may be touristy but still fun.
Check out Do Dublin's list of Dublin's Best Irish Dancing Shows . We went to Celtic Nights at the Arlington Hotel on our last night in Dublin for an enjoyable evening with dinner, talented Irish step dancers and traditional music.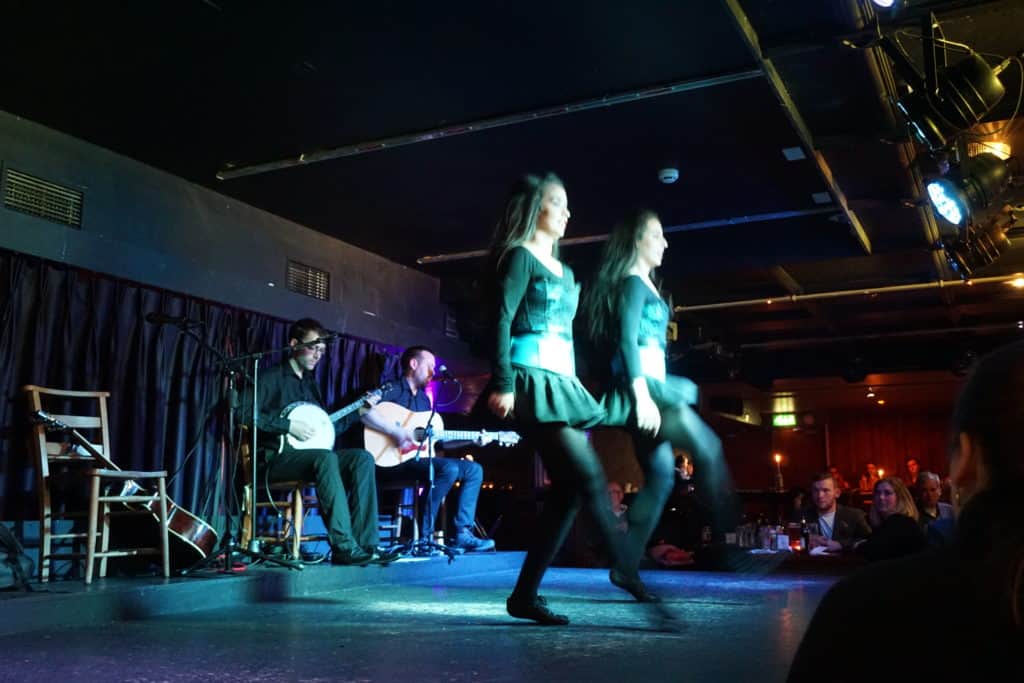 Pin This For Later