10 reasons to visit Disneyland Paris on a trip to Europe even if you have already visited the Disney parks in Florida and California.
When I started planning one of our spring break in Europe trips a few years ago, I had no intention of visiting Disneyland Paris. I assumed it would be a waste of precious time in Paris since we had already been to the parks in Florida and California. My daughters were of a different mind though and they started negotiating for a day at Disneyland Paris as soon as we had decided where we were spending our spring break.
Eventually they persuaded me and we discovered that Disneyland is a great day trip from Paris – even for North American kids that have visited Disney World or Disneyland numerous times.
Updated March 2023
Read: 11 Destinations for Spring Break in Europe and Paris with Kids?
This post may contain affiliate links. If you click an affiliate link and make a purchase then we receive a small commission at no additional cost to you.
Disneyland Paris, originally known as EuroDisney, opened in a suburb of Paris, France in 1992. At the time of opening there was just one theme park, Disneyland Park, which was based on the original Disneyland in California. Ten years later, a second park, Walt Disney Studios Park was opened. Today the resort area includes the two parks, 7 Disneyland Paris hotels, numerous restaurants and the Disney Village entertainment district.
Like me, you might be inclined to think that there's no point in visiting Disneyland Paris if you have been to the North American parks with your kids but you would be wrong. Here are 10 reasons why.
1. It's an Easy Day Trip from Paris
There are seven unique, themed Disney hotels on site but many visitors also choose to visit just for the day. As much as we love Disney, I didn't want to take too much time away from sightseeing in Paris so we opted to visit Disneyland Paris as a day trip from the city. Disneyland Paris is located in the suburbs (40 km or so from the centre of Paris) but is easily accessible by RER train from central Paris.
We boarded a train in our St. Germain-des-Près/Latin Quarter neighbourhood and just over half an hour later were disembarking at the Marne-la-Vallée/Chessy station outside the entrance to Disneyland Park. The train station is literally at the gates to the park. A 2 minute walk will have you at the Disney entrance so there is no fear whatsoever of getting lost. Trains are safe, easy to use, clean and will be full of other families travelling to Disney for the day.
If you have a rental car, there is paid visitor parking available for guests. If you are staying at one of the Disneyland Paris hotels then there is free parking at the hotel.
We use Auto Europe for car rentals in France.
There's also a Disneyland Paris Express ticket which combines park admission with shuttle bus transportation from four central locations in Paris. The shuttle picks up in Paris between 8:15 and 8:55 am (depending on location) and arrives at the park at approximately 9:45 am (depending on traffic). The shuttle departs the park at 8 or 9 pm (depending on park's hours). I prefer the train for the flexibility to come and go when we want but this is a good option for anyone who doesn't want to take the local train.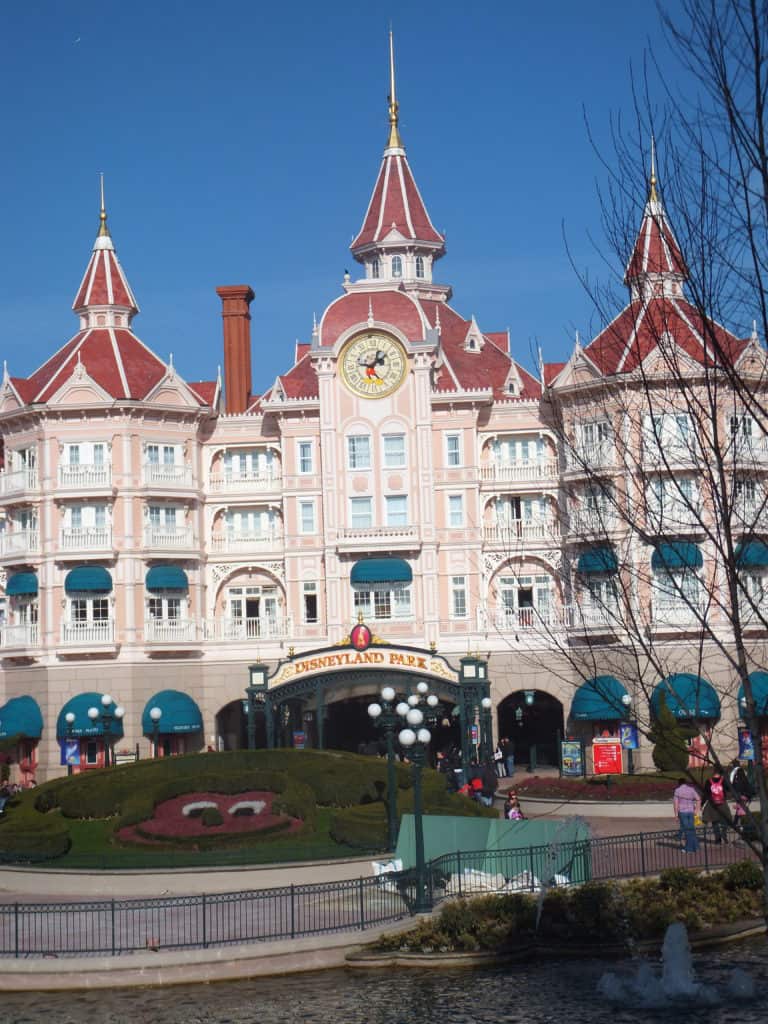 2. Your Kids Will Love You Forever
My kids wanted to visit Disneyland Paris so badly that I just couldn't say no. When I'm planning trips I try to let everyone have input into what we are going to do and make compromises. I knew that they would be much more agreeable to visiting some of the places that I wanted to on our Parisian trip if I let them choose a day at Disneyland Paris (and truth be told, I had just as much fun as they did!) If your kids are Disney fans then they will love spending the day at Disneyland Paris!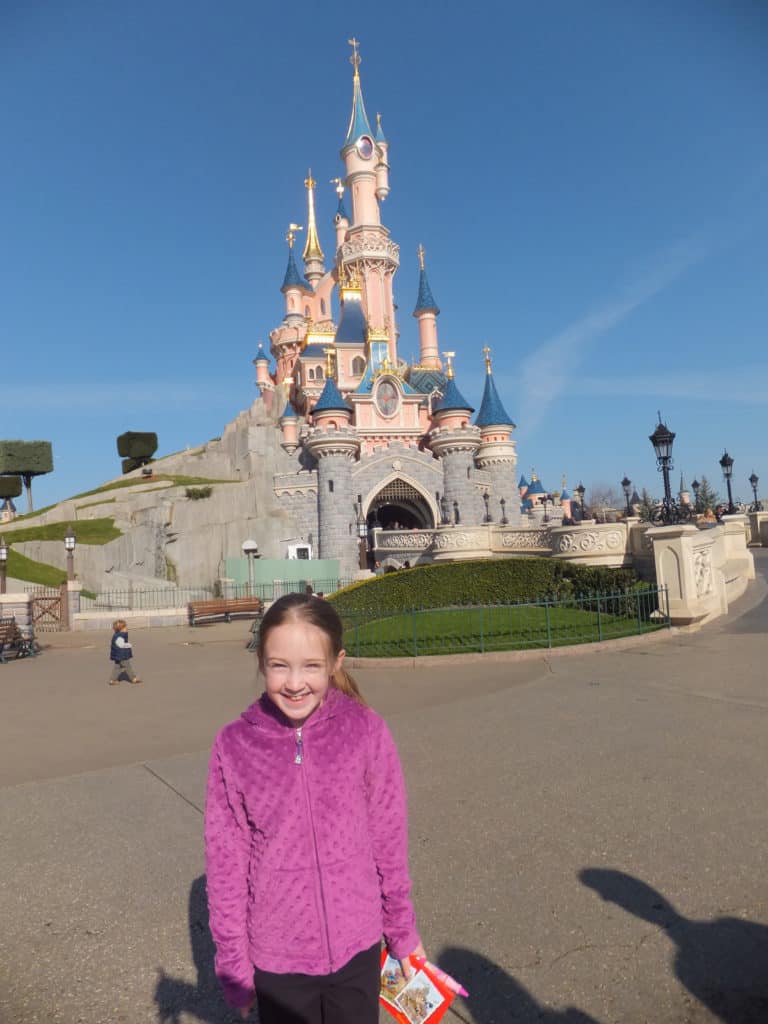 3. The Parks Are Smaller
Disneyland Paris consists of two parks – Disneyland Park and Walt Disney Studios Park. As we were only there for one day we decided to limit our visit to Disneyland Park rather than rushing to try and see both.
This park is similar to Magic Kingdom in Florida and the Disneyland Park in Anaheim but seemed to be more compact which made it much easier to see everything in one day. We had no difficulty seeing everything we wanted to in just a few hours and the park closed at 6pm the day that we visited.
On a day with longer opening hours we probably would have been able to tour both parks in one full day although my ideal visit would be an overnight stay with one day spent in each park.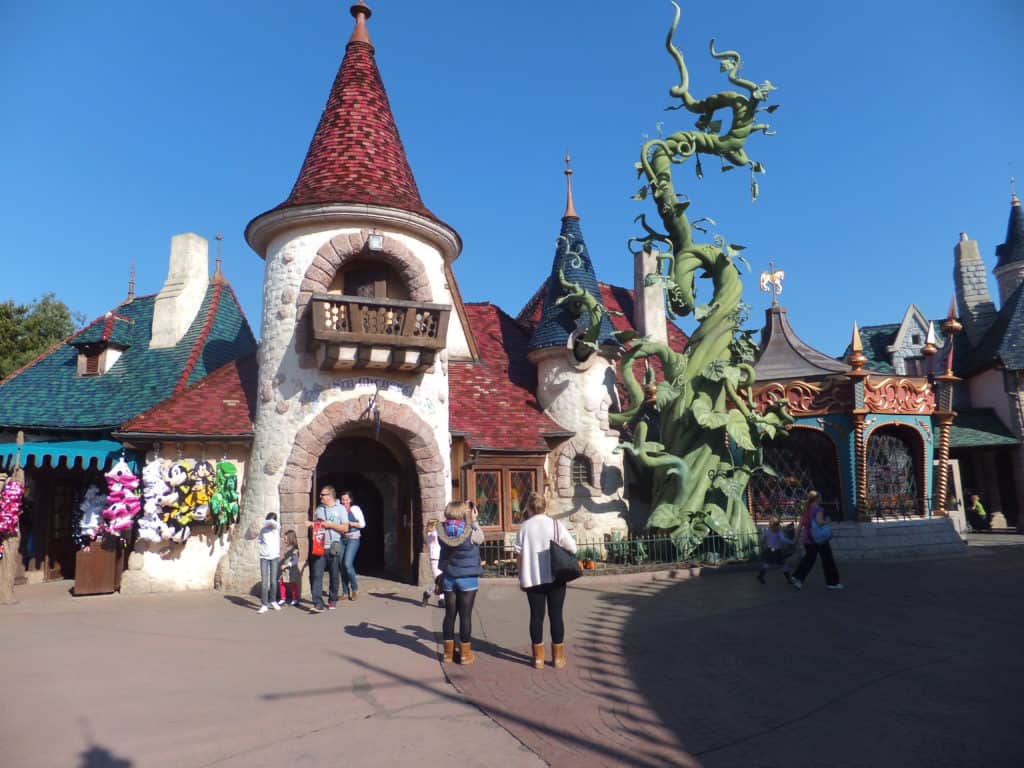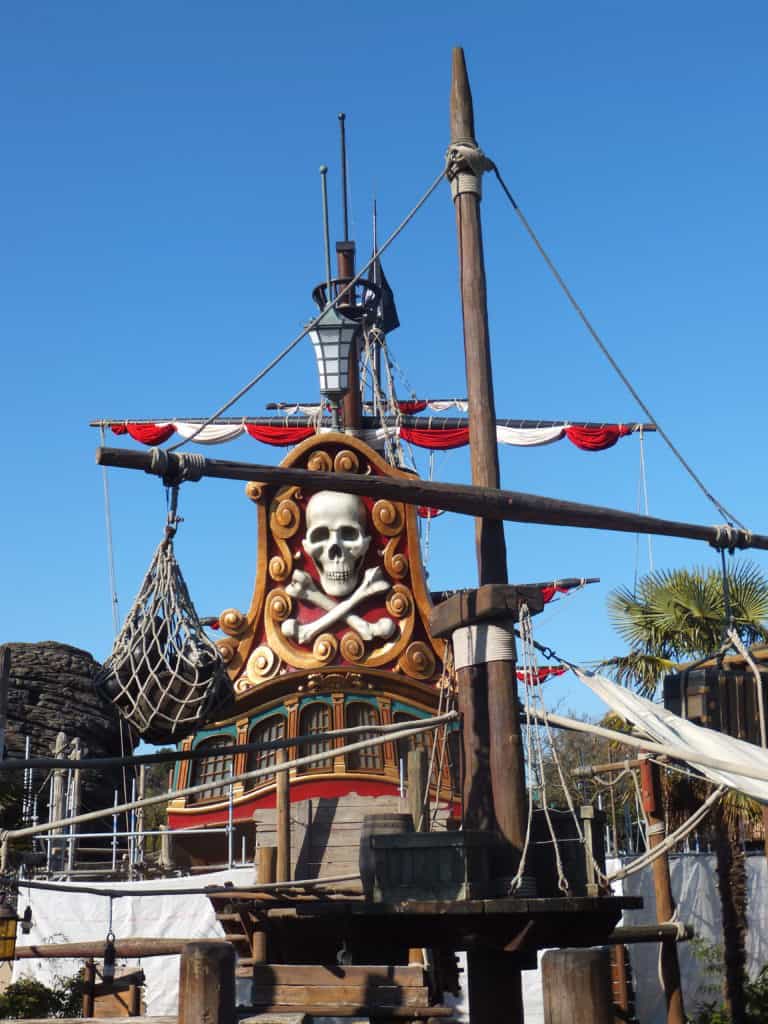 4. The Crowds Can Be Much Thinner
We visited mid-week in March and the park was not at all crowded. This was a welcome change from what we have experienced at Disney World in Orlando during spring break. Line-ups were practically non-existent and we were able to experience the rides quite efficiently (we don't ride the big roller coasters though).
There seemed to be more of an off-season than there is at the North American parks as some of the restaurants weren't open and the park closed by 6pm on the day that we visited. I imagine this is not the case during European school holidays and on weekends but we were quite lucky to enjoy the park when it wasn't terribly busy.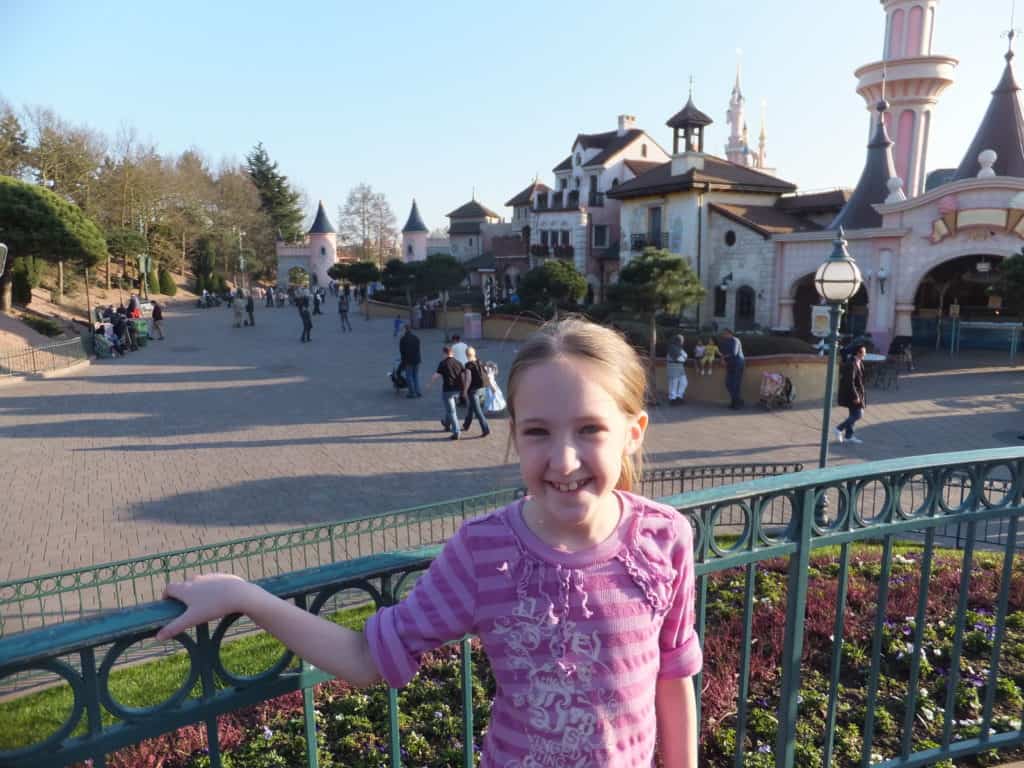 5. It's Disney, But European
Although Disneyland Paris feels familiar it is not quite the same as the North American parks. There were cultural differences such as food carts selling crèpes that would never be seen in Orlando or Anaheim. I loved the French signs for rides and shops which seemed to ooze European charm. We also enjoyed shopping for Disney souvenirs that were decidedly French!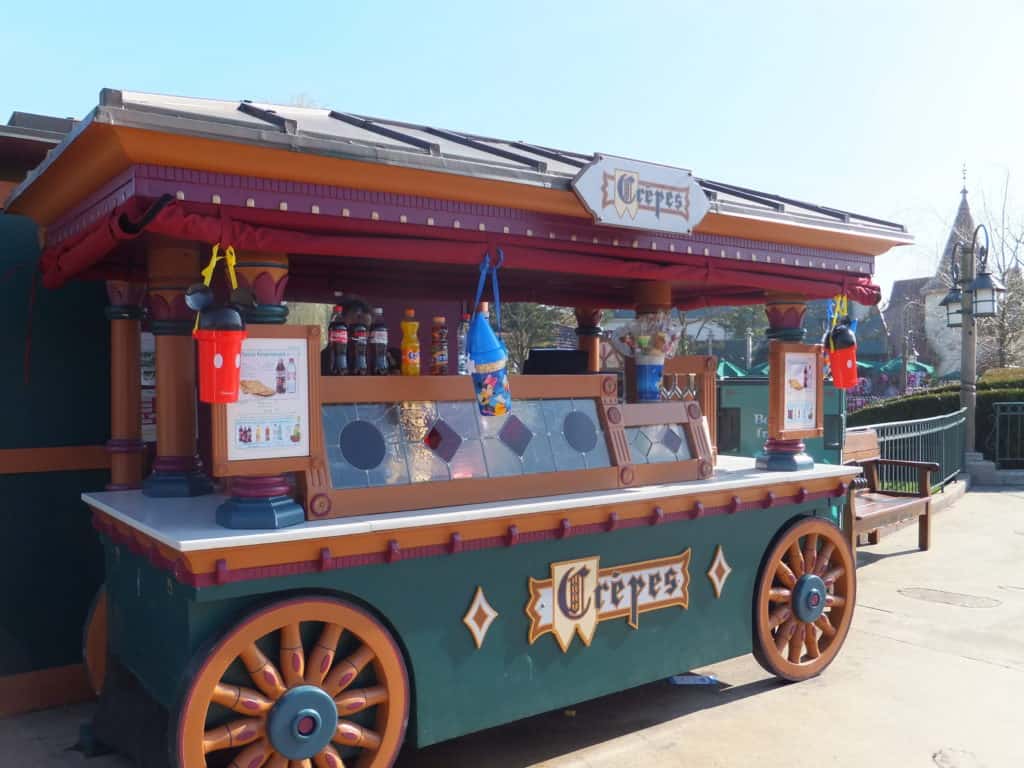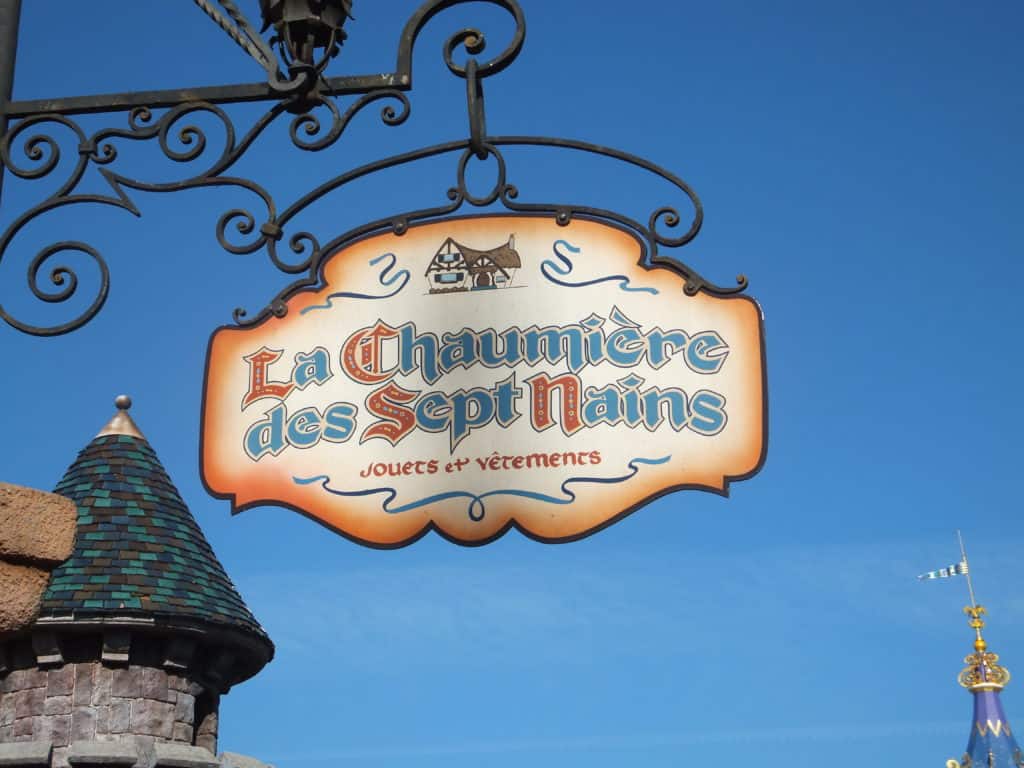 6. Language Isn't a Barrier
Most Disney cast members that we encountered spoke English so there is no need for visitors who speak only English to worry about communicating. This is a popular spot for a mini-break for many Europeans, particularly the Brits, as package holidays at Disneyland Paris are readily available. As a result the park has a bit of a cosmopolitan feel where one hears many languages spoken but English seems to be a second language for many.
We speak French, but obviously as a second language, and the cast members that we interacted with switched to English as soon as we were having any difficulty. Most signs are written in both English and French and there are maps of the park available in a number of languages.
On the other hand, you could brush up on your French. This is a fun low-stress setting to practice your French skills. Try out your French on Disney cast members – they will happily switch to English if you are struggling.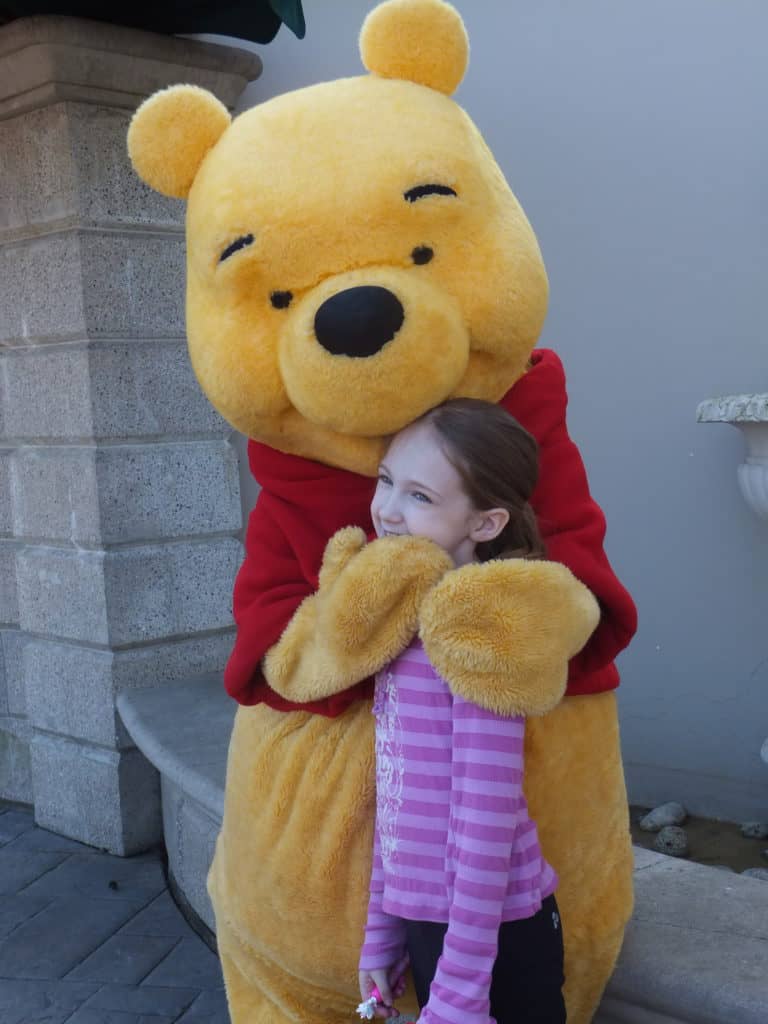 7. It's Less Expensive than Disney World or Disneyland
Disneyland Paris costs less than its North American counterparts. An adult (12+) dated ticket to 1 park at Disneyland Paris mid-week the first week of April (2023 pricing) is $105 USD and a ticket to 2 parks is $135 USD. (If you can visit in March as we did then ticket prices are approximately 25% lower.)
In contrast, a 1 day adult (10+) ticket to 1 park at Disney World in Orlando (Magic Kingdom) is $169 USD and a 1 day adult (10+) ticket to 1 park at Disneyland in California mid-week in April (2023 pricing) is $179 USD. A 1 day Park Hopper at Disney World in Orlando is $226 USD and a 1 day Park Hopper at Disneyland California is $244 USD.
A 2 day 2 park adult pass at Disneyland Paris is $245 USD, at Disneyland California a 2 day Park Hopper is $345 and at Disney World in Orlando a 2 day Park Hopper is $393 USD (April 2023 pricing).
All pricing will vary depending on the day of the visit.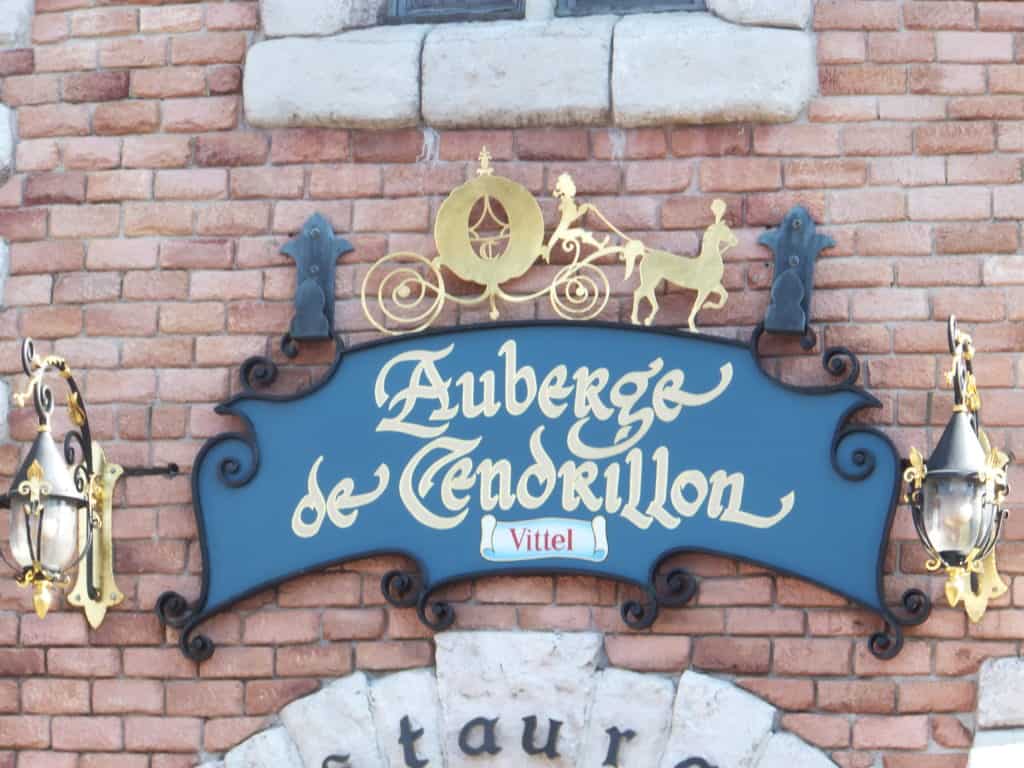 8. It's Fun to Compare the Rides and Attractions
The park had many of our family's favourite rides such as Peter Pan's Flight and Pirates of the Caribbean as well as attractions that we were not familiar with like Aladdin's Enchanted Passage. If you love thrill rides, then be sure to check out Crush's Coaster in Walt Disney Studios Park – the spinning roller coaster can only be found at Disneyland Paris. Some of the rides, such as Phantom Manor or It's A Small World, were different enough from their North American counterparts to make it an interesting comparison.
I hate roller coasters and I was talked into riding Casey Jr. thinking that it would be a cute little ride like the version in California only to discover that it was a kiddie roller coaster that left me screaming from start to finish.
It's a different climate in Paris and we also noticed during the parade that the princesses were dressed in much warmer clothing than we were used to seeing them wearing.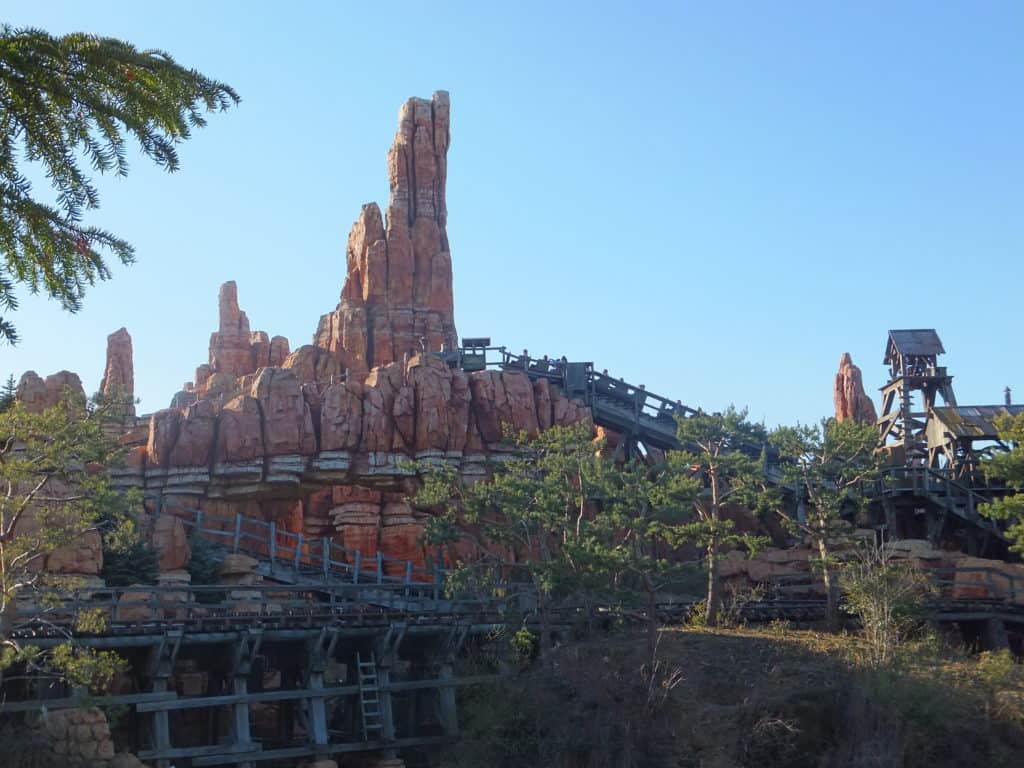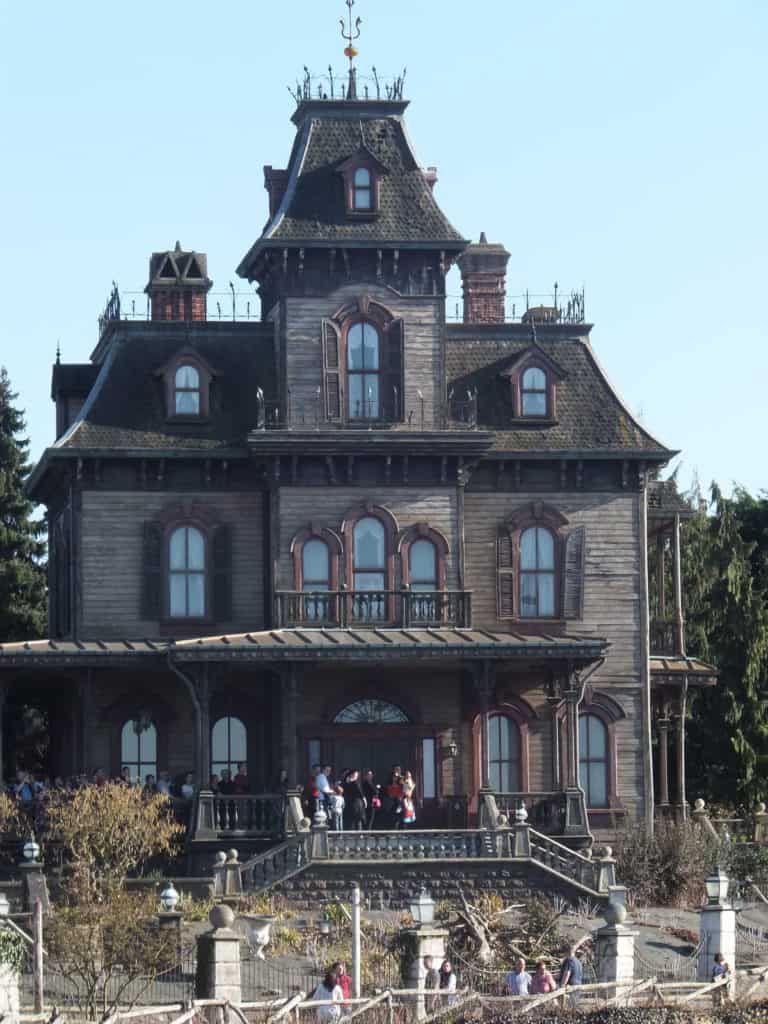 9. The Disney Village and Resort Area
If you have time to stay overnight then you will find that there is a lot more to explore in the resort area. There are seven Disney hotels on site ranging from the luxurious Disneyland Hotel to the Davy Crockett Ranch where guests stay in woodland cabins. (The Disneyland Hotel Paris is closed for renovation with a planned reopening in 2024.)
Each hotel has it's own theme designed to represent a particular region of the United States and resort guests have perks such as Extra Magic Hours, hotel-exclusive character encounters and free shuttle bus service.
The Disney Village area has a selection of cafés and restaurants including chains such as Rainforest Café, Five Guys and Starbucks. The village also boasts a number of entertainment options such as live music, a sports bar, a cineplex and IMAX theatre, an arcade and hot air balloon rides over Lake Disney. Disney Village opens earlier and closes later than the Disney parks.
Check current rates and reviews for Disneyland Hotel and other Disneyland Paris resort hotels on TripAdvisor.
10. Tick Another Park Off Your Disney Bucket List
Do you have a goal of visiting all the Disney parks? My younger daughter says she does! If you have any desire to accomplish this then you must visit Disneyland Paris on a trip to France.
The parks are Disneyland – 2 parks (Anaheim, California), Disney World – 4 parks (Orlando, Florida), Disneyland Paris – 2 parks, Tokyo Disney Resort – 2 parks, Hong Kong Disneyland Resort, and Shanghai Disney Resort. We need to get to ourselves to Asia to tackle those last three!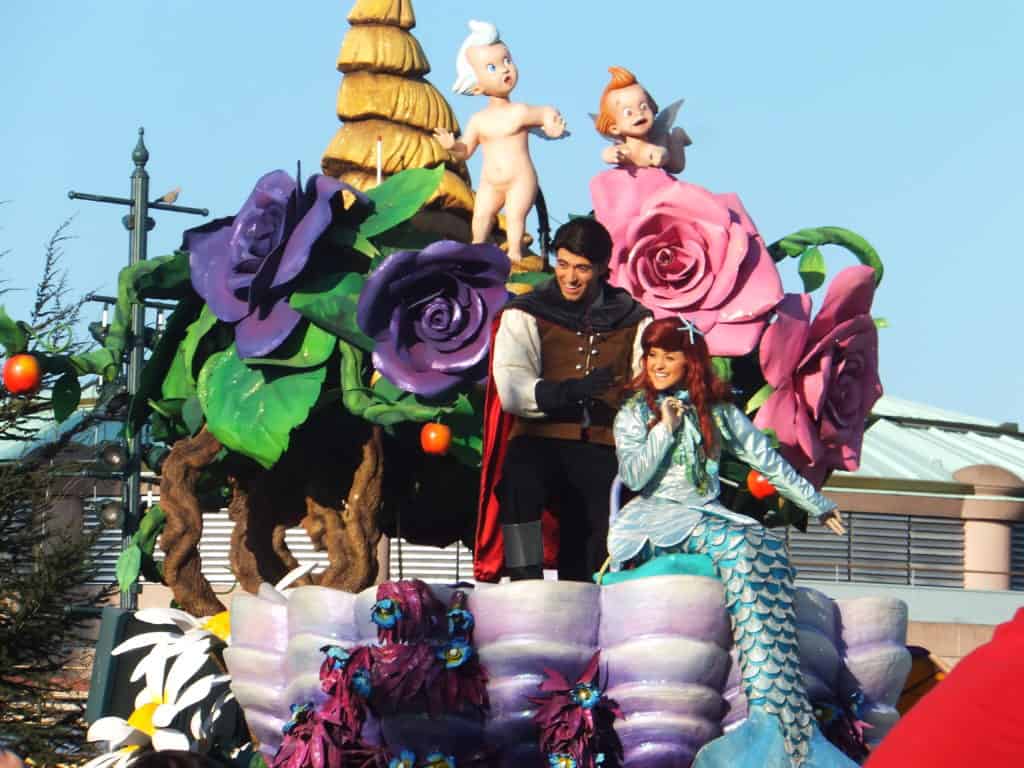 Disneyland Paris has been a great destination for European family getaways or as a day trip for anyone spending family holidays in Paris for 30 years. A day at the park provides a nice break from the city when kids are suffering from sightseeing fatigue and is more of a cultural experience than one would expect. At the end of our outing I was happy that the girls had convinced me that this would be a worthwhile experience because our family had a fantastic day at Disneyland Paris.
You Might Also Enjoy
Pin This For Later