A Photo Essay of our Chicago Architectural Cruise with Shoreline Sightseeing.
Emma and I recently spent a long weekend in Chicago and one of the priorities on my itinerary was taking an architectural cruise.  I had enjoyed one years earlier on my very first visit to Chicago but hadn't had the opportunity to repeat the experience on the many off-season trips that we have since taken.
This article may contain affiliate links. If you click an affiliate link and make a purchase then we will receive a small commission at no additional cost to you.
Emma and I paused to watch the boats cruising the river several times but opted to wait until Saturday morning to purchase tickets as the weather forecast sounded like it would improve.  We were glad we did because we had ideal conditions for our cruise as a result of waiting.
We chose Shoreline Sightseeing for our 60 minute architecture river cruise and our lovely guide, Carisa, did a wonderful job of both entertaining and informing the passengers about Chicago's skyscrapers and American architecture.  One of her best stories involved the Great Chicago Fire of 1871.  Carisa is an O'Leary and her family has been in Chicago for generations so she felt compelled to set the record straight about Mrs. O'Leary and her cow.  It seems that the tale about the cow starting the fire was fabricated by a newspaperman and it made such a good story that it has been repeated ever since but Carisa felt like she needed to set the record straight and salvage her family's reputation.  
 It was a beautiful day to be on the water and we learned a bit of history about Chicago's skyline while basking in the summer sun.  There weren't many children on the cruise but Emma enjoyed herself and was completely engaged by Carisa's commentary.  According to Emma, "lots of tour guides are boring but Carisa was fun to listen to".   
These are a few of my favourite photos from our morning cruise on the Chicago River.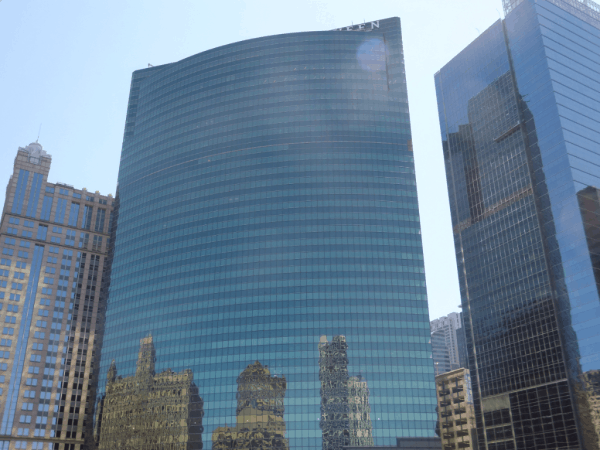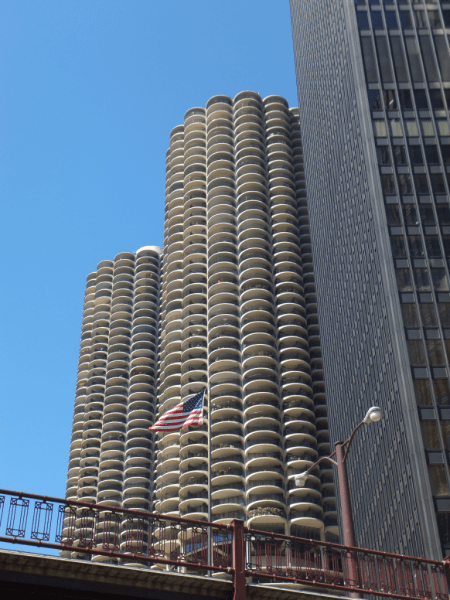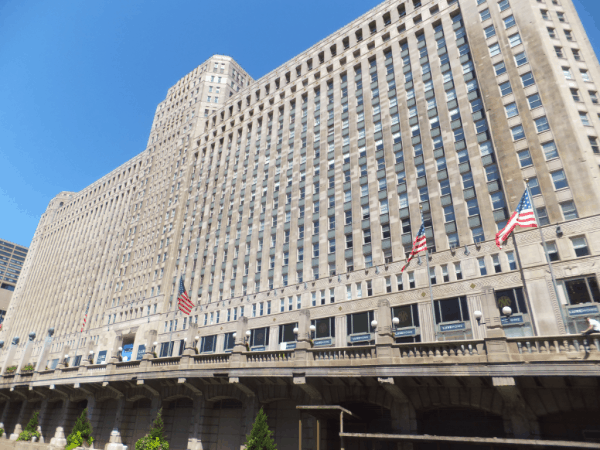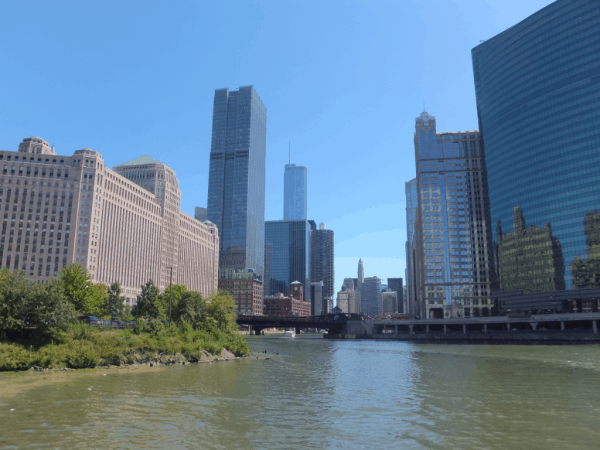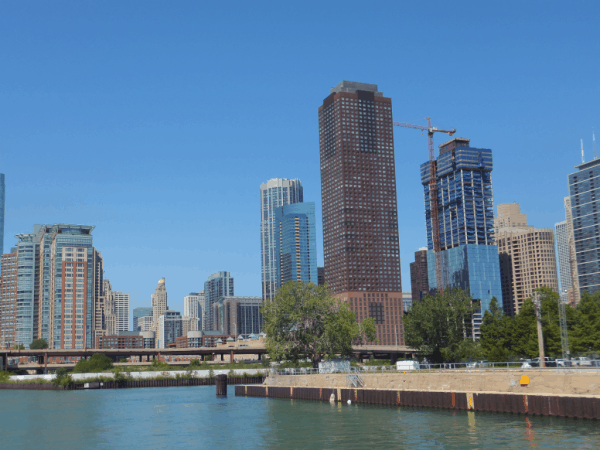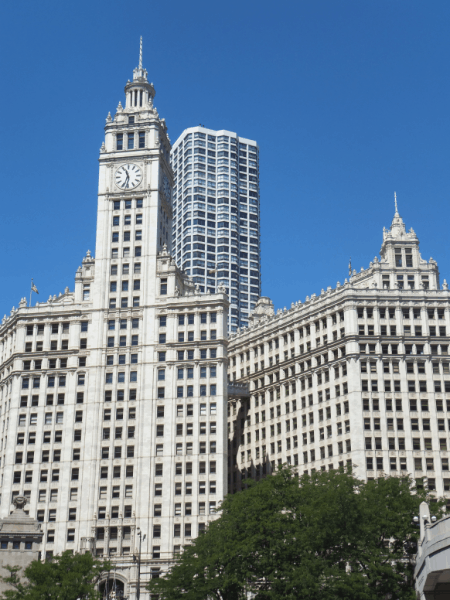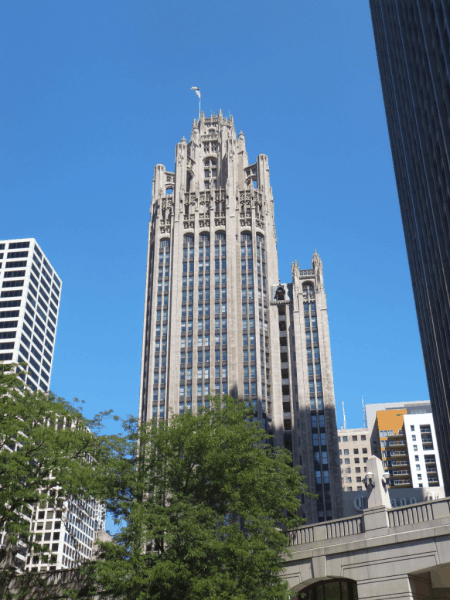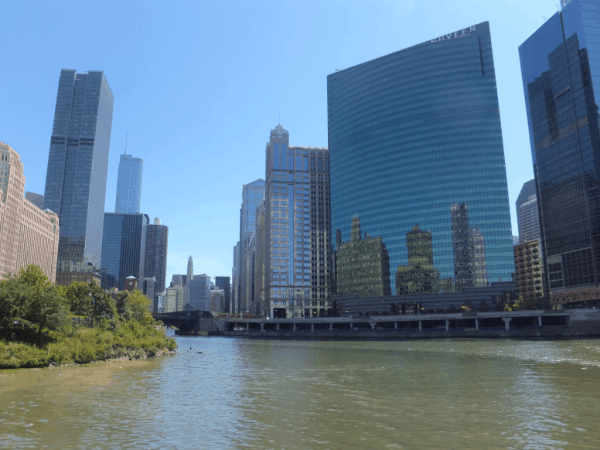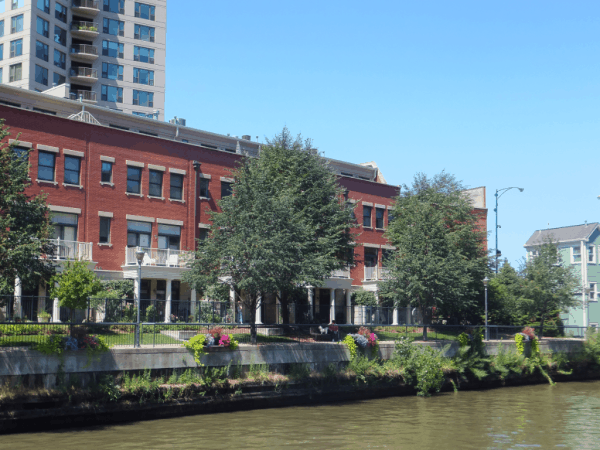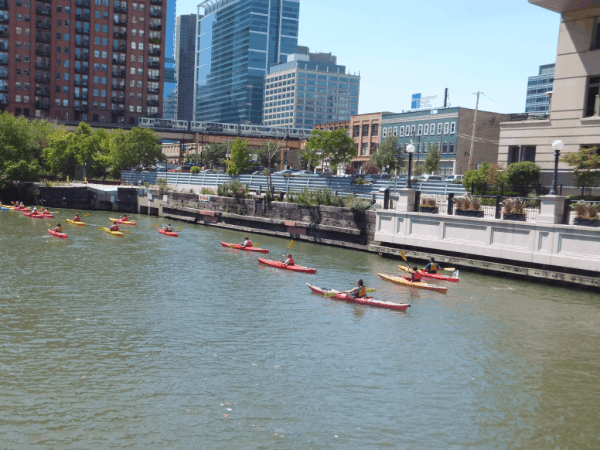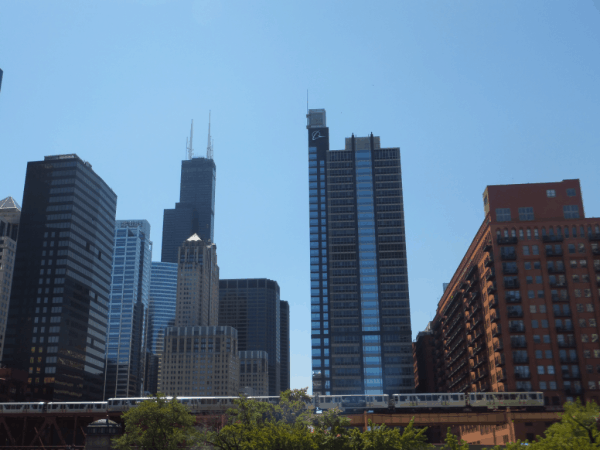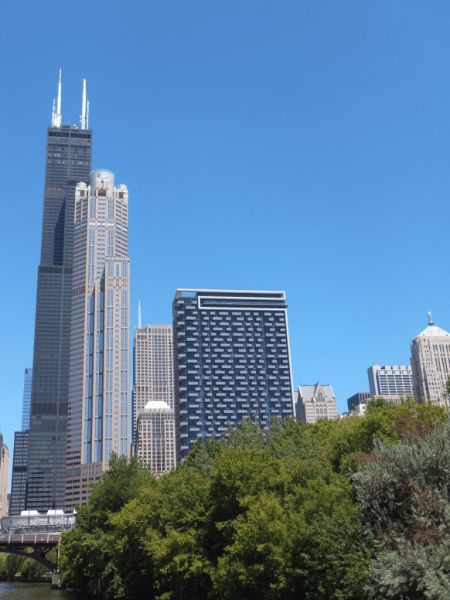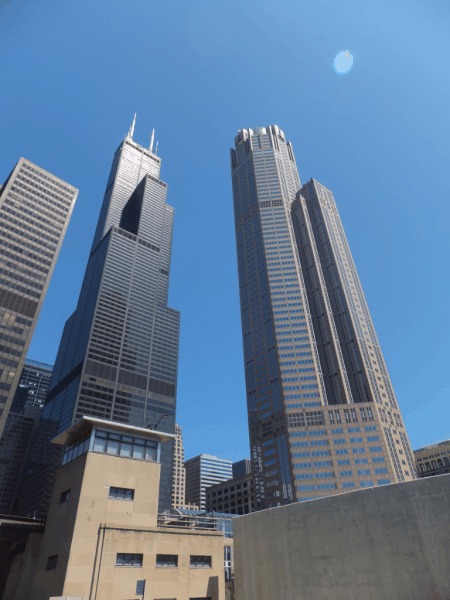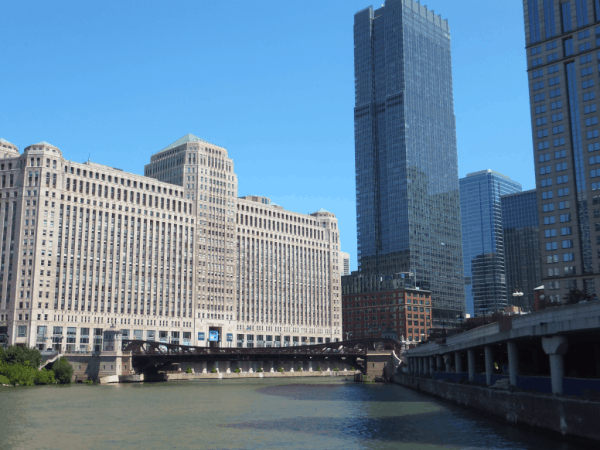 This article may contain affiliate links which help support this site at no additional cost to the consumer.
What You Need To Know
Shoreline Sightseeing is the largest touring fleet in Chicago, has been family owned and operated for more than 70 years and offers tours, taxis and charters;
Architecture Cruises are 60 minutes long and travel several branches of the Chicago River;
According to the website, architectural cruises leave from Gateway Park at Navy Pier, however, we purchased tickets and boarded our cruise at the Michigan Avenue Bridge;
Ticket prices can be found on Shoreline's website and Tickets purchased online are discounted by 5%;
Tours are conducted in English.  There is a Shoreline Tour Translations iPhone App which translates the tours into French, Spanish, German or Mandarin Chinese.
Have you liked our Facebook page yet? I post articles from the blog there as well as photo albums from our travels and other travel news. Or, if you prefer, you can subscribe to the free RSS feed or sign up for an email subscription to keep up-to-date on our travel adventures.