A review of Florida Theme Parks: A Guide and California Theme Parks.
I recently had the opportunity to review Florida Theme Parks: A Guide which was written by Alex Miller as well as California Theme Parks which he co-authored. Alex describes himself as a life-long amusement park enthusiast and this is quite apparent in the work that has gone into compiling the information about so many parks in these two states.
We have vacationed in Orlando, Florida many times and have also spent a few days in San Diego, California so I thought that I was rather well-versed in what was available in terms of theme parks in those two areas. Turns out I knew very little as I hadn't even heard of many of the theme parks included in these guides.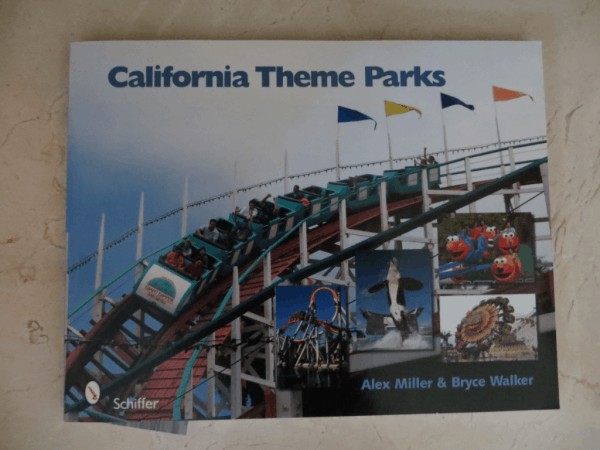 Alex covers everything from well-known parks such as Disney, Universal and Sea World to much smaller, lesser-known parks such as Fun Spot USA, Zoomers Amusement Park and Silver Springs. I was intrigued by the descriptions of these parks that I wasn't familiar with. It had honestly never occurred to me that Florida and California had so many independent, family-friendly, smaller-scale amusement parks that my kids might be interested in visiting.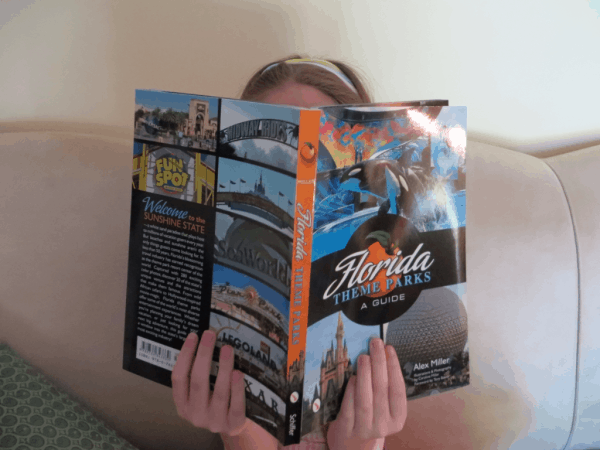 These guides are perfect for the inspiration phase of a trip to Florida or to California. The books include an overview of each park and its main attractions as well as many beautiful photos that make the featured parks look like an incredible amount of fun to visit.
My 10 year old enjoyed flipping through the books and compiling a list of places that she would like to visit in each state. I wasn't planning a trip to either in the near future but from the enthusiastic reaction to the books, there may be one in the works sooner than I had intended.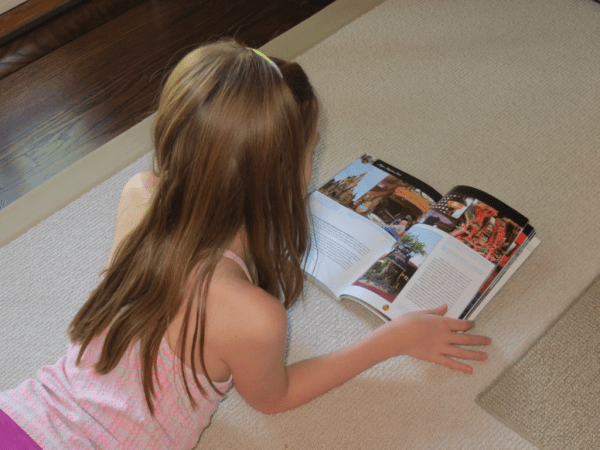 Neither of these books are intended to replace a more traditional guidebook – the descriptions are brief and just provide an overview of what's special about each of the featured parks. Anyone looking for help in planning the details of a theme park vacation will have to turn to a travel guide for the region or do some internet research. What the guides do provide are attractive photos and just the right amount of information to make readers start dreaming about a perfect theme park day whether it's at an old favourite or someplace new.
Looking for some theme park inspiration? Both of these books are available for purchase on Amazon.com.
We are a participant in the Amazon Services LLC Associates Program, an affiliate advertising program designed to provide a means for us to earn fees by linking to Amazon.com and affiliated sites. As an Amazon affiliate I earn from qualifying purchases.
I was provided with copies of the guides for review purposes. My opinions are, as always, my own.
Related Articles
Harry Potter and the Forbidden Journey: An 8 Year-Old's View
A Day at the Wizarding World of Harry Potter
Seuss Landing at Universal Studios
Disneyland During the Holidays
Osborne Family Lights at Disney's Hollywood Studios
Globetrotting at EPCOT's World Showcase