Favourite attractions and activities from a family trip to San Diego in 2010.
San Diego is a great action-packed destination for families – even during the off-season. Our family visited over the Christmas holidays and had a wonderful time even though it was too chilly for most people to go to the beach. We arrived on a beautiful sunny afternoon but the temperature was only about 17 degrees celsius. This was much warmer than what we had left behind in Toronto so we headed for the beach and the girls had a grand time frolicking in the waves despite the fact that many people were wandering around in winter coats, hats, and gloves.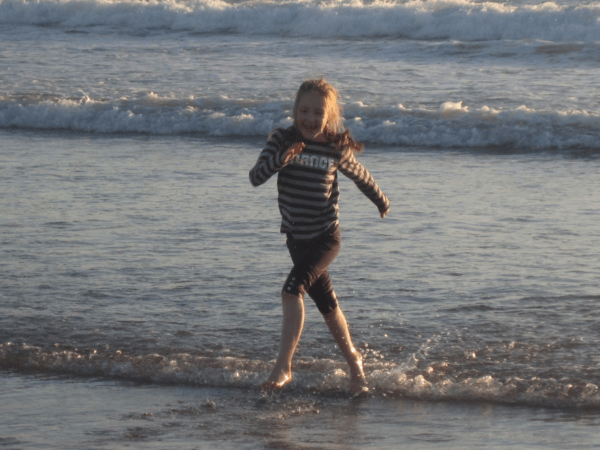 Emma playing on the beach on Coronado Island
We stayed on Coronado Island at the historic Hotel del Coronado which was festively decorated for the holidays.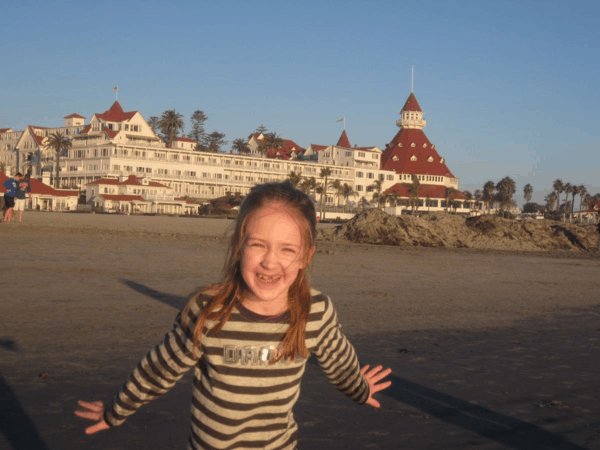 Emma on the beach in front of the Hotel del Coronado
Balboa Park
Our first full day we discovered that it does, in fact, rain in southern California so we made an adjustment to our itinerary and caught a trolley for a tour of San Diego with a stop at Balboa Park to visit the San Diego Natural History Museum and the Reuben H. Fleet Science Center.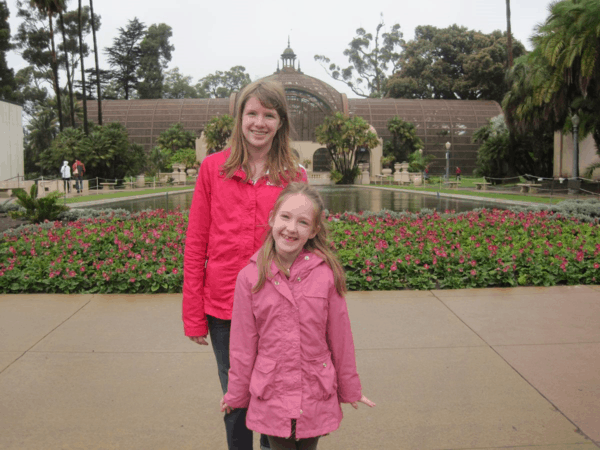 San Diego Zoo
Most of our third day was spent at the world famous San Diego Zoo. We were up early and arrived at the zoo just as it was opening and ahead of the crowds. After stopping to watch the orangutans for awhile we made a beeline for the pandas and were able to see them without waiting in line. They were definitely the highlight of a pleasant outing to the zoo.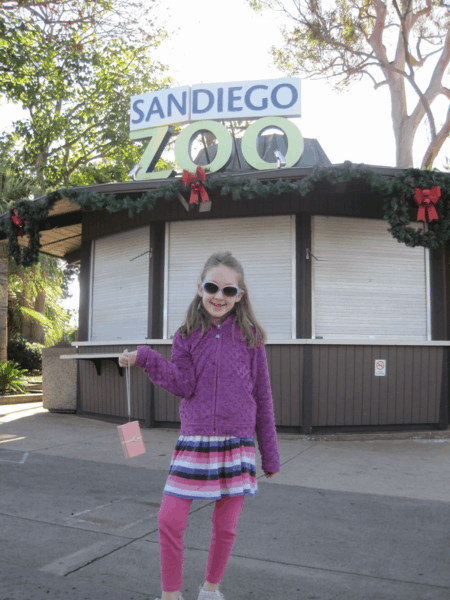 Seaport Village
We completed our day with a stop at Seaport Village to ride the carousel and watch the street entertainers.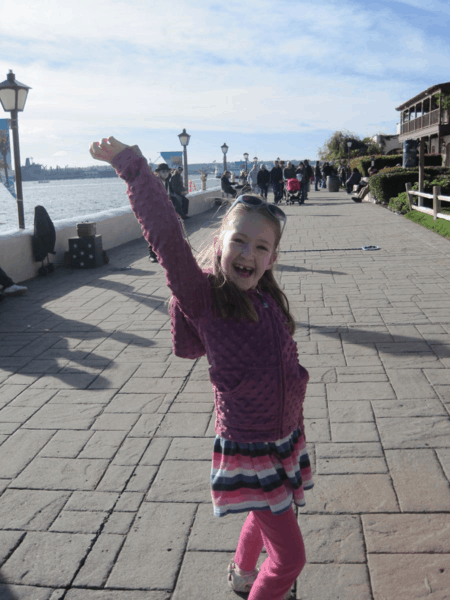 Legoland California
Our next stop was Legoland, located in Carlsbad, California about a 30 minute drive from San Diego. The girls enjoyed some of the rides, but the highlight was the miniature cities created out of Lego bricks. We spent the better part of New Year's Eve day at Legoland but didn't stay for the evening festivities as we wanted to get to bed early to get an early start on New Year's Day.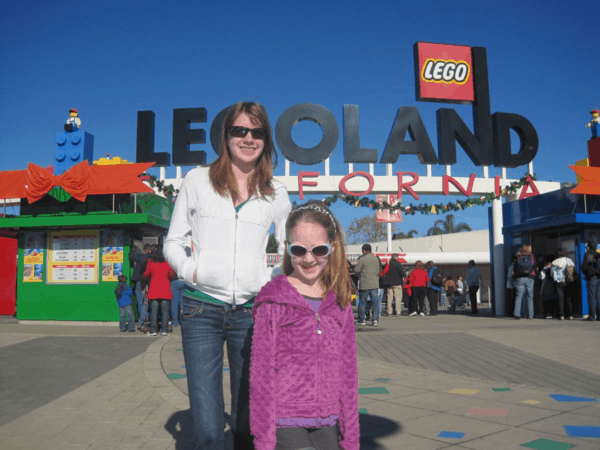 Katie and Emma at the entrance to Legoland
Disneyland Park
For New Year's Day we got up very early in the morning to drive to Disneyland in Anaheim, California for the day. The early start was well worth it as we were at the park when it opened and most everyone else seemed to still be in bed. We managed to cover most of Fantasy Land in about 45 minutes walking right onto the rides with no wait at all. I have always wanted to visit Disney when it was decorated for the holidays so that was a highlight for me. We have been to Disney World in Florida several times so it was very exciting to see the Disneyland attractions which were different.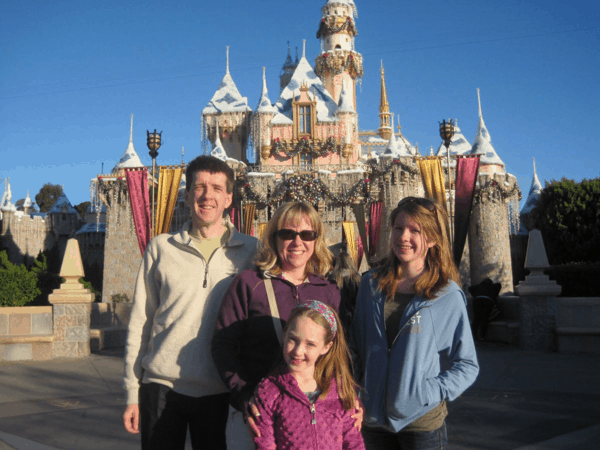 Our family in front of Sleeping Beauty's castle at Disneyland

Emma was very excited to meet Tinker Bell
Sea World San Diego
Our last day in San Diego was spent at SeaWorld where we had a beautiful sunny day watching whales, dolphins, sealions and penguins.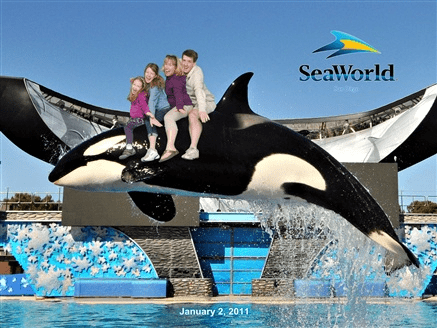 We even managed to find time for a ride on Shamu!
Related Links
Disneyland During the Holidays
Halloween Fun at LEGOLAND California
Celebrating Halloween at Disneyland
Have you liked our Facebook page yet? I post articles from the blog there as well as photo albums from our travels and other travel news. Or, if you prefer, you can subscribe to the free RSS feed or sign up for an email subscription to keep up-to-date on our travel adventures.