10 fun and family-friendly things to do in San Diego, California during the Christmas holiday season.
Travel over the Christmas holidays has been a tradition for our family since my husband and I first decided many years ago that giving an experience gift such as Christmas travel was far better than buying excessive stuff for each other. One of our favourite holiday trips was to San Diego, California, an action-packed, family-friendly destination that is fun any time of the year but particularly so during the Christmas holiday season.
Whether you are visiting during the pre-Christmas period between U.S. Thanksgiving and Christmas or between Christmas and New Year's, your family is sure to enjoy all of the festive events and activities taking place in San Diego. 
We are a participant in the Amazon Services LLC Associates Program, an affiliate advertising program designed to provide a means for us to earn fees by linking to Amazon.com and affiliated sites. As an Amazon affiliate I earn from qualifying purchases.
This article may contain affiliate links. If you click an affiliate link and make a purchase then Gone with the Family may receive a small commission at no additional cost to you.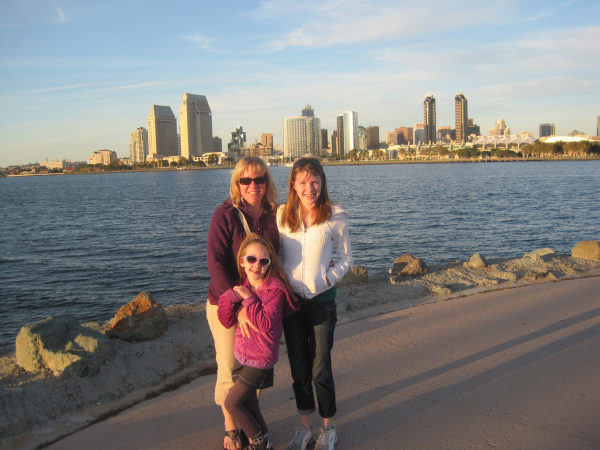 Here are 10 things to do in San Diego if you're visiting during the Christmas holiday season.
1. Skating by the Sea® at Hotel del Coronado
We stayed at the Hotel del Coronado and one of our best memories was heading out to play on the beach the day we arrived and discovering an ice skating rink at the rear of the hotel. It's hard to even imagine ice skating with spectacular views of the Pacific Ocean and a backdrop of a grand Victorian-style hotel decked out in twinkling white lights but it has been a holiday season tradition for the past 14 years at The Del. There's a fee for skating (which includes skate rental) but you don't have to be a guest of the hotel to participate so if you're visiting San Diego when the rink is open (November 22 – January 6 for the 2018/19 holiday season) then head over to Coronado Island to skate on the beach or just enjoy a hot chocolate and the festive atmosphere.
" rel="noopener" style="color: #00bfbf;" target="_blank" title="Hotel del Coronado on TripAdvisor">Read reviews and check current rates for the Hotel del Coronado on TripAdvisor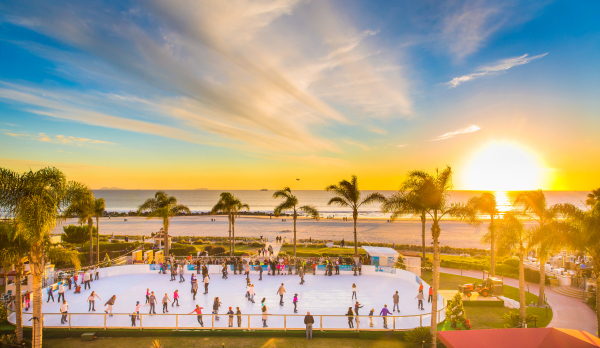 Seaside skating at the Hotel del Coronado (Photo courtesy of sandiego.org)
2. Old Town Trolley Tour
The Old Town Trolley Tour is a fun and convenient way to see San Diego any time of the year. We loved the convenience of the hop-on hop-off trolley that transported us from Coronado Island around the city of San Diego so that we were able to see the sights efficiently and without worrying about parking. During the Christmas season, however, Old Town Trolley also offers a Holiday Lights and Sights tour which takes guests to see the festive Christmas lights of Old Town San Diego, the Embarcadero, Balboa Park, Garrison Street and more while enjoying sing-along caroling with the conductor who also shares fun holiday facts, history and traditions. In 2018, these festive 75 minute tours run from December 7-23, and December 26-30.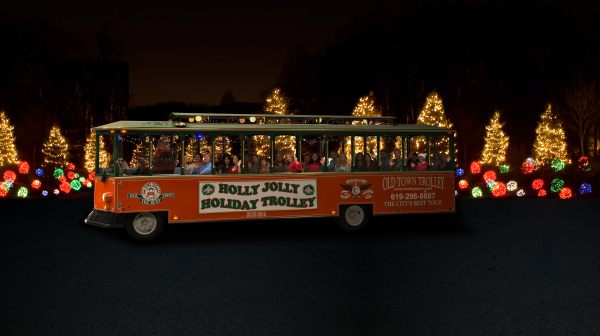 3. San Diego Bay Parade of Lights
We arrived in San Diego and stayed through New Year's so we missed seeing the Parade of Lights but if you happen to be visiting at the right time during the pre-Christmas period then it's a must. During the Parade of Lights, more than 80 decorated boats sail by Harbor Island, the Embarcadero, Seaport Village, the pier at Cesar Chavez Park and the Ferry Landing in Coronado. This is the 47th year of the parade which takes place on two consecutive Sundays in December (the 9th and 16th in 2018) and the theme this year is Tropical Island Christmas.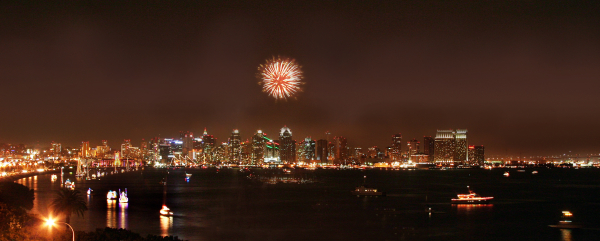 4. Jungle Bells at the San Diego Zoo
Care to guess what attraction we were most looking forward to prior to our trip to San Diego? Of course, it was the world-famous San Diego Zoo – and we were not disappointed! Seeing giant pandas for the first time was a treat but we discovered that there is also a special event that takes place at the zoo during the holiday season which ups the fun quotient. Jungle Bells at the San Diego Zoo (December 14, 2018 through January 6, 2019) is a seasonal celebration that transforms the zoo into a wild wonderland of twinkling lights and includes a schedule packed with entertainment, animal experiences, and special activities including pre-Christmas visits with Santa Claus.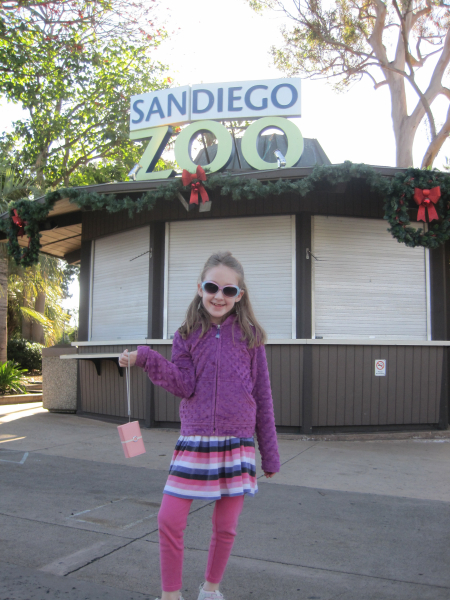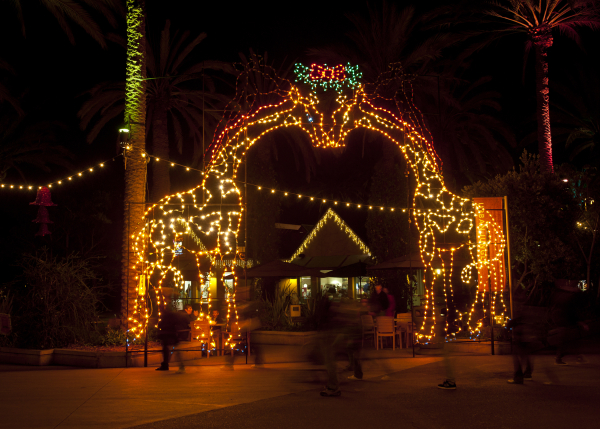 5. Balboa Park December Nights
Balboa Park December Nights is another special event that you shouldn't miss if you happen to be visiting San Diego on one of the two nights in early December when it takes place. December Nights is an annual free holiday festival that kicks off the holiday season in San Diego with light displays, music and dancers, delicious food, and shopping. Participating museums in Balboa Park also offer free admission during December Nights (Friday December 7th and Saturday December 8th, 2018).
Visiting Balboa Park is still a must even if your time in San Diego doesn't coincide with December Nights. The park is described as the place "where nature and culture meet" and includes lush landscaped gardens, 17 diverse museums, cultural institutions such as The Old Globe theatre, and the San Diego Zoo. We had a great time exploring Balboa Park even though it was raining the day of our visit and spent time at both the San Diego Natural History Museum and the Fleet Science Center. For an extended visit to San Diego, you can purchase a Balboa Park Explorer Multi-Day Pass and really do justice to the park. The pass is valid for 7 consecutive days and includes admission to the 17 participating museums as well as one-day admission to the San Diego Zoo.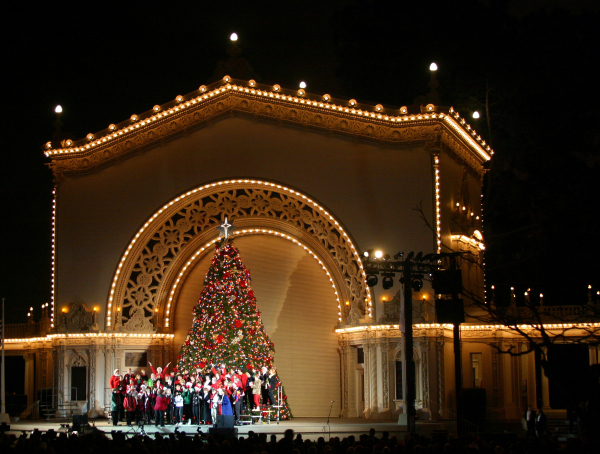 6. Dr. Seuss' How the Grinch Stole Christmas!
One of my favourite things to do during the holidays is go to the theatre – especially if there's a seasonal show being performed. If you feel the same way then you will be thrilled to learn that a holiday season visit to San Diego can include a family-friendly musical at The Old Globe. The historic theatre, built in 1935 and modeled after Shakespeare's Old Globe in London, England, produces 15 shows each year including the annual family musical Dr. Seuss' How the Grinch Stole Christmas! For the past 21 years, The Old Globe has transformed into a snow-covered Whoville to perform this whimsical musical – a holiday favourite that's perfect for all ages.
You might also enjoy reading our tips for theatre lovers visiting New York City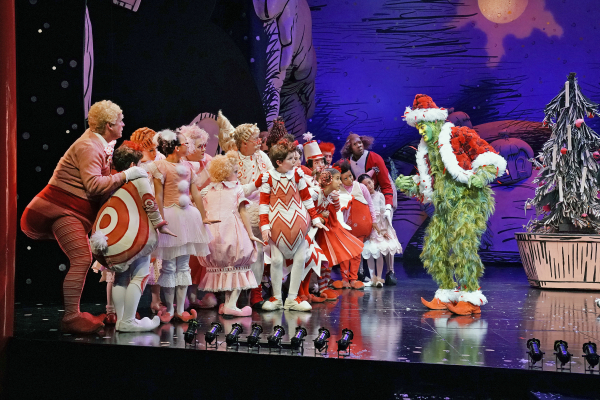 7. SeaWorld Christmas Celebration
SeaWorld Christmas Celebration is a special event that takes place each year starting mid-November and continuing through the holiday season (November 17 – January 6 during the 2018/19 holiday season) when the park is transformed into a wintery, watery wonderland. Event activities are included with the price of admission and include a live nativity show based on the story of Christmas, special holiday performances, Santa's Christmas Village, Rudolph the Red-Nosed Reindeer's Christmastown, a Christmas Shoppe with a selection of unique gifts and a dazzling 40 foot Christmas tree covered with festive lights.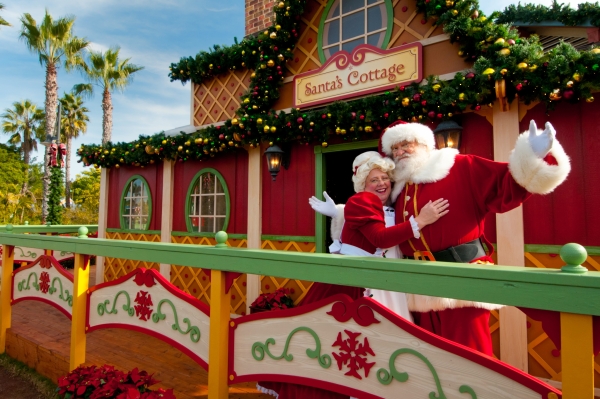 8. Holidays at LEGOLAND California
The holiday season is the most wonderful time of the year at LEGOLAND California with festive decor, live entertainment, a holiday market, character meet and greets, special holiday food treats and more (November 17 – December 31, 2018). New for the 2018 holiday season, visitors can meet LEGO® Santa and his cast of holiday costume characters at the brand new Holiday Village inside Fun Town. There's also a family-friendly Kids' New Year's Eve celebration in the park which allows kids to celebrate the New Year without missing their bedtimes. At LEGOLAND, "midnight" comes at 6pm when the Times Square ball drop is re-created with a giant LEGO® brick drop followed by fireworks – a great way for families with young children to celebrate the arrival of a new year.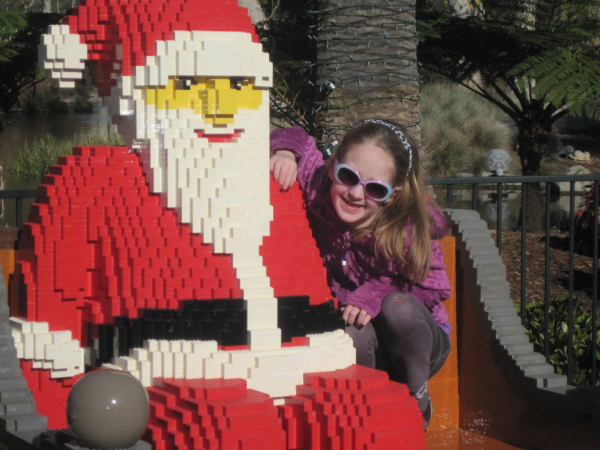 9. Play on the Beach
Californians might think the temperatures are a bit cool for playing on the beach in December but those of us from colder climates have a different definition of beach weather! My kids weren't going to pass up an opportunity to frolic on Coronado Beach even if the temperature was about 17 degrees Celsius (62 Fahrenheit) on the late-December day we arrived in San Diego. It was too cold to swim but it was fun to be able to say that we played in the ocean while other guests were walking by bundled up for winter in hats and gloves!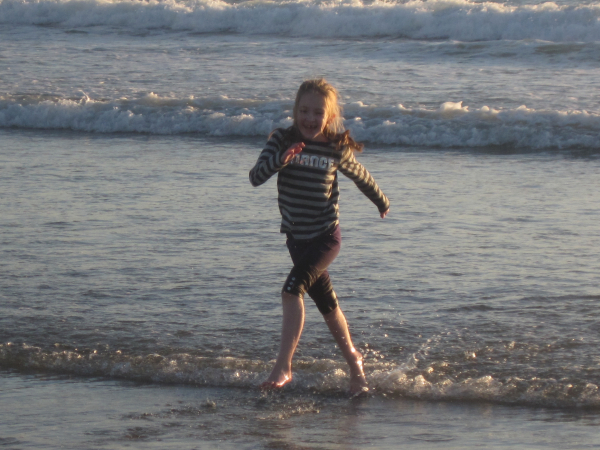 10. Road Trip to Disneyland
It's a bit of a drive to Anaheim from San Diego (it takes approximately 2 hours), but you (or your kids) might not be able to resist the siren call of Disneyland while vacationing in Southern California. We drove from San Diego to Disneyland early on the morning of New Year's Day the year we visited and had a fabulous time. It was our first time visiting a Disney park during the holiday season and seeing it all dressed up for Christmas was magical.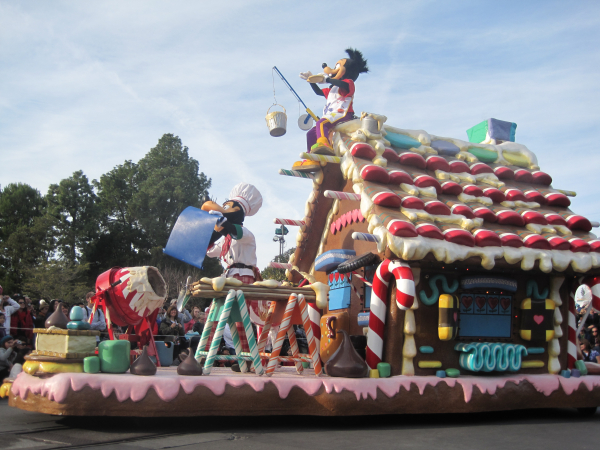 The Visit San Diego website is an excellent resource for planning your family trip to San Diego.
We are a participant in the Amazon Services LLC Associates Program, an affiliate advertising program designed to provide a means for us to earn fees by linking to Amazon.com and affiliated sites.