Instagram Travel Thursday: Daydreams of Beaches
This has been the longest winter in the memory of most people in the Toronto area. Thanks to the Polar Vortex, the City of Toronto has issued 35 Extreme Cold Weather Alerts and one snow storm after another has resulted in a record-breaking 100 consecutive days with snow on the ground. 
Winter has been relentless and although tomorrow may be the official first day of spring, weather forecasters are advising that temperatures will continue well below normal for the foreseeable future. Even as we near the end of March, winter does not seem inclined to loosen its grip so I'm resorting to daydreaming about beaches via my Instagram photos.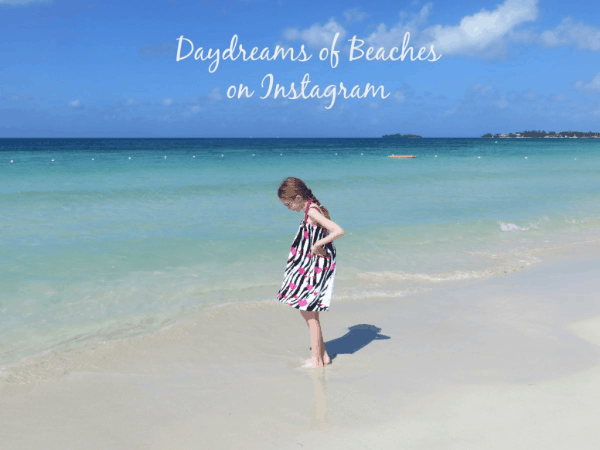 I have been fortunate to get away to some warm weather destinations several times this year – and I'm not sure that I would have survived the winter otherwise! These are my favourite beach instagrams from a trip to Beaches Resort in Jamaica in December, a Southern Caribbean holiday cruise on the Crown Princess and a spring break trip to Atlantis Resort on Paradise Island in the Bahamas.
Beaches Negril – Jamaica
Early in December, my 10 year-old daughter Emma and I had the opportunity to spend a fun-filled weekend at the Beaches Resort in Negril, Jamaica.
Princess Southern Caribbean Cruise
Over the holidays, we went on a family cruise to the Southern Caribbean on the Crown Princess with stops at the cruise line's private Bahamian island, Princess Cays, Curaçao, and Aruba. We flew south just a few days after a major ice storm had pummelled the Toronto area which made it all the more sweet to be able to spend a few days basking in the Caribbean sun.
Atlantis Resort – Bahamas
My teen daughter, Katie, spent her spring break on a service trip to Costa Rica so the rest of us headed to the Bahamas to spend a few nights at the incredible Atlantis Resort on Paradise Island.
Spring will arrive sooner or later but, in the meantime, I'll be scrolling through my Instagram pics and daydreaming about beaches!
Related Articles
A Day in Paradise: Princess Cays in Photos
The Sandals Foundation: Making a Difference
Non-Stop Family Fun at Beaches Negril
Beaches Negril: Ideal for a Caribbean Family Getaway