Easter weekend activities for families in Toronto and the GTA.
Easter is just around the corner which hopefully means the arrival of some more spring-like weather in the Toronto area. Whatever Mother Nature has in store though, the kids will certainly be celebrating the four day weekend and parents will be looking for activities to keep them entertained. Here are a few of the upcoming fun Easter events for families in the Toronto area.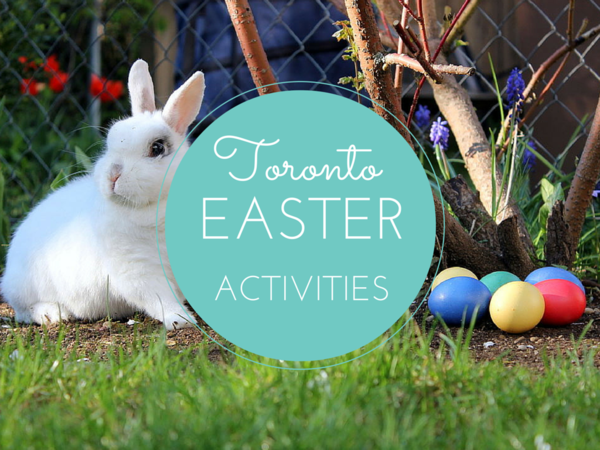 1. Toronto Beaches Lions Club Easter Parade
Don your best Easter bonnet and head out with the kids to the 49th Annual Toronto Beaches Lions Club Easter Parade which attracts thousands of spectators from across the city. The parade takes place on Easter Sunday (April 5, 2015) from 2-4pm and proceeds west along Queen St. E. from Munro Park to Woodbine Avenue. The parade includes decorated floats, music, and, of course, the Easter Bunny. 
Advance reservations are required for Casa Loma's popular buffet Easter Brunch held on Sunday April 5th this year. Families can enjoy the elegant brunch and explore the castle afterward. (2015 Pricing: $55 per person; $35 for children 13 and under)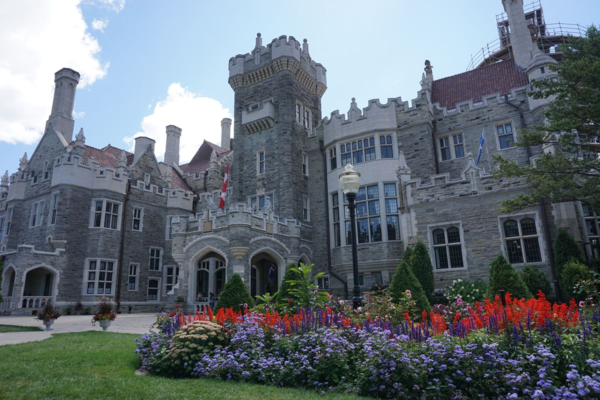 3. Easter Traditions at Colborne Lodge
At Colborne Lodge in High Park, families can learn about about 19th century Easter traditions while touring the museum. Children will enjoy spotting the Easter eggs hidden in the rooms of the lodge. There will also be an opportunity for children to dye eggs using natural dyes. (In 2015 Easter Traditions takes place March 21, 22, 28, and April 4th and 5th from 12 noon-4pm. There is an admission fee.)
4. Hunt for Easter Eggs
One of the best ways to celebrate Easter with young kids is to participate in one of the many fun Easter Egg Hunts held in Toronto and around the GTA.
The High Park Easter Egg Hunt takes place the weekend prior to Easter on March 29, 2015 from 11am – 3pm on the grounds of Colborne Lodge. There is a small fee to participate in the egg hunt ($3).
The Kidnetix Edu-Play Centre at Yorkdale will be holding their annual Easter Egg Hunt for kids aged 1-12 on Saturday April 4, 2015. Hunts for thousands of Easter eggs and candy take place at 9:30am, 12:00pm or 2:30pm. Kids can also enjoy the indoor playground, meet Hunny the Easter Bunny, visit the petting zoo and participate in Easter arts and crafts. Advance registration is required and the cost is $20 per child.
Adventure Valley Day Camp on Leslie Street in Thornhill will be holding a Spring Fun Fair on Saturday April 4, 2015 from 10am – 4pm. In addition to the egg hunt, there will be springtime crafts, magicians, face painting, a bouncy castle and more. The Easter Bunny will even be there to meet with the kiddos. (Children $10; Adults $5)
Everything Easter at Fort York is a brand new fundraising event organized by students at George Brown College that will take place on Saturday April 4th, 2015 from 10am – 3pm. 50% of the proceeds raised will go to Ronald McDonald House Charity and 50% to the George Brown College Foundation. The event will feature an egg hunt with prizes, egg and spoon races, arts and crafts, musical entertainment and a meet and greet with the Easter Bunny. (Tickets can be purchased at the door or online ahead of time for a 25% discount. $12 Adult; $8 Child; Children under 5 are free. Family Packs for 2 Adults, 2 Children are available for $35.)
5. Easter Fun at the Toronto Zoo
There's lots of fun to be had for families visiting the Toronto Zoo this Easter weekend. Hop into Spring, a celebration of Canadian wildlife, presented in partnership with Parks Canada will be running all weekend from Good Friday through Easter Monday (April 3-6th from 9:30am-4:30pm).
Children 12 and under will receive a special passport that will teach them about conservation as they explore the zoo. At the Conservation Connection Centre, there will be special activities, photos, temporary animal tattoos and more. Two giant panda mascots will be on hand as well as Parka, the Parks Canada beaver mascot. (Free with admission to the zoo.)
Giant Pandas Er Shun and Da Mao will also be celebrating with a Panda Pinata Party on Easter Sunday April 5th, 2015 at 11:30am.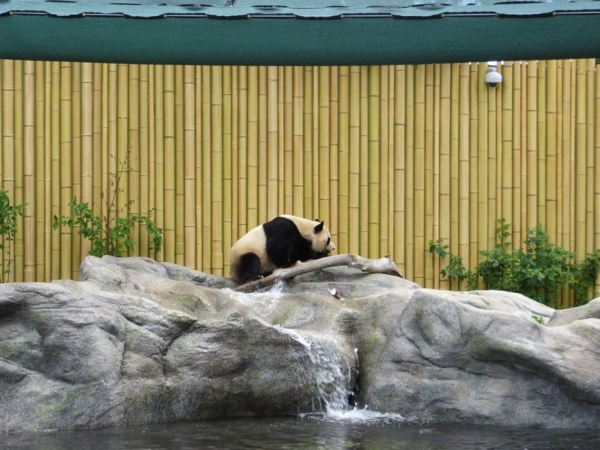 Families can visit TIFF Bell Lightbox on Good Friday to view hit movies from previous editions of the TIFF Kids Festival as well as the 3D adventure Hugo. Tickets can be purchased online ahead of time.
7. Springridge Farm Easter Festival
Springridge Farm in Milton is one of several farms in the GTA that celebrate with an Easter Festival. Springridge will hold an Easter Egg Hunt as part of the festival on April 3, 4 and 5th from 10am-4pm. There will also be puppet shows, face painting, wagon rides and baby animals to visit. Access to the Fun Farm Yard is also included in the admission price which is $12 per person. Pony rides are available for an additional fee. Parents won't want to leave without visiting the bakery and gift shop – the pies are excellent!
Other farms with Easter weekend events include Downey's Farm Market in Brampton, Pingle's Farm Market in Hampton, Brooks Farms in Mount Albert and Round the Bend Farm in Kettleby.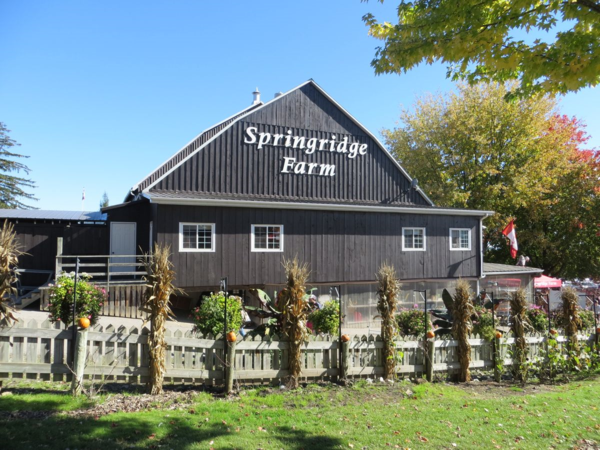 8. A Chocolate Easter with Tasty Tours 
If Easter is all about the chocolate for your family then the popular Easter Sweets and Chocolate Tour offered by Tasty Tours might be just what you're looking for. Tour participants can spend part of their Easter Sunday eating their way through Kensington Market on Toronto's only guided sweets tour. Tours are available at 11:30am and 2pm on April 5th but must be booked in advance as they sell out. 
For the first time this year, Tasty Tours is also offering an Easter Chocolate Workshop that is ideal for parents and children. Participants will learn about the history of chocolate and then get some hands-on experience making chocolate lollipops and truffles. The workshop will take place at 4:30pm on April 5th and must be booked ahead of time.
Related Articles
11 Family-Friendly Holiday Events in Toronto and the GTA
Best Halloween Events in Toronto and the GTA