Are you planning to visit one of the American Girl doll stores with your favourite girl? Here are 11 tips for planning a memorable visit to one of the American Girl stores.

My daughter is a huge fan of American Girl dolls. Browsing the catalog and website is entertaining, but actually visiting a store is an entirely different level of excitement. It's so much more than a toy store; it's an experience to remember.
If you are visiting one of the many store locations around the USA or the specialty boutiques in Canada and Mexico City, use these tips to ensure a memorable visit to American Girl.
1. Bring Your Doll and Camera
It's not just the girl who has all the fun. Bring her doll along on your visit. My daughter loves taking pictures of her Truly Me doll making friends with the other dolls. The Girl of the Year usually has a tableau with a life-size picture of the Girl that your child can stand next to for a fun photo.
One of my daughter's favorite souvenirs of her New York store visit is the American Girl magazine cover featuring her headshot taken at the Photo Studio. If you buy a doll during your visit, take it out of the box for your girl to carry around the store. When we have a whole day of sightseeing, as we did in New York City, my girl brings along a miniature doll. 
2. Use the Free Personal Shopper
Previously, I never bothered with a Personal Shopper. Now that I have tried this complimentary service; I'll use one every time. The Personal Shopper does not work on commission; she's there to ensure you have the best time possible at the store. Some kids are overwhelmed by the variety, and she can help them narrow down the choices.
My favorite perk is skipping the line at the doll salon and checkout. I enjoyed touring the store while hearing about what makes each historical BeForever doll special and what merchandise was there for a limited time only.
A Personal Shopper can notify you when out-of-stock items are back in inventory and arrange to ship it. If someone wants to buy a gift for you daughter, she can set it aside for quick store pickup or help that person go through the wish list.
While you can normally make an appointment just a few days ahead of your visit, book months in advance for the peak crowd times such as when the Girl of the Year is announced on January 1 and in June when the movie premieres.
3. Take the Time to Dine
Most USA stores have either a Café or Bistro. The fancy Cafés at American Girl flagship stores in Los Angeles, Chicago and New York offer fixed price, multi-course meals during set seating times. The casual Bistros have à la carte menus with flexible dining times throughout the day.
Whenever we eat at the Bistro, I'm glad that we have the choice of simply splitting a dessert as an afternoon snack or going all out with a 3-course meal for lunch. The menu offers dishes that appeal to both kids and adults. Dolls have their own seat at the table, and they even get a miniature cup and saucer for the meal. If you did not bring a doll, you can borrow one. Advance reservations are highly recommended. 
4. Make a Stop at the Doll Salon and Spa
If your girl's doll gets a lot of playtime and loving, it may be time for her to visit the Salon. Choose from a variety of hairstyles or restore the doll's original hairdo, especially those with curls. I have seen them work wonders transforming a crazy head of tangles on Kaya to looking like she was fresh out of the box.
Appointments cannot be made in advance unless you are using a personal shopper, so put your name on the list as soon as you arrive at the store and plan on waiting a few hours on busy days.
When she was younger, my daughter unwisely decided to use lip gloss as a lotion on her doll, and a visit to the Doll Spa for a pampering and scrub had her looking much cleaner. Dolls can get a little bling by having their ears pierced at the salon, too. 
5. Check the Special Events Calendar
Something fun always seems to be happening every week at the American Girl store such as cookie decorating or a dance party. Off-site excursions like taking the girls to the theatre, a sports game, or the zoo are offered as well.
The Girl of the Year movie premiere is the most popular event and books up quickly. These all require a reservation and payment. Free drop-in Craft Events at the store are open to everyone.
6. Touch the Displays
I was so glad to find out that the store staff does not mind customers fiddling with the displays that are out in the open. In fact, they fully expect it. They understand how excited girls get about finally being able to manipulate the dolls and doll-sized merchandise that they have been gazing at in the catalog. It certainly makes a mama's job easier to not have to constantly repeat, "Don't touch." 
7. Browse the Bookstore
One of the best parts of American Girl is the inspiring books for each BeForever doll. It's a wonderful way to make a period of history come alive for a child and make it relatable. Each doll has a series of books that tell her story including a mystery and a choose-your-own adventure. Bitty Babies and Bitty Twins are featured in picture books. The book section also has a collection of activity books that my craft-loving daughter really relishes.
Advice books are aimed at issues a maturing girl may deal with such as friendship troubles, handling money or starting middle school. The Care and Keeping of You is an age-appropriate set covering girls' changing bodies and emotions. Many of my mommy friends find it to be an excellent way to broach the difficult subject of puberty with their daughters. 
8. Prepare to be Patient
The first time that my daughter visited the American Girl store, she wanted to look around for hours. There is so much to see and touch. I reminded myself that my gift to her was not merely buying the items but also allowing her the time to fully explore and delight in the experience.
Maybe you could reward your girl for being patient at an art museum or other grownup place with equal time at the American Girl store. If you have other people in your group, they can relax on cushioned benches around the store. 
9. Have a Birthday Celebration
Every time that we have visited, a birthday is always being celebrated in the restaurant or private dining room. Guests receive a themed goody bag, meal and cake and ice cream. Each doll receives a tiara and a seat at the table. Deluxe parties include a table activity and craft, too. If you have bought a special American Girl gift for the occasion, it can be brought out and presented along with the cake.
10. Stay Overnight at a Partner Hotel
If you are ready to splurge and stretch the experience overnight, call the American Girl store you will be visiting to see if it has nearby partner hotels. In Houston, the Westin hotel offers the American Girl Experience Package. It includes a travel doll bed which is your girl's to keep, an in-room Family Movie, breakfast and a treat. Make an appointment at Brush & Blush salon during your stay for your girl to get a hairstyle that matches her doll. American Girl Slumber Party options in an Executive Suite are also available.
11. Remember to Enjoy the Moment
As with many other interests in my kids' lives, I know that this phase of playing with American Girl dolls will eventually pass. Who knows? She may grow up and pass them on to her own daughter. One of the reasons Samantha was reintroduced is that girls wanted to buy new accessories to go with their mama's childhood Samantha doll that had been handed down to them. Isn't it sweet that a whole new generation is falling in love with American Girl?
American Girl hosted us on our visit to their store and provided us with a personal shopper. As always, all opinions are my own. This post may contain affiliate links which help support this site at no additional cost to you. We are a participant in the Amazon Services LLC Associates Program, an affiliate advertising program designed to provide a means for us to earn fees by linking to Amazon.com and affiliated sites.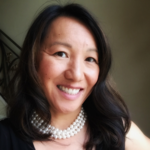 Michele Chan-Thomson writes at Malaysian Meanders  about expat life in Malaysia and introducing her three children to adventures around the globe, one little trip at a time. You can also find Michele on Twitter, Facebook, Instagram and Pinterest.