Tips to help families travel in Europe and stick to a budget.
A trip to Europe can be an expensive proposition for anyone but the financial burden is even greater for families. The costs of airfare for multiple people, accommodations that are suitable for more than two, food, transportation and activities can make a European vacation seem like an impossible dream. It is possible for a family to travel in Europe for not much more than a domestic trip would cost though as long as they are mindful of their budget. These tips will help families plan a European family vacation that won't break the bank.
This post may contain affiliate links. If you click an affiliate link and make a purchase then we receive a small commission at no additional cost to you.
We are a participant in the Amazon Services LLC Associates Program, an affiliate advertising program designed to provide a means for us to earn fees by linking to Amazon.com and affiliated sites. As an Amazon affiliate I earn from qualifying purchases.
Pre-Trip Planning Stage
1. Airfare will likely be the single most costly part of your budget on a family trip to Europe and the most effective way to minimize the cost is by planning as far ahead as possible. If you collect travel reward points and have accumulated enough to use them for flights to Europe then savings can be significant. Even if you don't anticipate paying for flights with points you should still plan far enough ahead that you can jump on an airfare deal as soon as it appears as they don't tend to last for long. Set up airfare alerts so that you will be notified of a price drop on the routes that you are considering.
2. Even simple things such as completing passport applications or renewals early in the planning process can save you money as you will have to pay more if you need to expedite passport applications for family members. In Canada the cost for expedited service can be an additional $20-$110 per passport depending on how fast you need the passports.
3. When planning your itinerary consider visiting smaller European cities or towns as they will be less expensive. Major urban destinations such as London, Paris, and Rome are always going to be the most expensive to visit.
4. If you are able to be flexible about the time of year that you travel then you can save money. Summer in Europe is busy, crowded and expensive but if you are able to travel outside the busy season then you pay less for both airfare and accommodations. Even traveling during the shoulder seasons in spring and fall can result in cost savings. We often visit during our school's spring break which falls in March. The weather might not be as pleasant as it would be later in the spring or summer but everything is less crowded and less expensive.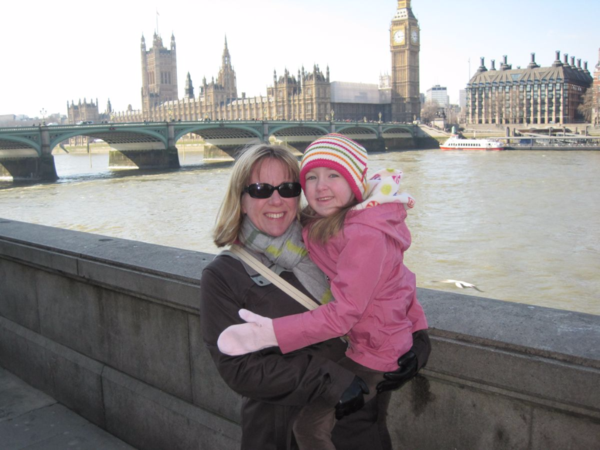 Accommodations in Europe
5. Hotels are the most expensive option for families traveling in Europe and it is difficult to find hotels with rooms that will accommodate more than three people in a single room. A far better option if you are going to be in the same location for more than a few days is to rent an apartment or house. Not only will you save money and have more space for your family but you will feel like you are part of a neighbourhood and live more like a local while you are there. We have used vacation rental website HomeAway to find rental accommodations in Europe but there are many options to choose from including VRBO, Airbnb, and FlipKey that have rentals available in many markets as well as smaller companies that operate in just a few cities.
If you are nervous about a vacation rental home and like the idea of having some hotel services available then an apart'hotel with apartment style accommodations within a hotel can offer cost savings in comparison to a traditional hotel. Other options include hostels many of which now have family rooms, home exchanges if you are willing to swap with someone who is planning a trip to your hometown or even camping.
6. The farther you stay from the city centre the less accommodations will cost. This is one of the simplest ways to save money on accommodations in major European cities but you do have to be willing to make the compromise of spending more time on public transportation to access the attractions that you want to visit. We prefer to stay nearer to the city centre even though accommodations are more expensive because it saves time getting where we want to go on a short visit. We do walk everywhere so some of the increased cost is offset by a corresponding savings in transportation costs.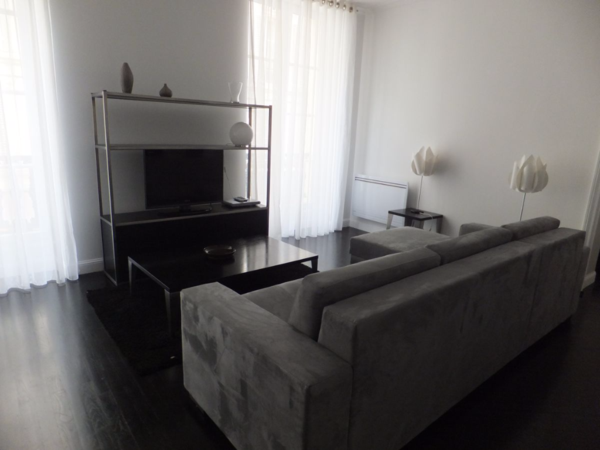 Transportation Costs
7. Cabs are expensive – use public transportation or walk in order to save money.
8. If you are traveling between European cities then research the options to determine which mode of transportation is the most cost effective. It's possible that a rental car may be the least expensive way for a family to travel between cities and as an added bonus you can stop wherever you like along the way. There are also several budget airlines that operate between European cities and the train service is excellent in most parts of Europe. Trains have the advantage of transporting you to the city centre rather than the suburbs and often have reduced fares for children. Fares for the train will be less expensive if purchased in advance.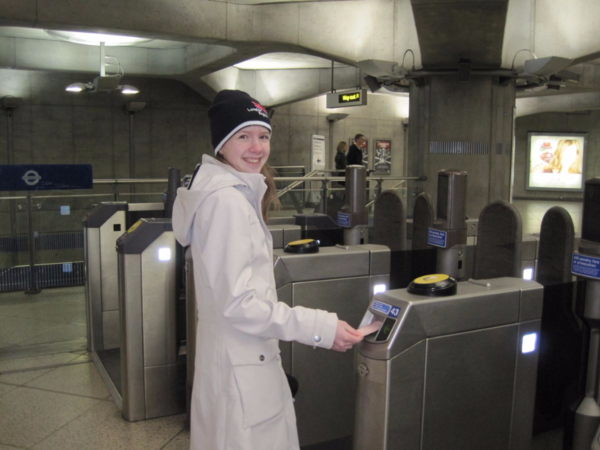 Feeding Your Family in Europe
9. If you have kitchen facilities in your accommodations then you can save on meals by cooking at home instead of eating all of your meals out. Be sure to budget for some meals out though as trying local foods is part of the cultural experience.
10. If you are planning to eat out once a day then lunch is the less expensive option. Pack snacks for the day's outing or sample street food which is less expensive than having a restaurant meal.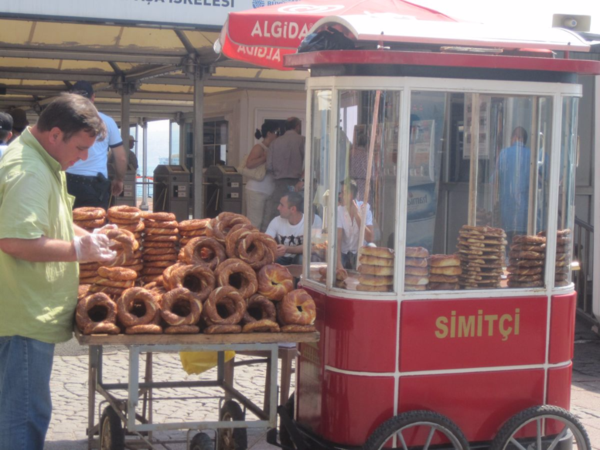 Sightseeing Activities
11. Plan to enjoy as many free activities as possible. Much of the fun in Europe is just enjoying the experience of wandering the streets and that's absolutely free.
12. Do your research ahead of time to determine whether there are museums and attractions that may have free admission on certain days, admit children and students for free or have family discounts. In London, for example, many of the city's best museums have free admission at all times and the Louvre in Paris offers free admission to visitors under the age of 18 at all times and to all visitors on the first Sunday of each month from October to March.
13. Whenever possible order tickets to any attractions that you plan to visit online in advance as there is often a discounted price for doing so plus you will be able to bypass the queue of ticket buyers and save time spent waiting in line.
14. Many European cities offer sightseeing passes that often offer considerable savings if you are planning to visit many of the major attractions. These can also be purchased online ahead of time.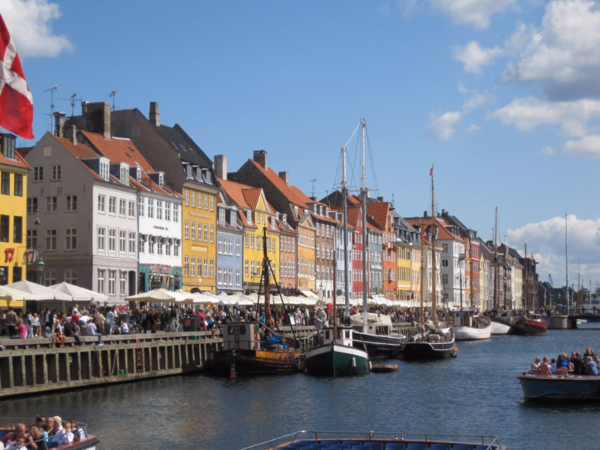 Managing Finances While Traveling
15. One of the most important ways that families can manage the expense of a European trip is to set a budget for spending on the trip and then stick to it. That is easier said than done though as it's difficult to monitor daily spending whether one is using cash or a credit card. It is also difficult to budget for fees as both withdrawing money from an ATM abroad or using a credit card for transactions often involves a transaction fee combined with a poor exchange rate.
A prepaid FX card such as the SellOffVacations FX card is one option that can go a long way in helping families manage their finances during a vacation in Europe. The Travel FX card is preloaded with foreign currency and the foreign exchange rate is locked in at the time of conversion. This protects the customer from rate fluctuations while traveling abroad. The only fees paid are the initial charge for the card and the exchange rate at the time of conversion. Other cards on the market convert Canadian dollars into the local currency at the time that the purchase is made so the consumer is still subject to foreign exchange fluctuations while spending abroad and won't know exactly how much they are spending. The prepaid FX card works as an alternative to carrying foreign cash or using a credit card and can be loaded with the equivalent of up to $3,000 CDN in either British Pounds or Euros (only one currency can be loaded on the card at a time) and then used to make purchases in Europe just as if you were spending foreign cash.
The prepaid FX card is easy and convenient as it can be used to spend or take out money anywhere in Europe that MasterCard is accepted including online, over the phone, and at ATMs. The travel FX card is safe and secure as it uses chip and pin technology and there is a dedicated fraud team continually monitoring card activity for suspicious transactions. There are no extra transaction fees so once you have purchased the card and loaded funds on it you will know exactly how much you have available to spend and there will be no surprises when you return home. One of the most important attributes of the card is that it allows users to track spending activity by logging into an online account at SellOff.travelprepaid.ca to review recent transactions and check the balance of available funds. Should you happen to be running low on funds on the card then it's also easy and convenient to reload from within your account. Using a prepaid travel FX card means that you can set a family spending budget before departing for Europe, load that amount of funds on your card and monitor spending to be sure that you don't exceed the budgeted amount.
Have you traveled in Europe with your family? Do you have any tips to add?
DISCLAIMER: This post is brought to you by SellOffVacationsTM. All thoughts, opinions are my own.