For spring break this year we are traveling to Ireland – for the first time since 1996.
Almost exactly 20 years ago, my husband and I traveled to Ireland and Scotland on our babymoon (although that term wasn't used in 1996). It was our last vacation before we became parents and it was a memorable two weeks despite my constant lack of energy.
We will soon be returning to Ireland for the first time since and I couldn't be more excited. Unfortunately, Katie won't be able to join us as she is in her 2nd year of university studies and has a different spring break than her 12 year-old sister. 
I have such great memories of our first trip to Ireland. For as long as I could remember I had wanted to visit the country that my ancestors had emigrated from during one of the potato famines of the 19th century and I could hardly believe that I was finally going to set foot on the Emerald Isle. As our plane descended I was surprised and thrilled to see just how green the island actually was.
We spent our first night in Dublin before picking up a rental car and heading on a circle tour of the country staying in two castles along the way (Ashford Castle and Waterford Castle) before returning to Dublin for a few days at the historic Shelbourne Hotel.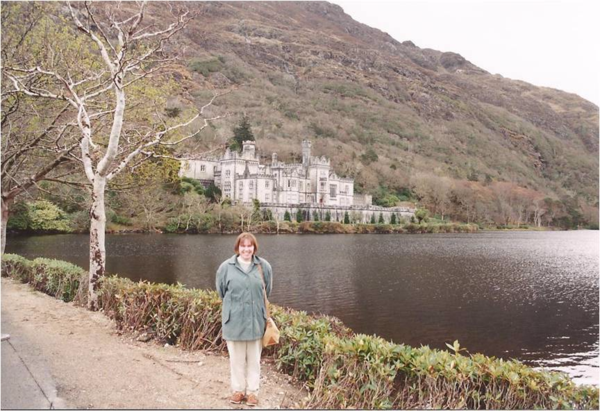 We saw quite a number of "must-see" places in Ireland including Connemara, the Ring of Kerry, and Blarney Castle yet it's the feeling that I had when we were in Ireland that I remember more than the actual places that we visited.
I remember laughing as we navigated narrow country roads driving on the left and stopping periodically for herds of sheep blocking the way, carefully tracing out the day's route on a map in our room each night, and most of all I remember the wonderful Irish people that we encountered along the way.
I still laugh when I think of a young man named David and his horse Finn who took us on a jaunty cart ride around Ashford Castle and joked when he learned that my surname was "Goodmurphy" that I must be the best of a bad lot.
Probably our most memorable interaction with the Irish happened quite by accident on a traffic circle outside Limerick at rush hour as we were trying to make our way to Killarney. We had circled more than once unsure of where we should exit when a man in a large delivery truck pulled alongside and motioned for me to roll down my window. I was expecting him to be angry thinking we must have done something wrong but instead he asked us where we were going and proceeded to give us directions as we circled again. I can't imagine that happening anywhere but in Ireland!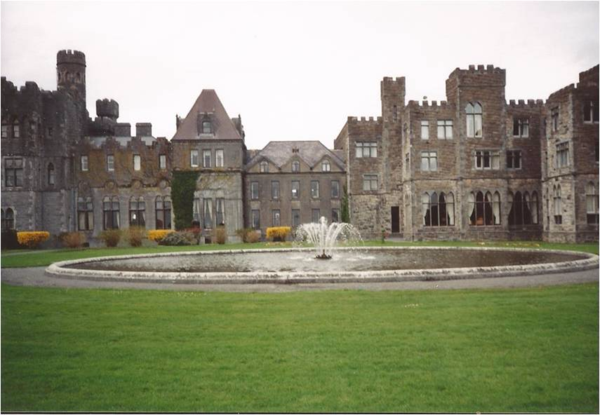 We won't have quite as much time in Ireland this trip and have planned quite a jam-packed itinerary as a result. Emma has been asking to celebrate St. Patrick's Day in Ireland for the past couple of years so that is the primary reason that we chose spring break as the time to visit. Having to plan our itinerary around St. Patrick's Day festivities made it a little more complicated but we managed to plot a route that will include several highlights of the country.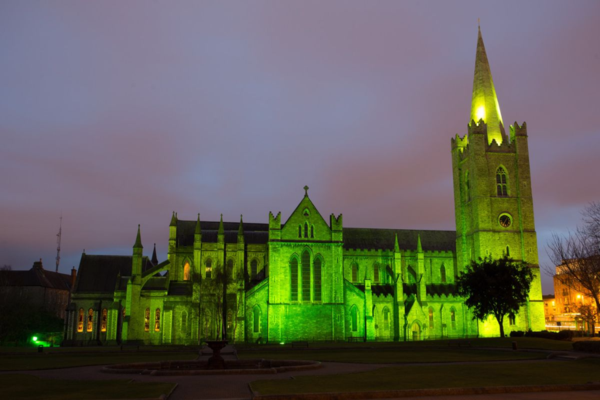 Upon arrival we will be heading to the Wicklow area and will be spending a couple of nights at the Powerscourt Hotel in Enniskerry. While here we will likely visit Glendalough as well as some of the small villages in the area as this is the region of Ireland that my husband's family came from.
Then it will be on to Dromoland Castle as we wanted Emma to have the experience of spending a night in an Irish castle. Hopefully we will also get a chance to visit the Cliffs of Moher while we are in County Clare.
We will also spend a couple of nights in Killarney where we will celebrate St. Patrick's Day staying at the Killarney Park Hotel. 
Our final few days will be spent exploring Dublin where the St. Patrick's Festival will still be in full swing. We will only be skimming the surface of all there is to see and do but, hopefully, when we leave Ireland Emma will love it as much as we do.
You Might Also Enjoy
Celebrating St. Patrick's Day in Ireland
One Enchanted Night at Dromoland Castle
Visiting Ireland's Powerscourt Estate
12 Favourite Ireland Instagram Photos
4 Family-Friendly Luxury Hotels in Ireland
25 Tips for International Travel with Kids
15 Budget Tips for Family Travel in Europe
Exploring Rome with Kids in 2.5 Days
A Long Weekend in Amsterdam with Kids